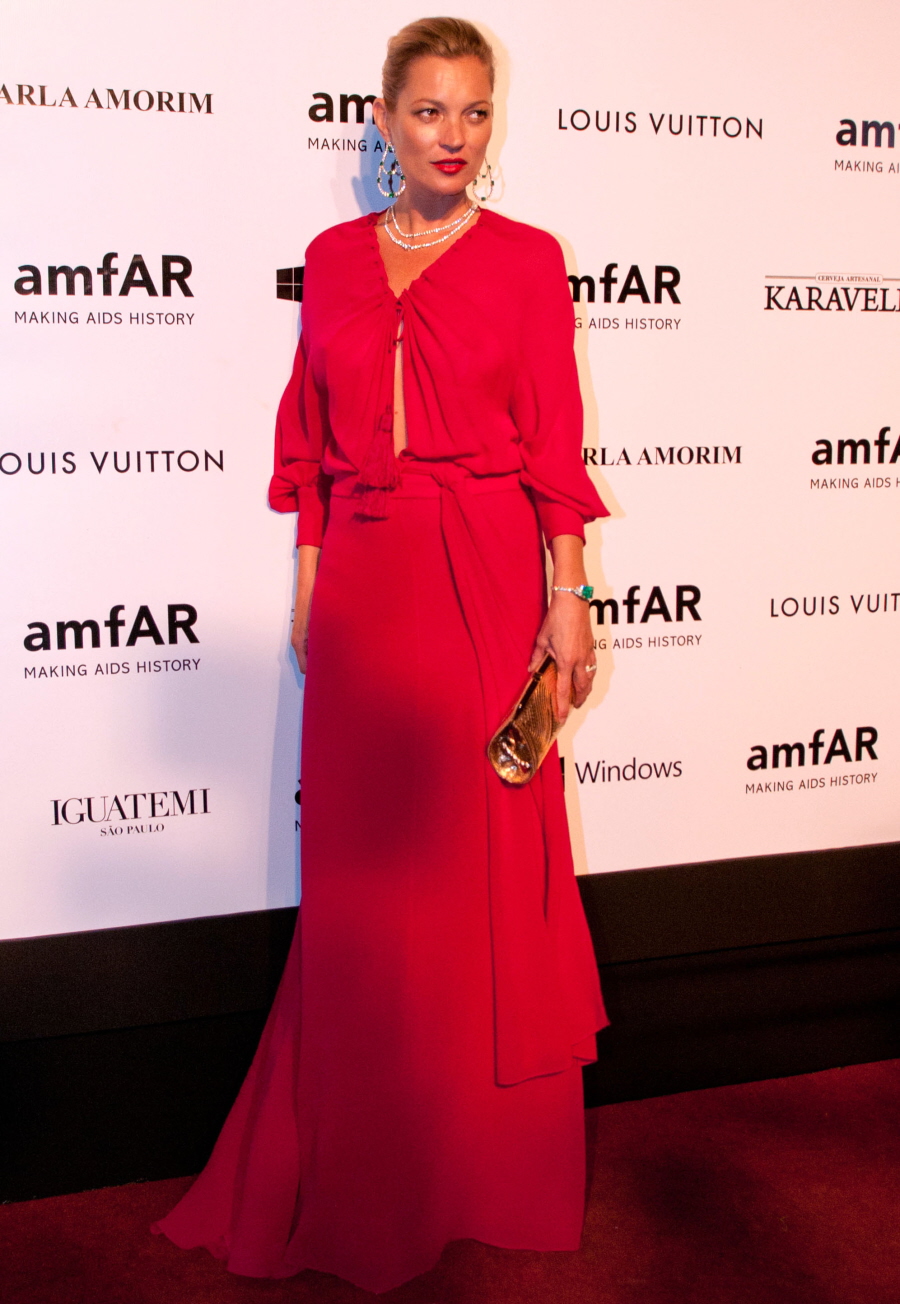 Here are some photos from Saturday night's amfAR Inspiration gala in Sao Paulo, Brazil. There were several big-name models at the event, starting with a surprisingly modestly-dressed Kate Moss. Kate wore this hot-pink/red Saint Laurent gown which reminds me of the sort of boho sack dresses that the Olsen twins used to wear. Still, I kind of like it. Even though I don't like everything that Kate wears, I usually love how she puts a whole look together and I think she looks great here.
Kate recently spoke about how her daughter Lila reacts to her mom's style. Kate said: "She's my biggest critic… she says 'Oh Mummy, you look nice,' I know I'm all right because she will definitely tell me if she doesn't like it. She doesn't like anything too sexy. 'Mummy, do another button up,' she said to me the other day." I feel like Lila might have picked out this dress.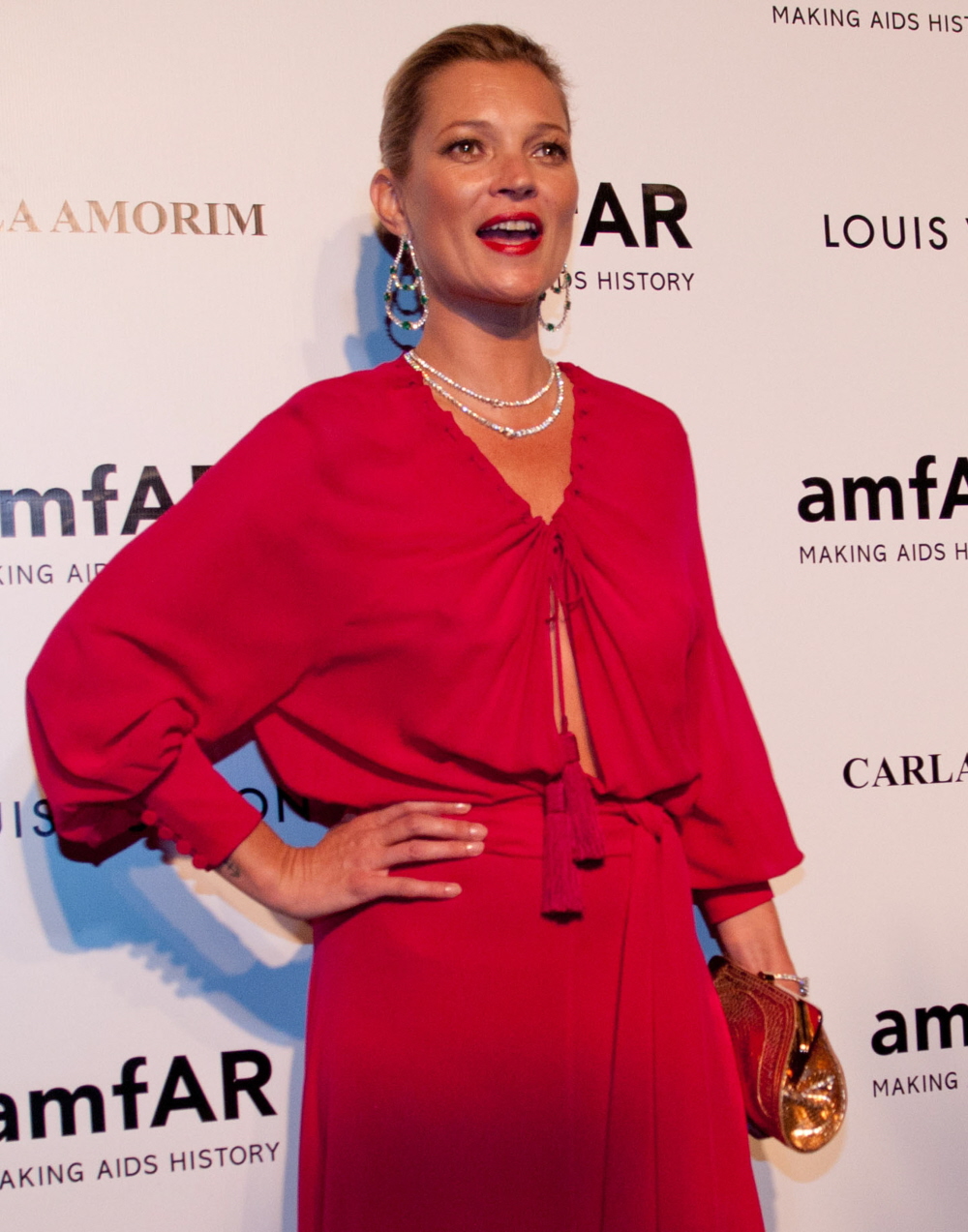 Here's Sharon Stone in Roberto Cavalli – sort of a boring black dress, but she looks good. Everything looks very classic.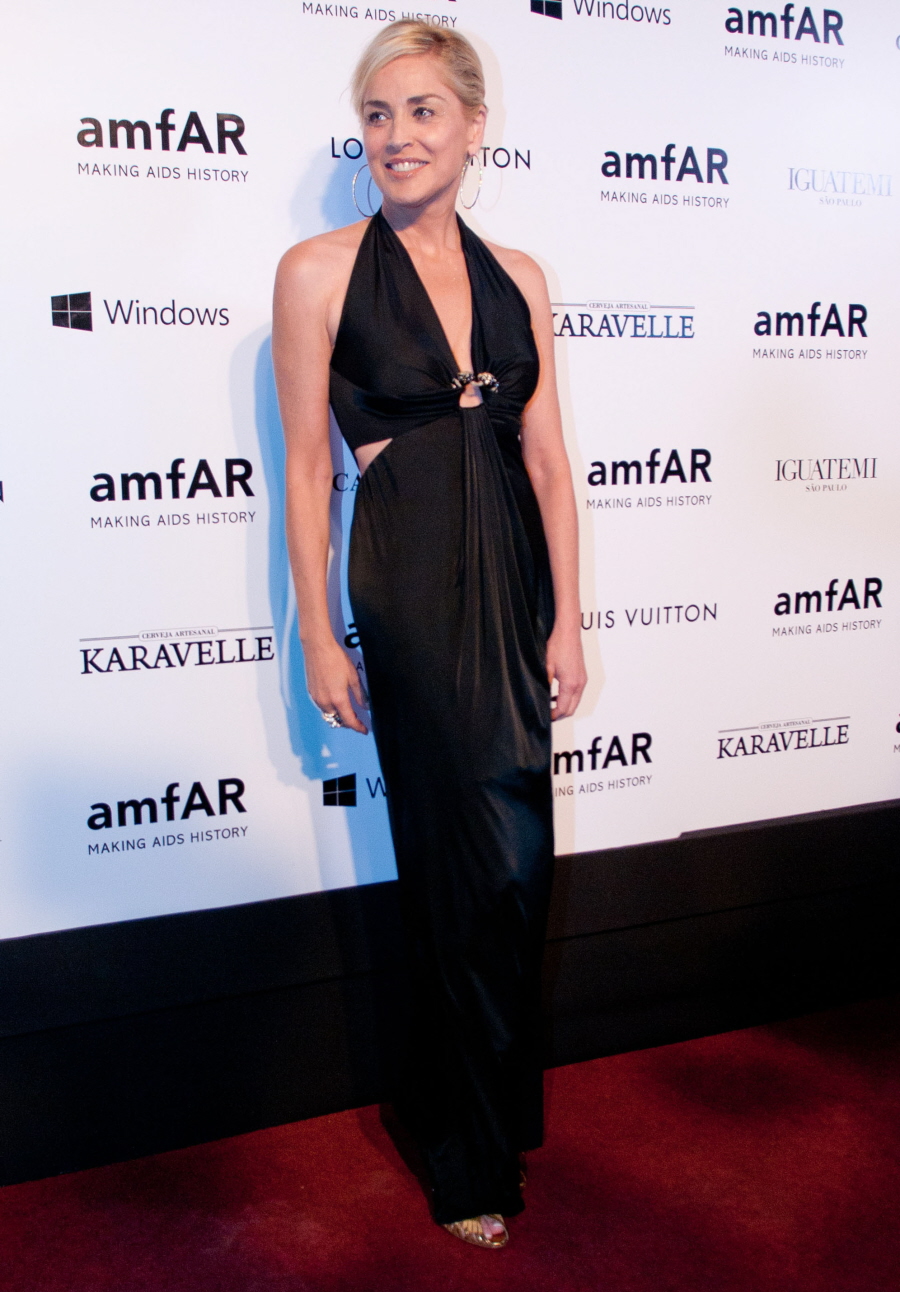 Mary J. Blige in Carlos Miele. She looks good!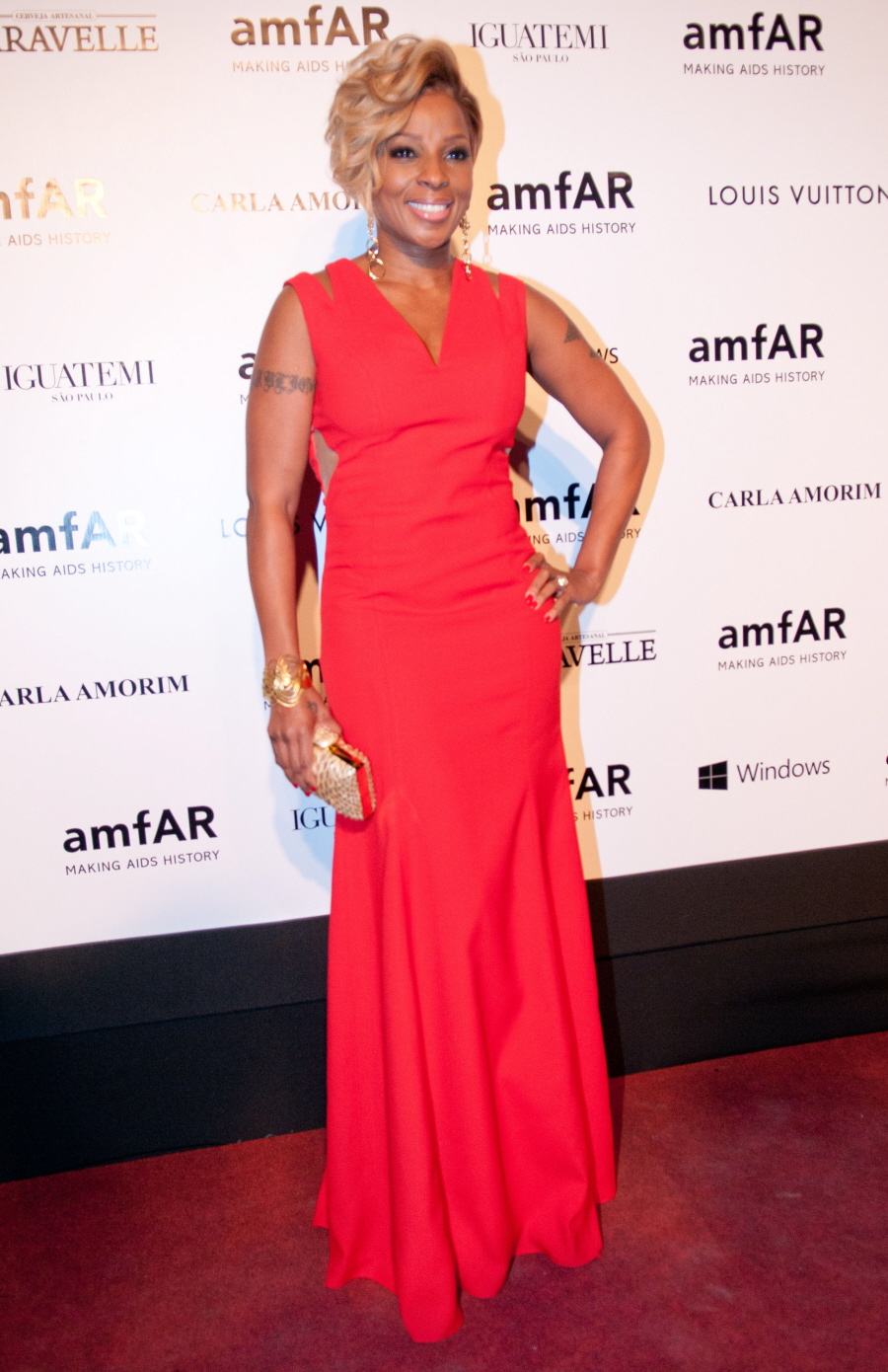 Candice Swanepoel in Valentino. This might be my favorite look from the event. The gown is fancy and beautiful, but the acid citrus color feels very Brazilian.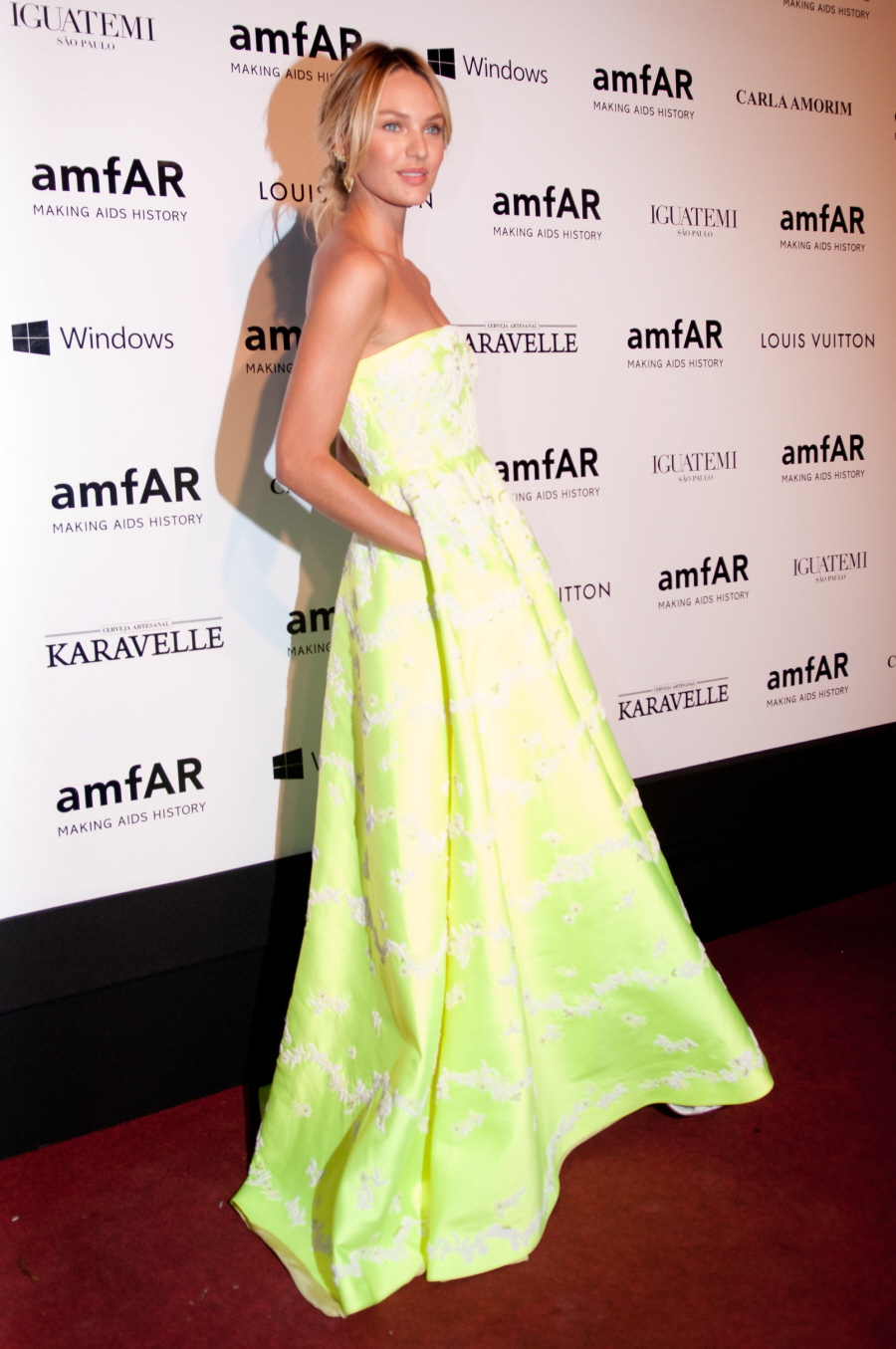 Naomi Campbell in Givenchy. Lord, I hate what Riccardo Tisci has done to Givenchy. Look at all of the crap stuck to this dress! Anyway, there's a big Naomi Campbell story going around, but we'll talk about it in a different post. Stay tuned!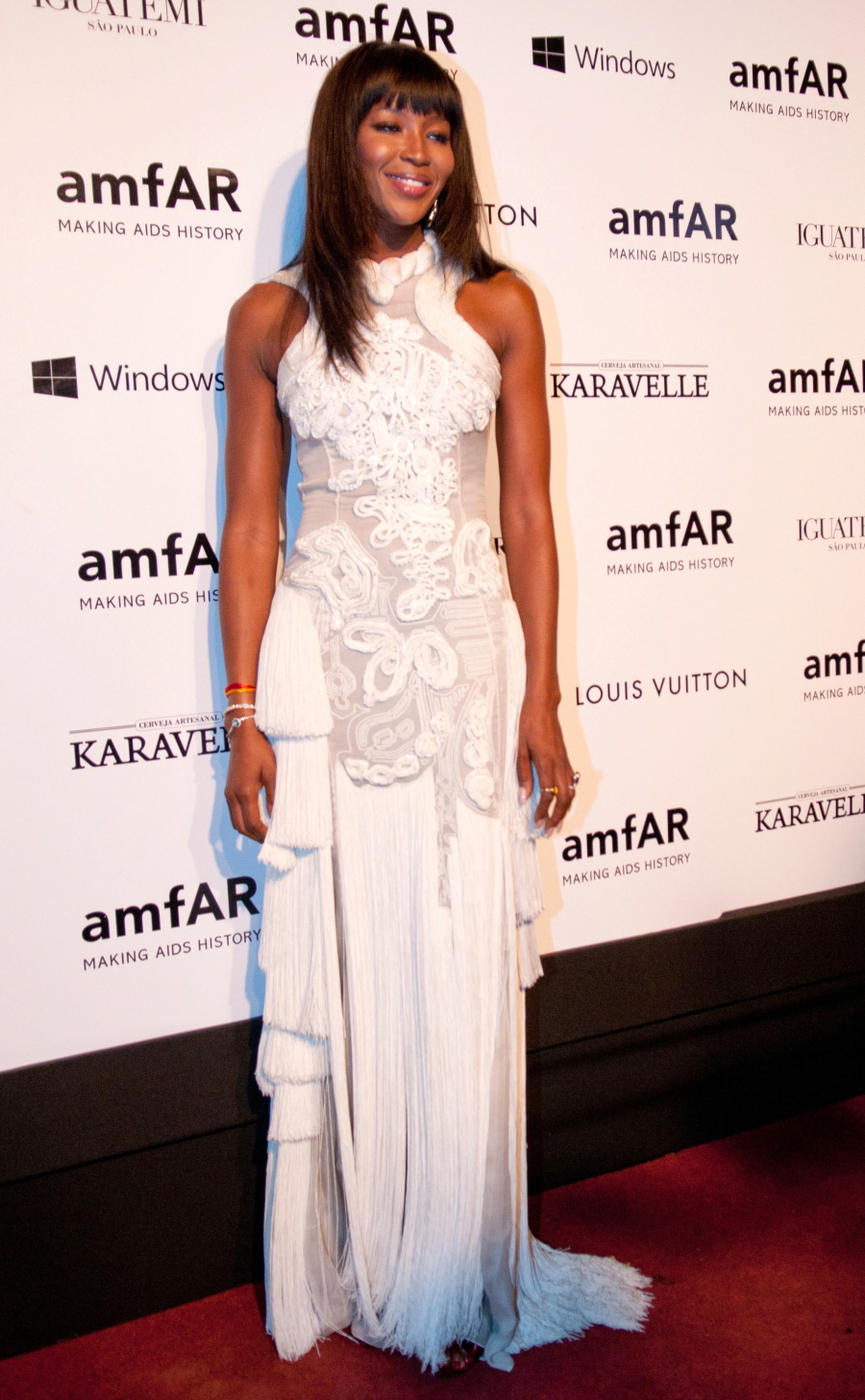 Photos courtesy of Fame/Flynet.