We've already talked about James Franco's sketchy behavior where he allegedly tried to pick up a 17-year-old Scottish girl (named Lucy) on Instagram. James was looking to score some quick tail during his NYC downtime, and Lucy was in town with her mother. Screencaps of the conversation surfaced on the internet. James did nothing wrong in the eyes of the law, but his antics made him look like a creep.
Some people questioned whether James cooked this whole stunt up for publicity or as an "artistic" statement. James is promoting a movie called Palo Alto. He wrote the book that the film is based upon. He also stars in the movie as a soccer coach who seduces a 14-year-old girl. The film's trailer was released last week (how convenient). Gawker lists several reasons in support of a hoax theory. They point out that James has been bragging about all of his new Instagram followers. They also delve into theories about the time-zone setting of Lucy's iPad and whether Lucy is in fact a real person.
I don't think this is a publicity stunt. Even if it is, James looks just as creepy for setting up this scenario than if he was simply a 36-year-old dude perving on a teenager. James hit up LIVE with Kelly & Michael on Friday morning to "apologize" for his behavior:
"I'm feeling awkward. I didn't want to just come on the show and … feel awkward. So [laughter from audience] I guess, I mean … I'm embarrassed. I guess I'm just a model about how social media is tricky. It's a way people meet each other today, but what I've learned — just because I'm new to it — is you don't know who's on the other end. You meet somebody in person and you get a feel them, but you don't know who you're talking to.

"So I used bad judgment and I learned my lesson. Unfortunately in my position … I have a very good life, but not only do I have to go through the embarrassing rituals of meeting someone. Sometimes if I do that, then it gets published for the world so it's doubly embarrassing."
[From LIVE with Kelly & Michael]
James made his little confession and tried to look sheepish. Kelly Ripa responded, "The way you came out here and handled it is perfectly acceptable. It happens to everybody, and I think it happens to movie stars on a much grander scale." No, this doesn't happen to everyone. Not every adult hits on teenagers on the internet. James asked how old this girl was, and she told him. He was perfectly aware that he was trying to hook up with a 17-year-old girl. Kelly is the host and tried to make her guest comfortable, but I think she went too far to gloss over what happened.
As for James claming to be "new" to social media, that's a lie too. He stirred up trouble on Twitter in 2011. He even tweeted while hosting the Oscars that year. Maybe James thinks we're dumb compared to him and that we'd forgotten about his previous douchiness. Wrong.
The Mail has published a scathing letter from Lucy's grandmother, who says James "ought to get a slap on the wrist" for perving on her granddaughter.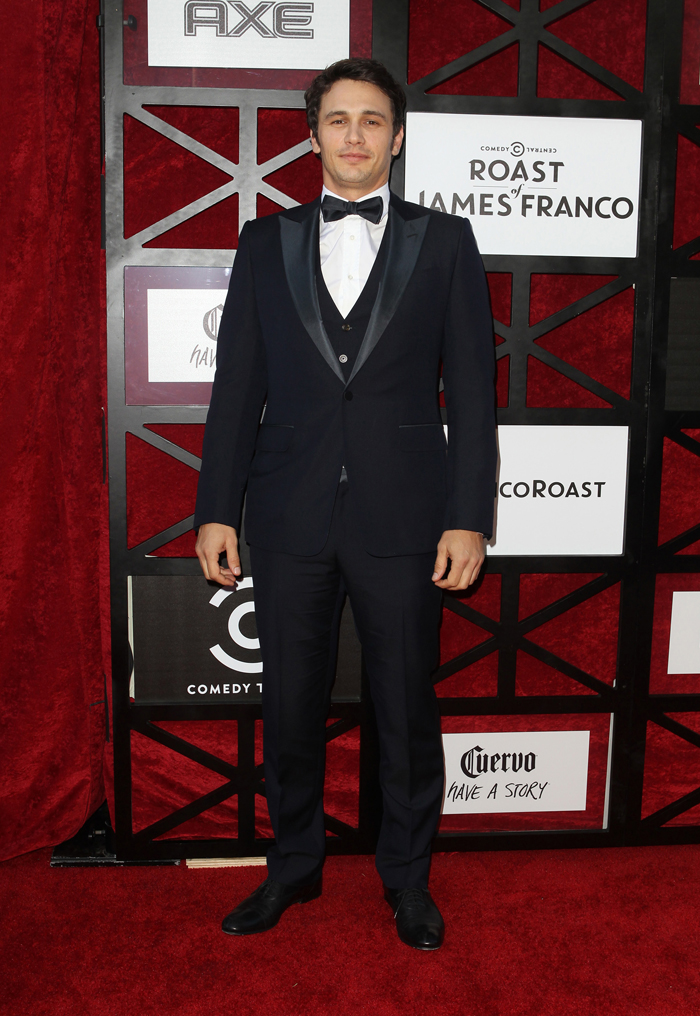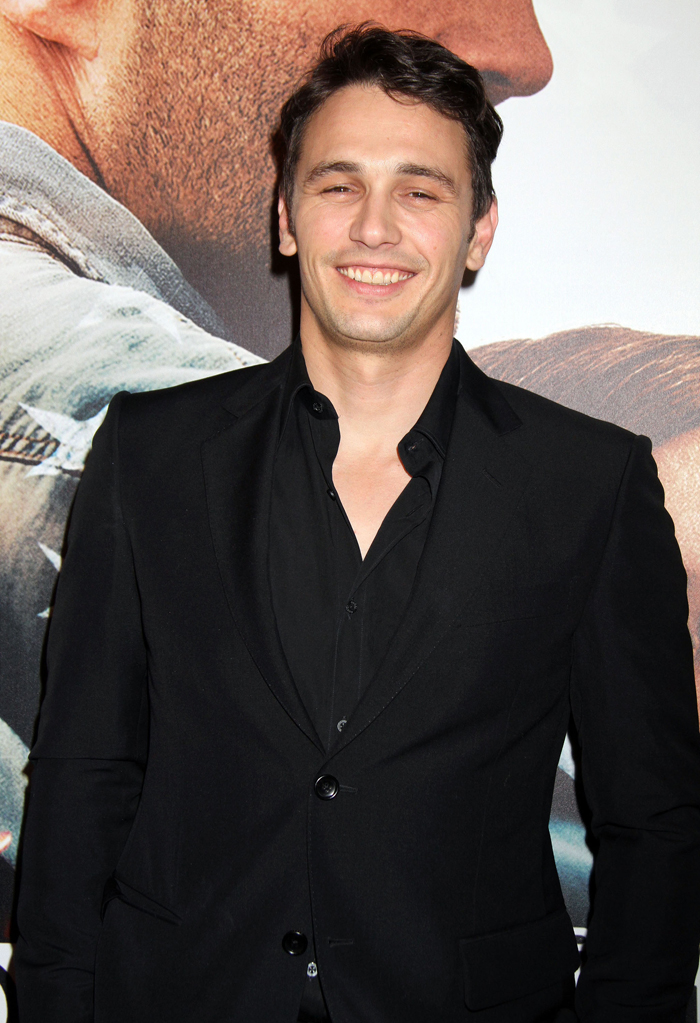 Photos courtesy of Fame/Flynet & WENN