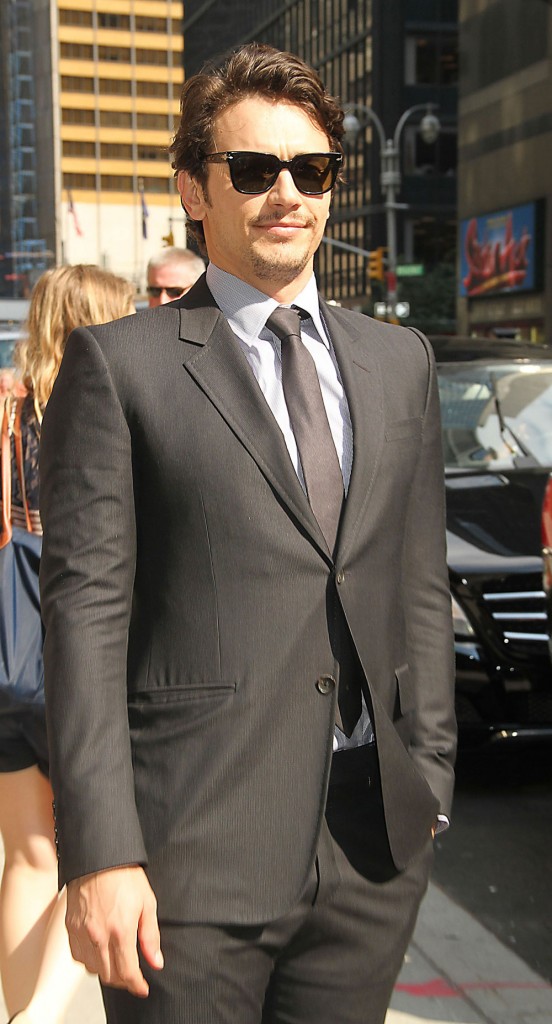 James Franco was a guest on The View Friday to promote Rise of The Planet of the Apes, which has done incredibly well at the box office and with critics despite Franco's dire predictions and sub-par performance. I found Franco to be pretty charming in the interview, as I often have been charmed by the guy. (Excepting Oscars season. Yes, I know I should know better.) He's full of himself and he's an ass, but there's something sweet about the way he smiles and shrugs. If only he could have that same kind of enthusiasm for the roles he's not into playing instead of acting like he's above them.
Franco was on the show with Frieda Pinto and with famed motion capture actor Andy Serkis when Joy Behar asked him about Twitter. He admitted that he was getting him into trouble with it and claimed he was amping up the tweets trying to get people to respond:
I was addicted to [Twitter]. I never tweeted words I always did like images and video.

Sherri – like Anthony Weiner? Images.

[laughs] I did that [Tweeted the Oscars]. For me it was a way of showing another story of the Oscars.

Some people didn't like that. For me it was interesting it had never been done before. I wanted to give a perspective of the other side.

But, I always think 'I want 'em to respond more' and you think like, 'how could I amp this up with the tweets?' So I was getting into trouble, I was getting into dangerous areas.
Some of the trouble Franco got into on Twitter involved mocking Oscar writer Bruce Vilanch for criticizing his Oscar hosting performance. (Franco later apologized.) He also wrote "F#&k the Yale Daily News" in response to an editorial saying his Twitter messages sucked.
Then Franco quit Twitter and claimed social media was over anyway, since he was such a trend-setter. (I'm making up that last part, but I assume it was implied.) Now he's admitting he was addicted to the affirmation that came from Twitter and he blames his nasty scrawled messages on trying to get a response out of people. He did get plenty of responses, he just couldn't take it when they weren't glowingly positive.
On the View, Franco also talked about his studies and interests. When Elisabeth started asking him a question, he gave her the serious side eye (that's at 13:20 into this video and I put the screenshot below) then when he realized she was being nice he warmed up and smiled. When she asked him if there was anything left that he really wanted to study, he joked "I kind of know everything," then quickly added "No I don't, I'm middle of the class in all my classes." Then he explained "I have made time for all my interests… Literature, art and film are basically the things that I love and I studied them." Oh Franco, you're so well rounded and self-congratulatory. Just please crawl out of your own ass a little bit and join us in the real world. I had such high hopes for you.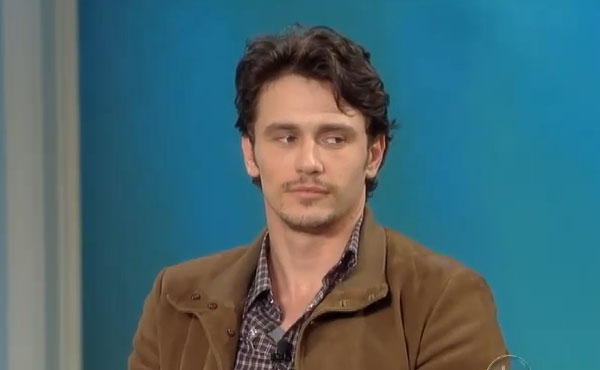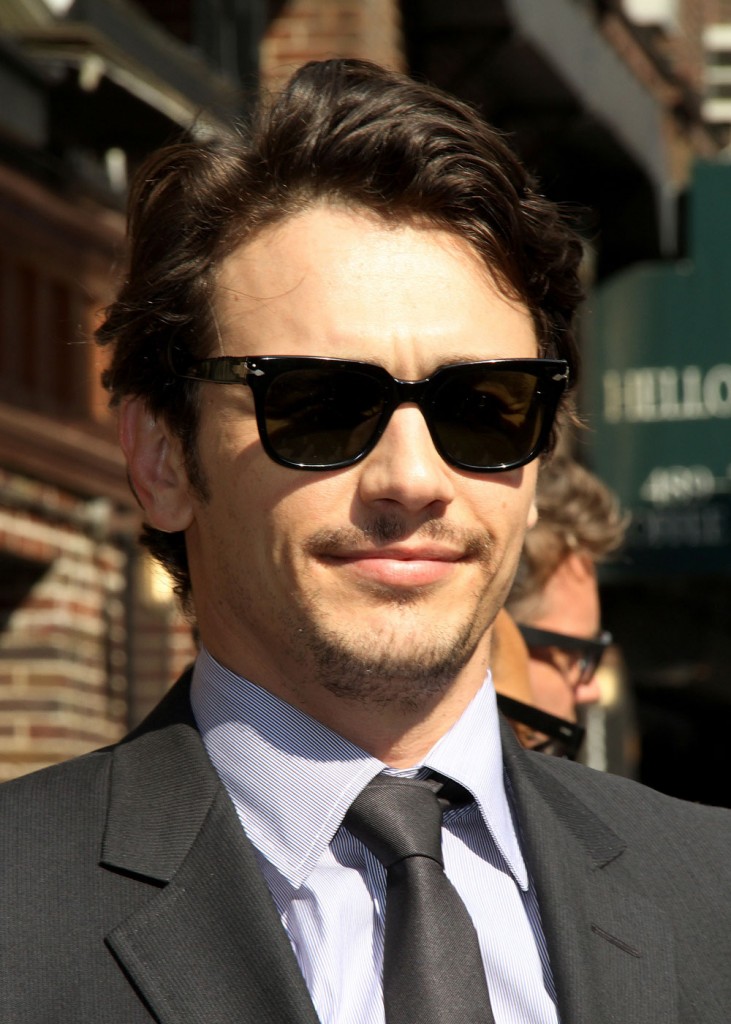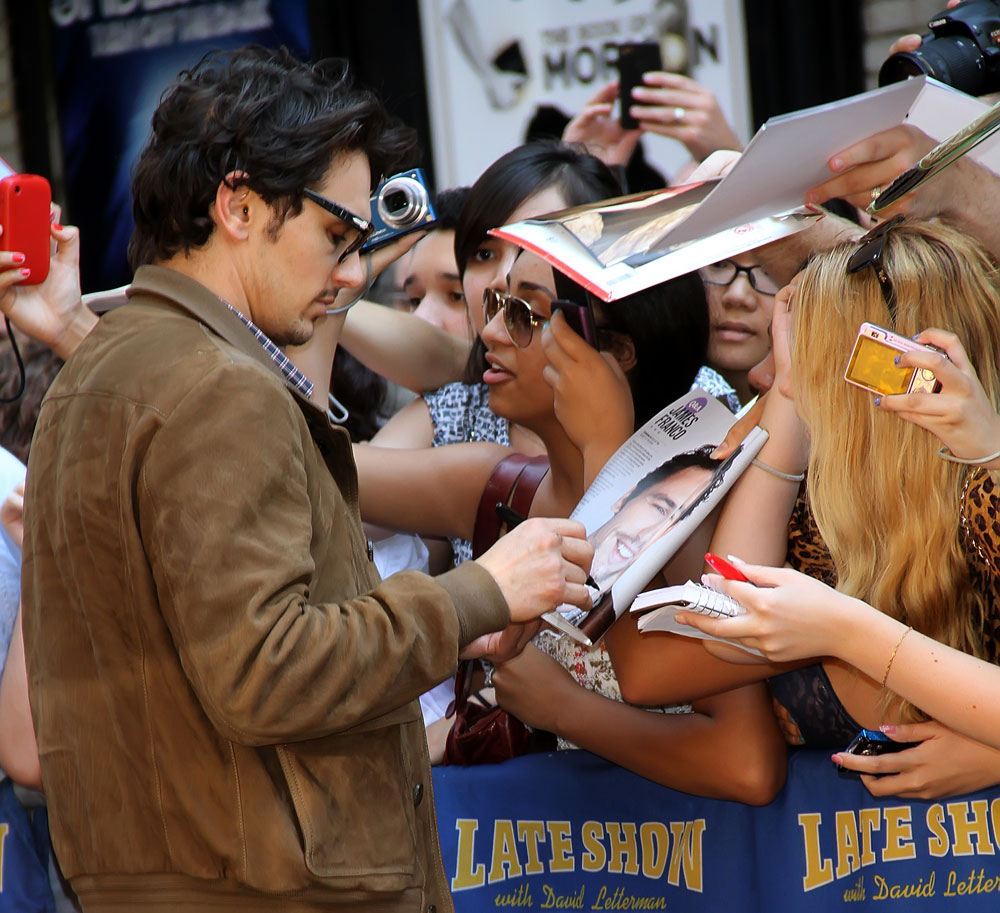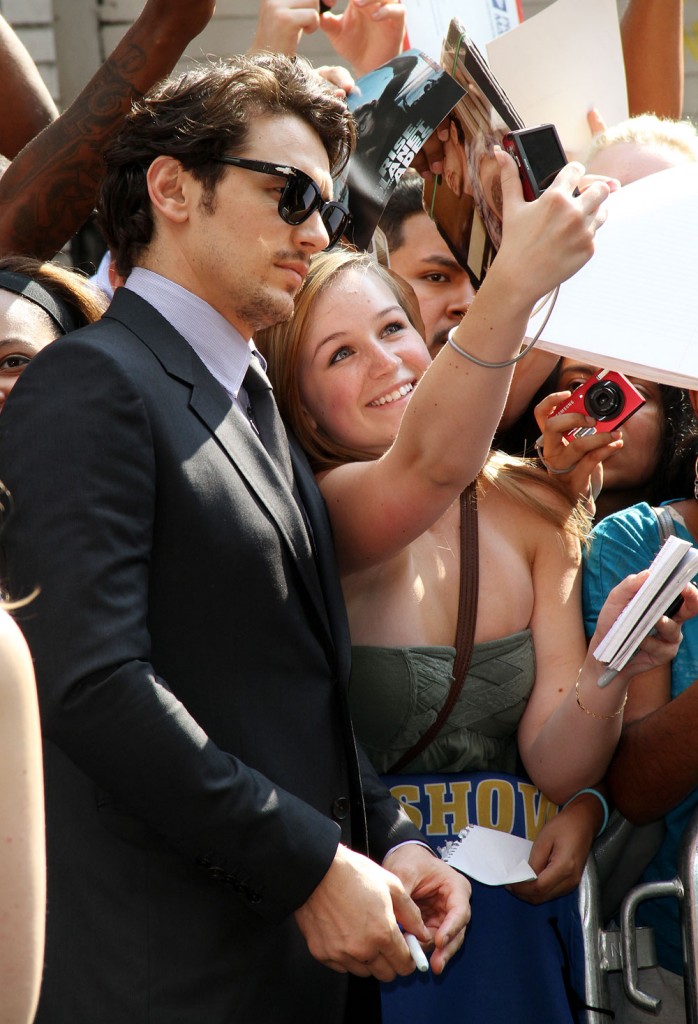 Franco is shown outside Letterman on 8/1/11. Credit: WENN.com