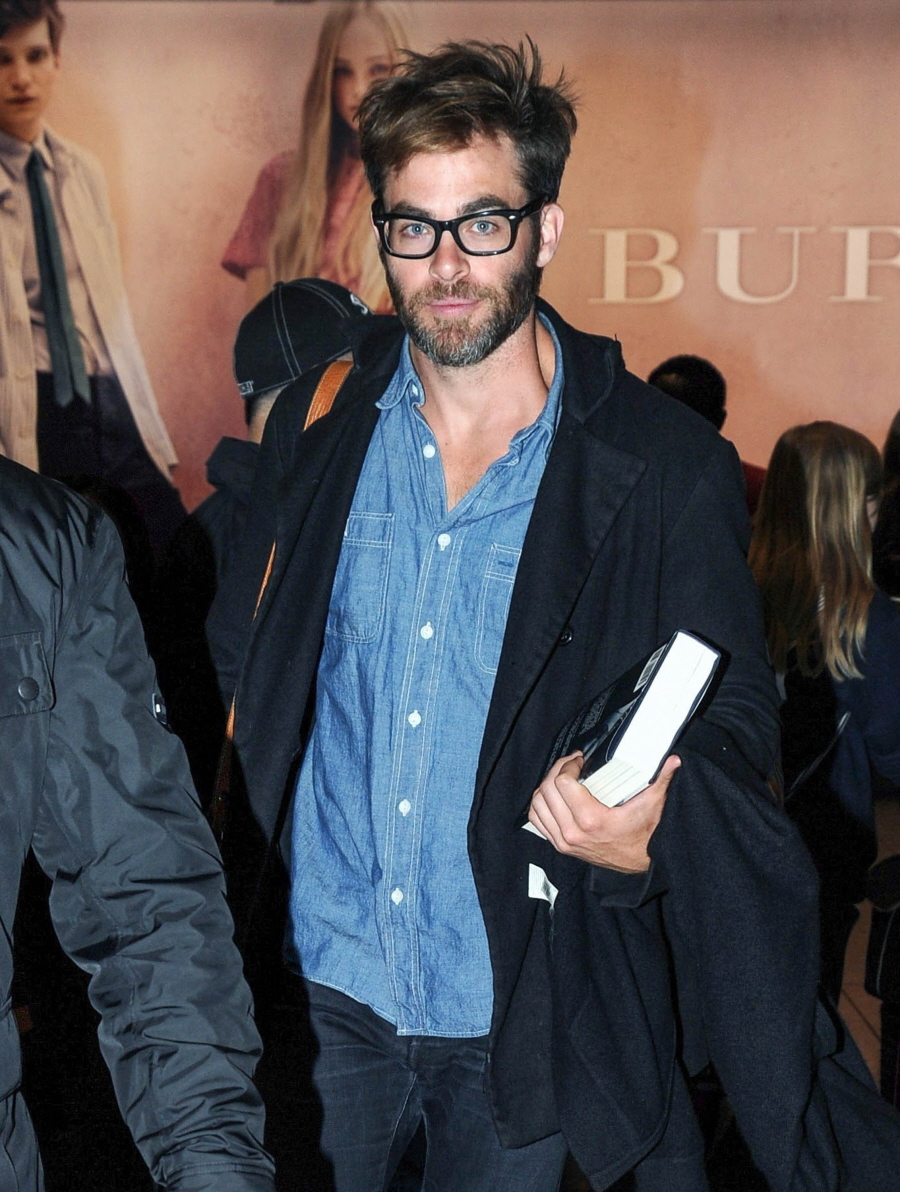 Just know… this post is really just for me. Even though I know his dating habits are sketchy (not James Franco sketchy, but still), even though he recently got a DUI in New Zealand, even with all of that going against him… I have become a convert to Chris Pine. I can't help it. Chris Evans does nothing for me. It's all about THE PINE. These are photos of Chris Pine arriving at Heathrow earlier today. Heads up to British Celebitches, I suppose: The Pine is in your neighborhood.
Anyway, I just glanced at these pics for a second and already they were working for me. The scruffy, grey-flecked beard, the messed up hair, the glasses, even the denim-on-denim is working for me. WHAT IS WRONG WITH ME?! He looks like we just spent the weekend in bed and he slipped on those jeans with no underwear. God. Even the bag is working for me. And he was reading a book on the plane too. He has a degree in English, and he loves books. But what is he reading?! I swear to God, the book cover looks like Fifty Shades of Grey. No. He wouldn't, would he?
So, Scruffy Pine: would you hit it?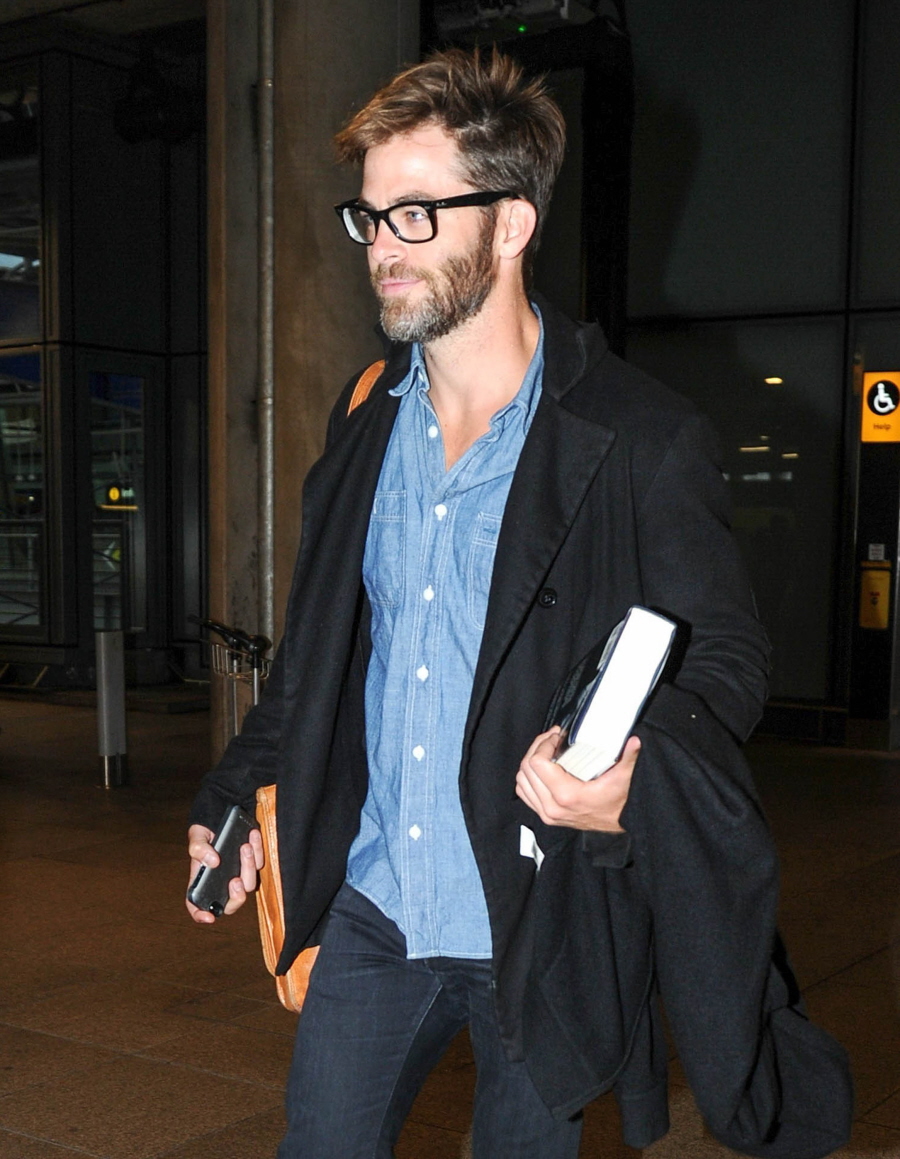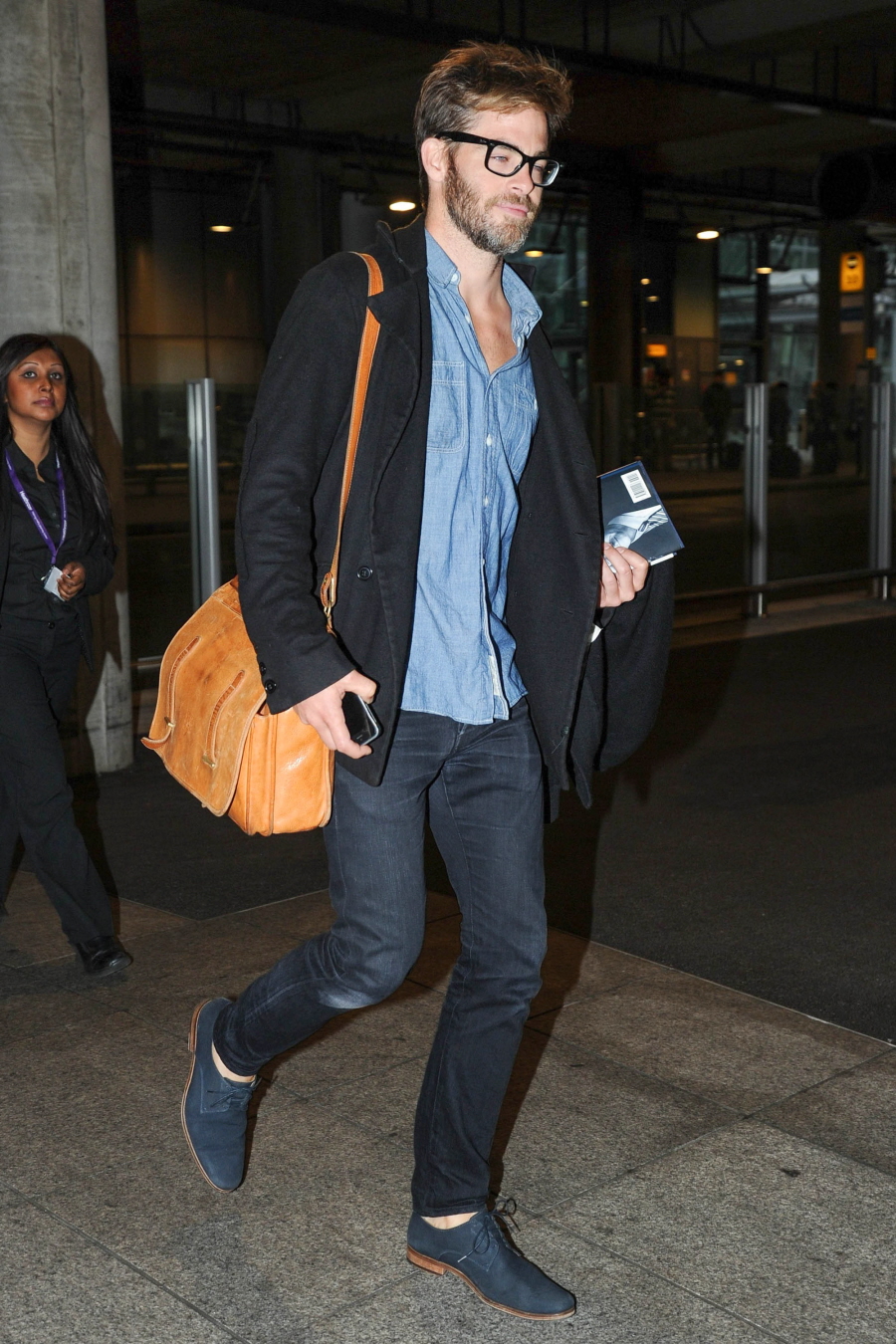 Photos courtesy of Fame/Flynet.