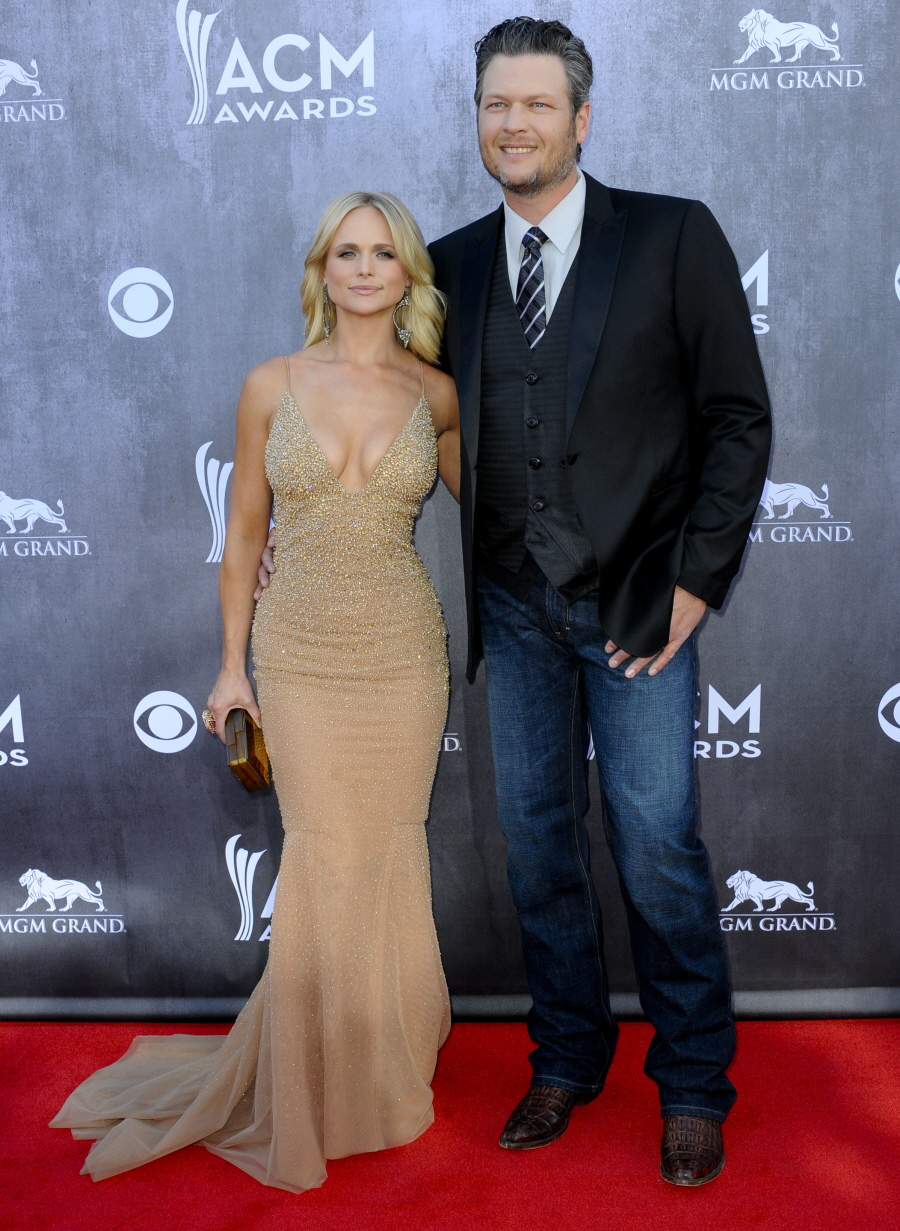 Here are some more photos from last night's Academy of Country Music Awards in Las Vegas – you can see the list of winners here. I only care about the fashion! Miranda Lambert wore this nude Randi Rahm on the red carpet, but changed into a brighter little dress later (I don't have the ID on that one). The nude gown… eh. She's lost weight and she looks beautiful, and her styling is especially good here. But I get a weird feeling about Miranda and Blake Shelton. Honestly – I'm not trying to set off the Blaranda loonies. It feels like Miranda is feeling particularly pinched.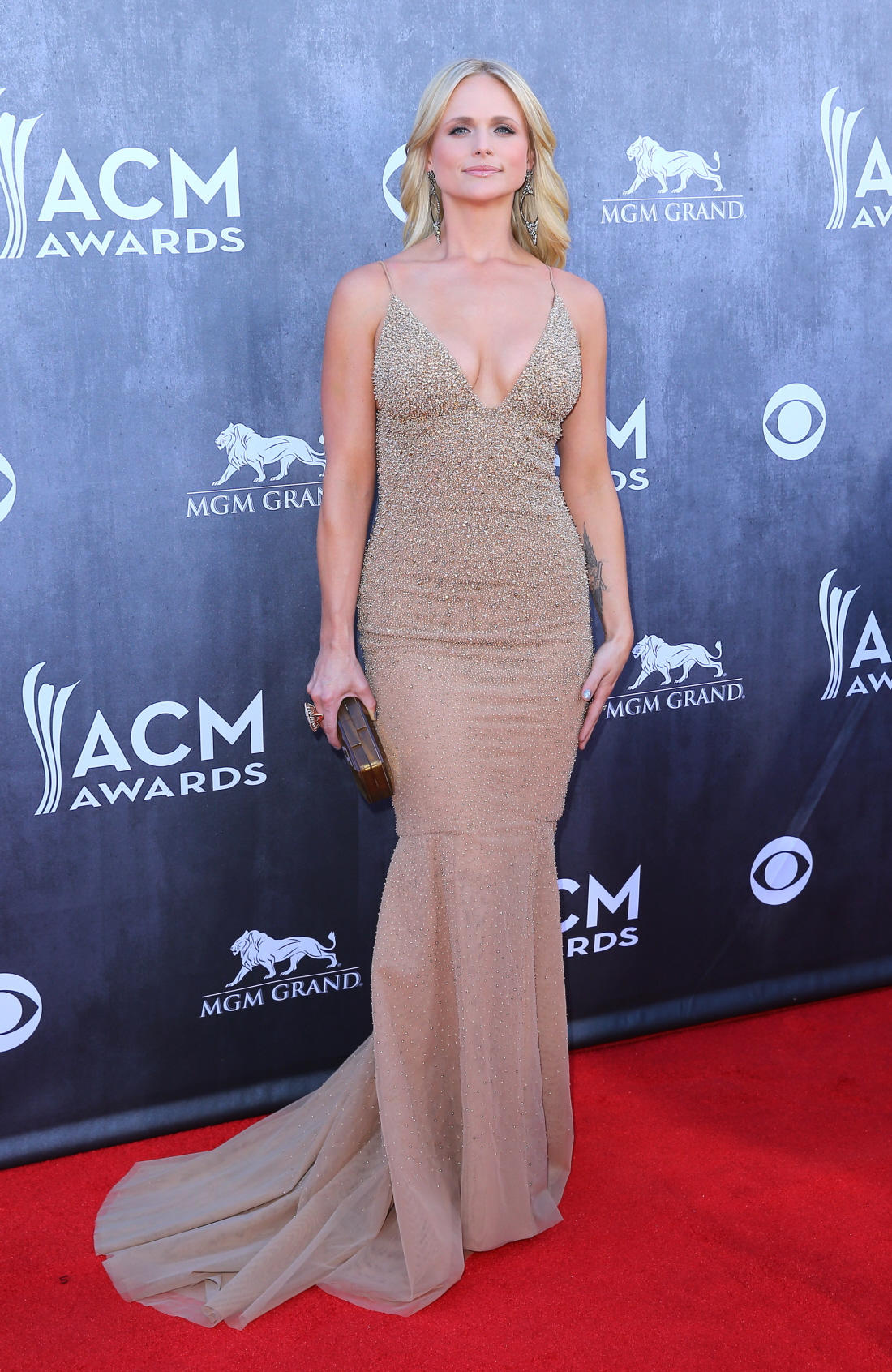 Here's Carrie Underwood in Oscar de la Renta. I usually don't care for Carrie's style whatsoever – she has the ability to turn couture into pageant-wear. But I am strangely enchanted by this dress. That's not just a cool swooping design on the gown – that's actually metallic fringe. If she danced or moved whatsoever, the fringe would shake and you could see it better. Unfortunately, she stood stock-still in all of these photos. My verdict? It's pretty and I sort of like it… on her. For Carrie, it's a decent look.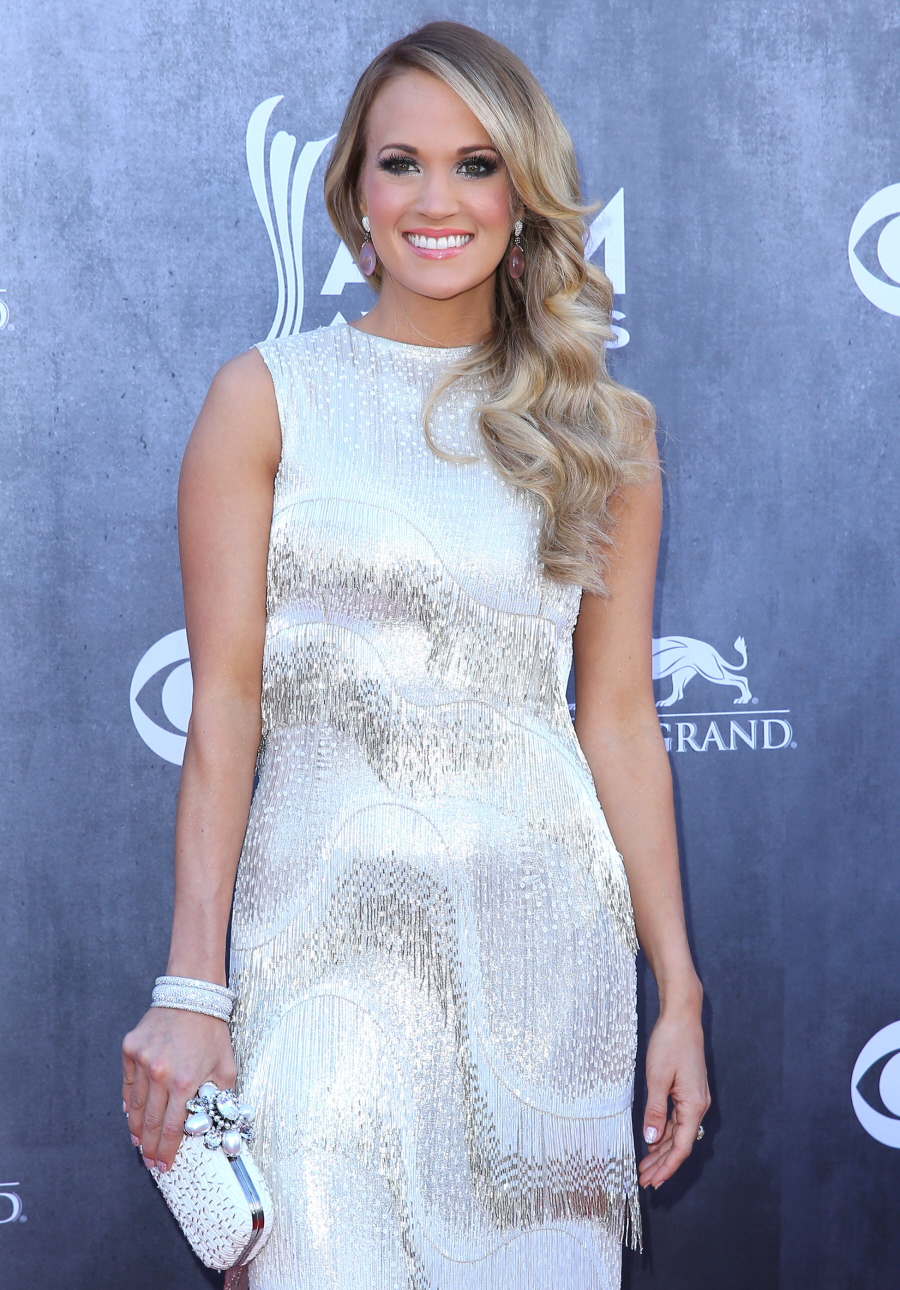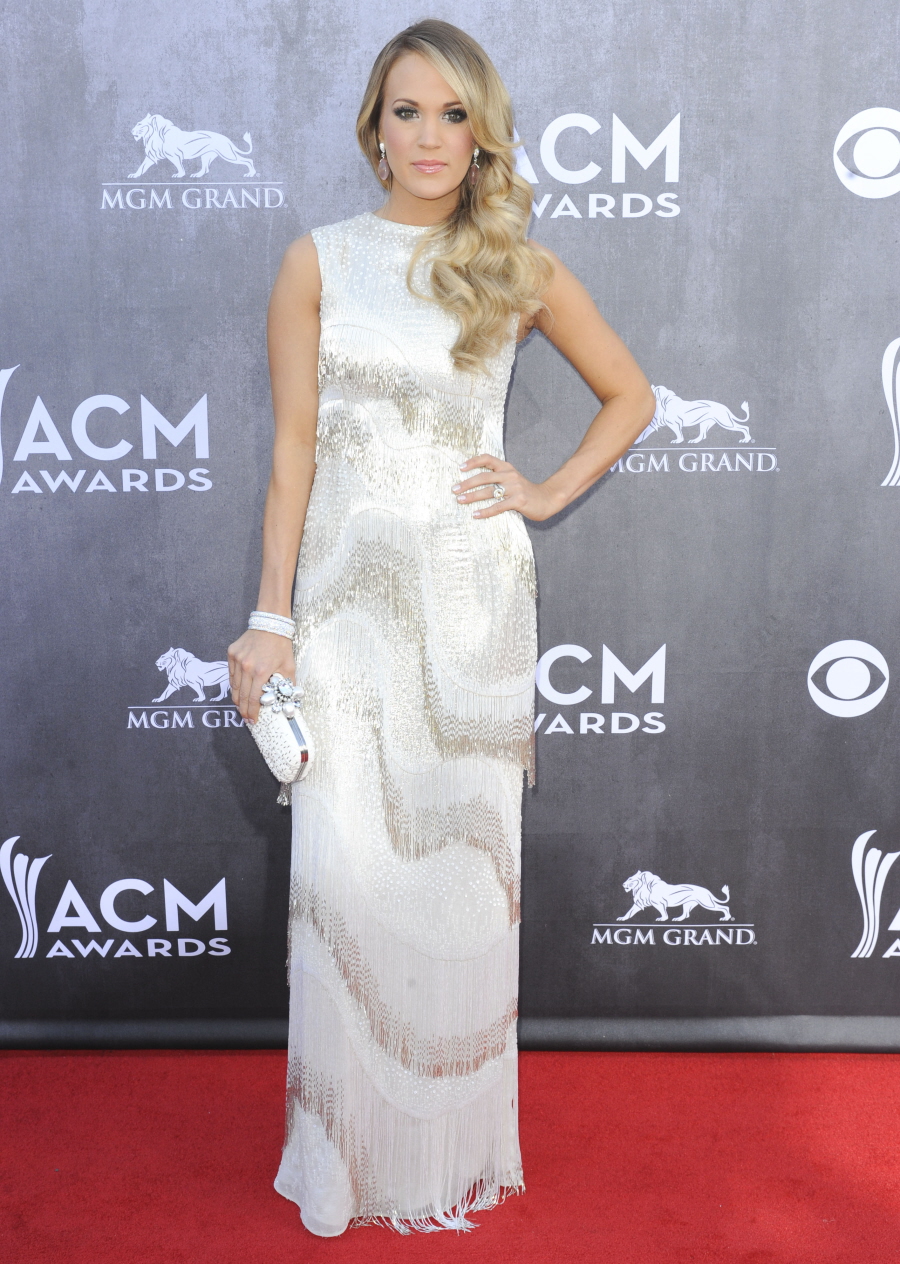 Jewel in Edition by Georges Chakra. My god, this is awful. Terrible dress, it doesn't fit her, her styling is bad, the whole look is just a mess. Also: BOOBS. Are they real? I seem to remember that Jewel has always been rather busty, so I think they're real. They just look fake because they're being squished.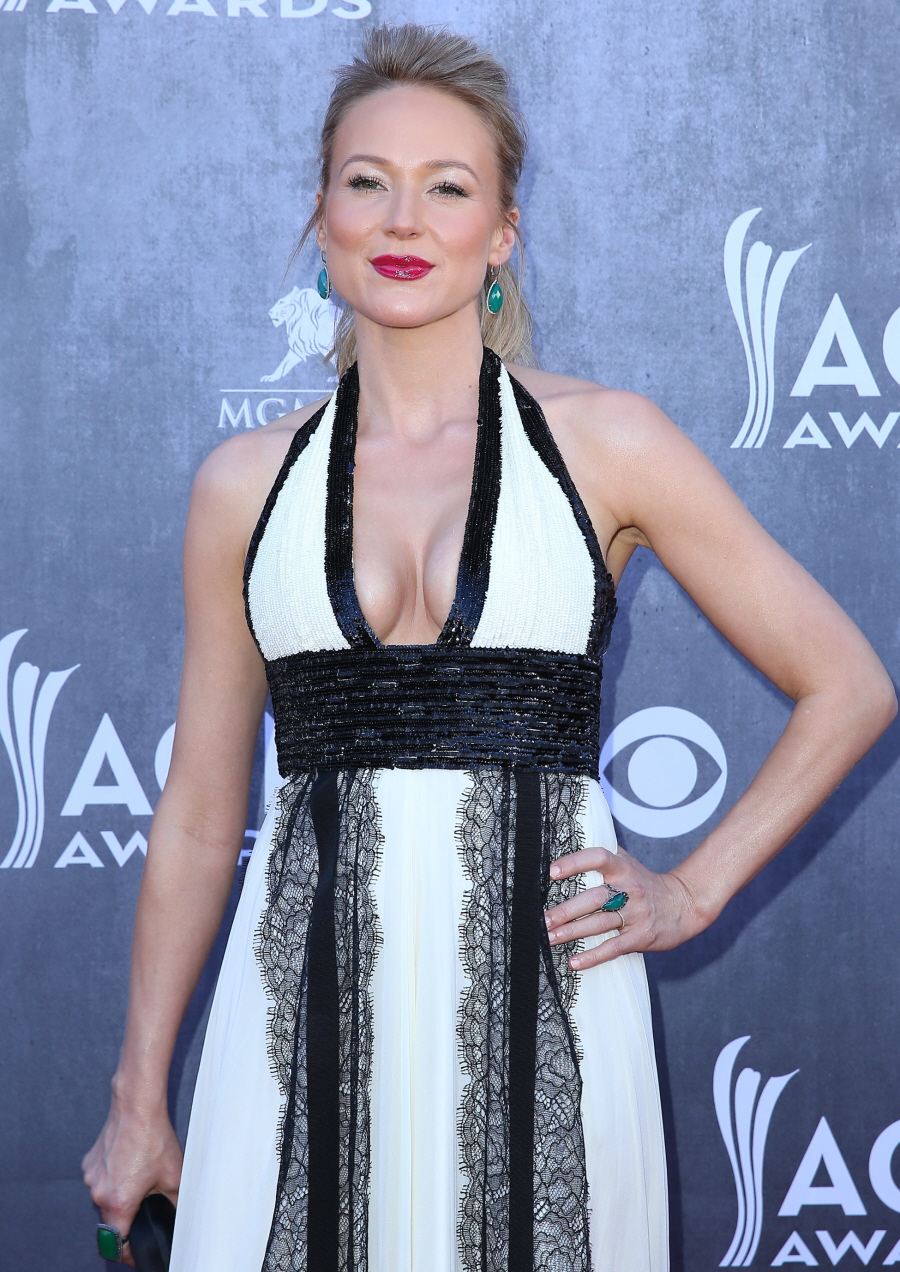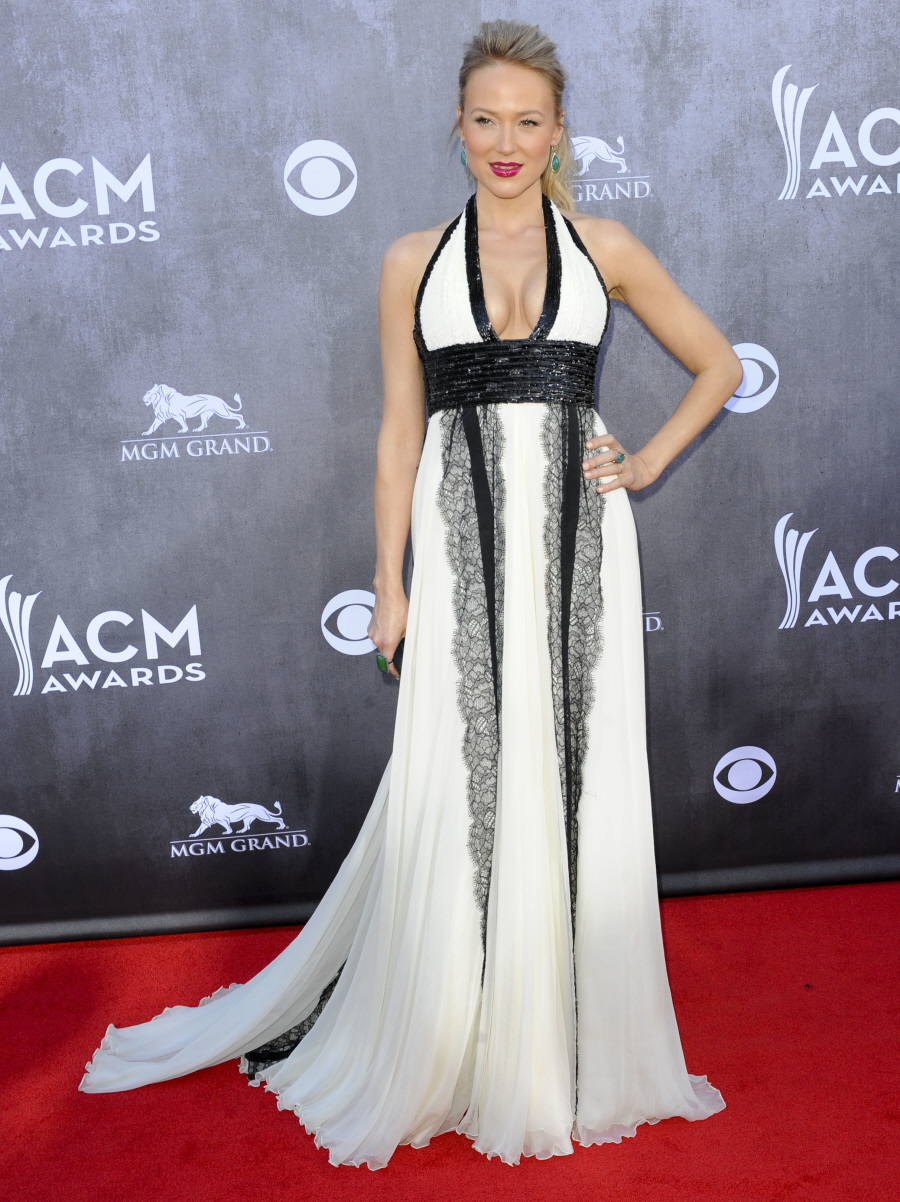 Photos courtesy of WENN.