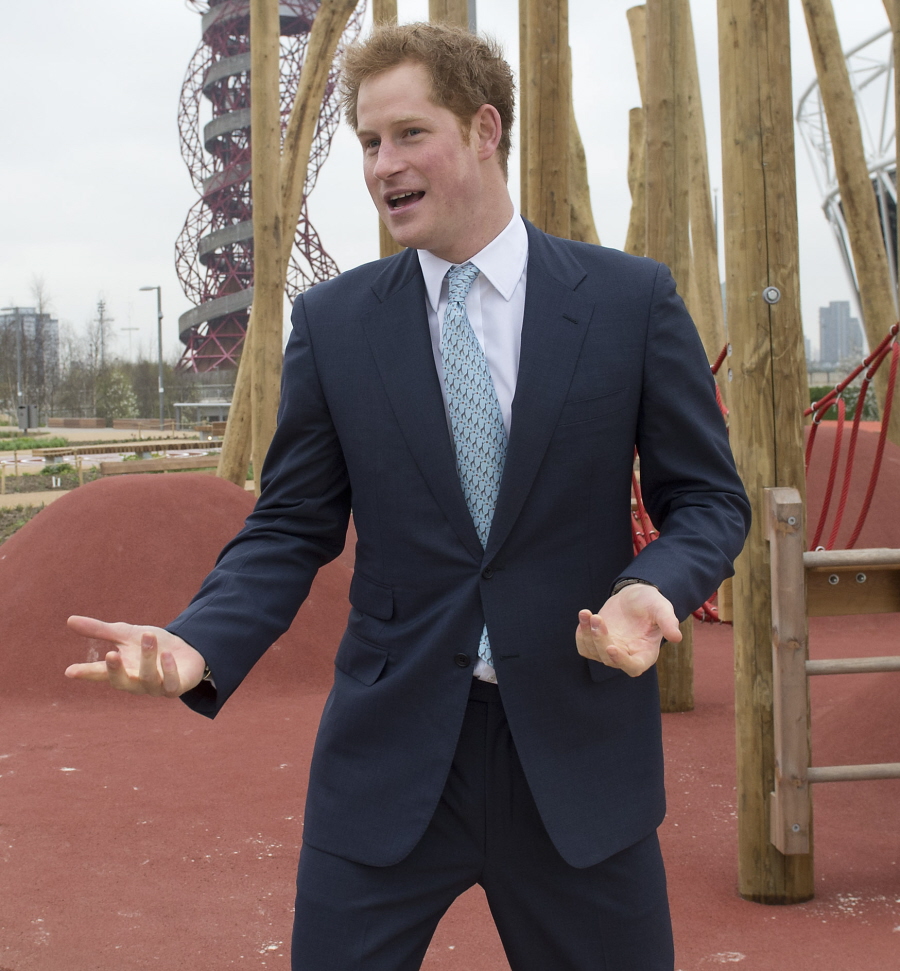 As we discussed on Friday, there was a weird Daily Mail story about Prince Harry and Cressida Bonas last week. Something about a "wedding summit" and how an engagement announcement was definitely going to happen this year, with a royal wedding happening next year. Interestingly enough, many sites and even legit news outlets picked up the story. Then, late Friday, People Magazine put their own spin on it with their royal sources, and it sounds very much like the official royal people are trying to push back against whatever Cressida Bonas' people are telling the UK tabloids. That's how I'm reading it, anyway.
A source doubts that there's any such summit taking place to map out a road to the altar for the pair. In fact, the source says, it's unlikely any plans for an engagement would be known to anyone but the couple.

"If they were going to get engaged, Harry would want to keep it so very quiet," the source says. "And they aren't the sort of family that needs to have a 'summit' over an engagement."

Harry… is likely to follow in his brother's footsteps and keep an engagement as low-key as possible – while he can. After all, his brother, Prince William, proposed to Kate in secret while they were away together in Africa before announcing it to the world. But there's no doubt that Harry, 29, and Cressida, 25, are "very serious," as a family friend told PEOPLE late last year.
Ha, so it's the idea of a "summit" that is distasteful to the royal courtiers. HOW GAUCHE. And while it's true, there probably won't be a "summit" for Harry, that doesn't discount the idea that Cressida's blue-blood family won't hold a "summit" to try to convince her to stop playing waitying games. One must never tell a ginger prince to waity! So, obviously, the Mail published a completely contradictory story over the weekend about how Cressida is still unsure if she wants to marry Harry:
Their romance may be going from strength to strength – but if Prince Harry thinks that his glamorous young girlfriend Cressida Bonas is ready for marriage he can think again. Cressida, 25, has told friends she has no plans of becoming a Royal bride within the next 12 months and would prefer smitten Harry to wait before asking for her hand in marriage. The couple have been dating for two years, but observers have noted that their relationship has become far more serious in recent weeks.

However, a close friend of the couple said the former dance student 'has yet to make up her mind about what she wants to do… Cressida is very busy and has lots to do. Marriage is not something she's considering yet. She has just started a new job where she's being paid the usual salary for someone of her age – i.e. peanuts – and she has found a flat to rent with her friend Daisy. She is doing all the things that people in their 20s should be doing. Who knows what might have changed by this time next year but that is how she wants it to be. She doesn't want to miss out on that chapter – she's not that kind of girl. That said, her mother is ecstatic and would love them to get engaged.'

Although Harry, 29, has made it clear to his girlfriend that he is besotted – and that he would love to pop the question – Cressida's determination not to rush things also stems from the fact that few of her closest friends have settled down.

The source said: 'When Cressida's good chum Missy Percy got engaged to one of Harry's best friends, Tom Van Straubenzee, she was really happy for them because they had been together for several years. However, she noted that Missy was only 25 at the time and she thinks that's really young.'

Instead, free-spirited Cressida, who recently started a new job in marketing, is busy planning her adventures for the year ahead. In addition to hiring a tipi with friends for the Glastonbury Festival in June, she is planning a trip to Sir Richard Branson's Necker Island in the Caribbean this summer. She will be travelling with her half-sister Isabella, who is married to Sir Richard's son Sam. Cressida also wants to attend the Burning Man festival, a cultural event that takes place in the Nevada desert at the end of August.

The friend said: 'Cressida has always wanted to go to Burning Man and she's been talking about joining a huge gang who are going this year. It's unlikely Harry will be able to go, though. It is such an effort – you have to book flights to San Francisco and then hire an RV and fill it with food because no money is exchanged on the festival site. It takes lots of planning and months of saving. Those are the kind of big events on Cressie's horizon at the moment, not weddings.'
The Mail goes on to say that Harry had a "boys' night" with some of his posh mates a few nights ago and they were teasing him about the stag night they would plan for him. For whatever reason (??), I guess I sort of believe this Mail story, at least when it comes to Cressida's plans for the future. I love that the Mail is trying to make it sound like she's just started this exciting new career that she loves… all while she plans her next three major vacations (Glastonbury, Necker Island and Burning Man). While I think it's safe to say that Cressida's work ethic is questionable, I guess I have to give her props for wanting to have some interesting vacations and experiences. I mean, she won't be able to go to Burning Man when she's a member of the royal family. Might as well do it now.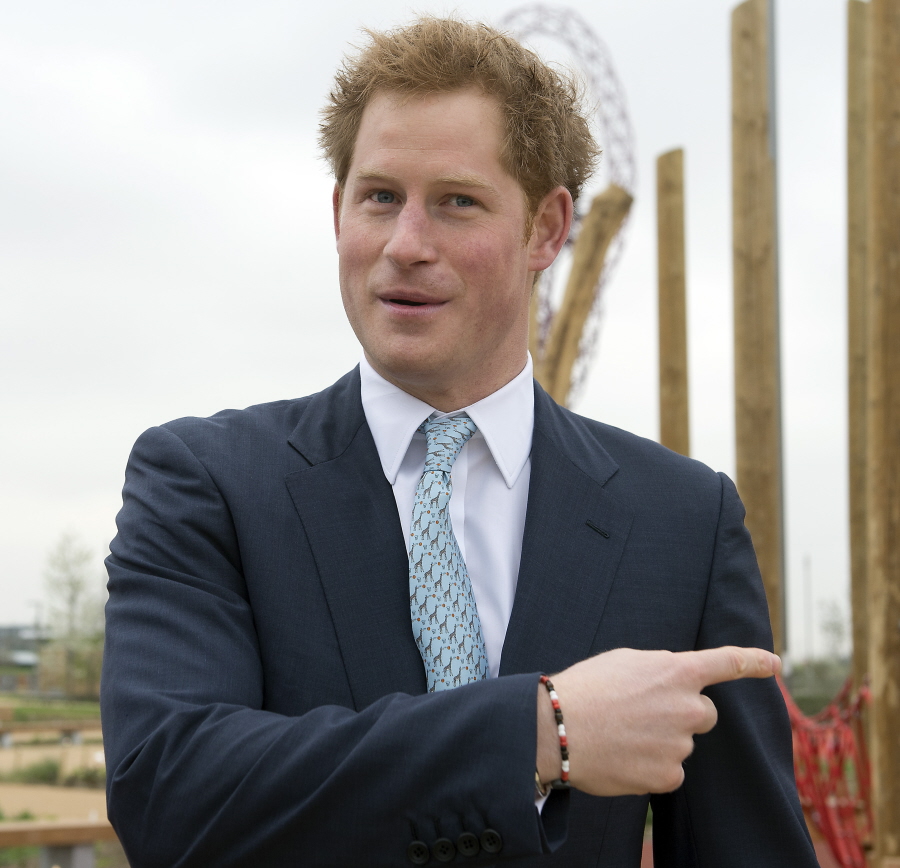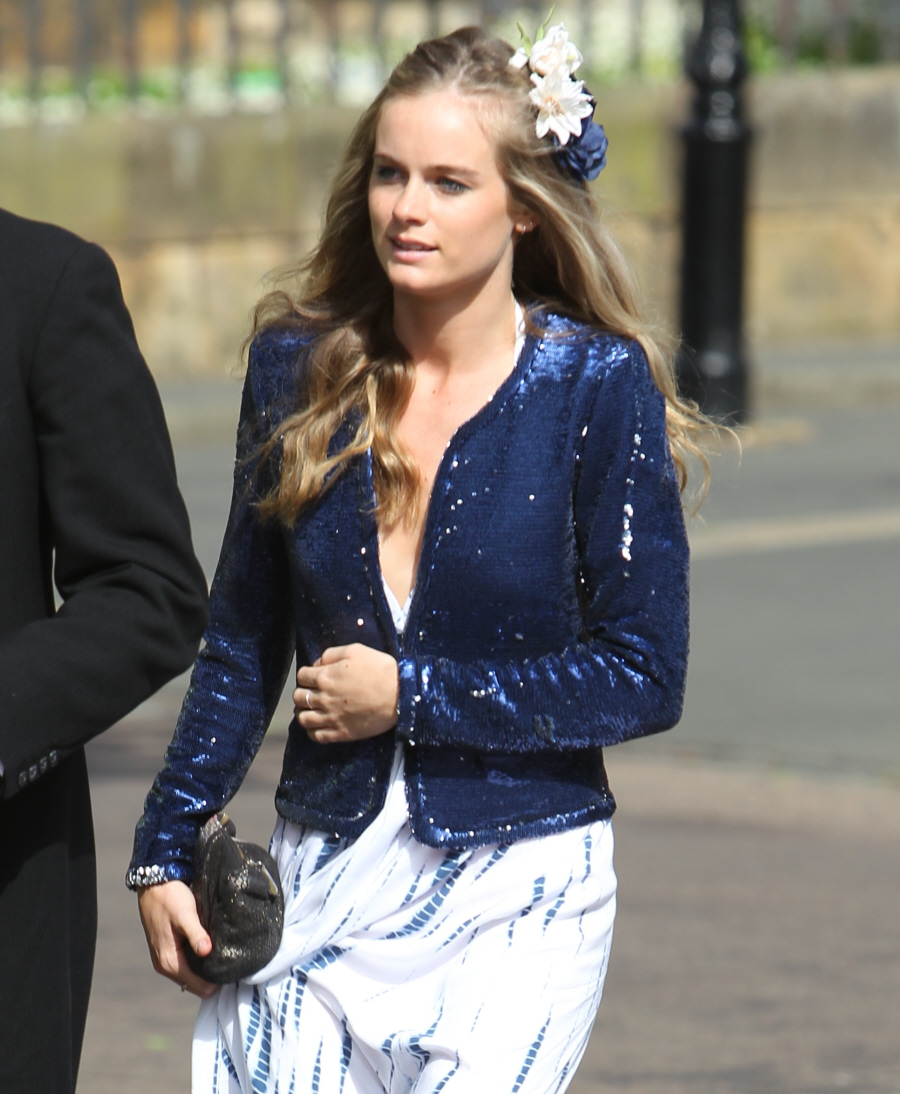 Photos courtesy of WENN.