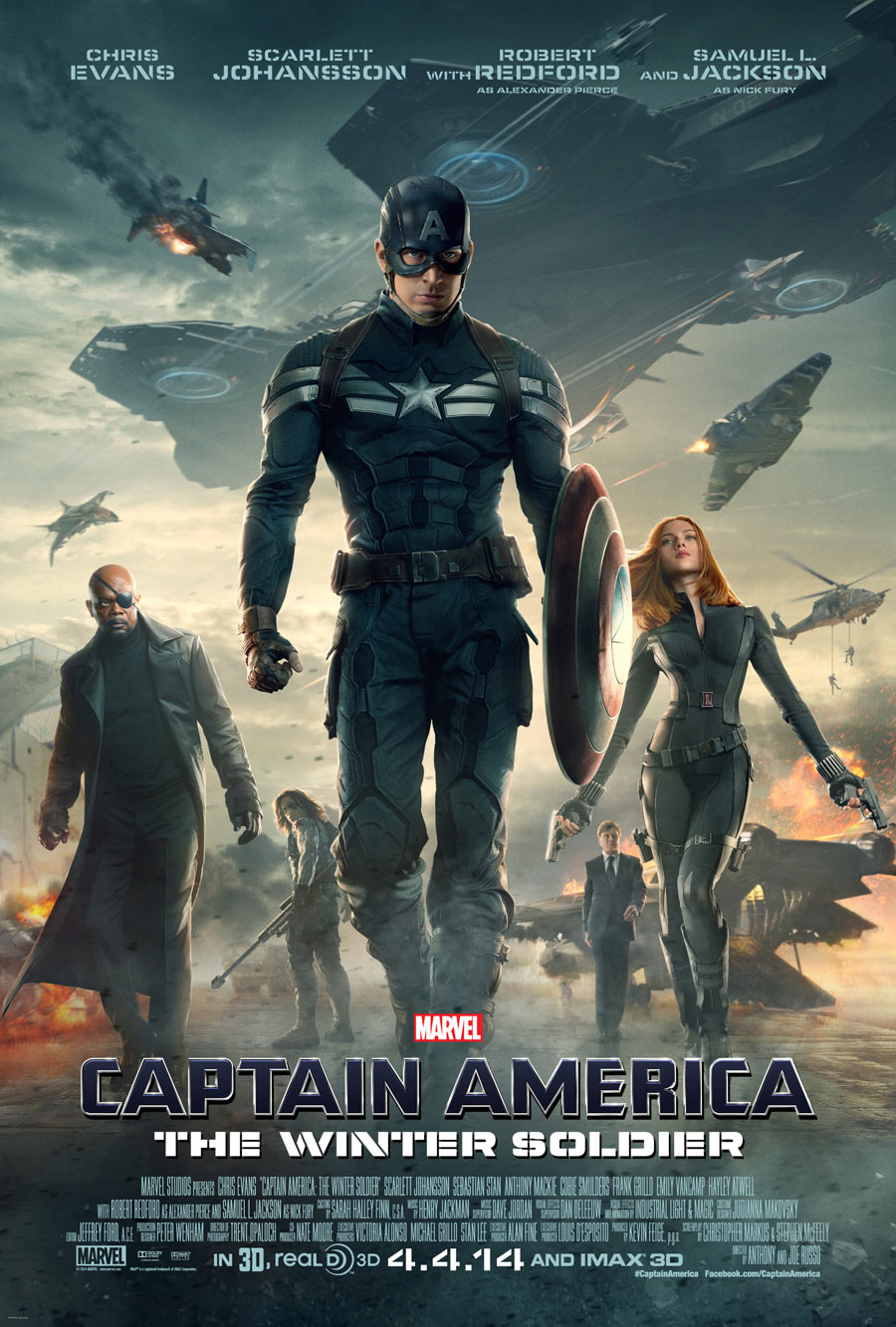 Captain America 2: The Winter Soldier set pants and theaters on fire this weekend. The sequel scored the best opening weekend of all time for the month of April (with an estimated $96.2 million). I suspect Marvel was nervous that Chris Evans and Scarlett Johansson's press tours were … how do you say … slightly unorthodox. Scarlett praised Woody Allen, and Chris spent a fair amount of time strongly hinting at his own retirement. Scarlett has made some people angry lately, but she's doing very well in her career these days (did you see the trailer for Lucy before the film? wow). I'm a little sad that Chris doesn't enjoy his acting career because he was so good in this sequel. SO good.
Here's my mini-review with plenty of SPOILERS to be had.
I enjoyed The Winter Soldier much more than the first Captain America movie. Don't get me wrong — the first movie was enjoyable, but it mostly resided as a guilty pleasure (dat Cap ass) in my mind. Not only was this sequel an action-packed thrill ride, but it expanded several new possibilities within the Marvel universe. The story revolved around Hydra's infiltration of S.H.I.E.L.D. Nick Fury experienced genuine peril and left Cap with a huge mystery to solve. Cap found himself unable to trust (almost) anyone and went on the run as a fugitive. Black Widow didn't join the picture as merely as eye candy or as a sidekick. She was an indispensible ally and confidant to Cap. Anthony Mackie was a grounding presence as The Falcon. His character earned laughs and kudos, and he appeared in bookending scenes to cement his friendship with Cap.
This was the best superhero movie I've seen in many years. The script was sharp and the fights were choreographed and executed to perfection. Yes, this was a politically subversive movie, but I chose to ignore the serious stuff and focus on the fun. I'm shallow like that when it comes to movies. I enjoyed watching the powers that be play out onscreen. The plot twists were surprising but didn't feel like a gut punch. Overall, it was a very satifying movie.
What made this movie really stick is the villain. Sebastian Stan did a marvelous job of portraying a relentless force who would stop at nothing to execute his missions. Stan was somehow able to infuse his unbeatable character with a certain vulnerability. Looking at Bucky's eyes as he tried to recognize his former best friend … that was almost heartbreaking. The ending was sad too. Cap couldn't defeat the Winter Soldier. He also didn't want to continue fighting his friend, so he gave up. The Winter Soldier chose to stop fighting and rescued his opponent from certain death. The post-credits scene left plenty of room for Bucky to remember his past and (hopefully) find his way back to Cap. And who knows … maybe he'll take up the Cap suit a few years down the line.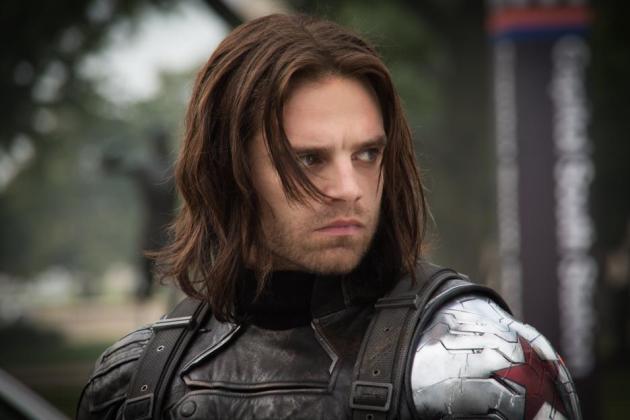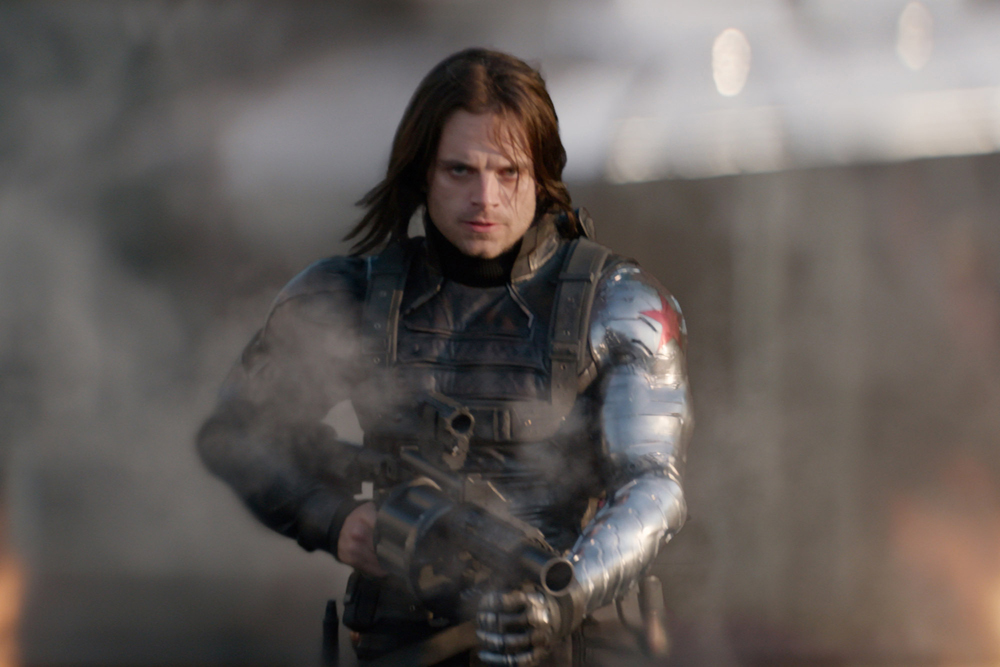 Photos courtesy of Marvel & Empire magazine