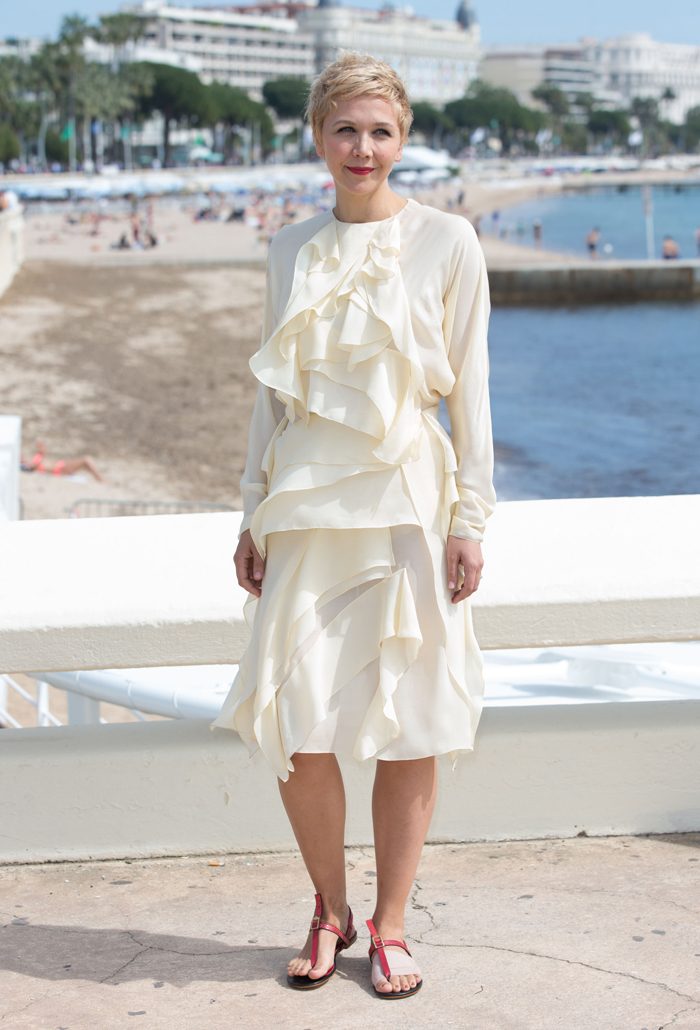 Here are some photos of Maggie Gyllenhaal in Cannes yesterday at the Honourable Woman photocall. She's promoting this UK-based television show with co-star Andrew Buchan. I don't know anything about the show beyond the IMDb synopsis, which points towards an international arms "maelstrom." Hmm.
Maggie's looking very different here than when we last saw her at the BAFTAs, a.k.a., "the frumpening." She's gone from her usual toffee brown hair color to a platinum blonde. What do you think? Maggie's also wearing a ruffled ivory dress that she has paired with a pair of awful flat sandals. Seriously, those sandals belong at the beach whereas the dress was made for a museum gala. The dress isn't bad, but I'd love to see how it would look without sleeves.
Maggie's hair is winning me over here. She's grown it out about half an inch, which gives it more body. The blonde makes her look younger and fresher. Maybe it's the bright light lending that effect, but I think Maggie looks really cute here. She still has no idea how to dress herself, but this hair is a step in the right direction. Touch-ups are going to be a real bitch, right? They'll be worth it.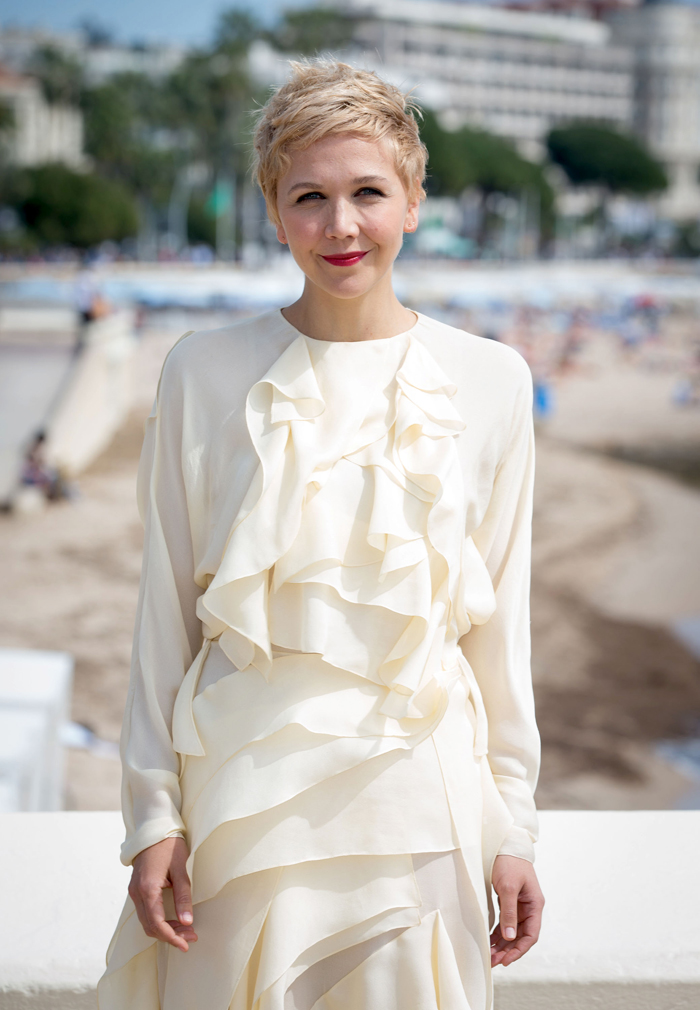 Photos courtesy of Fame/Flynet