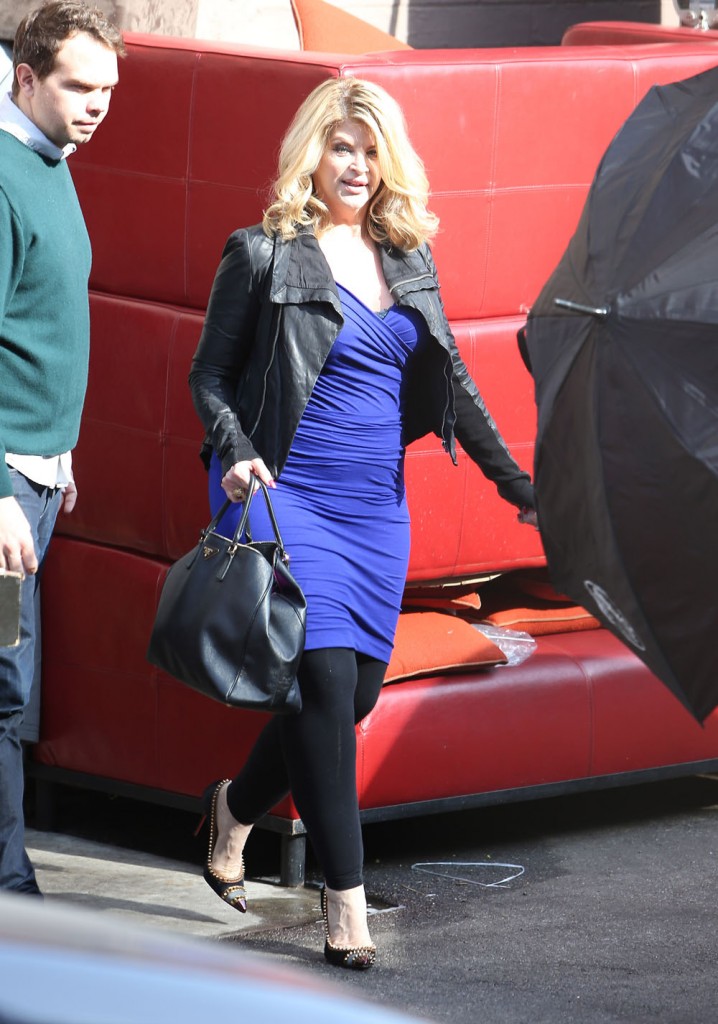 You know the What Year Is It meme? That's what immediately came to mind when I heard this story. Kirstie Alley is making a big announcement that she'll lose more weight, which may or may not happen. She's also rejoining Jenny Craig as their spokesperson ten years after she was dropped for gaining weight.
How many times have we heard this before? I remember Kirstie's announcement in 2008 that she was eventually going to lose weight through her own weight loss brand. She gained weight at first but eventually lost it, then she gained weight again, lost it on DWTS, claimed to have a 22 inch waist and to be a size 6, and then yo-yoed up again. Kirstie's weight loss brand, Organic Liaison, was exposed as a front for Scientology elixirs and vitamins, and Kirstie eventually had to pay out a $130,000 settlement to a dissatisfied customer.
Anyway Kirstie is with Jenny Craig again. Kirstie says that she only wants to lose about 20, maybe 30 more pounds. She never was good with numbers. For the record, I think she looks fine, she's just someone who seems to focus on nothing else but her weight. Rinse and repeat.
Alley, 63, announced Monday, April 7, that she is joining Jenny Craig again, a decade after she worked with the weight loss company in 2004. The first time around, the Cheers star dropped 75 pounds with the diet program, a total much higher than the number she is going after now.

"I'm not like, circus fat," Alley says in a new ad campaign for Jenny Craig. "I just want to lose 20 pounds," jokingly adding that she might shoot for 30.

Kirstie is serving as a spokesperson for Jenny Craig after ending her initial agreement with the company in 2007. She shows off her physique in a form-fitting dress in a newly unveiled commercial, where she praises the brand, complimenting the "yummy" food and personal consulting.

Alley, who has long been vocal about her struggle with weight loss, appeared on The Today Show Monday morning to discuss the partnership, telling host Matt Lauer, "I feel amazing because I feel healthy and I feel happy."

She went on to explain her return to Jenny Craig, adding that she maintained her weight loss for four years before going "off the rails" due to "man trouble" and holiday indulgences.
This announcement comes right after Jenny Craig spokesperson Valerie Bertinelli admitted that she gained weight following surgery on her foot. So this is Jenny Craig's solution, to go back to using Kirstie Alley, who has gained weight and lost it time and again, all in the spotlight. What's more is that Kirstie's weight loss program has been exposed as a scam and a front for the Scientology cult. (Don't point it out or Kirstie will call you a bigot.)
I would say it's damning enough that Jenny is hiring Kirstie again, but guess what – they're also going to sell her "Organic Liaison" products. The vitamins and cranberry juice that Kirstie claims will help people lose weight are straight from a Scientology ritual called the "Purification Rundown," which has no scientific basis or proven efficacy. They're supposed to help people purify their body, not that they work, and Kristie just repacked and branded them as a weight loss program. On her website, Kirstie announced "And I am excited to bring my favorite Organic Liaison products like Rescue Me to Jenny Craig and Jenny's members." So Jenny Craig just got in bed with Scientology. What a massively stupid marketing move.
Here's Kirstie's announcement:

Visit NBCNews.com for breaking news, world news, and news about the economy
Update: Here's Kirstie Alley's Jenny Craig commercial. Asinine.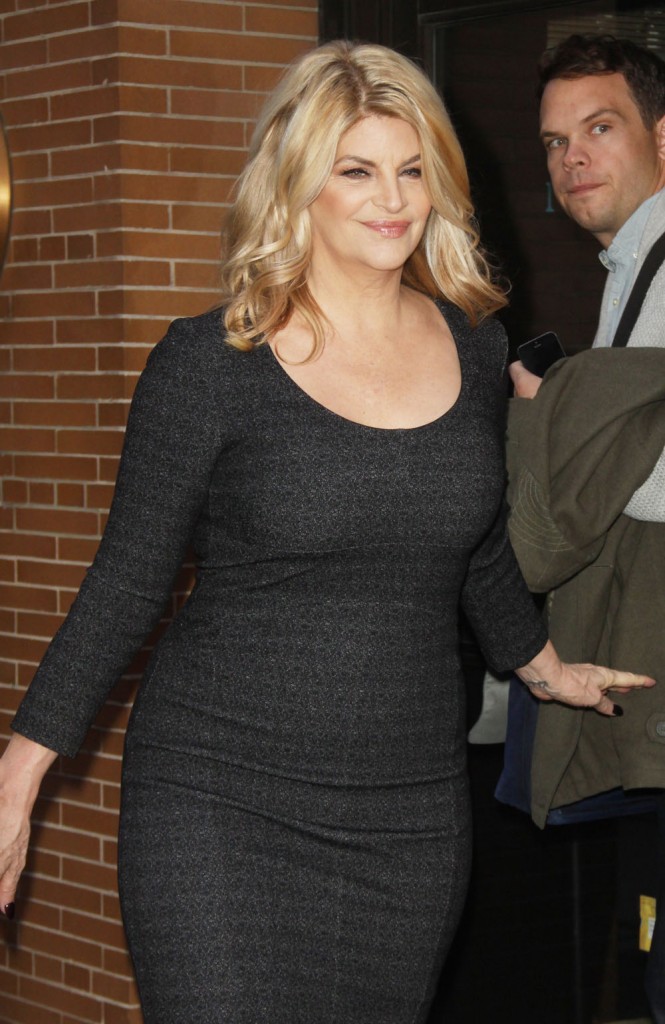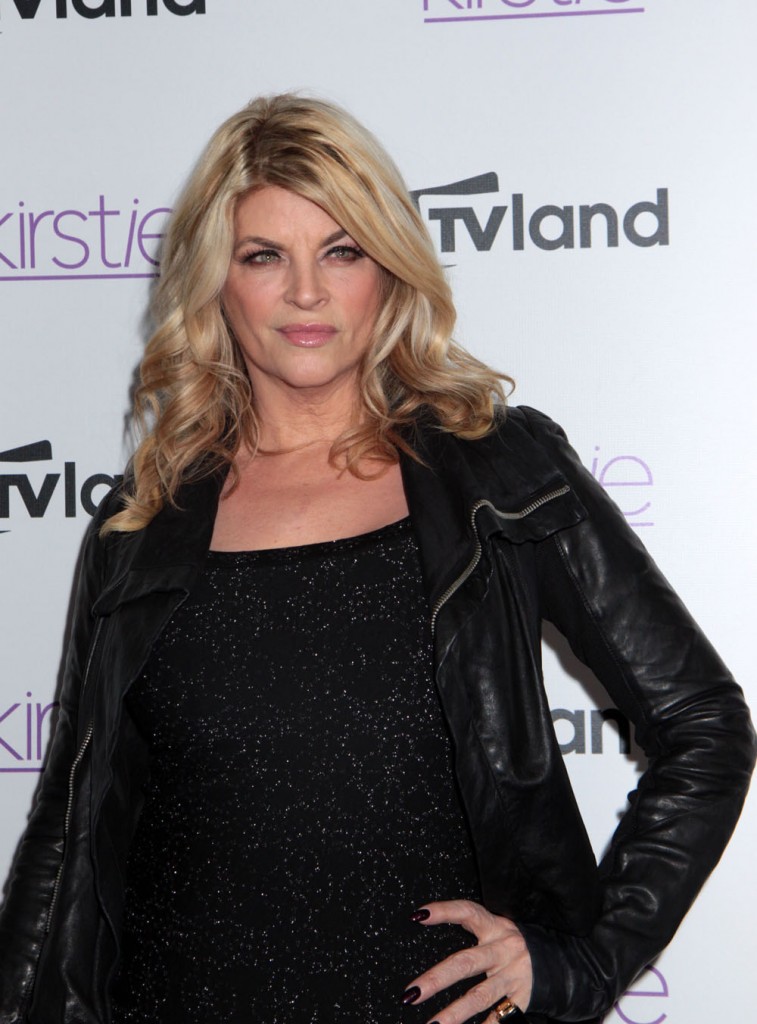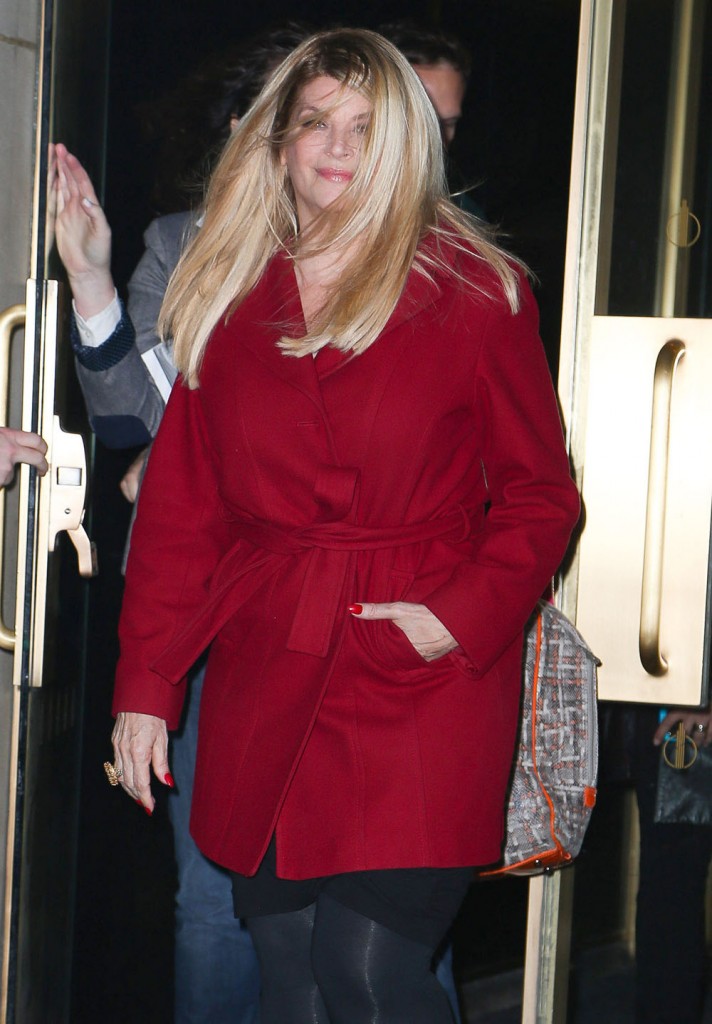 Red coat photo is from yesterday. Black dress photos below are from December, 2013, Blue dress photo is from January, 2014. Credit: WENN.com and FameFlynet