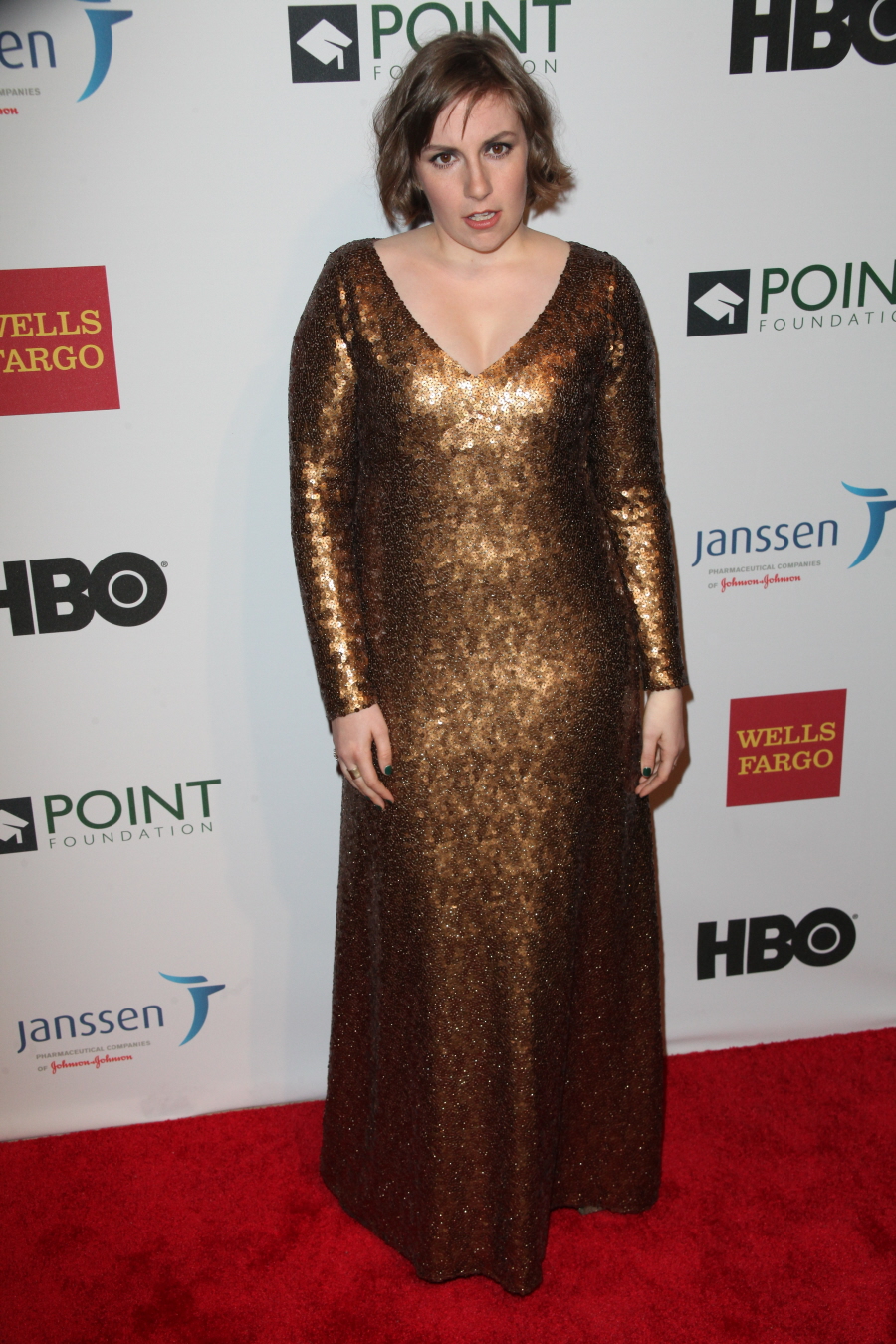 I am not going to insult the event. Lena Dunham attended an event for The Point Foundation's National LGBTQ Scholarship Fund, held at Bryant Park Library last night. It's a worthy event. And I wouldn't expect the event to have, like, a premiere-style red carpet. But would it be crazy to ask Lena Dunham to not stand on the red carpet with her mouth hanging open like she's absolutely shocked to be there? She put on the dress, she consciously showed up at an event for an issue that she cares about. Put your hand on your hip and smile at the cameras for goodness sake.
Anyway, Lena wore this Marc Jacobs bronze-sequined number which… it does not flatter her figure. Let's say that. I know that's become a euphemism for an undercover insult of Lena's body, but seriously… this dress was made for a body type that Lena does not have. Lena was Instagramming selfies, and she gave a shout out to Marc Jacobs for "giving me boob I could use." Which I don't even understand…? Her "GIRLS" clutch is Charlotte Olympia and she also wrote: "To the very inspiring @pointfoundation honors. I save my sequins for when I know the gay boys will be out #traffickinginstereotypes."
Something nice: bronze doesn't look bad on her at all. I wouldn't mind seeing her in more metallics over all.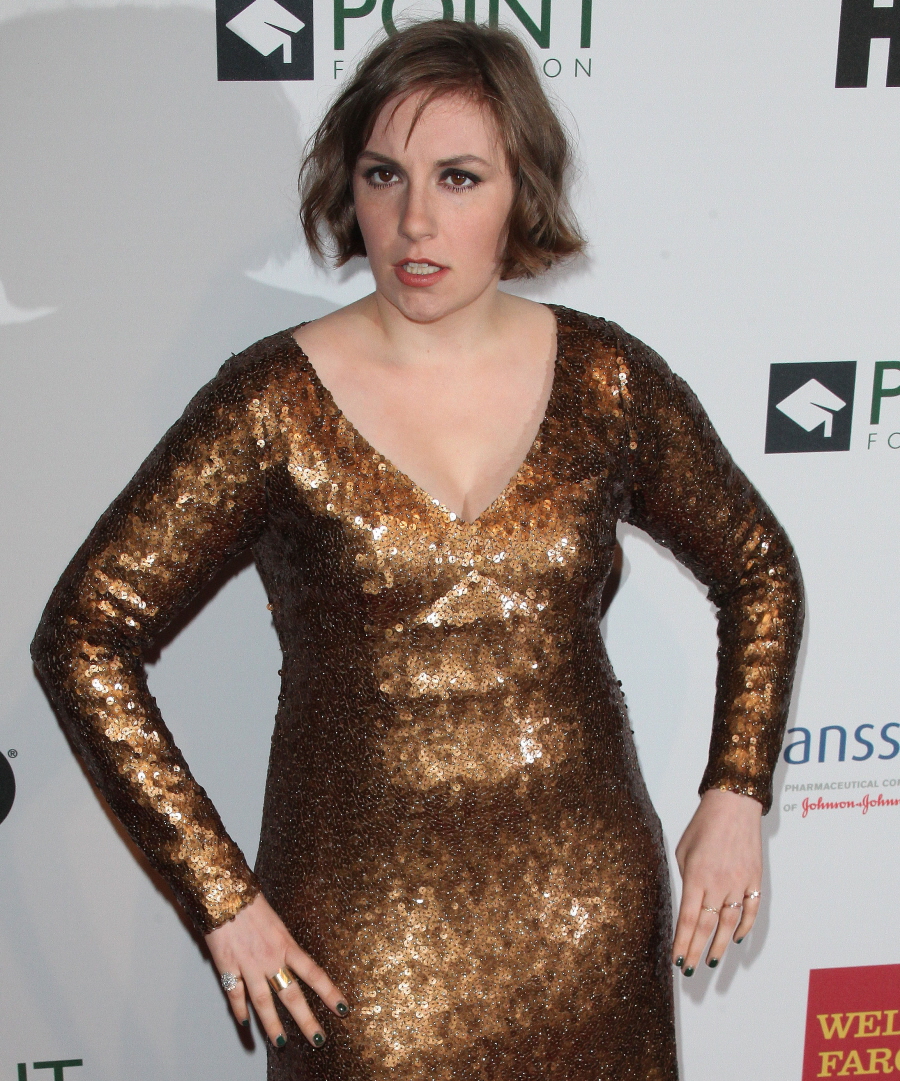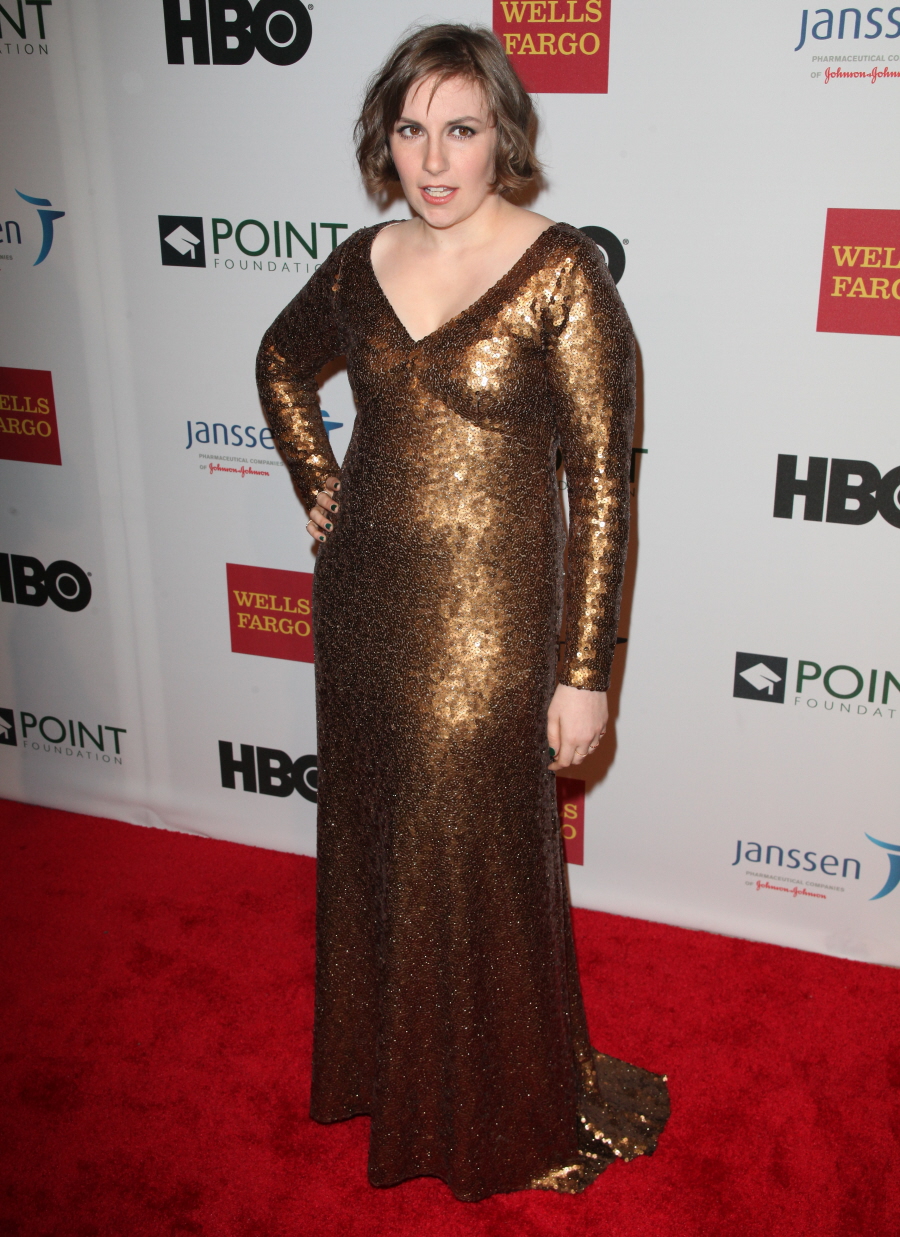 Photos courtesy of WENN.