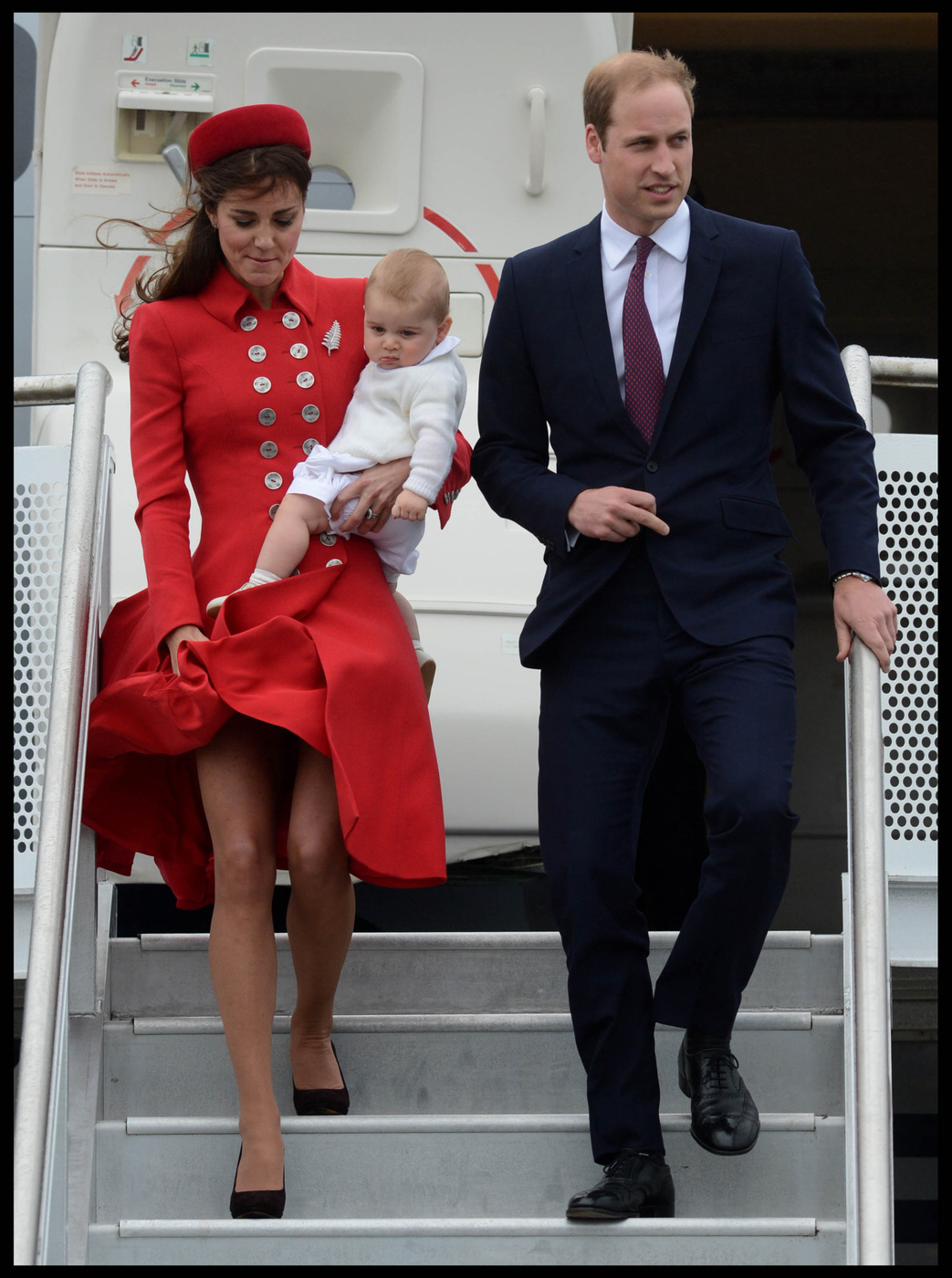 Now that all of the New Zealanders have gotten a good look at Duchess Kate's Sunshine Beav, I was kind of hoping we would have non-stop photos from the royal tour. Not so much. So, I'm using some additional photos from William, Kate and George's arrival in New Zealand from yesterday. I made an effort to use photos that I didn't use yesterday! There are also about a million stories about the minutiae of this or that (I saw an article about Prince George's baby shoes, for goodness sake), but I'm more interested in the basics: staffers, baby wranglers and clothes. The Telegraph had an excellent piece about what went down on the plane and beyond:
Where most of us would look distinctly frazzled after almost 28 hours on a plane, the Duchess of Cambridge looked a million dollars as she arrived in New Zealand today. But then most people don't have a team of helpers, including their own personal hairdresser, on hand to give them a mid-air makeover before they touch down. The Duchess, who also had the advantage of a bed in a luxurious first-class cabin on the flight from London, had a team of helpers to make sure she looked refreshed and glamorous for her first visit to New Zealand.

Although the Duchess does her own make-up, her personal hairdresser Amanda Cook Tucker was with her on the flight and will style her hair every morning of the tour. The 50-year-old, who charges £300 per day during the tour, was one of the first people to visit the Duchess in hospital when she gave birth to Prince George last year, so she could do the Duchess's hair ready for her departure, and also accompanied the Duchess on her tour of the Far East in 2012.

Although the Duchess does not travel with a dresser, she has a personal assistant who can help look after her wardrobe, and her private secretary Rebecca Deacon is also on hand to make sure everything the Duchess needs is provided.

Most importantly of all, the Duchess was also accompanied by Prince George's nanny, Maria Borrallo, who would have been able to settle the eight-month-old and allow his mother to get some precious sleep if he started grizzling during the flight. Prince George is teething and although he is said to have had a quiet journey the Duchess will have slept better knowing she did not have to worry about him.

The royal party travelled from London on a scheduled Qantas Airbus A380 which left Heathrow at 9.25 on Saturday night bound for Sydney via Dubai. The cost of the tickets, which normally start from around £6,300 per person return, was paid for by the Australian and New Zealand governments. Qantas has won awards for the level of luxury offered in its first class cabins. Passengers have an extra-wide seat that folds into a flat bed, with a duvet and sheepskin mattress, and are given 100 per cent cotton pyjamas and slippers A la carte meals are prepared freshly on board, and a complimentary leather wash bag includes skincare, toiletries, ear plugs and a leather-bound mirror. The Duke and Duchess, their staff and royal protection officers are believed to have been given the entire 14-berth first class cabin to themselves.

After being welcomed at the airport by New Zealand's Prime Minister, John Key, the Duke and Duchess were taken away for a Maori welcoming ceremony while their staff unloaded their luggage, including around 30 outfits for the Duchess and numerous changes of clothes for Prince George. The couple will have plenty of time to get over their jet lag; after the Maori ceremony they were driven to an undisclosed location to begin 48 hours of rest and relaxation before resuming their public duties on Wednesday afternoon.
LMAO!!!!!!!!!! Omg, I did NOT realize that William and Kate had built-in 48 hours of vacation within their royal tour at the very beginning of their tour!!! No wonder why there aren't new photos of Will and Kate: THEY ARE ON VACATION. Again. I cannot stop laughing. How crazy is that? I understand that maybe they would need a night off to acclimate themselves because they're probably jet-lagged (although Kate did sleep on the plane while staffers tended to the teething baby, of course). But two days of vacation… as soon as they arrive?!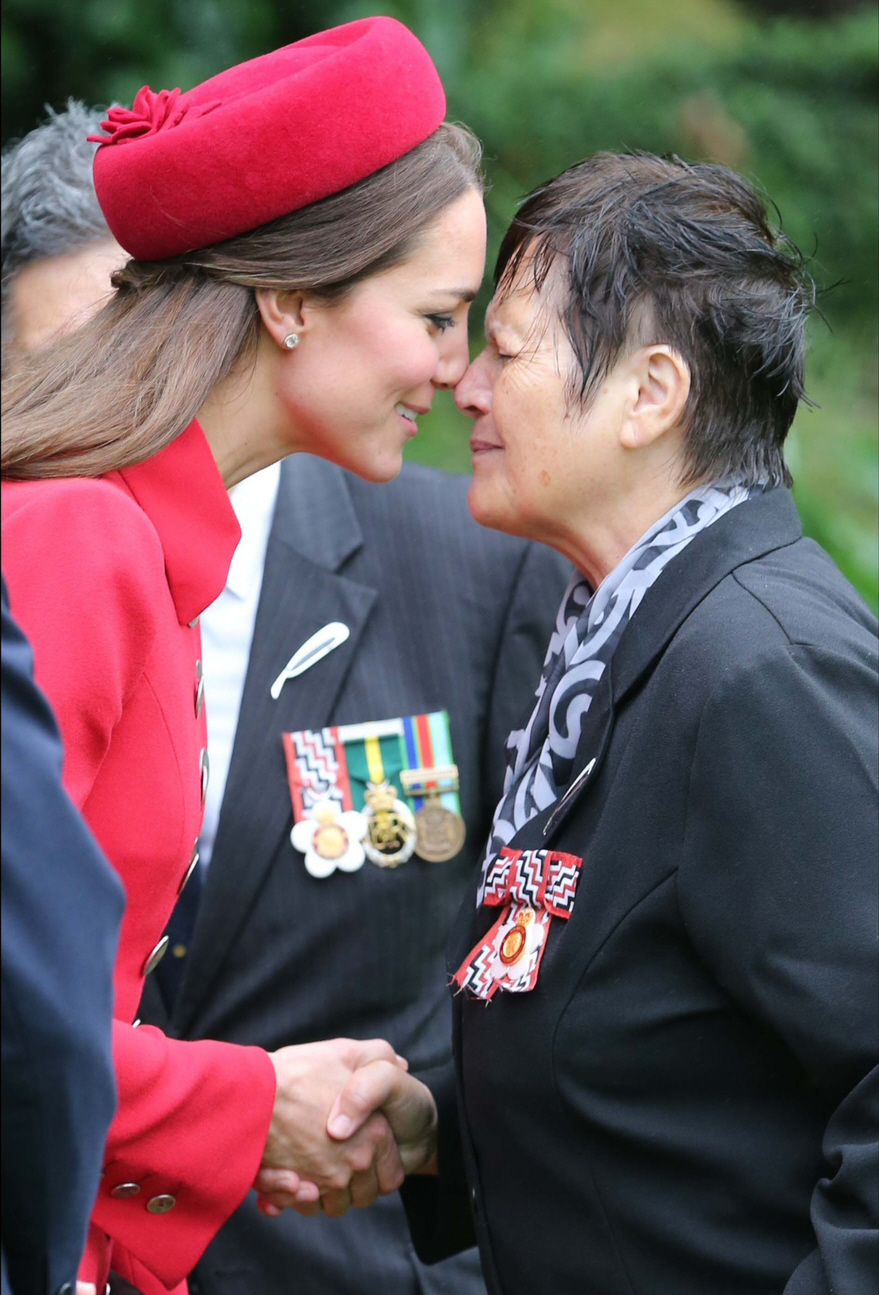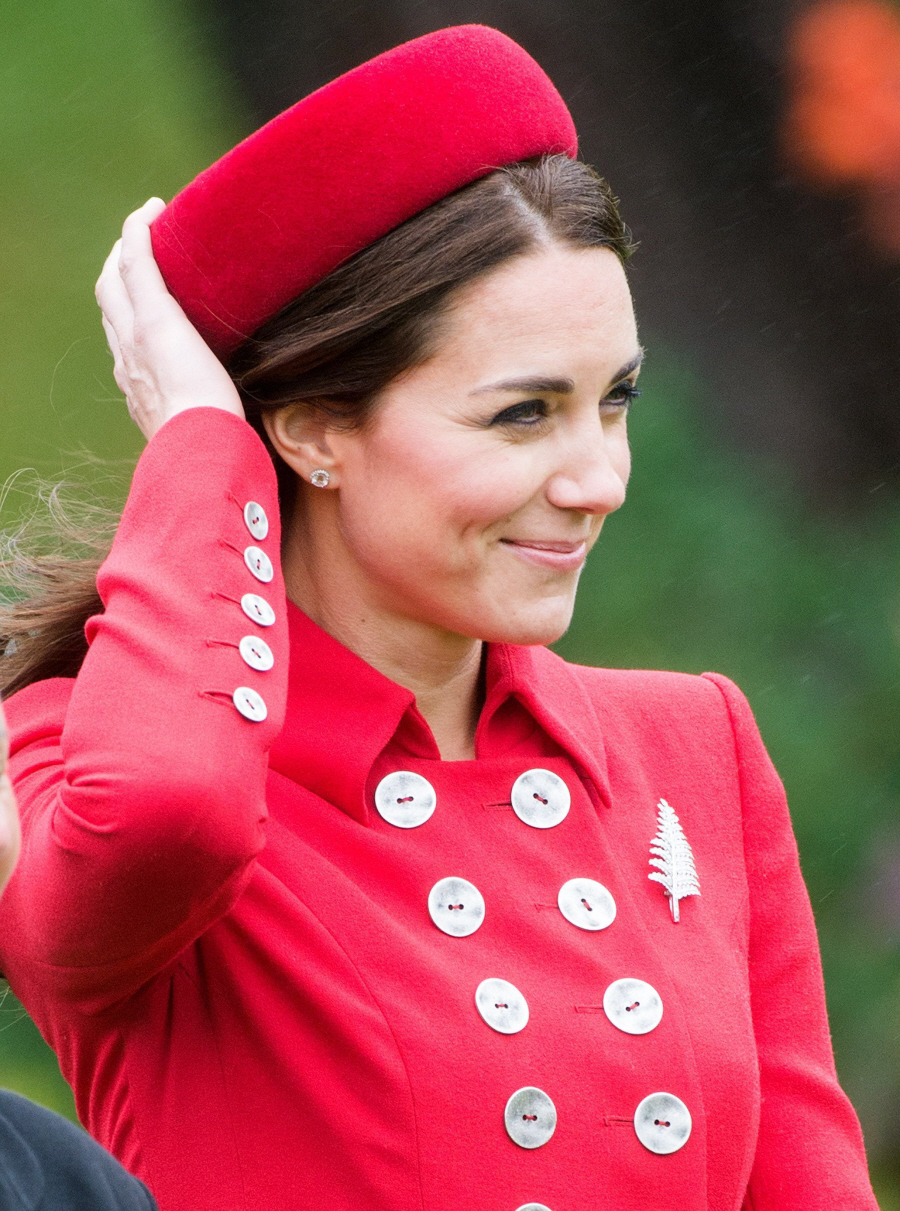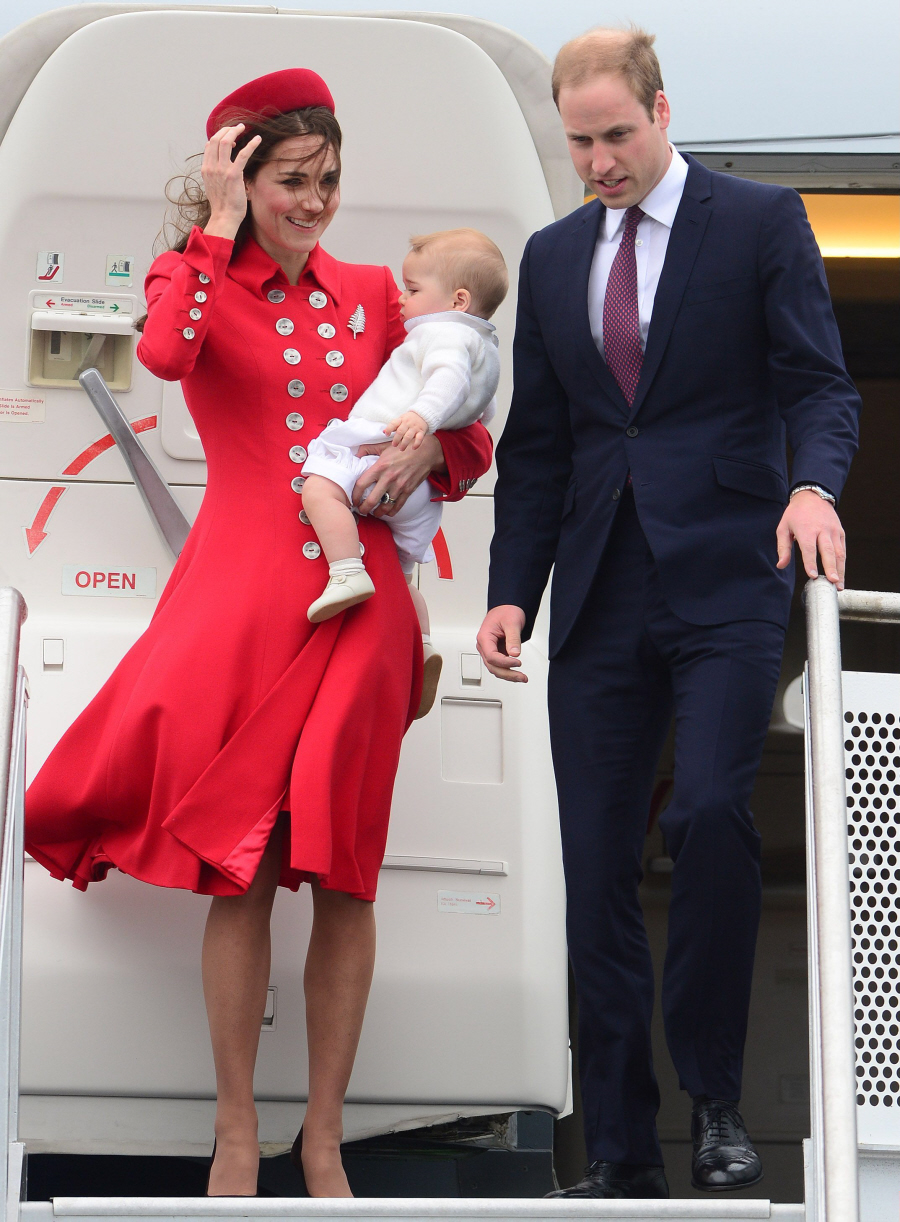 Photos courtesy of WENN, Pacific Coast News.