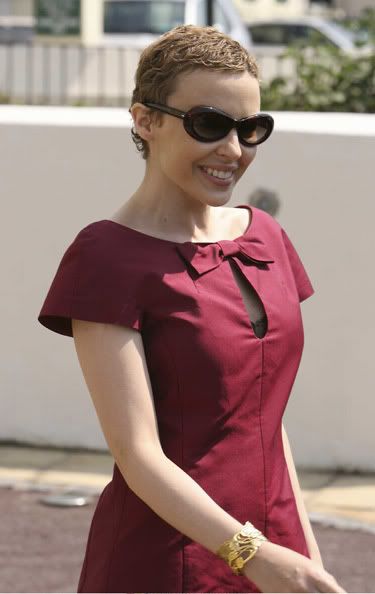 Australian singer Kylie Minogue will be playing a series of comeback concerts in her hometown of Melbourne. Minogue has headed back to the studio and plans to play live after having battled breast cancer last year:
The pop princess – who is recovering after battling breast cancer for the last year – is planning a string of shows at Melbourne's Rod Laver Arena in November.
A source is quoted in Britain's The People newspaper as saying: "She insists on Melbourne for her family, friends and home town supporters.
"And her people have already pencilled in the dates in November – the height of summer Down Under – to guarantee a booking."
The singer – who was forced to cancel several dates of her sell-out 'Showgirl' world tour after she was diagnosed with the disease last May – is already practicing for the concerts.
Manager Terry Blamey said Kylie, who got the all-clear from cancer four months ago, is "going to come back better than ever".
Meanwhile, the star is also back in the recording studio.
The 37-year-old said: "I'm feeling much better but I'm taking things slowly. It's just good to be back. I've had a great week in the studio here and things couldn't be better.
"I'm not sure when my next single is coming out. I'm just working as fast as I can and getting it all done."
That's great news for Minogue and her new album is sure to be a hit.
Here she is outside a recording studio on May 11th. She looks so happy! [via]