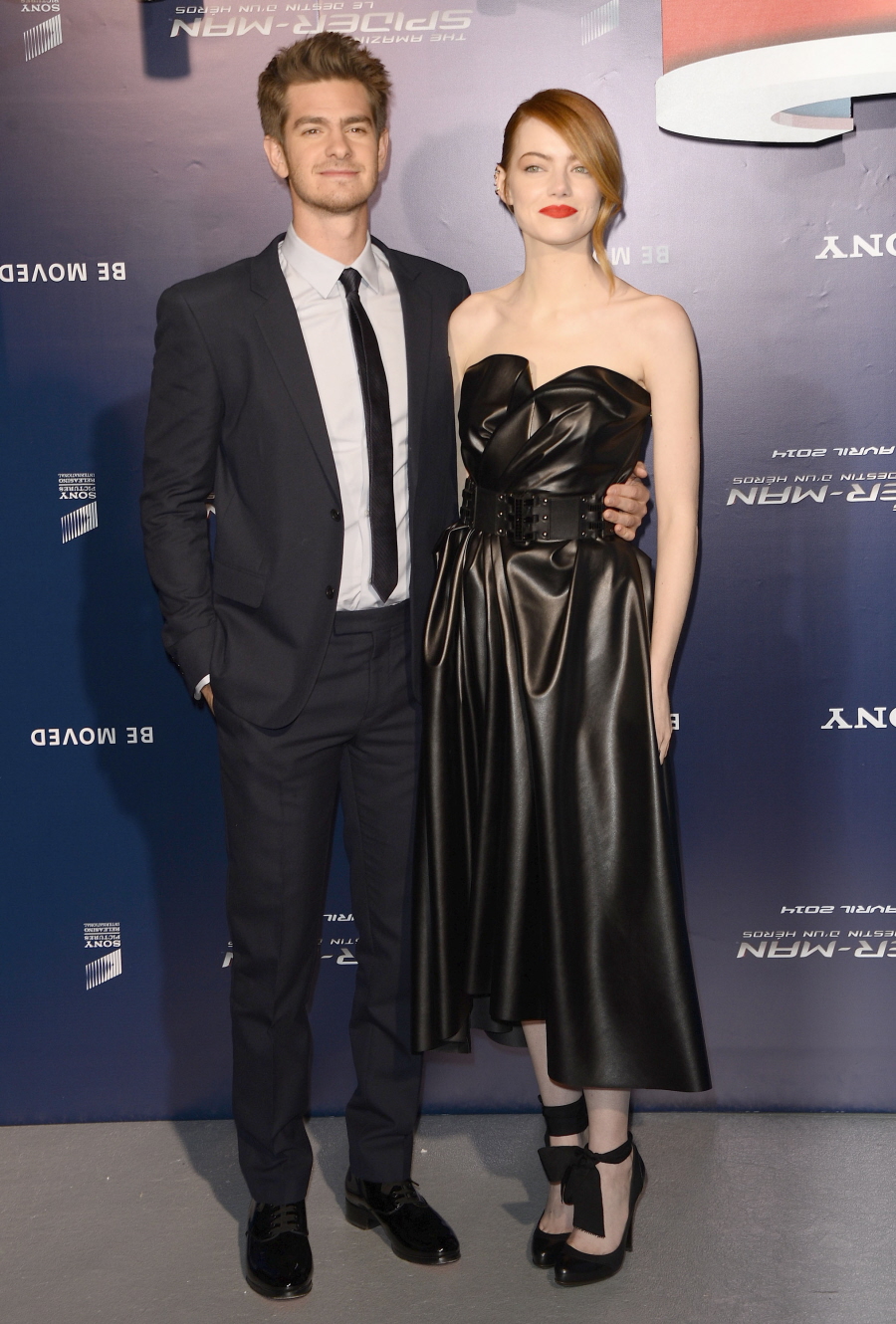 Fifty Shades of Emma Stone? Sorry, after reading too much Us Weekly, I tend to think of article ledes in a very Us Weekly-ish way. These are photos of Emma, Andrew Garfield and Jamie Foxx at the Paris premiere of The Amazing Spider-Man 2. They premiered the film in London on Thursday, and then flew to Paris for a Friday premiere.
Emma wore this shiny faux-leather Lanvin dress which I totally hate. I really, really don't understand why all of the big fashion girls are falling all over themselves about Lanvin. I think the designs are almost always terrible, unflattering and sub-par in the material. It would be one thing if Emma really went all Fifty Shades and did a leather dominatrix-inspired outfit. But this just looks like a repurposed trash bag. It doesn't fit her properly, and it's just the wrong vibe. The shoes are Lanvin too – this is the same head-to-toe look that came down the runway. Hate it.
Andrew and Jamie look good though. Both men know how to wear the hell out of a suit, in different ways.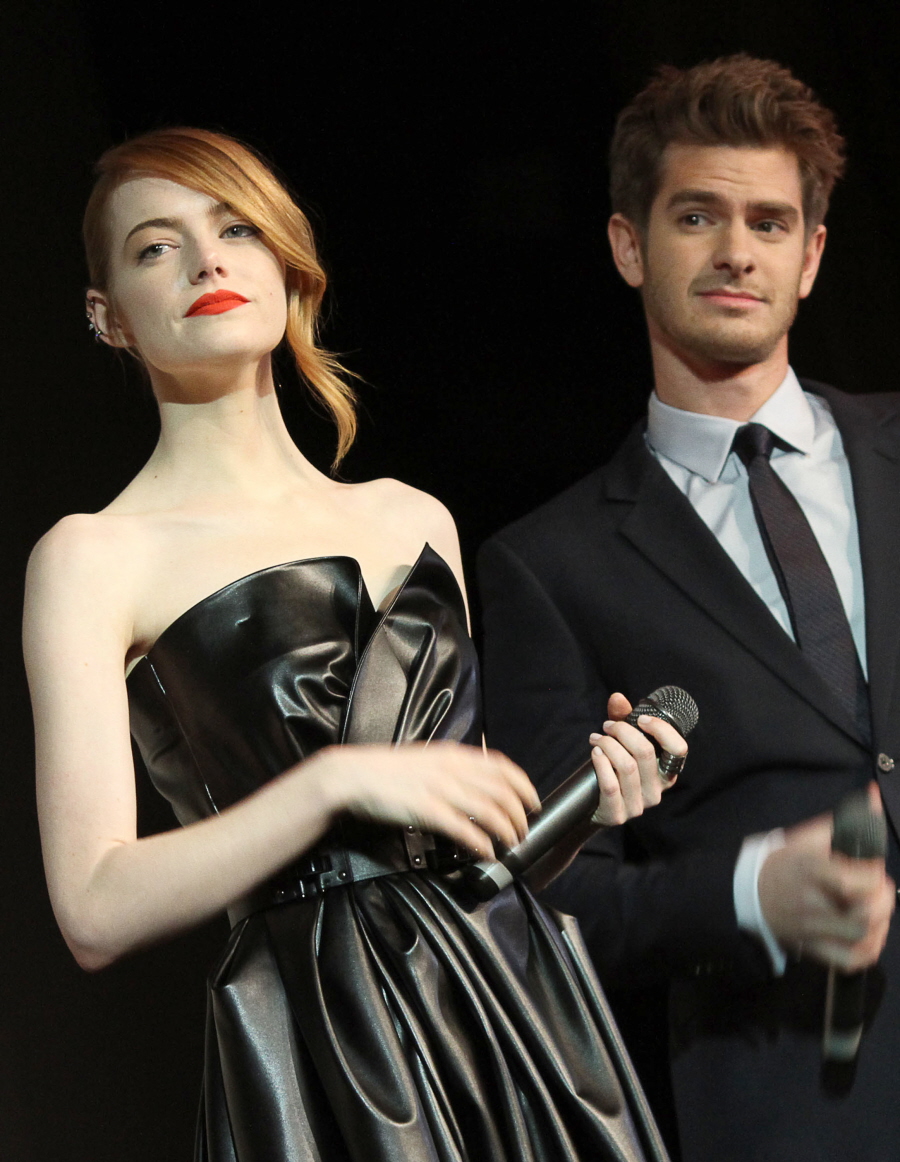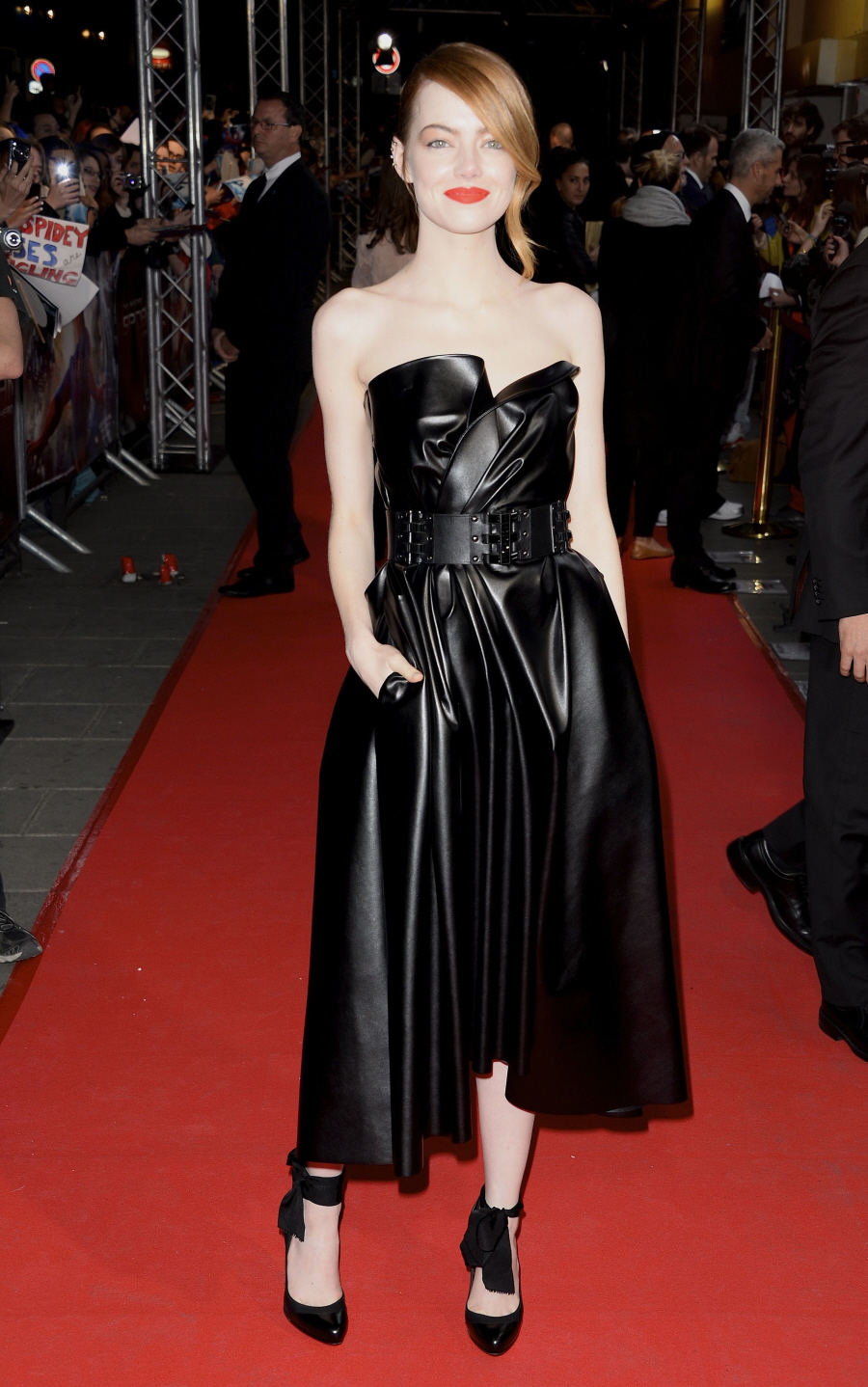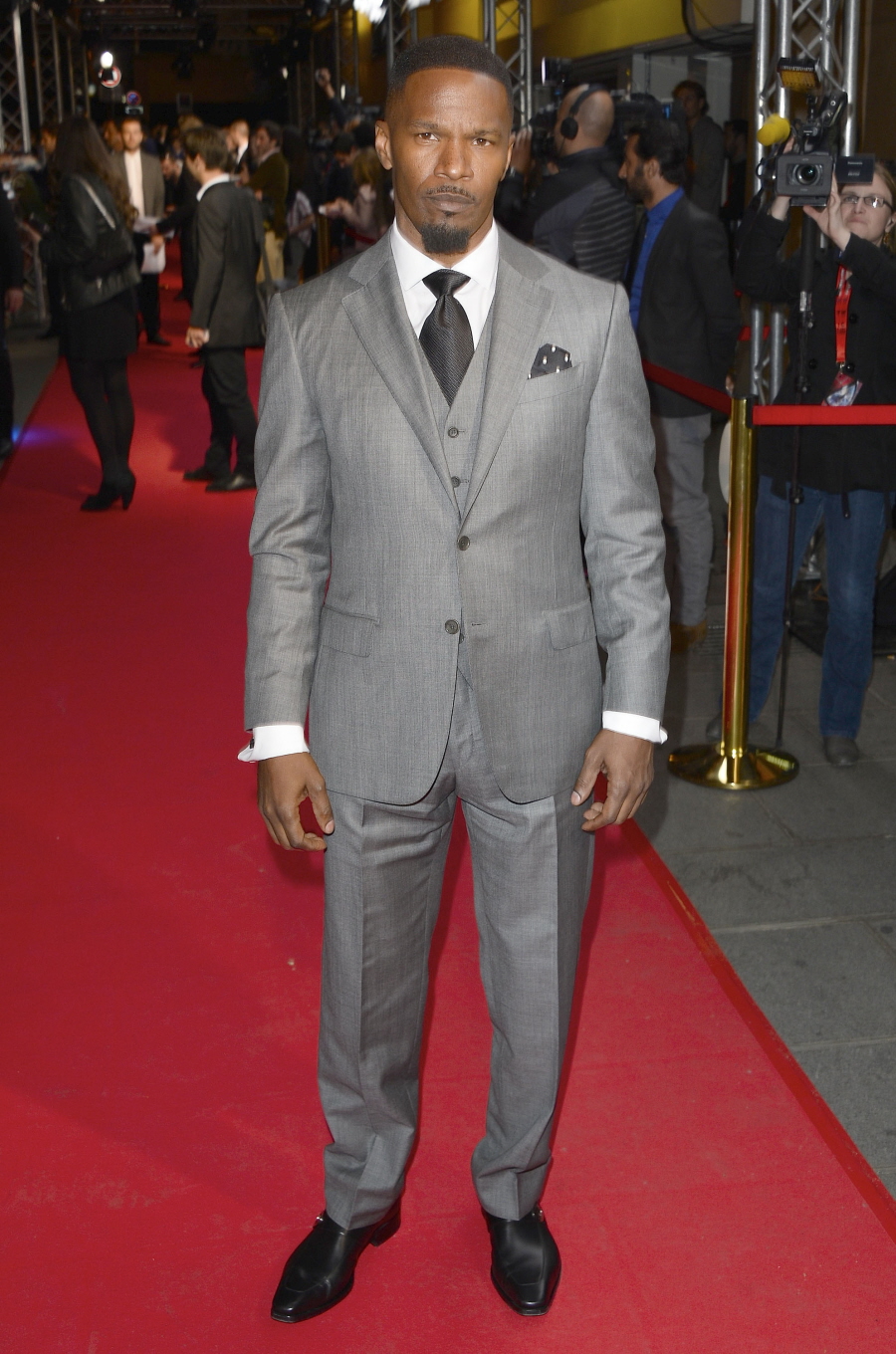 Photos courtesy of Fame/Flynet.