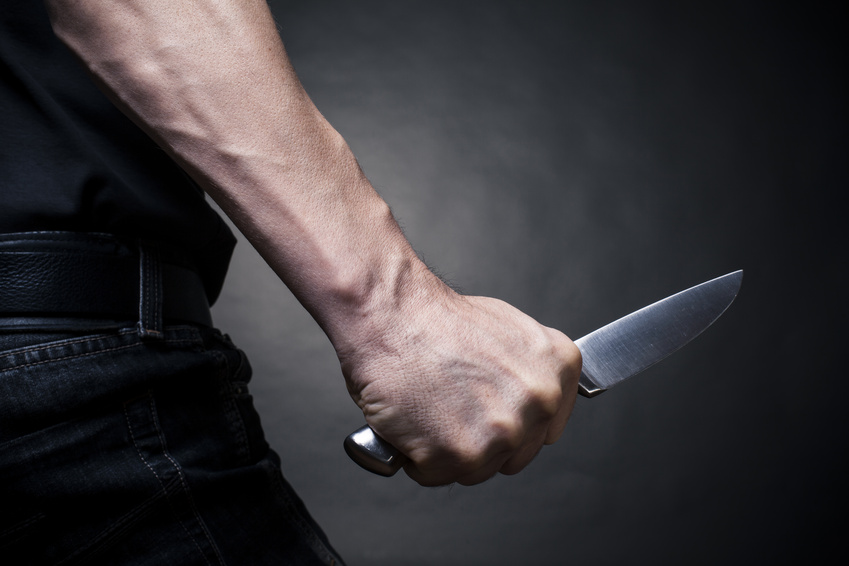 I read Dark Places by Gillian Flynn AFTER I read Flynn's Gone Girl. I couldn't help but compare the two books side-by-side, although Flynn wrote Dark Places three years before Gone Girl. For my money, Gone Girl is the more compelling story and the way she told that story was a great mindf—k. As for Dark Places, you can tell that she's trying to screw with your mind, and while there are parts which are creepy as hell, it just didn't have the overall creepiness and OMG-ness of Gone Girl.
Dark Places plays fast and loose with the narration, but the bulk of the book is narrated by Libby Day, the only survivor of a horrific attack that took her mother's life and the lives of Libby's two sisters. Libby's brother Ben went on trial for the murders and he is sitting in jail as present-day Libby (who is in her 20s) narrates the story. The days leading up to the murders are told in flashbacks by 1980s Ben (then a teenager) and Patty Day, the family matriarch.
Once the flashbacks finally came up to the Zero Hour of the night of the murder, I have to admit that I was pretty let down by what actually happened in the Day house and who really committed the crimes. But… I sort of enjoyed the exquisite creepiness of present-day Libby playing half-assed detective and getting in over her head in short order. She was sort of like a really sleazy, grown-up Nancy Drew who spends a lot of time interviewing strippers and hanging out with murder groupies. Libby managed to be clever and resilient, but not necessarily likeable.
Would I recommend this book? Well, Bedhead recommended it to me because I enjoyed Gone Girl so much, but I have to admit that Flynn's writing style is an acquired taste. Gone Girl is just a stronger book overall but Dark Places is good if you're interesting in seeing how Flynn developed her voice and how she develops her stories. By the last quarter of Dark Places, the narration jumps were tedious though. So, I would sort of recommend it, but only if you enjoyed Gone Girl and creepy books like that.
Bedhead's take: Gillian Flynn never disappoints me. She paints a vivid scenery of characters, and you can taste the grit inside each scene. Dark Places' Libby Day was my least favorite of Flynn's female protagonists (Amazing Amy from Gone Girl was a terrible person, but she had spunk and drive). Flynn still created a compelling set of neuroses for her hero to dig through in this book. Libby lives in her own bubble for many years until a need for cash drives her into the arms of a group seeking answers. She's a complex yet selfish character and would be profoundly unlikeable if we didn't know what she'd been through as a child. The fact that we root for Libby in spite of her selfishness is to Flynn's credit.
The book's twist on how the murders happened was both frightening yet utterly realistic. The notion that a mother would feel desperate enough to subject her own family to such a fate was terrifying. Also haunting? Ben's acquiescence in keeping Diondra and her daughter's existence a secret. Gillian Flynn is a master at weaving a story that keeps people guessing until the very end. I enjoyed Dark Places so much even though it was a heart-shattering book. This was like a Darren Aaronofsky movie for me: I appreciate the artistry and craftsmanship, but I'd never be able to read it again.
Celebitchy's Take: I don't normally read crime novels so this could be part of the reason I found the book lacking overall. While the plot was interesting and kept me reading on, I didn't care about the characters and found them unlikeable, with the exception of Libby's mom, Patty. Even the children were bratty. I had little sympathy for the lead character, Libby, and wouldn't have minded if she was killed.
Flynn is a deft writer who who weaves a story that keeps you hanging and reading on, but I found the conclusion improbable and not worth the payoff. What's more is that the mother, who was my favorite character up until the end, made a reckless decision that would have truly devastated her children, even if her plan would have gone off without a hitch. Somehow Flynn managed to ruin the good will I had for that single character. Again, I'm not a fan of crime books (with the exception of Grisham) and I steer clear of CSI and Law and Order type shows. If you enjoy that genre, you may like this story.
Our next book club selection is The Diana Chronicles by Tina Brown. It's several years old, but it's a great take on Princess Diana's life and how she fought the royal family. We'll discuss the book on May 18th!
Photo credit: BortN66/Fotolia.com