There were some decent presenters at last night's MTV Movie Awards, including Amanda Seyfried who was rocking a purplish rainbow sequin Saint Laurent jacket and mini skirt. Amanda presented Best Comedic Performance, along with Seth McFarlane (you can see the video of that award on MTV.) She reminded me of Matt Damon's Golden Globe presentation in that she forgot her contact lenses and struggled to read the teleprompter. Seyfried didn't sweat it at all and McFarlane riffed that "so far this is going just like the Oscars," which made me wonder if the awkwardness was pre-planned.
Seyfried looked amazing in that outfit, which showed off her incredible legs but wasn't too revealing overall. Whenever I see Seyfried I wonder whether all that hair is real. It's real, isn't it? She doesn't have that kind of choppy, two-tier look of extensions, but maybe she just has the best extensions ever. I thought her makeup was excellent too.
In contrast here's The Vampire Diaries' Kat Graham in a bizarre cacophonous (that word works, right?) bathrobe-type dress with a low waist. I don't know who made this patchwork creation, but they probably don't want credit. This would be a pregnancy speculation dress on any other celebrity, but Kat has a well worn category over at Go Fug Yourself.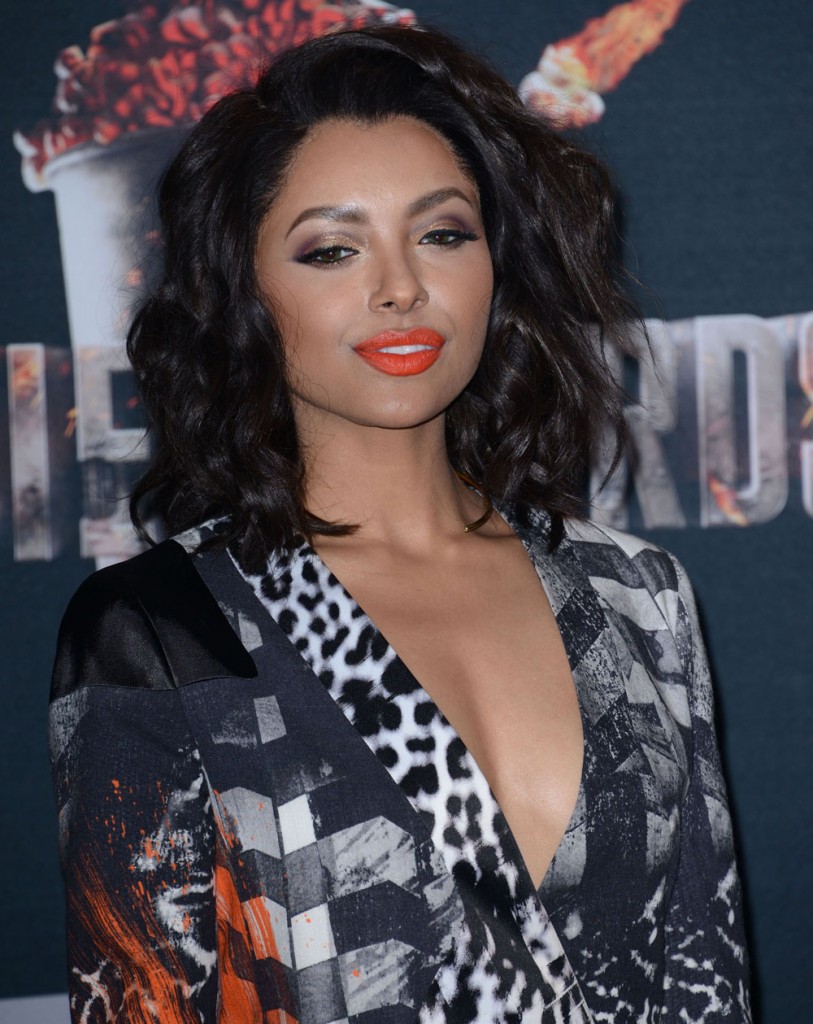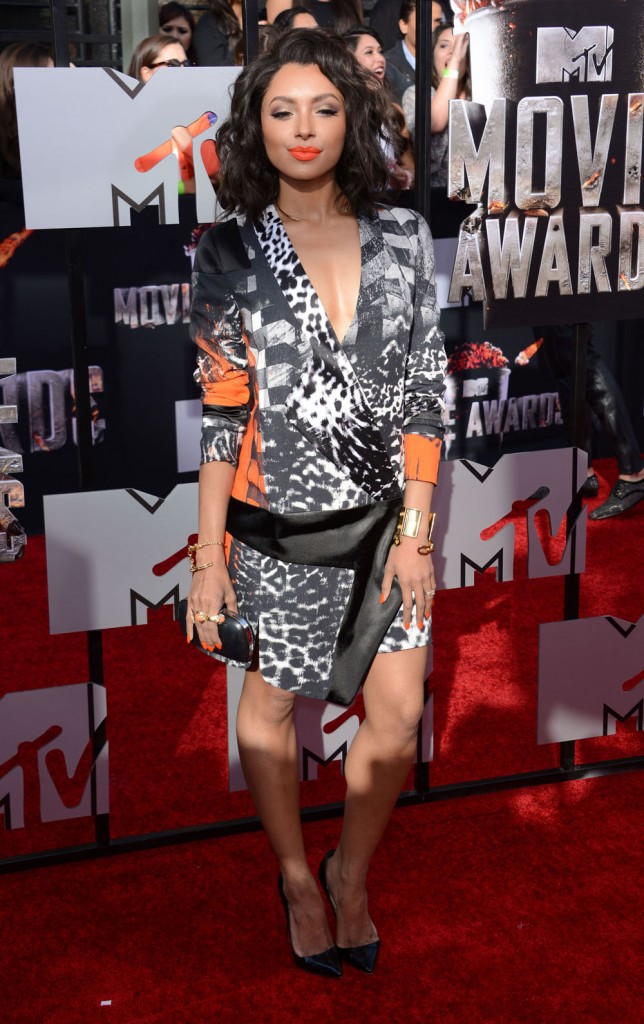 I didn't want to make Kat the headliner for this story although I can't resist including more photos of her from another event yesterday, a benefit for Stuart House. What the hell is this outfit? It's like she's in a broadway version of Clockwork Orange.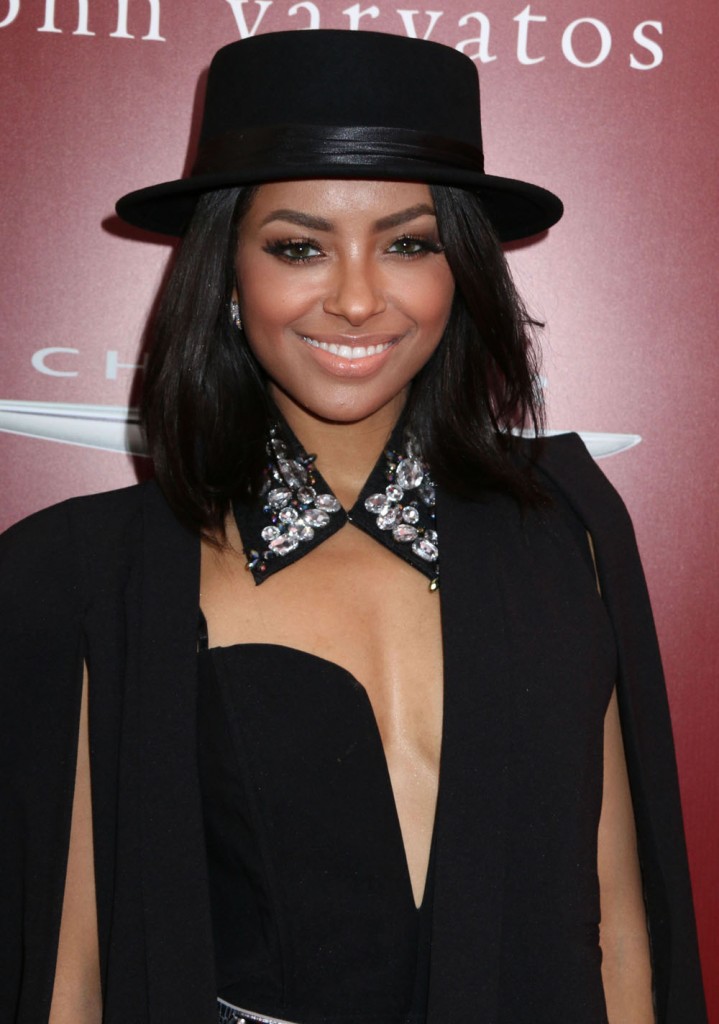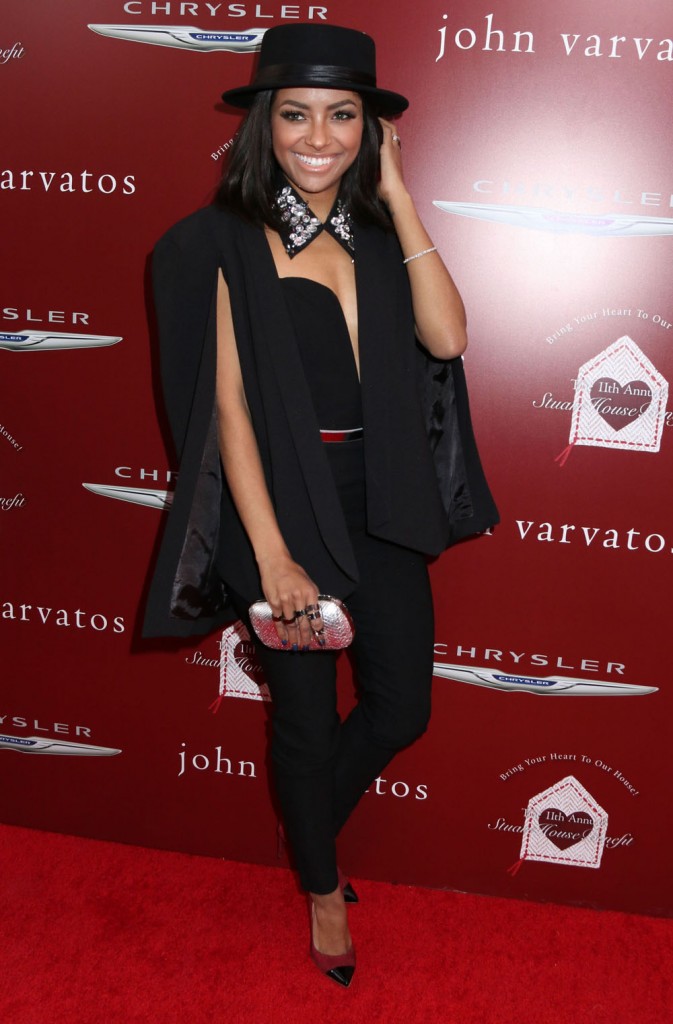 Victoria Justice wore a weird pink tiny Atelier Versace gown. This dress is actually supposed to have a gauzy skirt to it. That wouldn't have made it less fug though. Look at those awful satin silver peep-toe heels.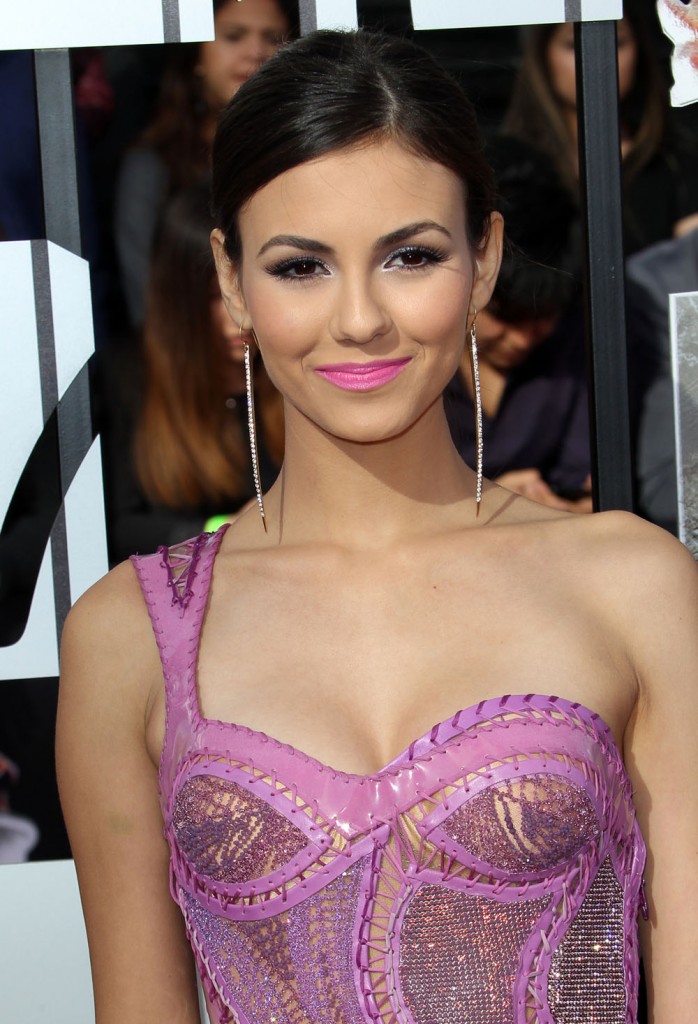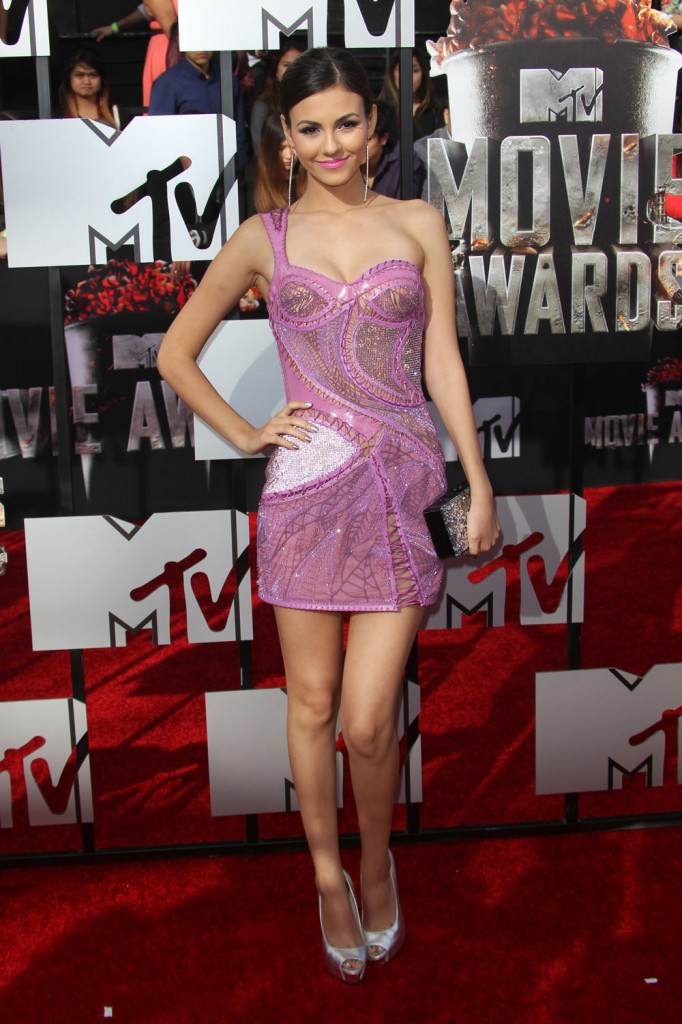 Bella Thorne from the Disney Channel (that just goes to show you that there weren't that many big names there) was in Versace. She's just 16 years old, so she sort-of gets a pass for age. I wore some hideous things in my teens. This is a powder blue draped faux wrap dress with a sequin tube top featuring an abstract rose, though. It's really bad. Something nice: I like her styling although I think she has too-long extensions. These don't look natural like Seyfried's.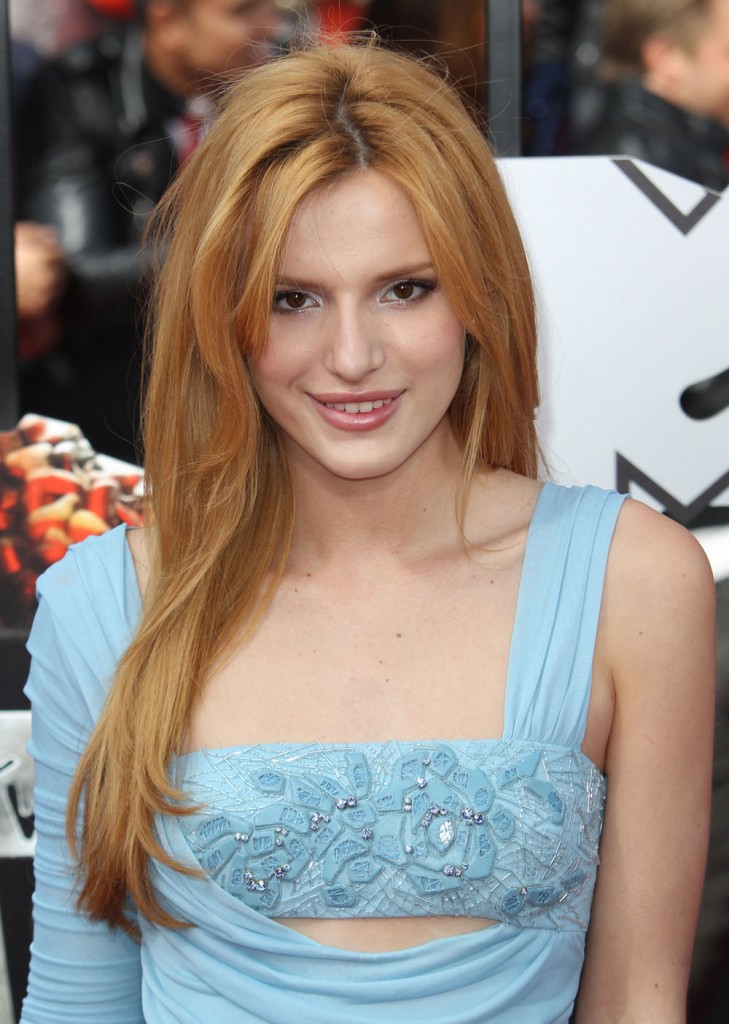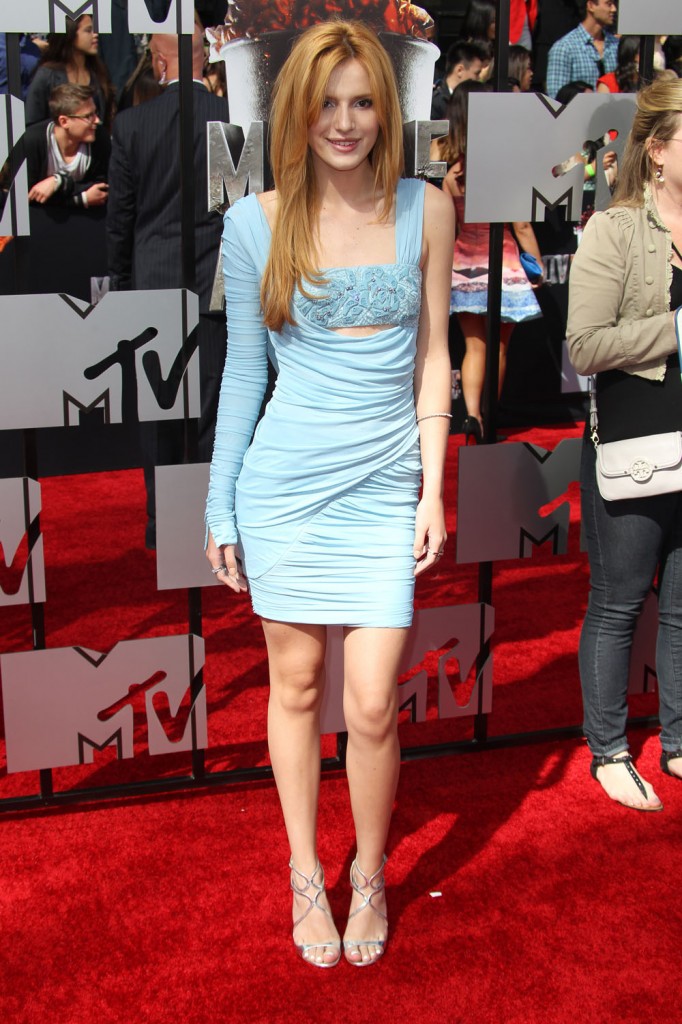 photo credit: WENN.com and FameFlynet