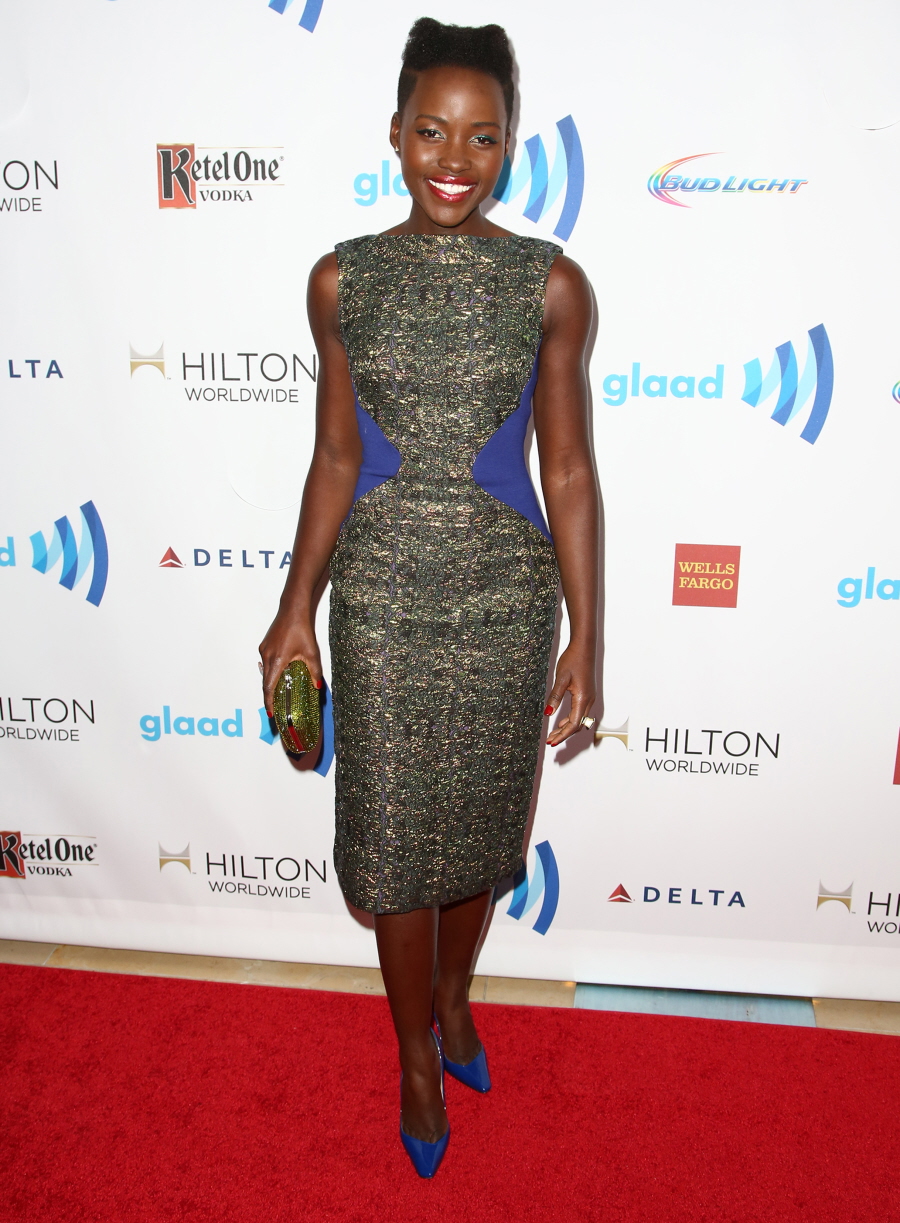 Here are some photos from this weekend's GLAAD Awards. Let's start with Lupita Nyong'o, shall we? Lupita wore this Antonio Berardi Pre-Fall 2014 cocktail dress and I totally hate this look. Lupita's Fashion Darling status has sort of subsided a bit since the Oscars, right? I mean, she has barely walked any red carpets, so I feel bad about saying it, but this is the second outfit in a week that I have not been crazy about (the first was that Giambattista Valli dress with the puffy skirt). I don't think much of Berardi's designs for the most part – they're never horrible, but they're rarely noteworthy. This is another snoozefest and a lost opportunity for Lupita to look stunning.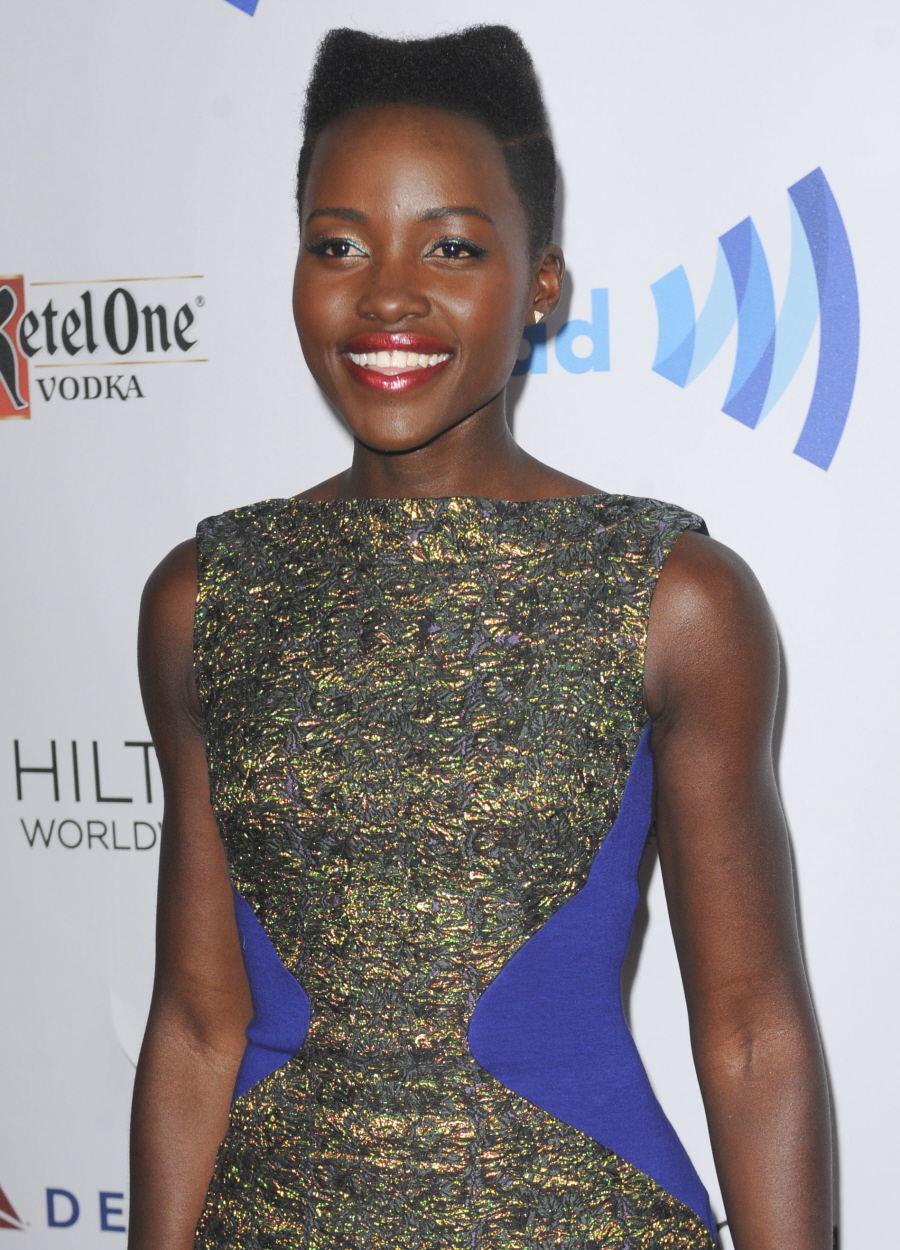 Michael Fassbender's new girlfriend (I still can't believe it) Naomi Campbell was at the GLAAD Awards too. You would think that Naomi would want to dominate all of the attention, right? Not so much – Naomi was super-jazzed to meet Lupita, and Naomi even Instagram'd this photo: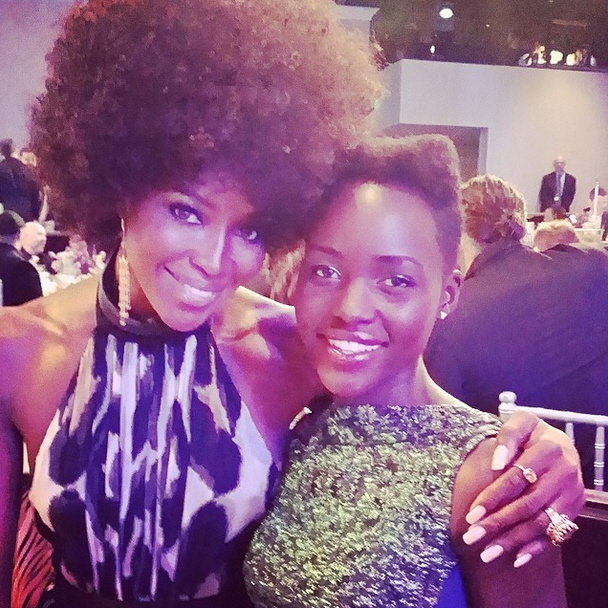 As for Naomi's look… I don't have the designer ID. I love a well-executed animal print, and I do rather like this dress. The afro wig? It's okay. Naomi has been wearing it a lot lately. It's her new "thing."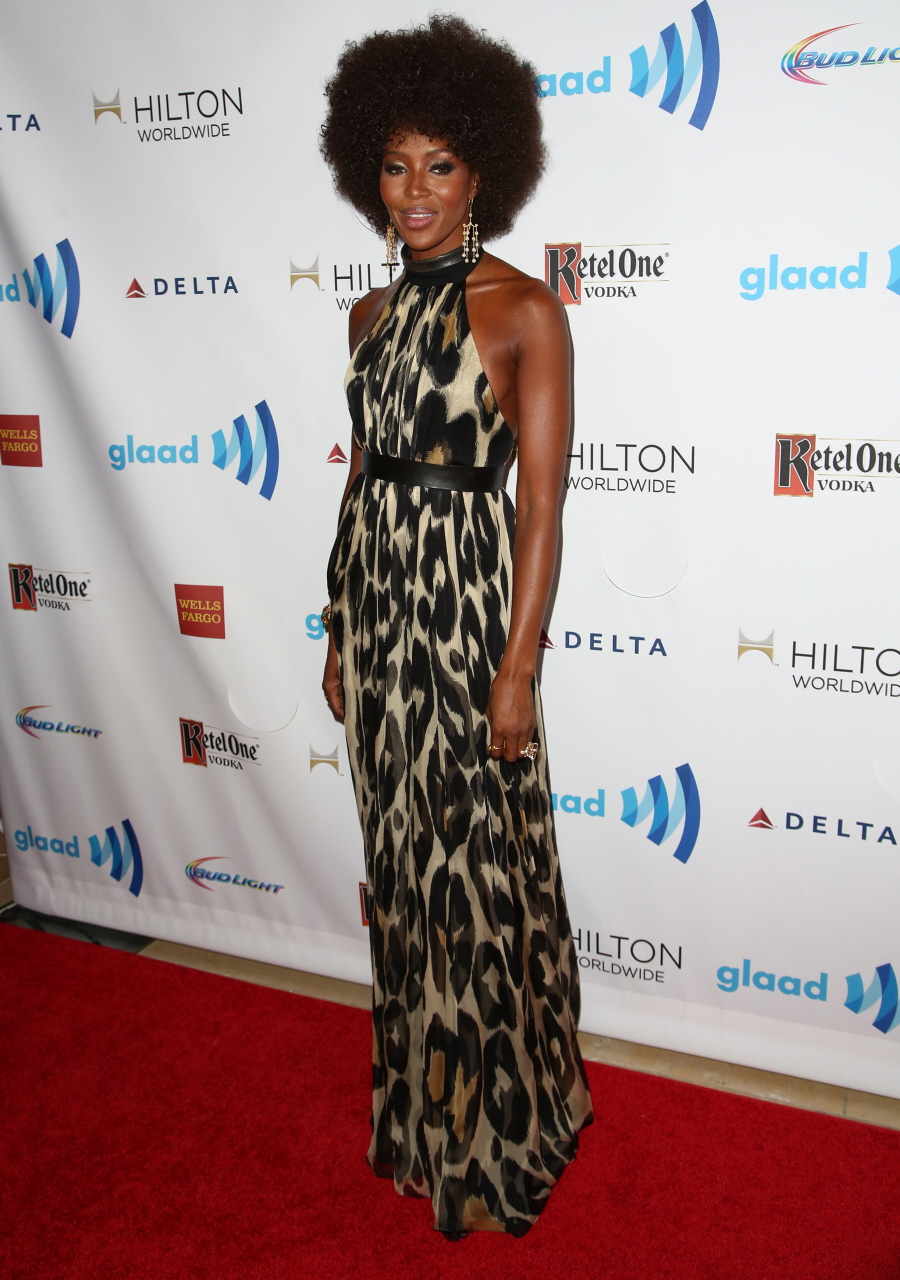 And the lady of the hour was Jennifer Lopez, who was honored with the Vanguard Award for her years of being a gay icon, and for her years of activism on behalf of the LGBT community. During her speech, Jenny talked about her "cool aunt" who was gay and lived in Manhattan – you can read some quotes here. Jennifer's dress is Zuhair Murad, one of her favorite designers. I think the dress was a blah choice, but whatever. Casper Smart was there too, and he sat with Jennifer… but she didn't let him walk the red carpet with her. Which is always funny.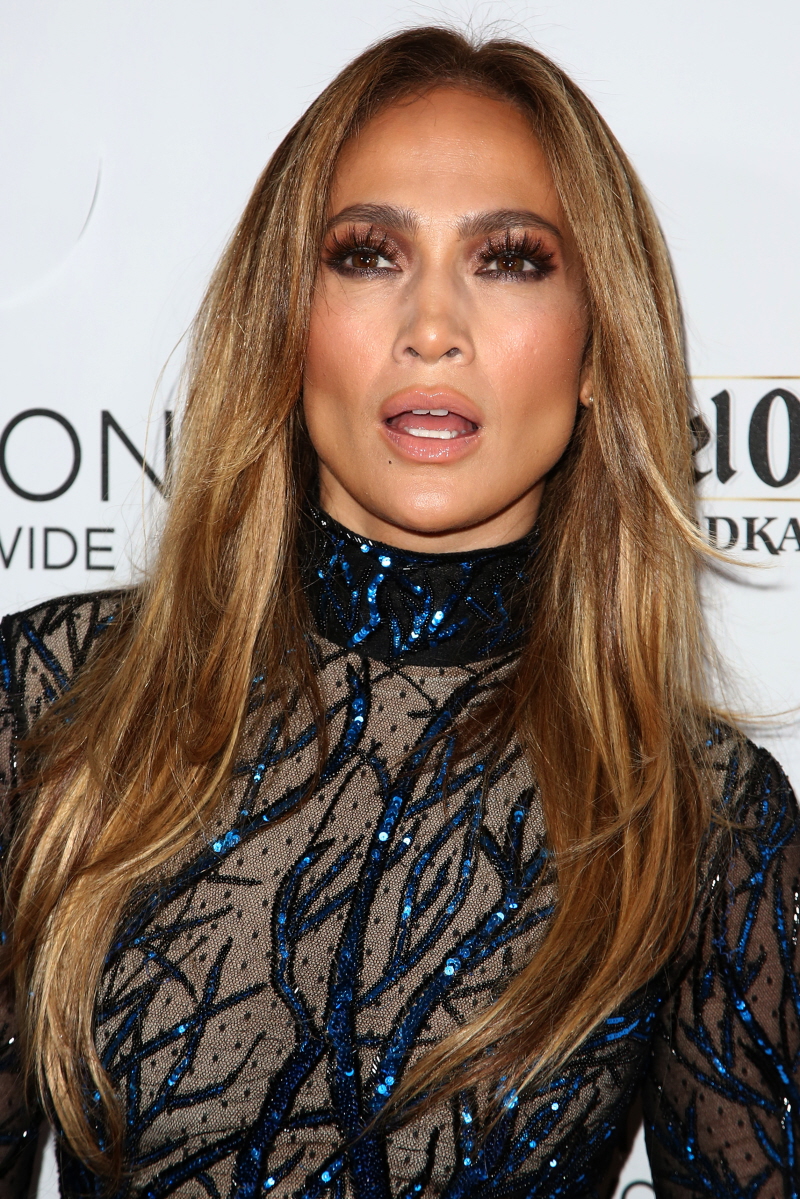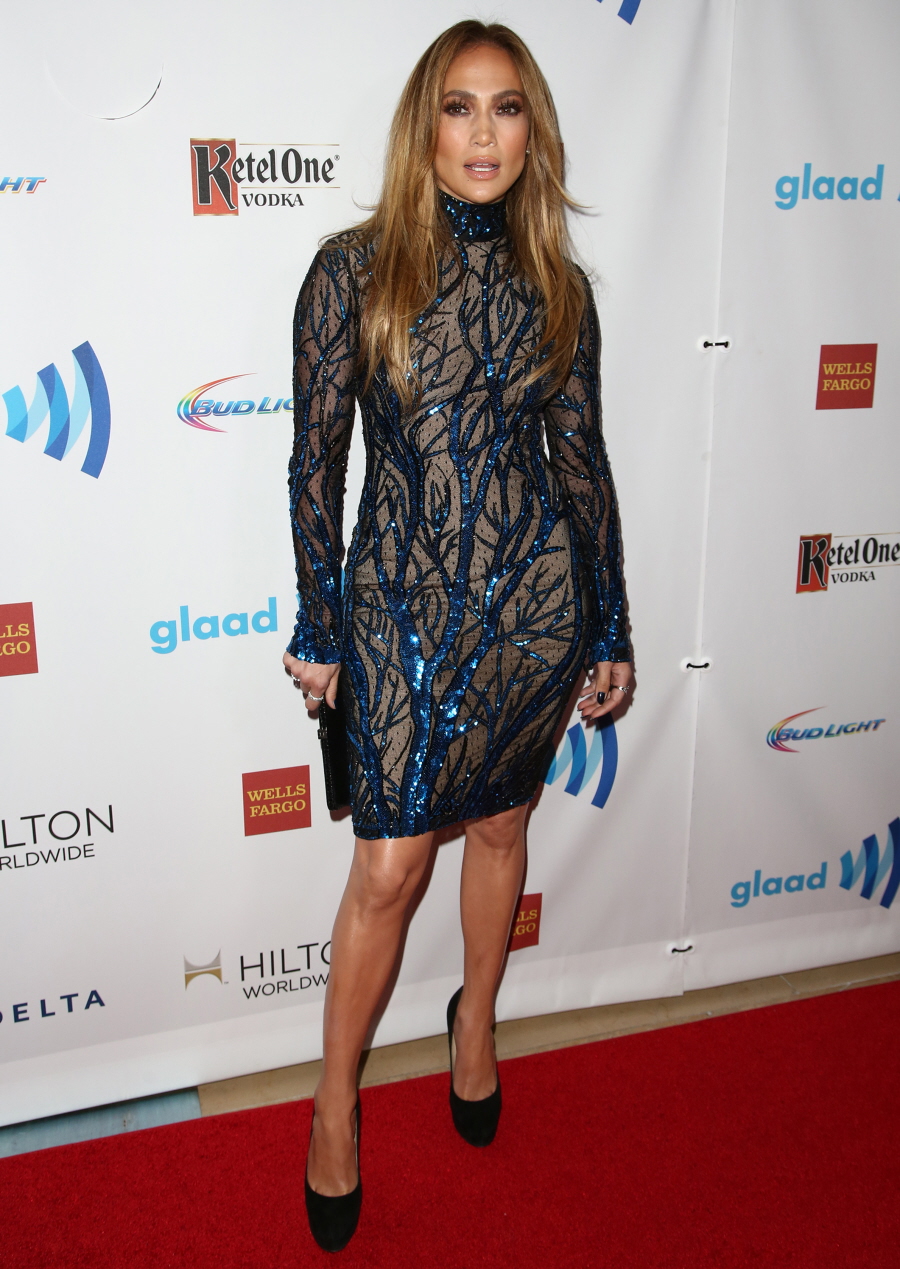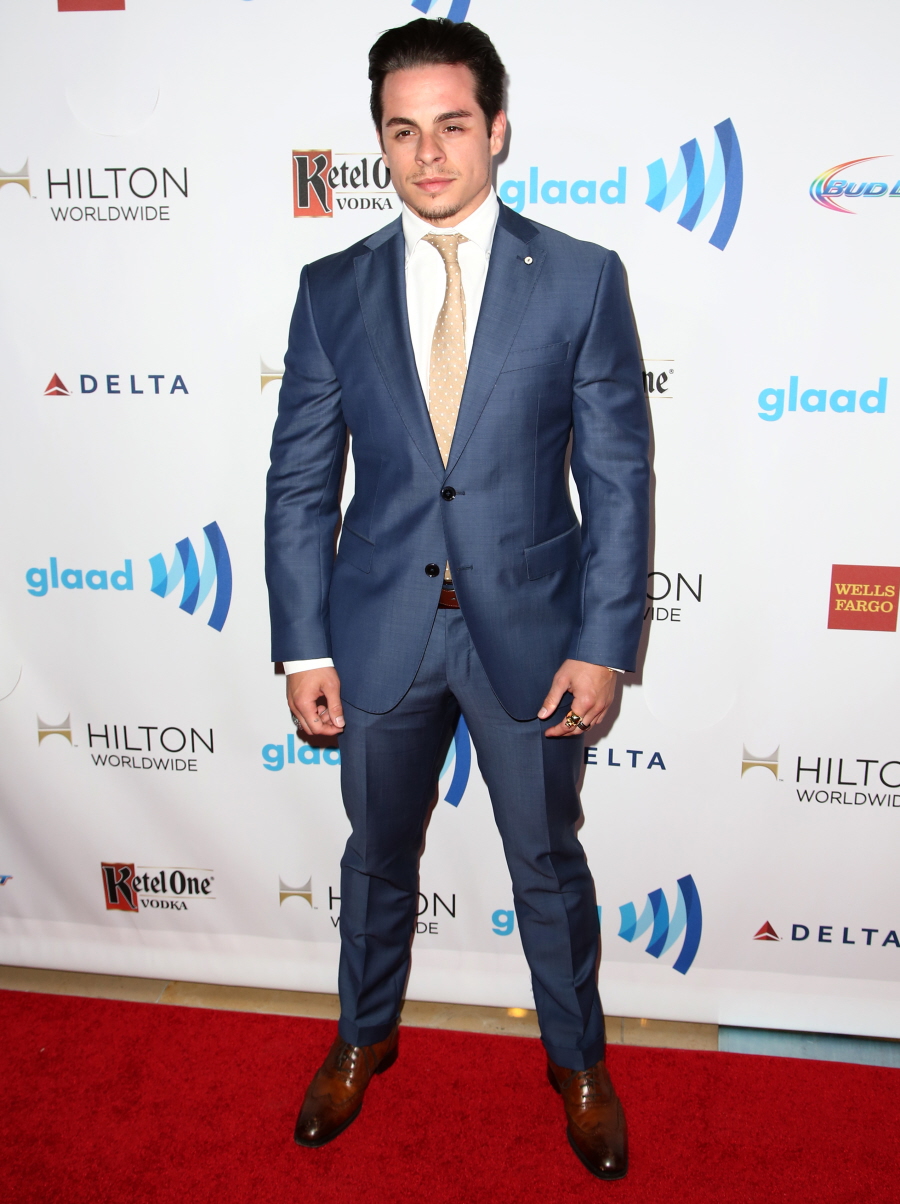 Photos courtesy of WENN, Naomi's IG.