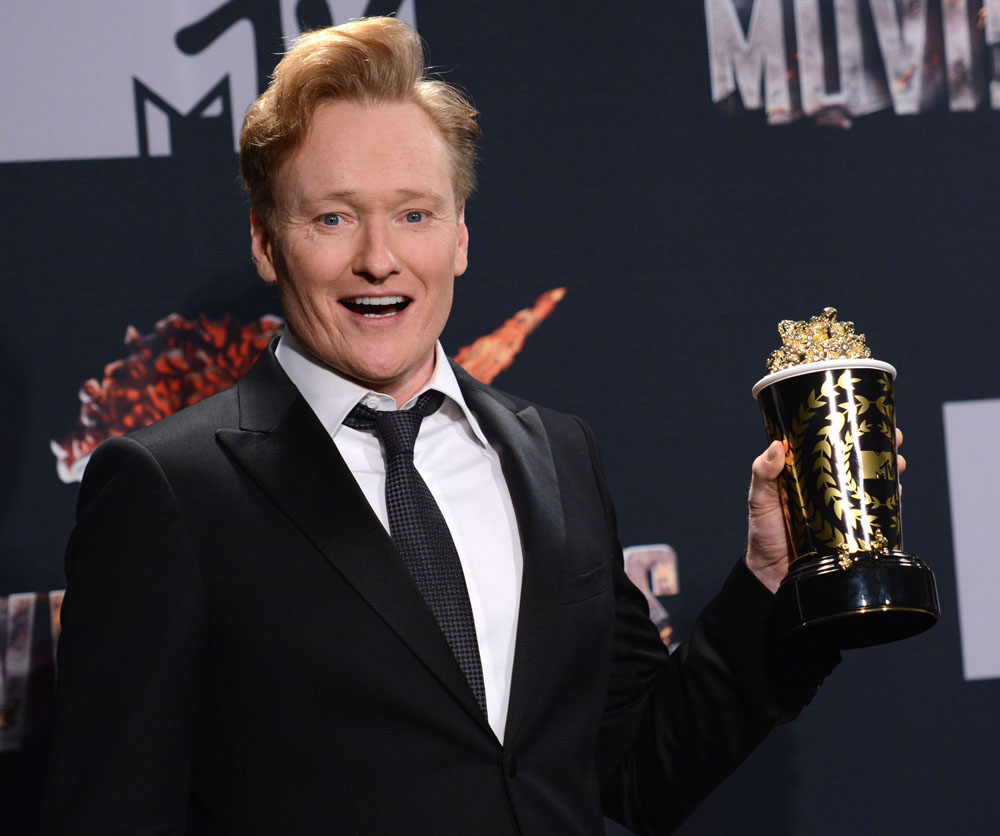 I didn't stay up for all of last night's MTV Movie Awards, but I watched them this morning and they get points for trying. They kept the show light, fun and interesting enough for the perpetually distracted young 'uns. Still there was something very ADD and disconnected about the whole thing, like a party host who tries to make up for the fact that the guests aren't mingling by cranking up the music. Props to MTV for keeping the whole ceremony at just 2 hours, including commercials. A full list of winners is here, and you can see the full show on MTV's site.
Host Conan O'Brien yelled and clowned through his presenting duties, but he had some funny moments, like in his opening bit when he sang a song with Adam Devine about how he wasn't going to do a song. There was a gospel choir and a giant flaming popcorn award, but it didn't feel like overreaching. When O'Brien donned a muscle shirt and came out on stage ahead of the best shirtless award, that was just goofy. When winner Zac Efron had his snap-button shirt ripped off by Rita Ora, he looked almost as fake with his airbrushed abs.
The opening video involved Conan trying to top the record for most celebrity cameos in an MTV opening. He joked that "kids don't laugh anymore, they see celebrities and go 'woo'" We then saw him surprise disgruntled celebrities in their natural element, including Anna Faris and Adam Sandler in the bathroom (not together), Ashton Kutcher and Jason Bateman in their cars and Jessica Alba at a photo shoot. Here's that video:

Jared Leto picked up the award for Best Onscreen Transformation for his role as Rayon in Dallas Buyer's Club. There was an "are they are aren't they" moment when he hugged Lupita a little too long and fawned over her, but I got the impression it was wishful thinking on his part. Leto's speech was a bit disjointed and like he was searching for words. Maybe he's just burnt out from the entire awards season but at least he's game. Leto donned a Hawaiian shirt and a big hat later for his presentation of Best Villain, which went to Mila Kunis. He asked for a ride to Coachella and some company.
Jonah Hill picked up Best Comedic Performance, for Wolf of Wall Street, and as Kaiser tweeted he finally won something! He seemed genuinely grateful and surprised, and it was cute how he gushed over Leonardo DiCaprio. Later, Hill presented the Trailblazer award to his 21 Jump Street costar Channing Tatum. He joked that there was nothing trailblazing about "a gorgeous man becoming a movie star."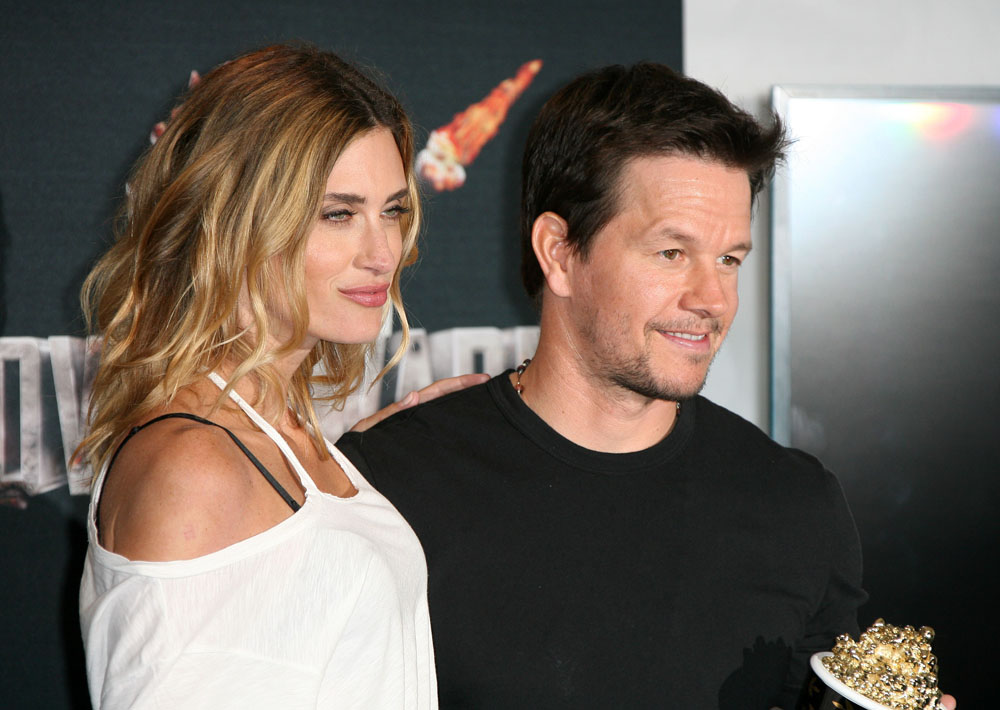 Mark Wahlberg was presented with the Generation Award by three members of his Entourage cast including Adrian Grenier and Kevin Dillon. He proceeded to swear so much that half of his speech was bleeped out, and then at the end he gave a shout out to the fact that it was Palm Sunday (Wahlberg is Catholic) and thanked The Lord. He also mentioned his incarceration, "one-hit rap career" and "underwear modeling career."
Eminem and Rihanna gave an excellent performance of The Monster, I really enjoyed that. Other performances included Ellie Goulding and Zedd doing Beating Heart and Find You from Divergent and Twenty One Pilots doing Car Radio. For some reason all the surrounding people in the audience were wearing white ski masks, I have no idea why.
Here's the Eminem and Rihanna performance: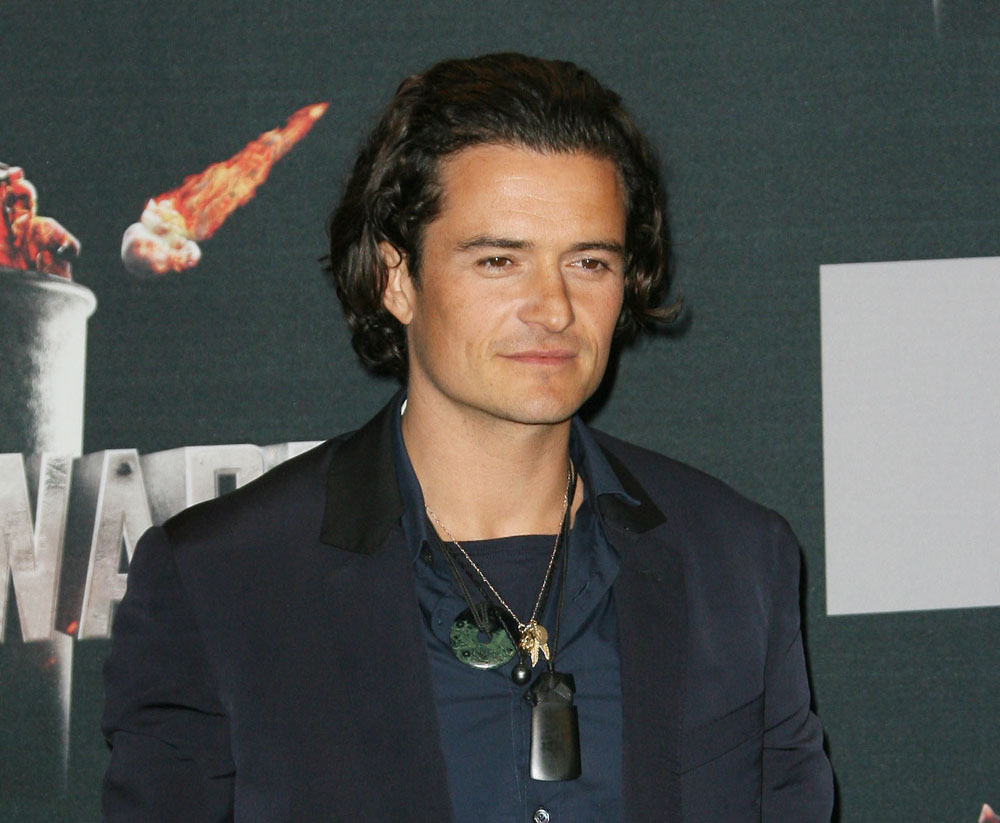 Orlando Bloom was pretty enough as he introduced the Eminem and Rihanna performance, but he made a faux pas later when he accepted the Best Fight Award for Desolation of Smaug. (Evangeline Lilly also won but she wasn't there.) He did give a nice tribute to the cast who played the Orcs, saying "inside each of those gnarly… latex suits was a stunt man and woman who nearly killed themselves every day on set." Later he said "outside of maybe Jennifer Lawrence, who is pretty handy with a bow, and Melissa McCarthy, because you'd have to be stupid to go against her, right, I think Legolas could kick all your asses." Then he challenged Ron Burgundy to a fight. Did he just disrespect Melissa McCarthy's size or was that a tribute to her badassery? Even if he meant it innocently, it was a dumb line and you know he planned it.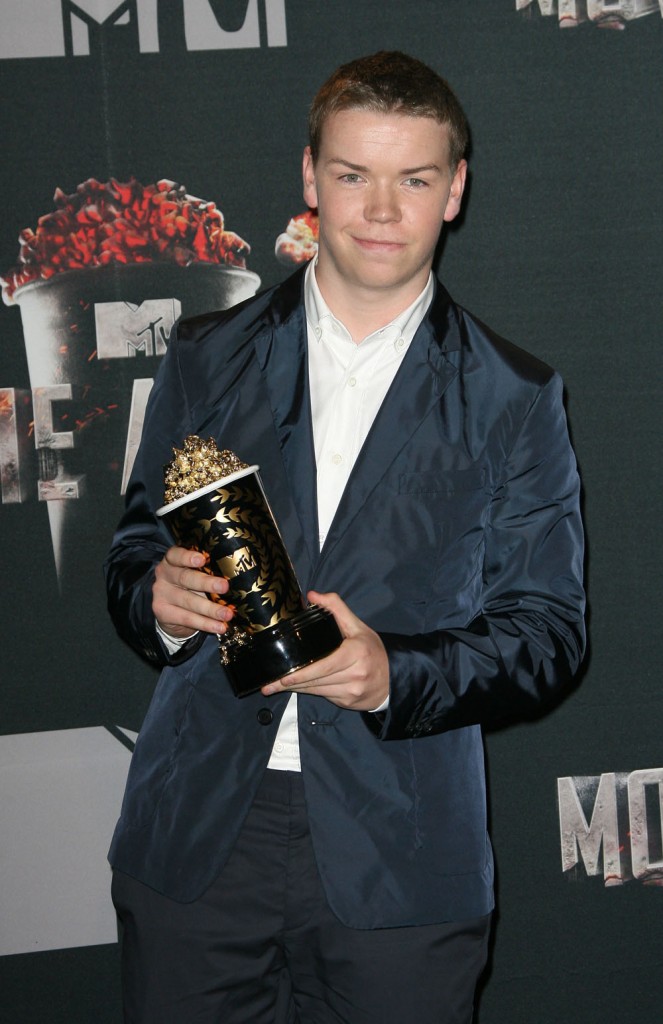 Best Kiss winner Will Poulter gave the best speech, joking that he was dating both Jennifer Aniston and Emma Roberts and then reading off a faux text from Jennifer Aniston in which she scolded him for claiming to date him and called him a "dorky Tintin." He does look like a dorky Tintin but you know Aniston could never come up with that line.

Josh Hutcherson had the honor of having the Best Male Performance award presented by The Other Woman stars. Each woman picked a nominee and talked about how hot he was. Kate Upton was the one who had Hutcherson, purring that "If we lived in a dark future and a controlling government made us fight for our lives and we had to eat poison berries and stuff, I'd be like totally down to do that."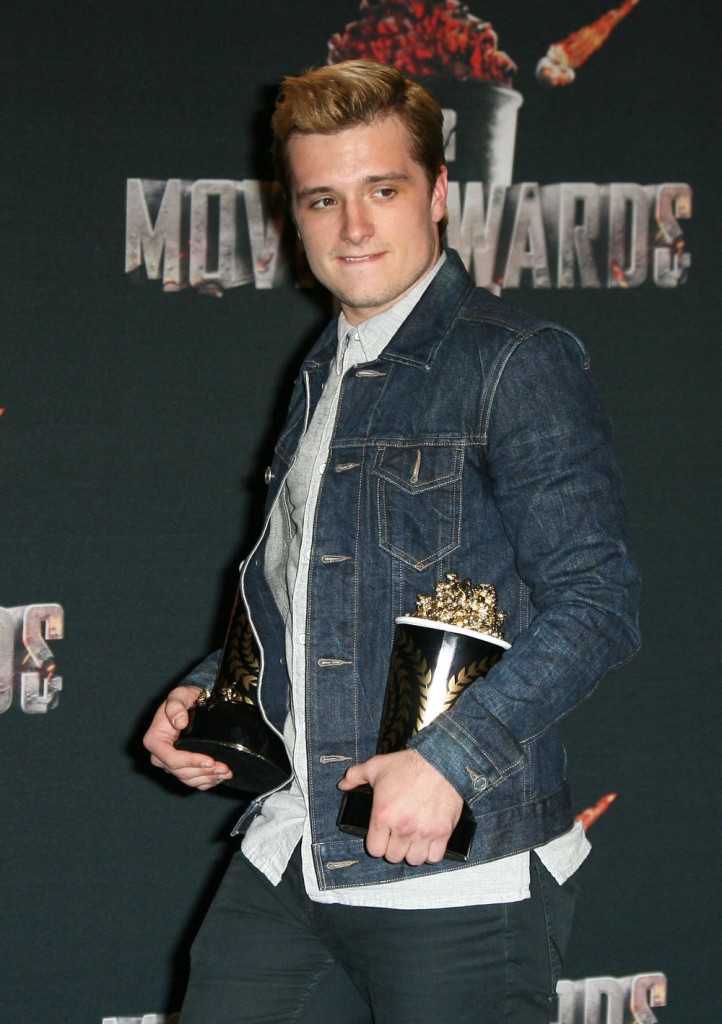 When Hutcherson first went on stage he held the award, almost dropped it, and while facing Kate Upton said "top heavy." I know he was referring to the award but Kate looked uncomfortable. He said "they're all so tall, me and Kate would never work. It'd be hard."
Jordana Brewster did a tribute to the late Paul Walker that was so heartfelt it almost made me cry.
Finally, Johnny Depp presented Movie of The Year. He came out of the smoking giant popcorn thing and said "I want to thank Wiz Khalifa for the transportation." Johnny was well accessorized as usual but there wasn't a scarf in sight. I was disappointed. The Hunger Games: Catching Fire of course took home the honors. Only Peeta and Finnick (Hutcherson and Sam Claftin) were there to accept and I came away wishing Jennifer Lawrence could have come. She would have made us laugh, not just go "woo."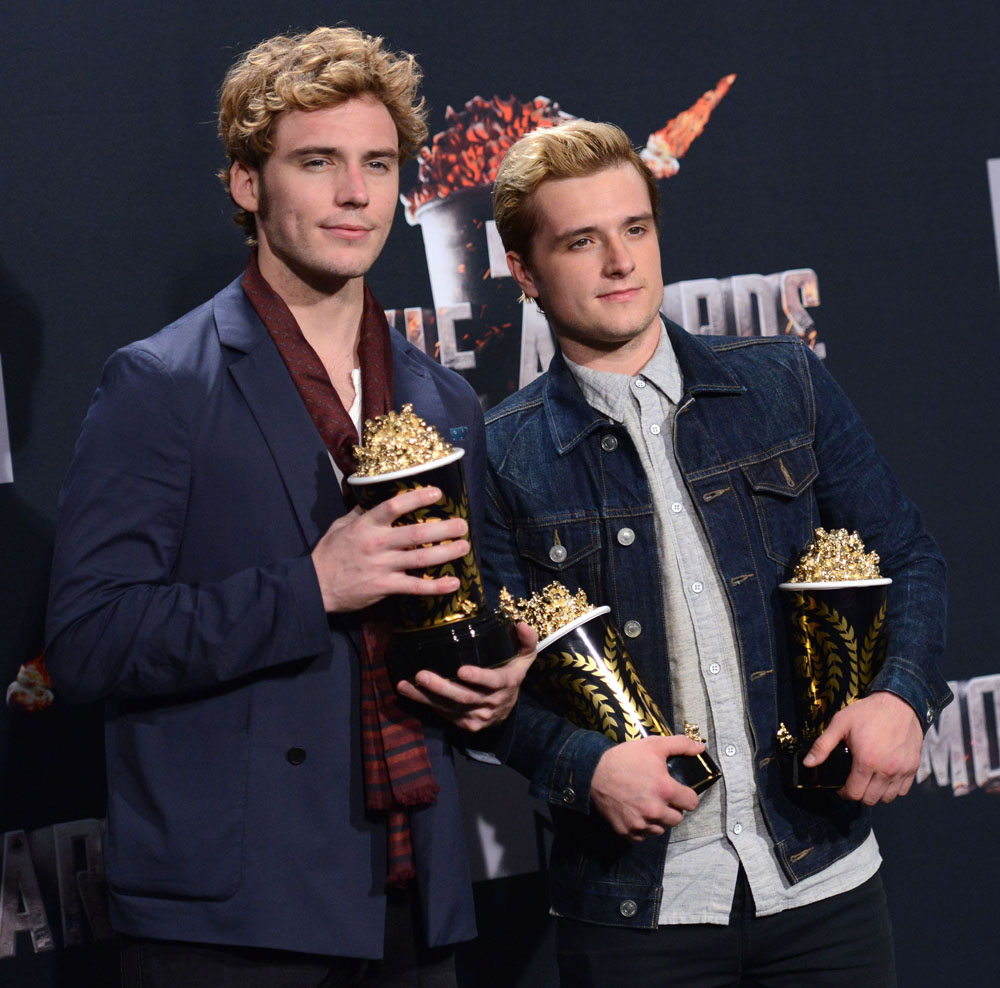 Photo credit: Getty, WENN and FameFlynet