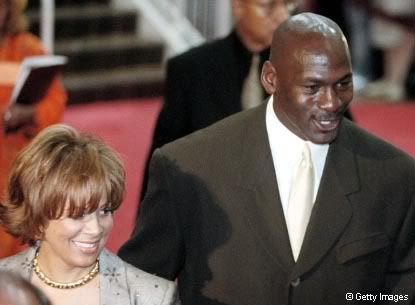 Yahoo! News had a story about the most expensive divorces among celebrities, as per a Forbes article.
I remember a friend complaining when GE head Jack Welch's wife wanted over $100 million. She hosted dinners, stuck around, and supported her husband while he built up his career, so I didn't see a problem with it. It's an obscene amount of money, but it was money that was earned while she was part of the household.
Spouses who took their celebrity partners to the cleaners, in order of magnitude are:
1. Michael Jordan's first wife of 18 years, bank employee Juanita Vanoy. They had three children together. Their settlement is pending, but she is expected to get about $150 million.
2. Neil Diamond's second wife from 1969 – 1996, Marcia Murphey. They had two children together. Murphey took home an estimated $150 million, and crooner Diamond say she was "worth every penny." It was the fourth most expensive divorce in history.
3. Steven Spielberg's first wife of three and a half years, actress Amy Irving. They had one child, a boy, and divorced in 1989 with Irving getting a settlement of $100 million.
4. Harrison Ford's second wife, screenwriter Melissa Mathison (the article lists her as Ford's first wife, but according to Wikipedia she was his second).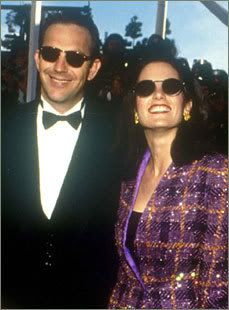 They had two children together and were married from 1983 to 2001. Mathison got about $85 million.
5. Kevin Costner's first wife from 1978-1994, Cindy Silva. They had three children together that are all college-age now. Silva got about $80 million.
And of course there are many more financially painful divorces, including James Cameron's $50 million payout to Linda Hamilton and Michael Douglas' $45 million to his first wife Diandra Douglas. Hearing all these big numbers, you realize that if someone has $100 million and has to give $50 million away it's not like they'll be hurting. What's really painful is when a person can't make ends meet and has alimony payments that cut into that.
I'm reminded of lyrics from the song "Makin' Whoopee" that I've heard several versions of including Frank Sinatra's:
He doesn't make much money
Five thousand dollars per;
Some judge who thinks he's funny
Says, "You pay six to her."

He says, "Now judge, suppose I fail?"
The judge says, "Bud, right into jail.
You'd better keep her
You'll find it cheaper
Than making whoopee."
Thanks to Yahoo! for this story and Hello! Magazine for some of the pictures.