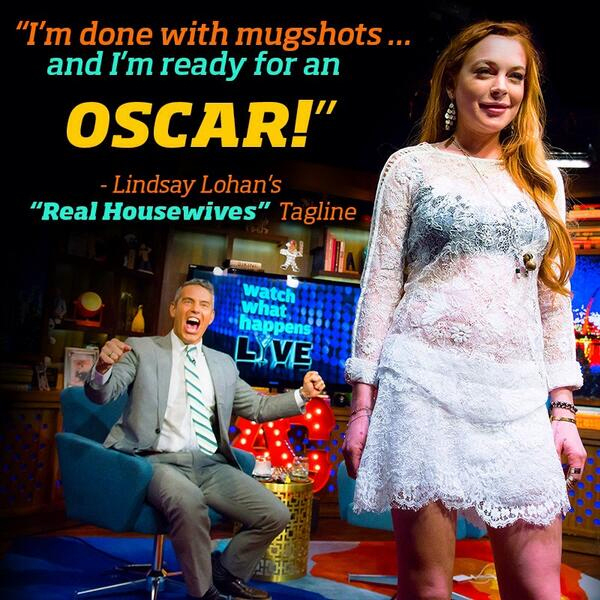 Lindsay Lohan appeared on last night's episode of Bravo's Watch What Happens Live and the crack shenanigans were all over the place. It amazes me how hosts and professionals like Andy Cohen, David Letterman, Jimmy Fallon and Oprah are so NICE to her. I guess there's the idea of "giving her enough rope" but it also feels like Lindsay is always going to be given "second chances" by pretty much everyone. Unfortunately, Bravo has split up the interview into like ten different videos, so if you'd like to try to search through the maze of clips, go here. I'm only including three videos.
Here's LL talking about Coachella and how much fun she had not being fall-down drunk.
This is where LL gets "real" about her sex list, which was published in In Touch Weekly last month. She claims she made the list as part of the program and that someone (Dina) took a photo of the list and sold it to In Touch. So, the list is real. She really slept with all of those people.
In this video, Lindsay actually claims that her mother doesn't drink. It's like Lindsay doesn't know how to NOT crack-lie.
During the interview, LL also claimed she was hanging out with Beyonce and that Beyonce recognized her and came up to her and they talked about "our sisters." I don't believe that. Crack lie. Cohen also asked Lohan about the comments Rosie O'Donnell recently made about LL's OWN show. Rosie said the show was "a tragedy on every level," which is a pretty dead-on assessment. But the Crack-Deflector told Cohen: "I heard about that and it just seems like she's bored. I don't understand whenever actresses talk nasty about other actresses. I find that to be really sad."
The funniest/saddest crack lie/deflection was when Cohen asked about how she had wine in her apartment, a storyline on her OWN series. LL said: "Do you think I'm not smarter than this by now? I had a dinner party the night before and I cooked dinner … and they didn't show this on the show, which is kind of a bummer. I cook a lot on the show. I like to cook at home." LOL, did she really ask "Do you think I'm not smarter than this by now?" No, Lindsay. We KNOW you're not smart enough by now.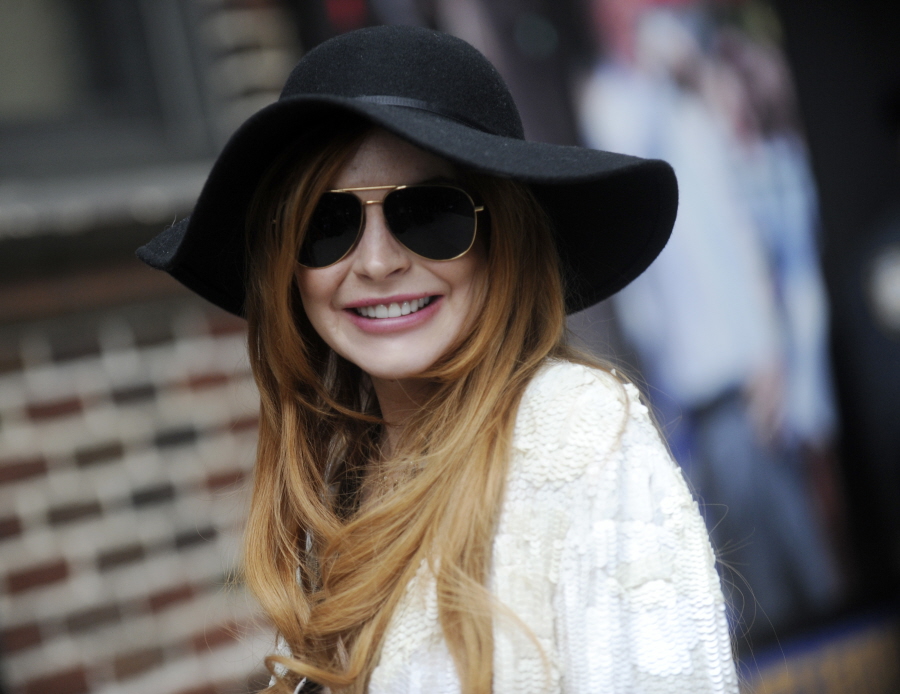 Photos courtesy of Andy Cohen's Twitter, WENN, Fame/Flynet.