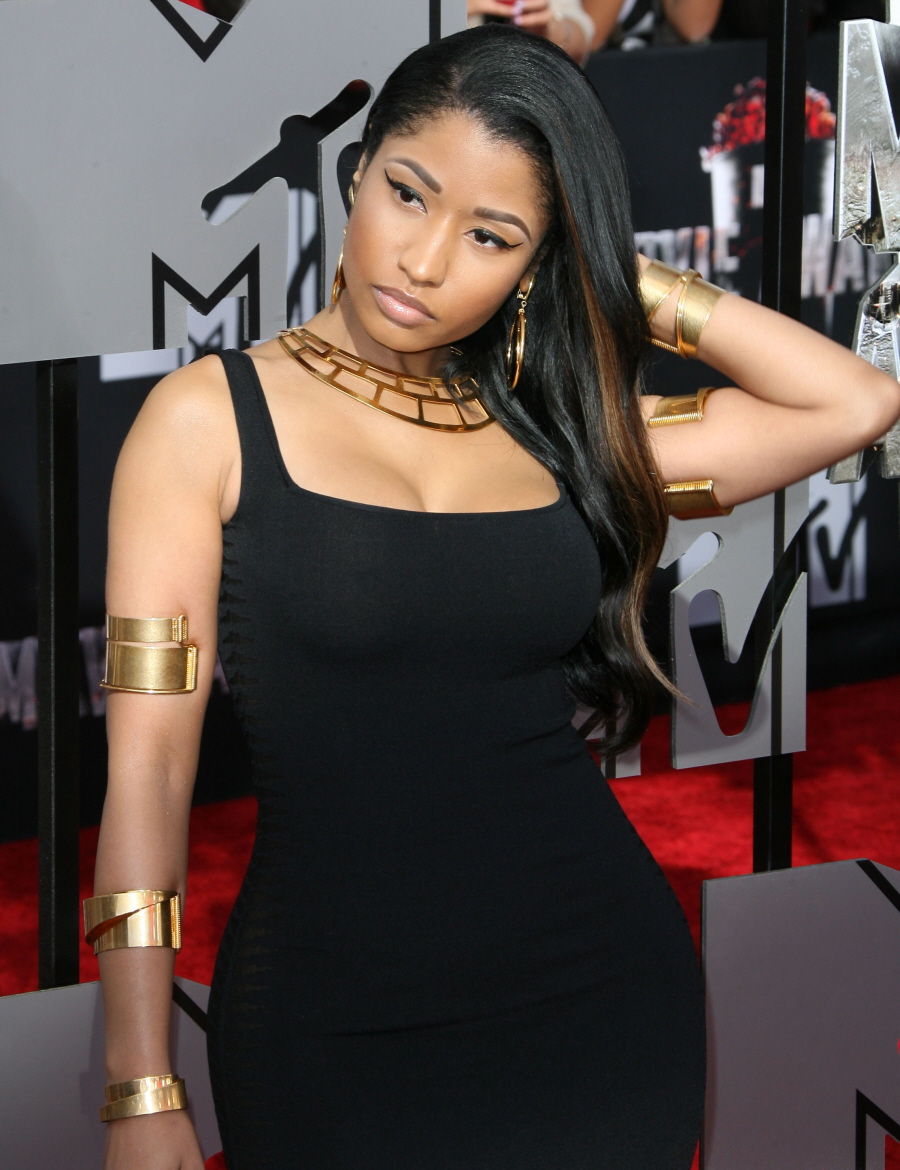 When Nicki Minaj revealed her new, stunning makeunder at the MTV Movie Awards two weekends ago, I breezily wrote something about how she got a great wig. This wasn't a racial comment to me, but merely an assumption on my part considering Nicki Minaj has worn wigs (often really crazy, obvious wigs) throughout her career, for nearly every public appearance. As I've said in the past, it's almost like she was trying to be a cartoon, or a version of Lady Gaga (another woman who loves cheap-looking wiglets), complete with crappy makeup and outrageous costumes. Anyway, as it turns out, Nicki is not wearing a wig these days, at least according to her new hairstylist Oscar James, who spoke to Cosmopolitan about Minaj's transformation. Apparently, Nicki split with her old wig guy, Terrence Davidson, and Tyra Banks gave Oscar James' number to Nicki. This is what Oscar James has to say:
Cosmo: Can you give fans an idea of where Nicki Minaj is headed, style-wise? What have your conversations with her been like?
Oscar James: I started working with her early last year — the reason she reached out to me is because Tyra Banks had given her my number. She wanted a more toned-down look, and I think that's why she reached out to Tyra. So I created that wavy, super-blonde hair with the dark roots — the wig. I created that to take her in a little more natural direction but still bold because she's always been known for a little edge. But now she's wearing her real hair. So I just follow her lead. When she would ask me, "Well, what do you think I should do?" I usually bring things that are a little more stylized because I feel like that's who she is, but, surprising even to me, she's been leaning toward even more natural. She wants to do less. Just less, less, less. And we talked about maybe changing the color a little and she was adventurous at the MTV Movie Awards, where we added a few extensions just to give it a little more pop. I didn't think she would but once I did it, she loved it.

Cosmo: Did she give any reason for wanting to tone down her look?
She just told me that she wanted to tone down a little. Maybe she's trying to reach a broader audience, I don't know. But I'm taken aback even myself because she's so pretty…you can really see her features. I'm just so honored to be part of this journey and I'm so happy that she chose me. She's so beautiful. I didn't know all that was underneath is what I'm trying to say.

Cosmo: Do you prefer the natural or the wigged out look?
For me, I prefer wigs. I can style them. I can put stuff on before I go. And then I can do whatever I want to. I can put more heat. I can put more color. Whereas with natural hair, you have to be a lot more careful and mindful. That's a concern for me with Nicki wearing her natural hair almost everyday: It's a lot of wear and tear on the hair. I'm trying to gradually get her back into wigs, but she's adamant now. She doesn't want it.
James says that they're pulling inspirations from all over, that sometimes they're going for more of a Dita Von Teese vibe, sometimes Sofia Loren, sometimes Marilyn Monroe, sometimes Amy Winehouse. But the gist is that Nicki really wants to move away from her cartoon image with the costumes and wigs and all. She wants to be softer and have a more understated glamour. And yes, it's sort of shocking to see how beautiful she is once you've taken away all the cheap stuff.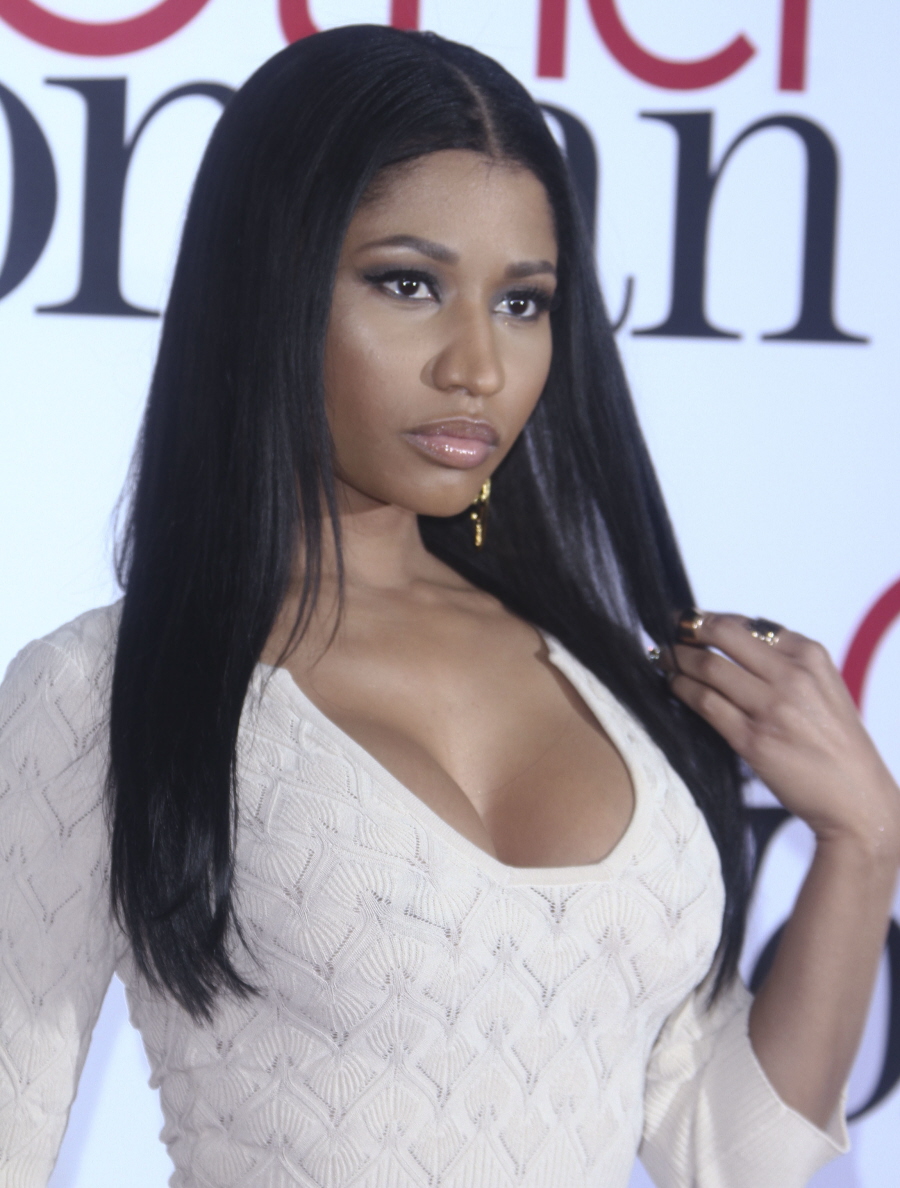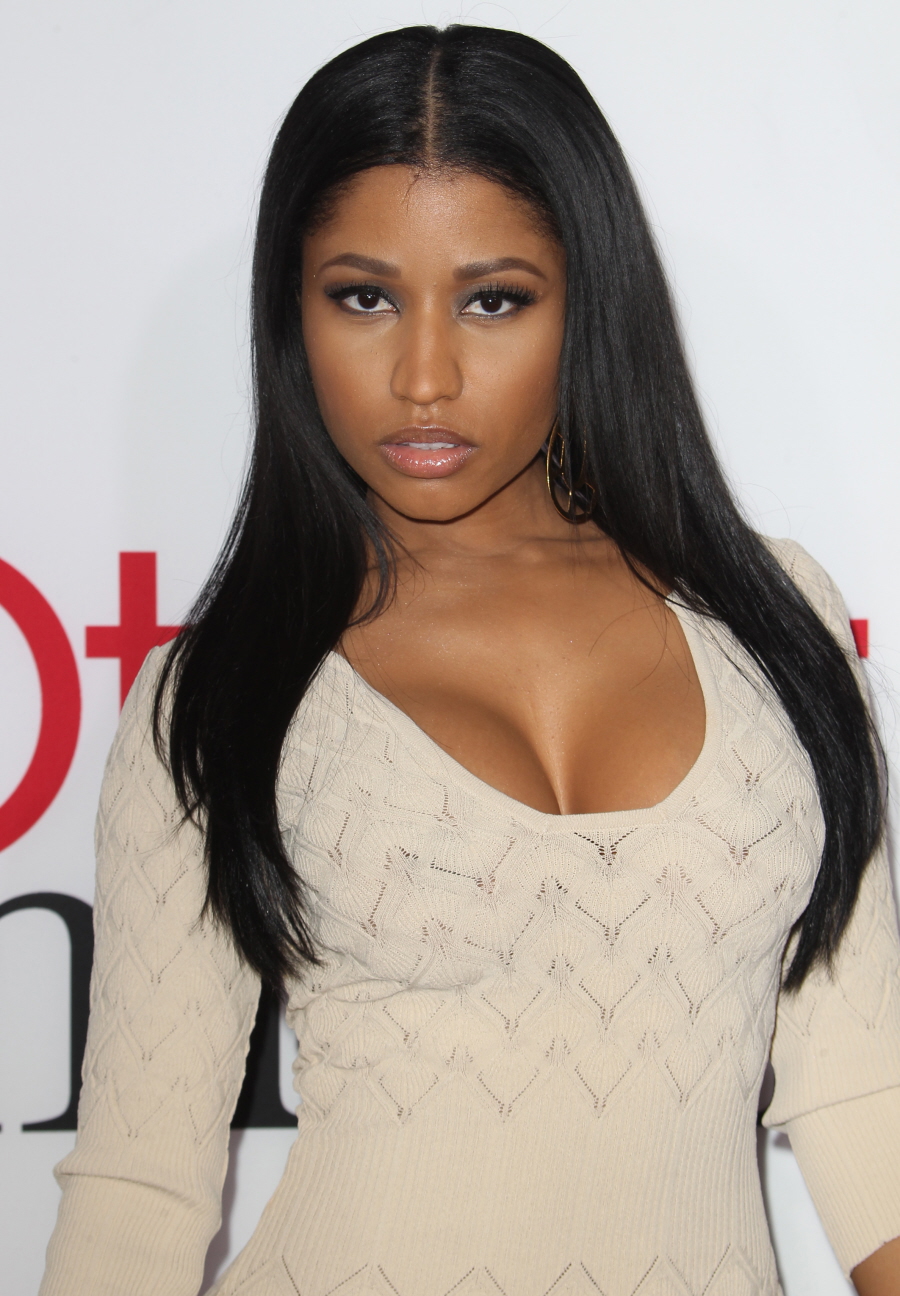 Photos courtesy of WENN.