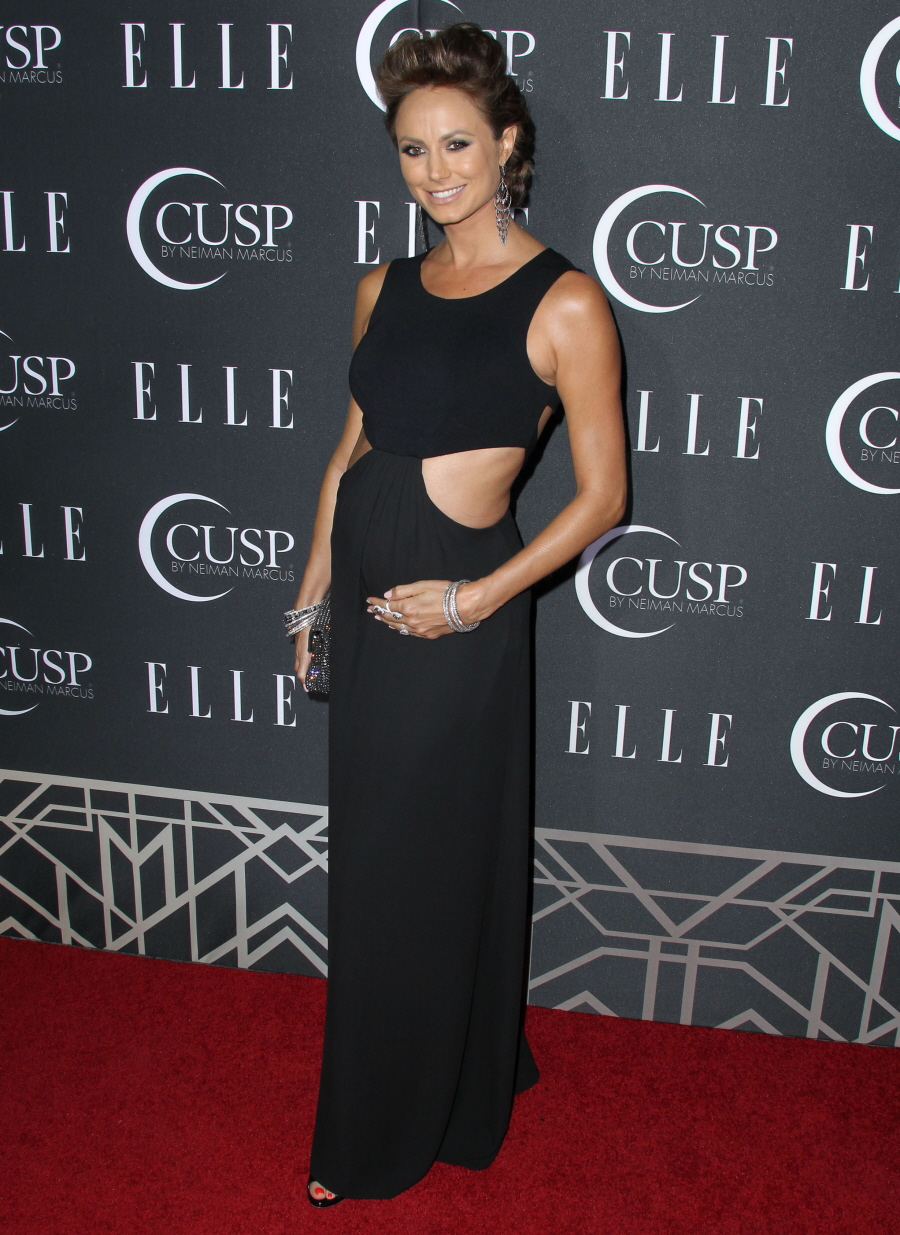 These are photos from last night's ELLE Women in Music concert, which was light on musical talent and heavy on C-listers. Stacy Keibler chose this venue to debut her baby bump. I guess she's in the second trimester, but she's so tall and lean, she's probably going to carry really small no matter what. Stacy's cut-out bump-accentuating dress is BCBG Max Azria. Leave it to Stacy Keibler to still favor cut-outs when she's like five months pregnant. I don't have a big problem with the dress, it's fine for the event. But her hair and makeup are scary. The makeup is too heavy and the hair is just a disaster.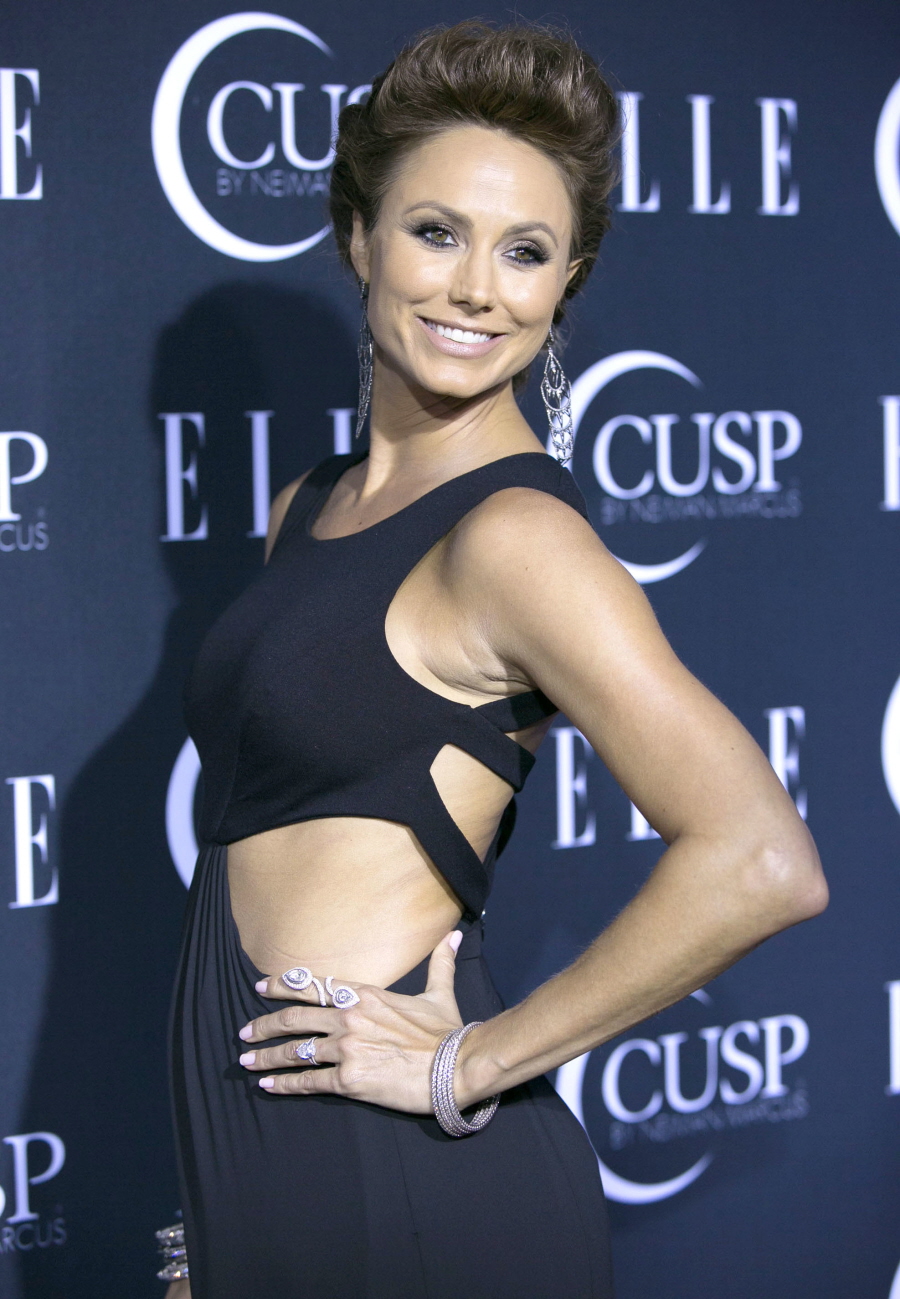 Everybody is talking about Rumer Willis's biscuit today, because her biscuit walked the red carpet at this event. Rumer wore this completely weird/inappropriate/put-it-away dress that came straight out of the 1980s. Note: I made a conscious choice to only use front-view photos. It's really bad in the side view. Oh, I just realized she's wearing pink underwear. I'm not sure if that makes it better.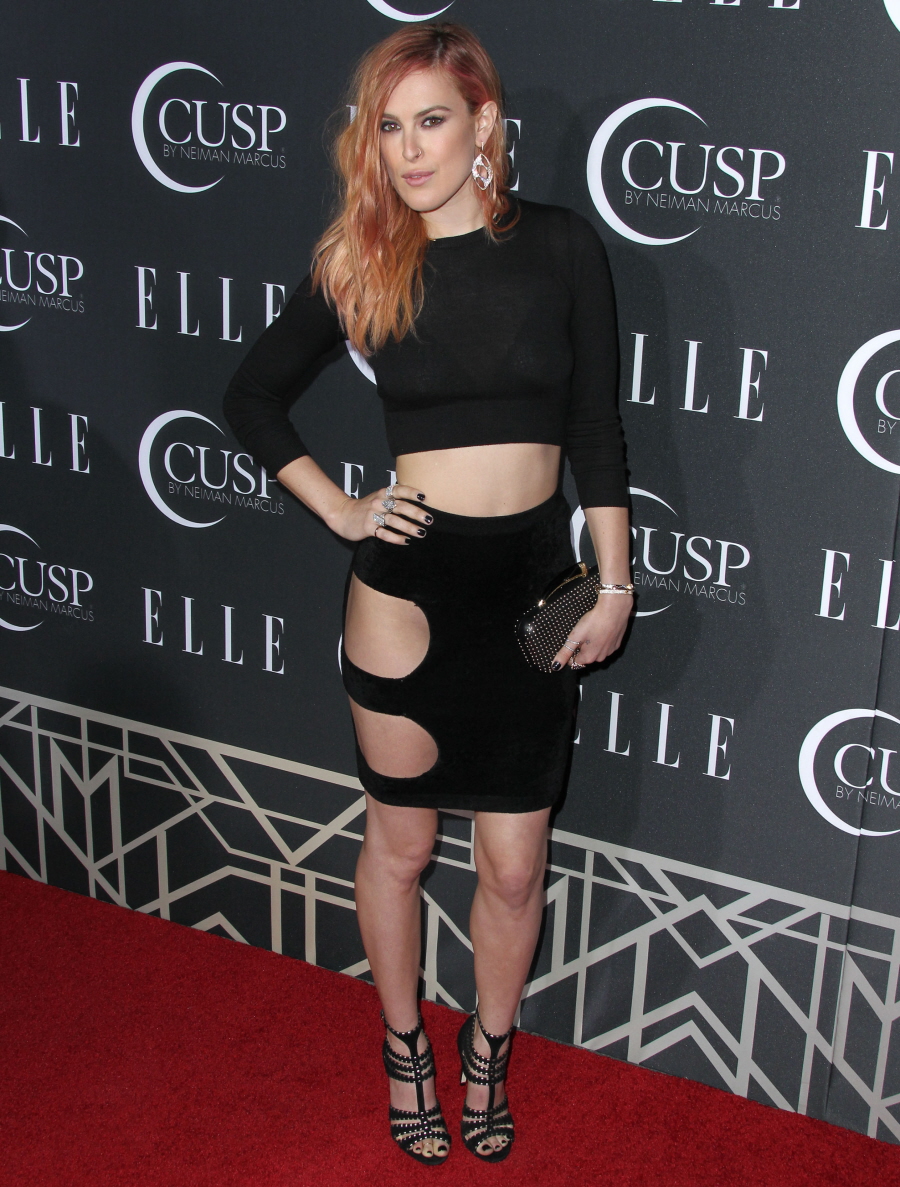 Zendaya was there. Am I the only one who likes her? I think she's really cute. She wore Vivienne Westwood – funky, but kind of cool. I like that she wasn't wearing something really revealing.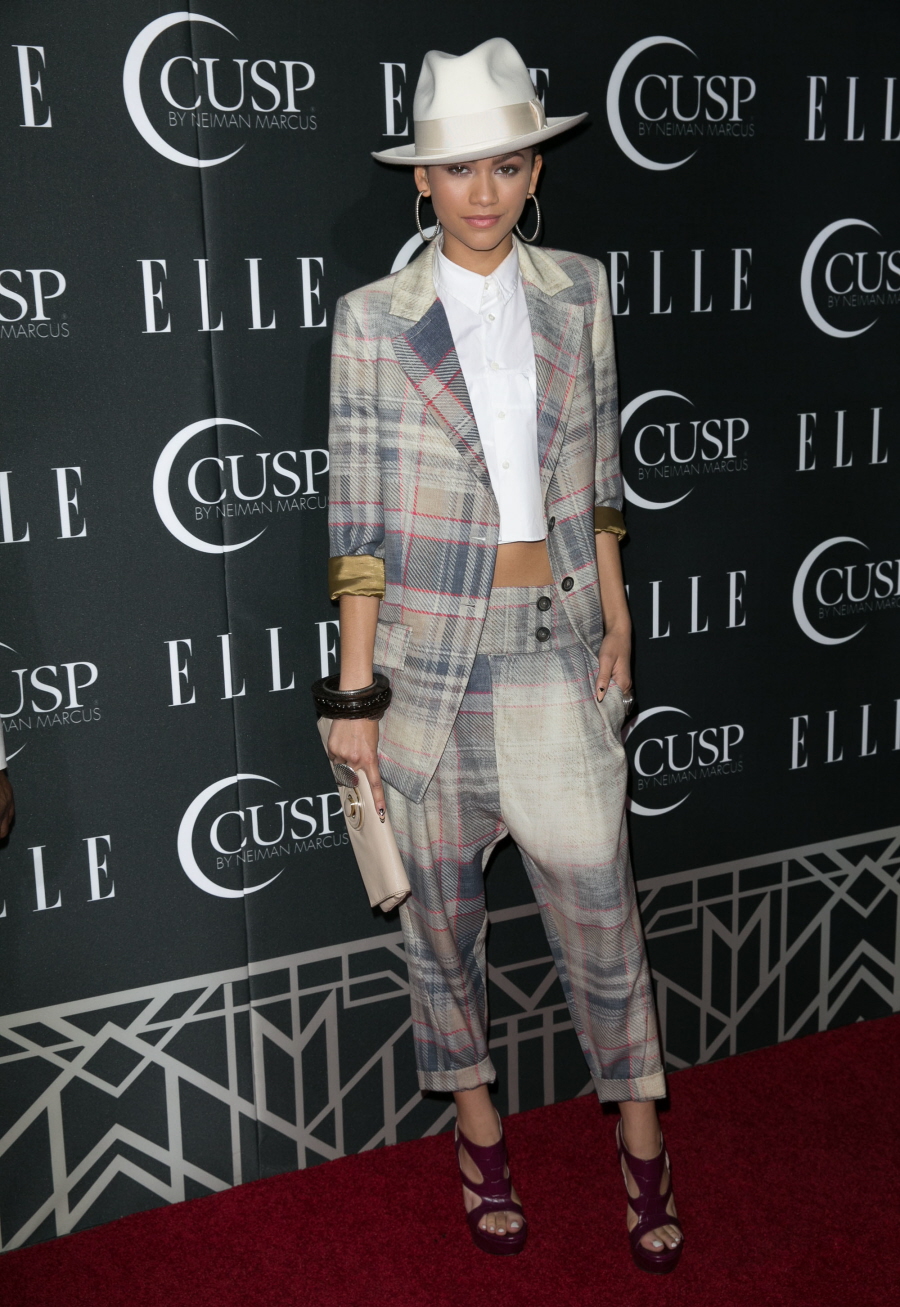 Photos courtesy of WENN.