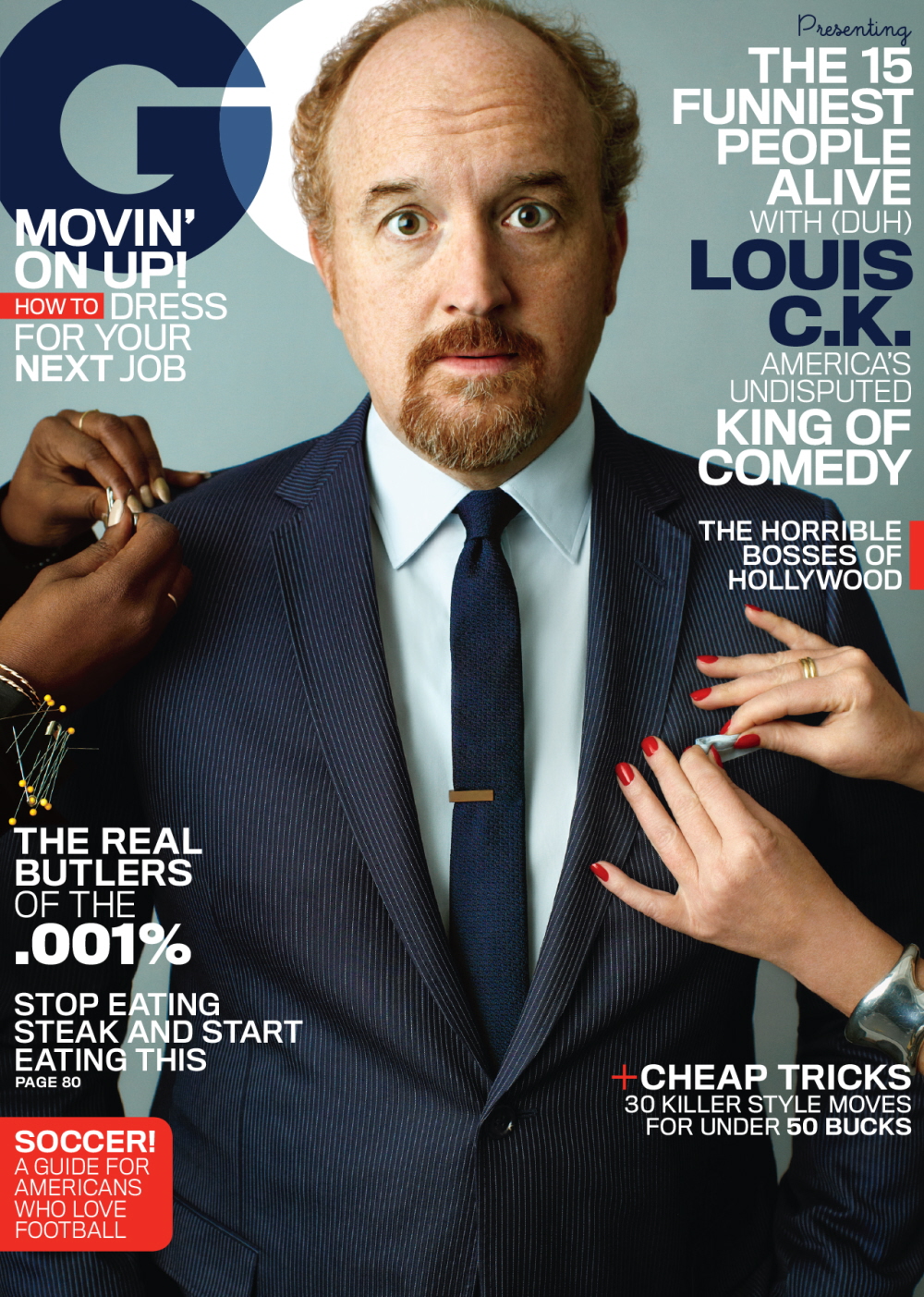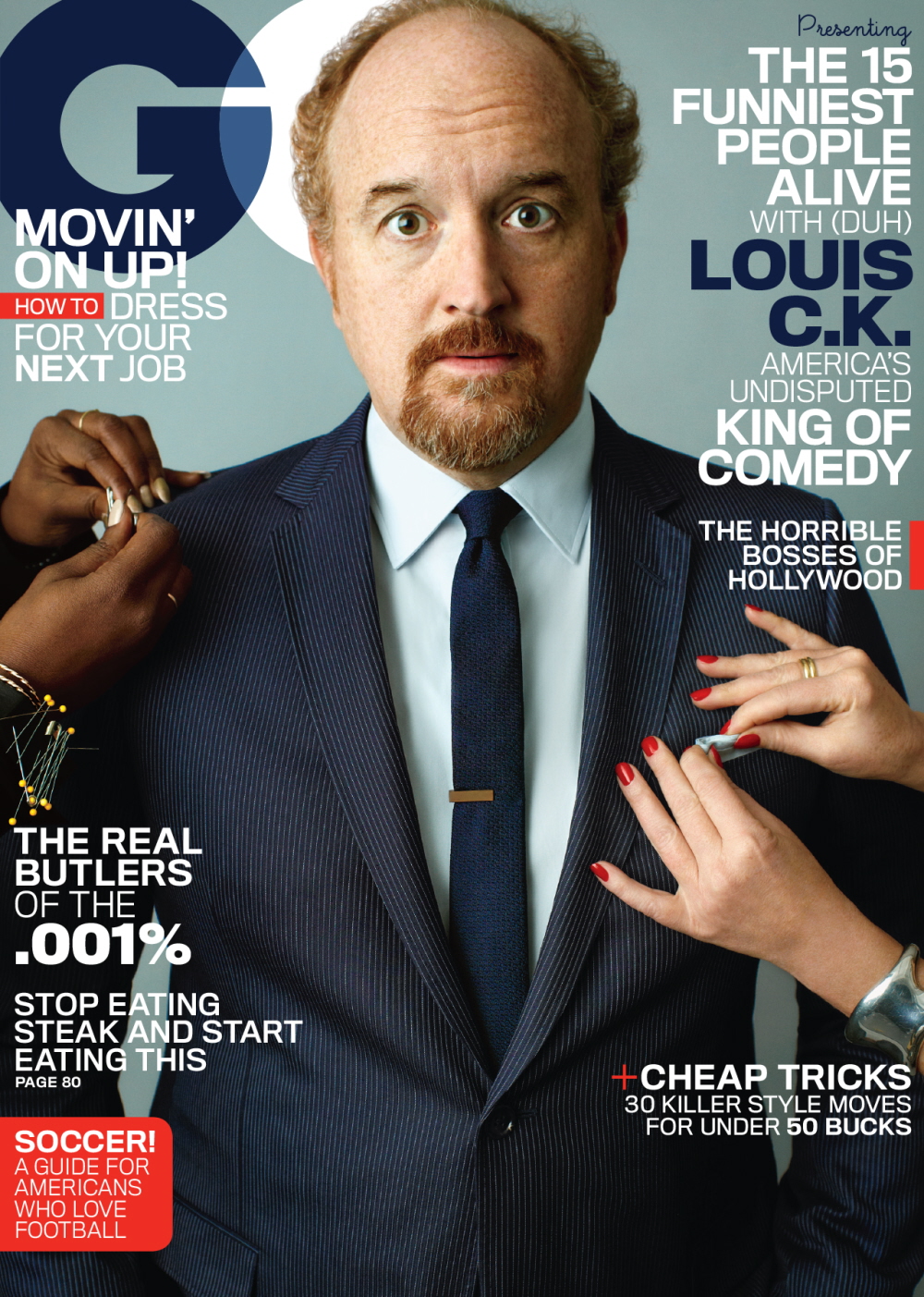 Louis CK: Would you hit it? That's what I'm thinking about after I read his GQ cover interview for the May issue. The piece is very complimentary towards Louis, even bordering on annoyingly descriptive about his talent. I mean, I think Louis CK is brilliant, amazing and incredibly funny. But hearing a writer explain why Louis CK is so brilliant and funny is not all that. But back to my first point: yes, I would hit it. I like some ginger, I don't mind bald and Louis's dark humor would get me into bed. You can read the full GQ piece here, and here are some highlights:
C.K. on discomfort: "You've got to embrace discomfort. It's the only way you can put yourself in situations where you can learn, and the only way you can keep your senses fresh once you're there."

C.K. on sitting with the black kids at lunch at his predominately all-white junior high school: "It was awkward and scary, but I made a lot of black friends, and that was the only way to do it. It had to be uncomfortable. It was actually racist, 'cause I was sitting down with these kids only because they were black. Sometimes discomfort is the only way through."

Religion: "I'm not an atheist. I think God is there and that He is watching and He made us. I just don't give a sh-t."

Phones: "The phones are taking away the ability to just sit there. That's being a person. Because underneath everything in your life there is that forever-empty thing…that knowledge that it's all for nothing and you're alone…. The thing is, because we don't want that first bit of sad, we push it away with a little phone or a jack-off…. You never feel completely sad or completely happy, just kinda satisfied with your product, and then you die."

C.K. on wanting to be suicidal: "No, I've never been suicidal. But I've wanted to be….It never stopped getting worse. I remember thinking, This is too much for me to handle. I wanted to give up. I knew it was my right to. But then a few minutes would go by and I'd realize, I'm still here. In other words, there was no escape from it. And I'd be a little disappointed at not being truly suicidal. I hated being 'all right.' "
He also tells a story about his daughters and how they like his jokes and "get" (or inherited) his dark sense of humor. I have to admit something – while I know some general stuff about Louis CK's past and I'm very familiar with his stand-up and TV shows, I didn't realize before this piece that he and Chris Rock have been tight for more than two decades. Louis was a writer on The Chris Rock Show and Rock has been a friend and a champion for his career for a long time. That's very cool.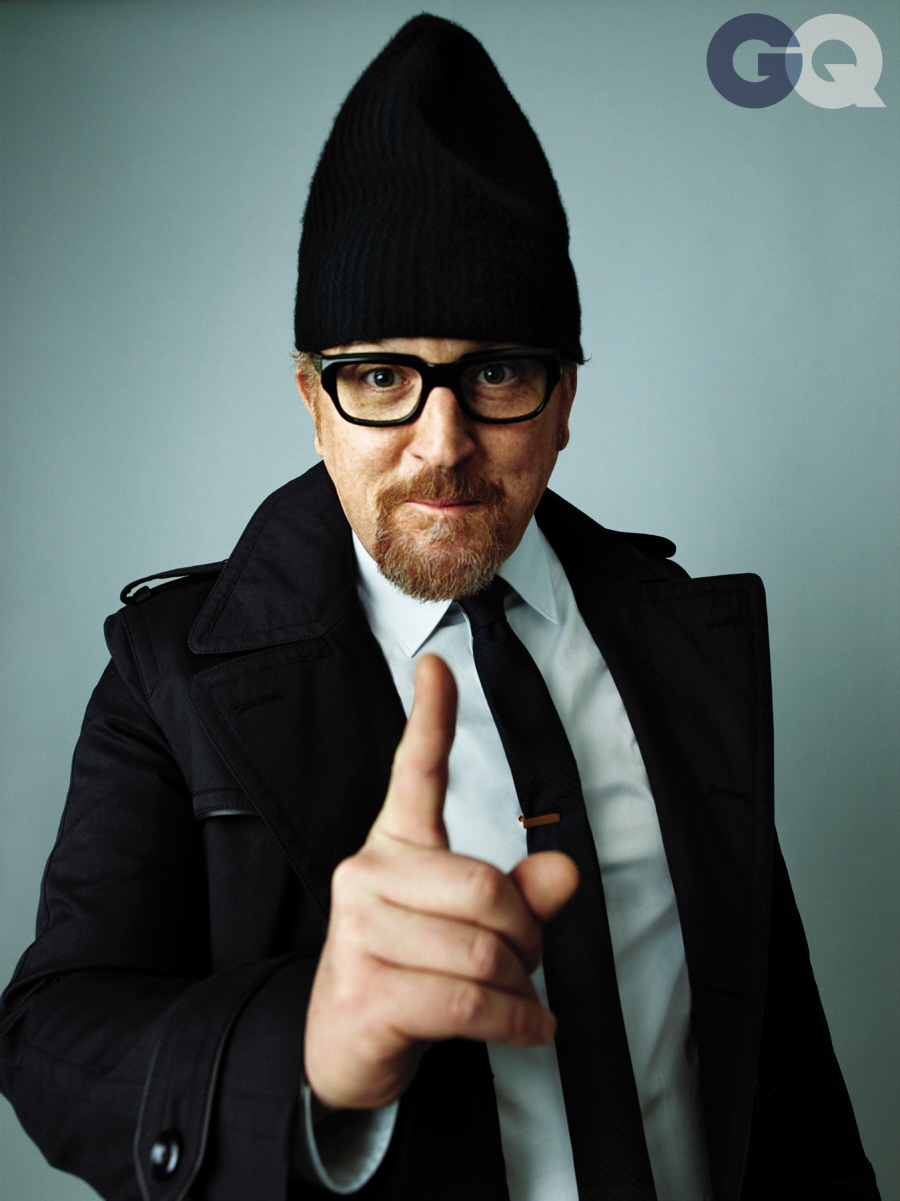 Photos courtesy of Peggy Sirota/GQ.