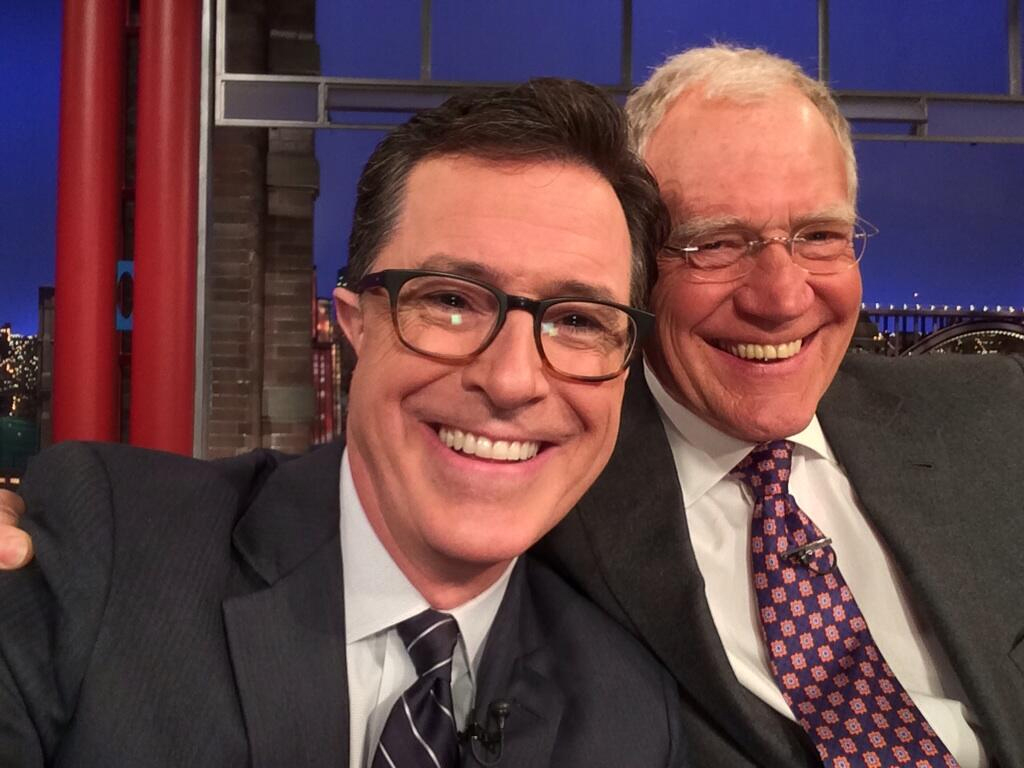 One of my new favorite things in the world is the anger conservatives feel regarding Stephen Colbert taking over The Late Show from David Letterman. Colbert is "in character" as a blowhard conservative anchor/commentator on The Colbert Report, like a pitch-perfect satire of Hannity, O'Reilly and many of those Fox News people. The conservatives are super-pissed that Colbert satirizes them four nights a week, to the point where Rush Limbaugh threw a tantrum about it and one conservative writer claimed Colbert was doing "political blackface."
Anyway, Colbert stopped by The Late Show last night, his first trip to the show since being named as Letterman's replacement. And Colbert dropped the "character." And it was charming.
Colbert told stories about trying to be an intern, Colbert offered a Top Ten list and they took a selfie (which Colbert posted). It's a nice interview and it feels like Letterman is fine with Colbert as a person and as a successor. I think Letterman likes the fact that Colbert is a nice family man and that he seems like a stable person. I have faith in Colbert, but I do think this might be a bumpy transition.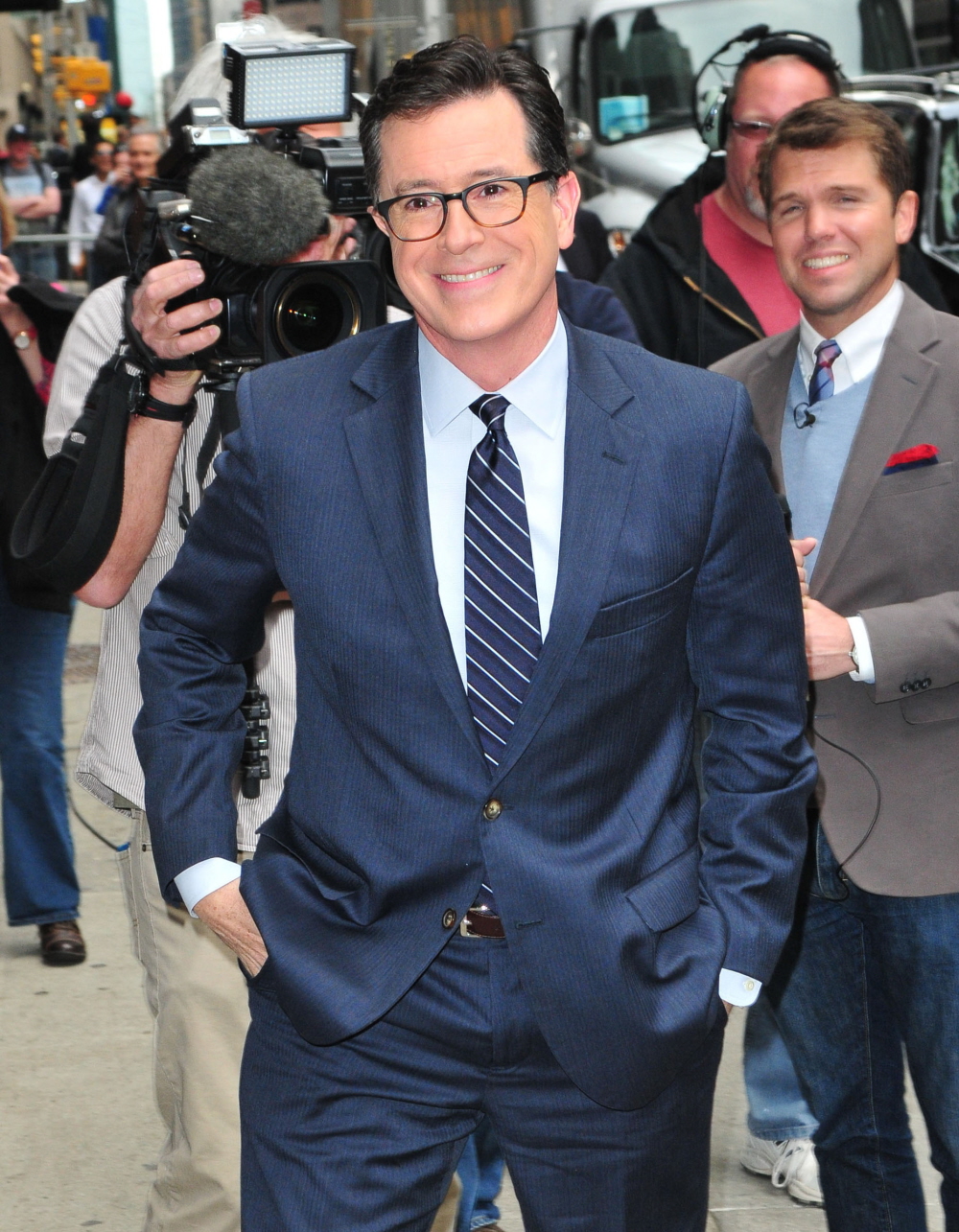 Photos courtesy of Fame/Flynet, Colbert's Twitter.