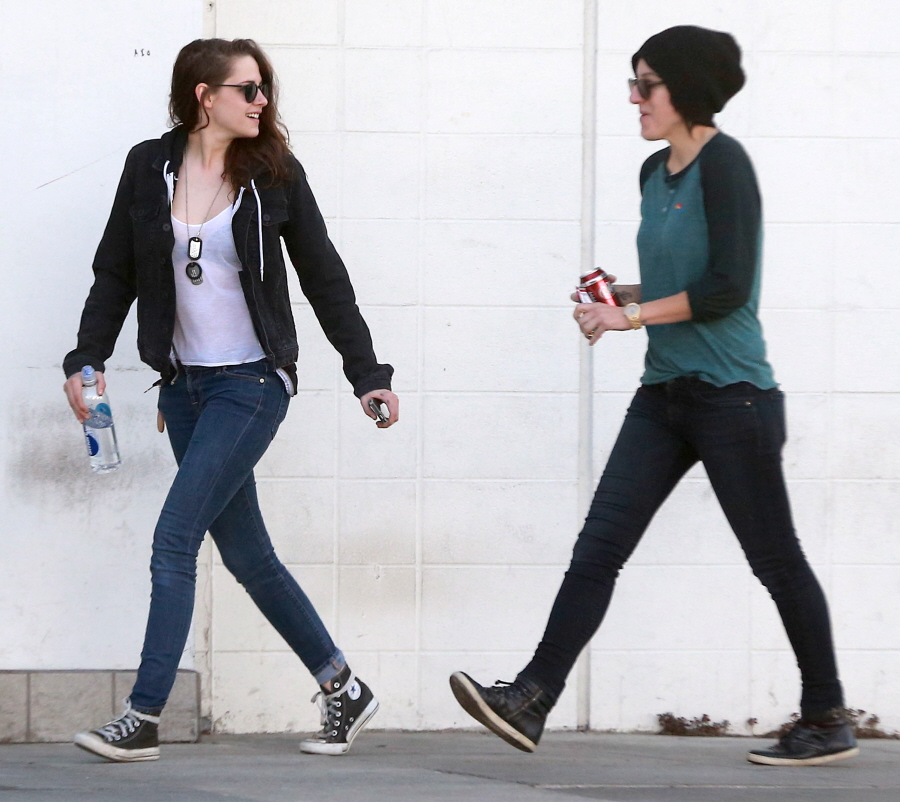 Since Kristen Stewart and Robert Pattinson broke for good last year, Kristen has often been seen out and about in the company of her female friends. She has a lot of girlfriends, to her credit. These are not showbizy playdates like Taylor Swift's friendships, nor are the friendships some sort of ultimately self-serving, publicly smack-talking hen party. Kristen and her girlfriends take road trips, eat real food and (I would imagine) get high a lot. Sounds like college to me.
Anyway, because Kristen has a bunch of tomboyish girlfriends, a core group of female friends she's had for a long time, there were always rumors. Lesbian rumors. I mean, I guess it wasn't just the fact that she spent a lot of time with her girlfriends. The rumors were around because Kristen is a tomboy, because she's not a "girly girl," and because many people can be rather small-minded about things. But as the months go on post-Sparkles and Kristen continues to not have a boyfriend, I guess the rumors are coming up again. As if they ever left. According to Star, Kristen has been quietly seeing her friend Alicia Cargile, the girl with the short dark hair in these photos.
Now that Robert Pattinson is officially out of the picture, Kristen Stewart is turning to her girlfriend. Kristen, 24, is rumored to be getting hot and heavy with her BFF Alicia Cargile. Sources say a romance began after Alicia comforted Kristen following her devastating split from Rob last May. The pair have dropped hints of their own by frequently stepping out on different occasions wearing the same clothes.

"Love is love to Kristen," says a source. "She's really happy with Alicia."
[From Star Magazine, print edition]
Would I be absolutely shocked if it turns out that Kristen is bisexual? No. Would I be shocked if people just can't wrap their heads around the idea that she's a butch straight girl with close female friends? Nope. If Kristen is dating Alicia, good for them. If not, then I hope their friendship won't be affected by stupid rumors. And I can only imagine the Twihard meltdown and conspiracy theories within conspiracies if Kristen ever did come out and confirm that she was in a relationship with a woman.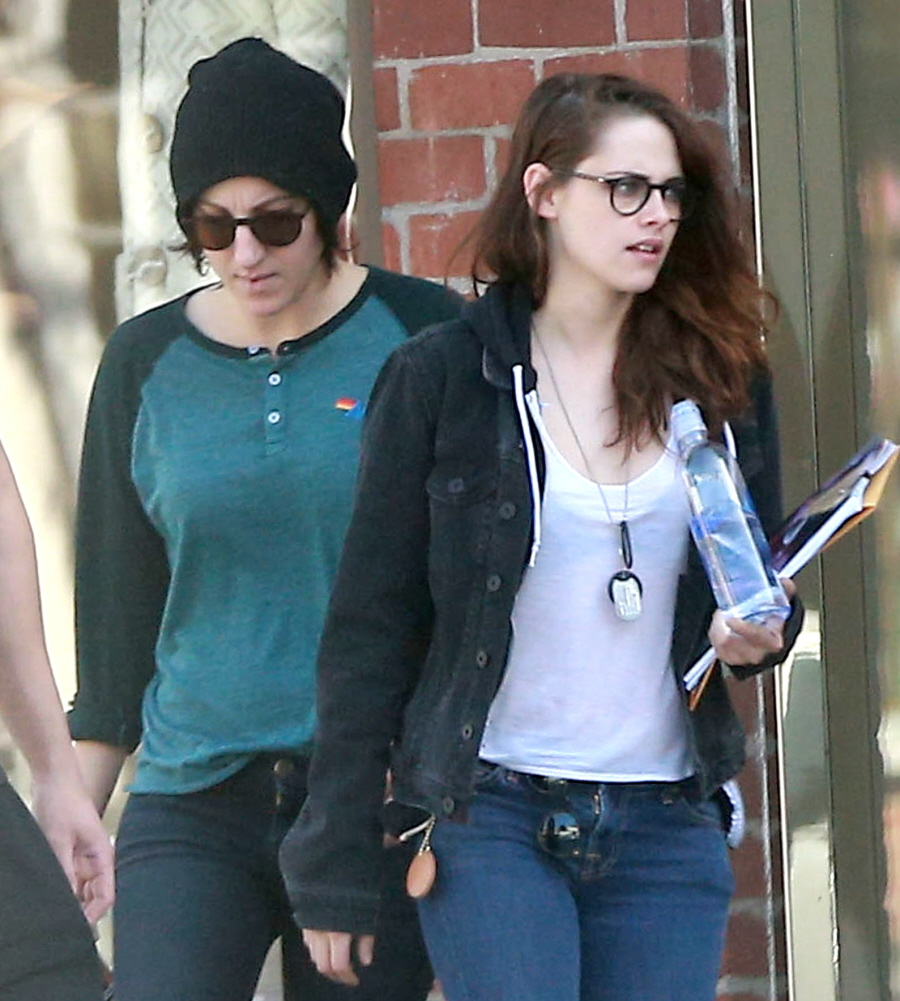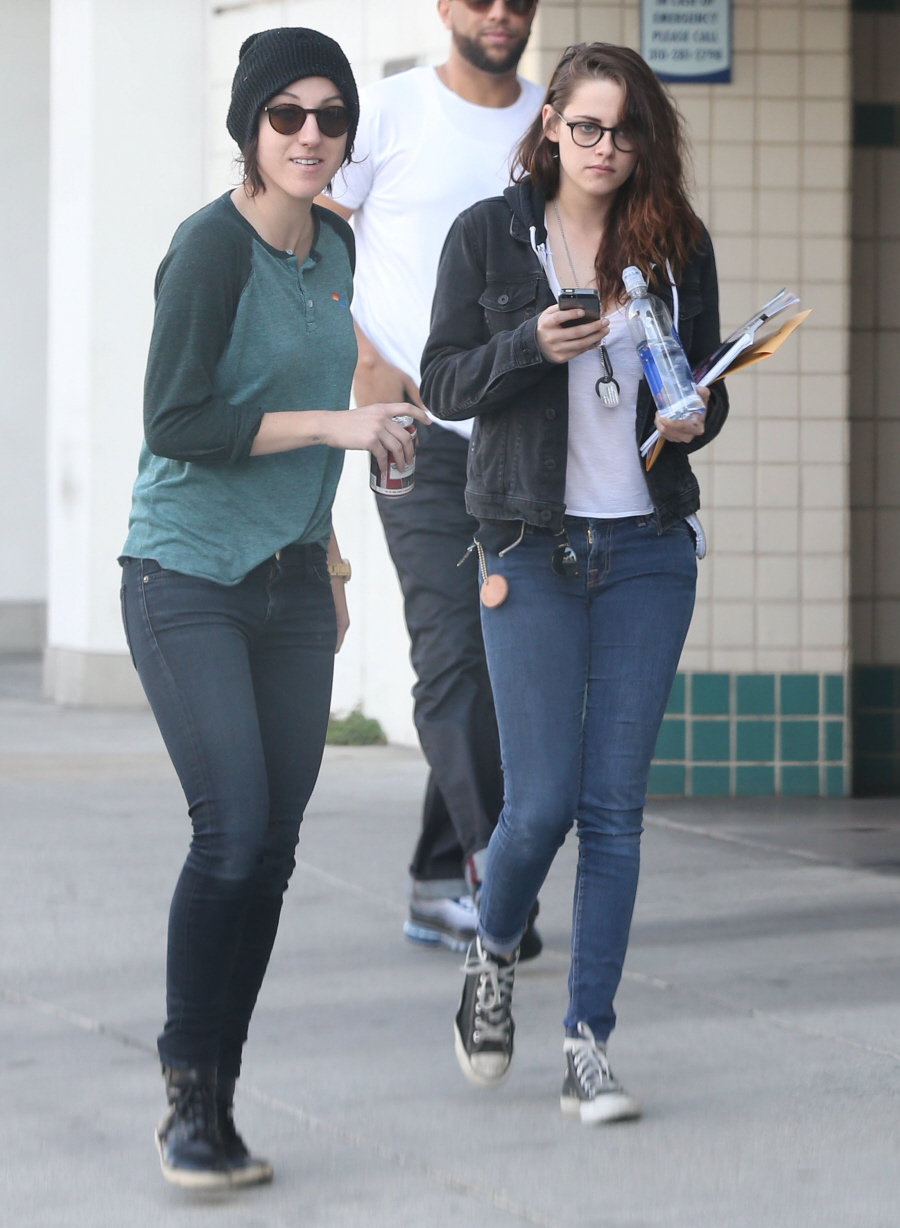 Photos courtesy of Fame/Flynet and WENN.