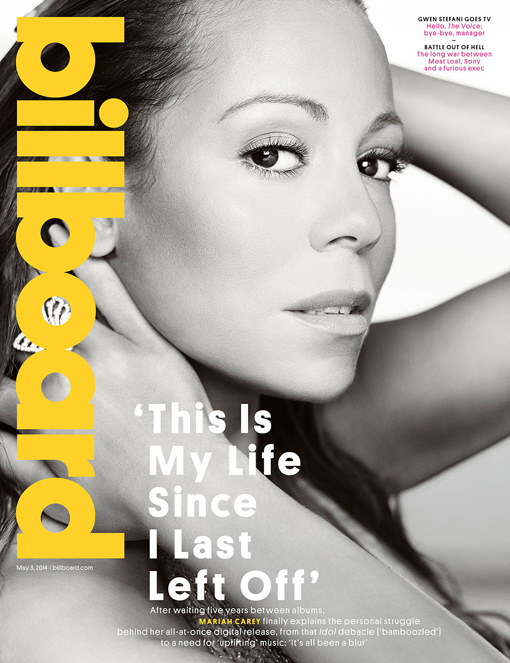 At the end of the day, I do think it was smart for Beyonce to drop her album with no forewarning, no build-up and no promotion. Bey reaped the benefits of being the first major singer to pull that kind of stunt, and she got a huge amount of (free) international press with the album release. So, Mariah Carey being Mariah, I can understand why Mariah watched what Beyonce did and thought, "Oh, I should do that too." The problem is that Mariah is Mariah, and she has to talk about everything, so she basically just told Billboard that she's going to "pull a Beyonce." But telling people you're going to pull a Beyonce defeats the purpose of pulling a Beyonce. This is a Catch-Twentbeyonce. Some highlights from Mariah's Billboard interview:
Mariah wants to surprise everyone: Carey will be taking a surprise approach to the project by revealing her new album's title, track listing, artwork and music all at once via to-be-announced digital partners (a physical release at retail is expected the following week.) "I have to be the one that announces this, especially the title," Carey says, noting that the album takes its name from a "personal possession of mine that's part of an entity that I've had almost all my life."

Her shoulder injury: "I really downplayed that incident."

Mariah's new album will include tons of collaborations: Frequent collaborators Rodney Jerkins and Dupri are back for Album No. 14, but so is a surprisingly diverse roster that ranges from of-the-moment producers like Hit-Boy and Mike Will Made It, guest features from Wale, Nas and Trey Songz and even contributions from veteran arranger Larry Gold and the Love Unlimited Orchestra. There's also "a special guest star that I'm not allowed to reveal," Carey teases.

She knows that her singles haven't been selling well: "You would think I would be all about the singles-driven situation, and I am in a way, but with this particular album I want my fans to hear it as a body of work. This is my life since we last left off. Just picture a dot dot dot, and then here's the album."

This will not be her last album: "I will always make music. When I said it could be my last, that's because tomorrow's not promised to anyone."

She might go back to TV: Her rocky stint with Nicki Minaj on "American Idol" last year notwithstanding, Carey says she'd like her next reality-competition venture to be something where she was executive producer. "I have another project that I'm so very excited about that's finally coming to fruition."
Oh, it's like a blind item with the album name! The album name is a "personal possession of mine that's part of an entity that I've had almost all my life." Marilyn Monroe's piano? She does own Monroe's piano, you know. That's my guess. Anyway, I sort of feel sorry for Mariah. By teasing the new album she defeats the whole purpose of Pulling A Beyonce. Beyonce didn't DO press to tease the album. In fact, there were months of stories about how chaotic it was behind-the-scenes for Beyonce to complete the damn thing. So, poor Mariah. She's trying to dethrone Queen B and I just feel like it's not going to happen.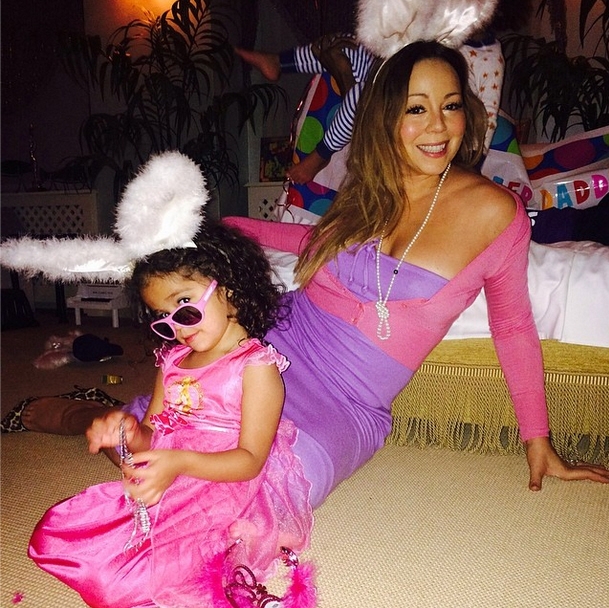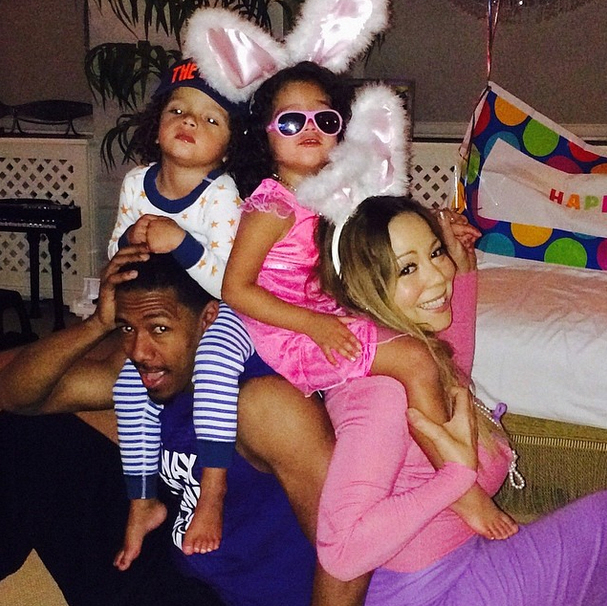 Photos courtesy of Billboard, Mariah's IG, WENN.