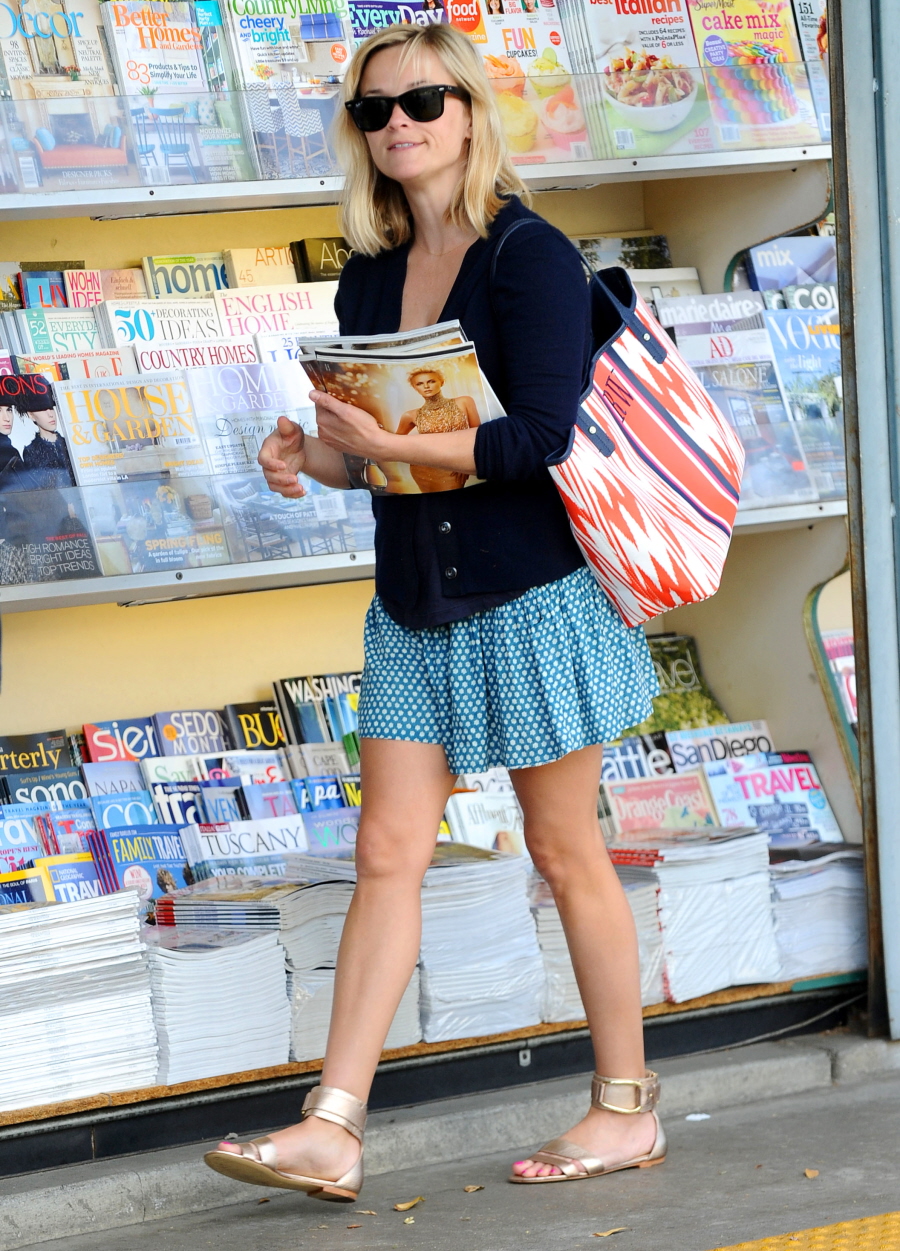 Here are some photos of Reese Witherspoon posing for the paps over the weekend. I mean, I guess that's what she was doing. The photographer was really close to her, she wore a cute mom outfit and she even smiled and gave the pap some angles to choose from in two different locations. To be fair, if my legs looked that awesome, I would be showing them off too. But for Reese, it does feel like this is Phase Two of her career. Phase One: movie stardom, A-list Oscar-winning actress and successful producer. Phase Two is the Gwyneth Paltrow/Jessica Alba/Jennifer Lopez/Jessica Simpson phase: branding "Reese Witherspoon" as a fashionista, a down-home relatable mom and country girl. Reese announced in March that she was launching her own lifestyle site with Southern flare (Country Goop!), and now E! News has more info:
Reese Witherspoon's new lifestyle company is coming along quite nicely, thank you very much! And now E! News can exclusively reveal that not only is the Oscar winner's Goop-like venture called Draper James (in honor of her grandparents and her southern roots) but her plans also include opening a retail store next year.

A trademark application includes hundreds of items to full under the Draper James empire, including bed and bath products, lingerie, handbags, kitchenware, fragrance and cosmetics, furniture, swimwear, pens, pencils, stationary, swaddling blankets and even plastic storage containers.

An official description of Draper James reads, "This multi-channel lifestyle brand founded by Reese Witherspoon will emphasize her southern roots and personal style. The first store will open in 2015."

Reps for Witherspoon declined to comment for our story. Witherspoon announced about five weeks ago that she was developing a lifestyle brand and had just hired C. Wonder president Andrea Hyde as her CEO. Before C. Wonder, Hyde was CEO of French Connection and Nicole Farhi. Her impressive resume also includes stints at Kenneth Cole and Gap Inc., Estee Lauder and Calvin Klein.

Sounds like Witherspoon is on the right track to giving Martha Stewart and Gwyneth Paltrow a good run for their lifestyle money.
Draper James sounds like an architecture firm, right? Or two gay men (Buff Draper and James Scarfy) who run a profitable and fabulous interior design company. But sure, I'm sort of interested. I guess she couldn't call it "DON'T YOU KNOW WHO I AM?" Or even "AMERICAN CITIZEN, INC." Anyway, do you think Reese is making the right move by transitioning to phase of her career? She's got an Oscar – surely she should be working more an actress? But I guess not.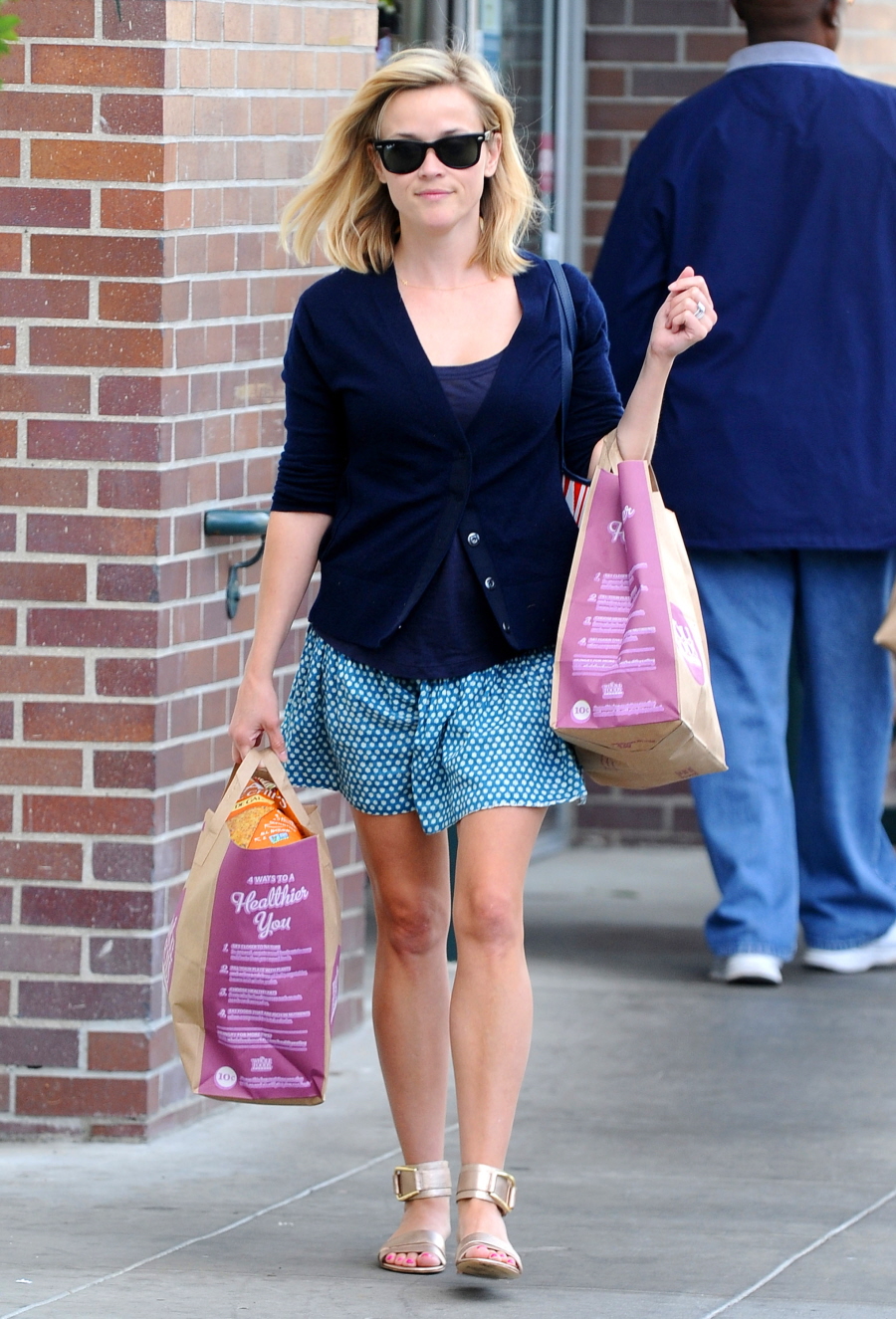 Photos courtesy of Fame/Flynet.