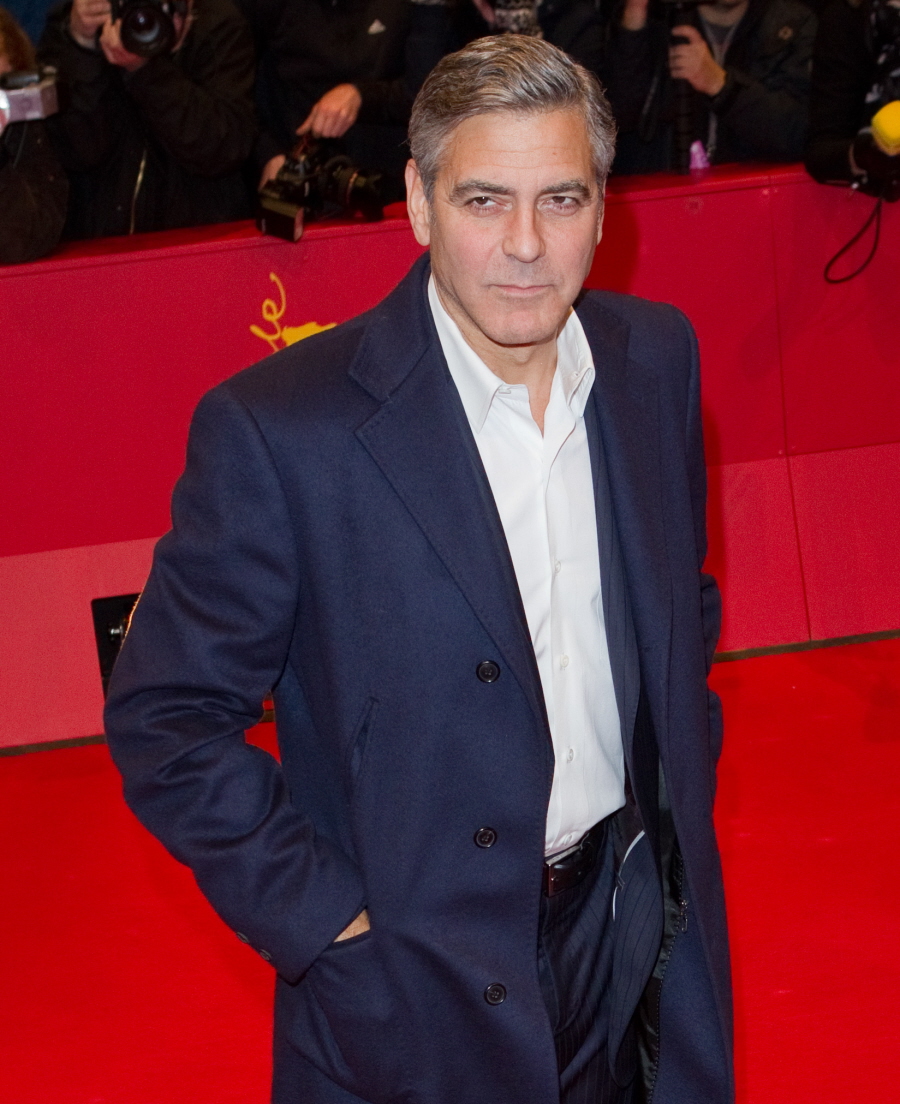 I know it's exhausting, but I'm loving all of the stories about George Clooney and Amal Alamuddin. The tabloid/gossip script has been turned on its ear. It's supposed to be the girlfriend who leaks strategic gossip about how she would love marriage and babies with George, but if she ever dared confirm that she was expecting a ring or a baby, then George would have dumped her. Not the case with Amal Alamuddin, a woman who apparently kept George waiting around until she was ready.
Ladies, pay attention: Playing hard to get works! George Clooney's stunning fiancée, Amal Alamuddin, turned the self-proclaimed lifetime bachelor down three times before even agreeing to go on a first date with him, RadarOnline.com has learned.

The couple met "last September at a small intimate charity fundraiser," an insider told Radar exclusively. "George immediately honed in on Amal and was formally introduced to her. He had no idea she was such an accomplished lawyer!"

"She was engaging in the conversation after the introduction was made, and then did the unthinkable," the source continued. "Amal walked away from the group George was with! He was instantly more intrigued by her. George then inserted himself into another group Amal was talking with. She just wasn't impressed by the Hollywood actor persona."

In fact, the source revealed, "George asked for her phone number at the end of the night, and she refused to give it to him! Again, another first."

And when the called to ask her on a date the next morning, the source said, "She turned him down! He was absolutely shocked. No one turns George down for a date. Amal had no interest in dating an actor, but George was eventually able to convince her to go out with him to discuss his humanitarian work. After their first date, Amal was extremely impressed with George's work in Darfur, and realized that he was much more than an actor," the source said.

"Amal hasn't asked George for one thing," the source said. "Amal has her own life, career and friends. In the past, the ladies he has dated have requested George's help in getting acting roles, securing hosting gigs, getting new agents. In fact, Amal has made it clear she intends to not give up her law career. She will be based in London and Los Angeles. George has never been with a woman like her, and this is going to go the distance."
There are holes in this story, right? If she didn't give him her number, how did he call her the next day? And if she turned him down when he did call, how did they ever go on a first date? Anyway, if this true, props to Amal for being that rare woman of substance who wasn't interested in becoming Clooney's Eliza Doolittle.
For what it's worth, People Mag had another propaganda piece about how George finally (!!) found his EQUAL too, and the quotes are very similar to the Radar piece. A "Clooney pal" tells the mag, "He has found someone who is as smart as he is and who is her own independent woman." You can yell at me all you want and try to make some argument about how education doesn't equal intelligence, but I'm telling you that in this specific case of Amal and George, to do what she does and have the career that she has, she is NOT "as smart as George." She is smarter. People's source also doubles-down on this idea that she won't give up the law for George: "She is not going to change, or give up being a human rights lawyer, because she is with George Clooney." Good.
Meanwhile, People Magazine put George and Amal on their cover this week, obviously. They managed to get (from George's publicist) an exclusive photo of Amal and George looking like a handsome engaged couple and People also got a close-up shot on Amal's ring. Emerald-cut, more than 7 carats, with two small baguettes. You can see the cover story here.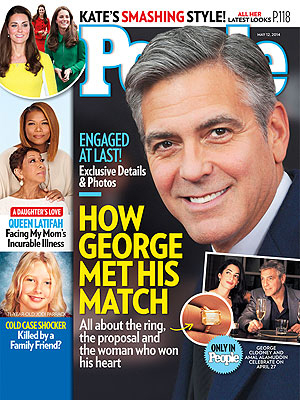 Photos courtesy of Getty, WENN.