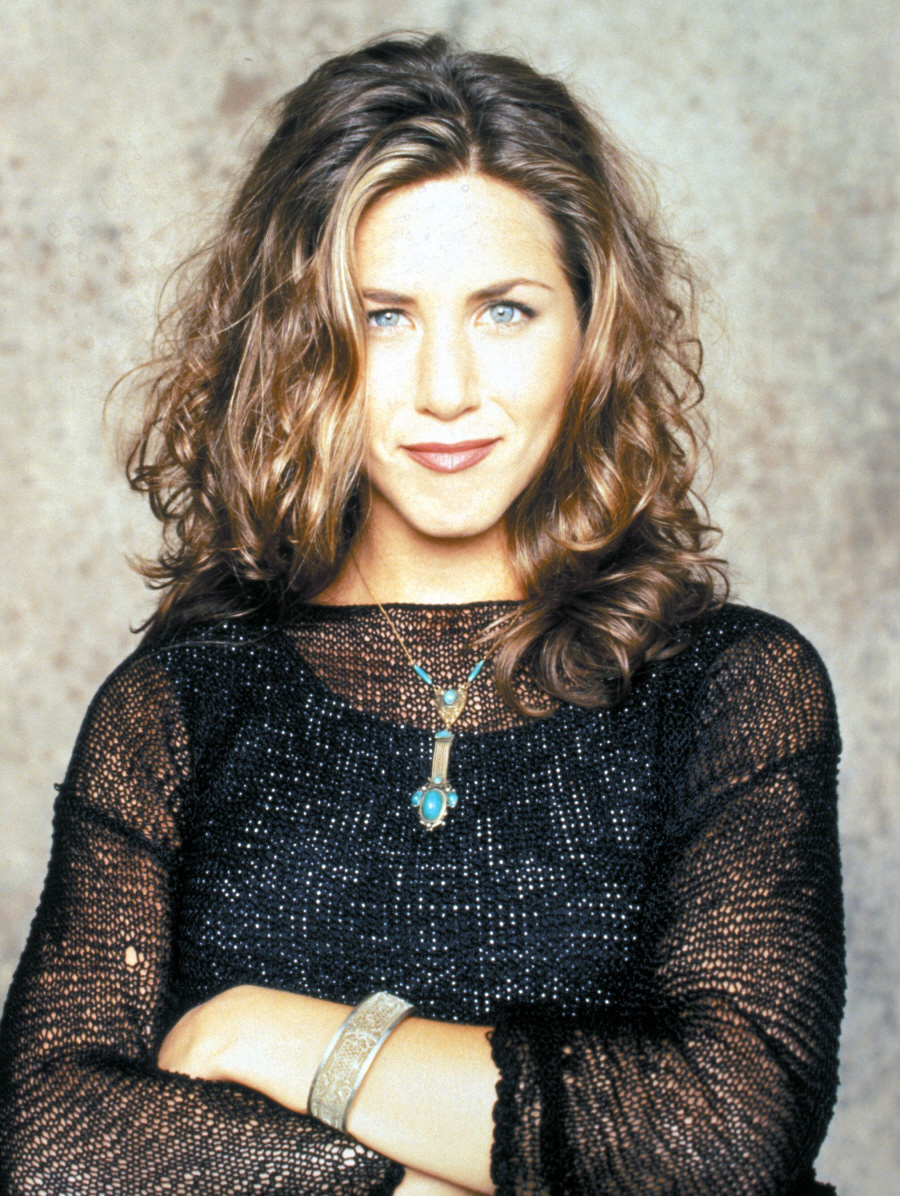 This story has been around for a few days, but I haven't seen that many sites covering it, so here you go. GQ published an article written by their editor-in-chief, Jim Nelson, called "The Horrible Bosses of Hollywood." Before Nelson rose up the ranks at GQ, he worked as a production assistant on various TV shows in the 1980s. One of those shows was Ferris Bueller, a rip-off of the wildly successful John Hughes film, Ferris Bueller's Day Off. The TV show starred Charlie Schlatter as Ferris and a then unknown actress named Jennifer Aniston, who played Ferris's sister Jeannie. Here is Nelson's gossip about working on the show:
"The series, based way too loosely on the classic John Hughes film, stars Charlie Schlatter as Ferris and, in her first major role, a nubile Jennifer Aniston. (To Aniston worshippers, I can offer little dirt. She was lovely, kept to herself on the set, smoldering a bit like her outraged character, 17-year-old Jeannie Bueller. She was a brunette then, with none of Rachel Green's bob or self-possession. Oh, and there's this. GQ can exclusively report that everyone on set thought she was hot, including Schlatter, with whom she had a brief, torrid romance—while playing, it must be said, his older sister. To we immaturions on the show, this seemed extra-hot. Like performative incest.)"
I had to look the show up on IMBD to do the math on all of this. The show only ran one season, Fall 1990 to Spring 1991. Jennifer would have been… 21/22 years old as they filmed, and Charlie Schlatter would have been 24/25 years old. Not bad for what was probably her first on-set love affair. After that…she dated Adam Duritz for a bit, and then she moved into a relationship with Tate Donovan (that was when Friends was really heating up). And after Tate, it was Brad Pitt. Wow, she moved up pretty quickly.
By the way, I had never heard of this Charlie Schlatter guy, but as it turns out, he's still working consistently in Hollywood. He does a TON of voice work on cartoons and video games and such. Seriously, his IMDB is crazy.
Vintage photos of Jennifer and Charlie at the height of their love affair:
Photos courtesy of WENN, Getty.