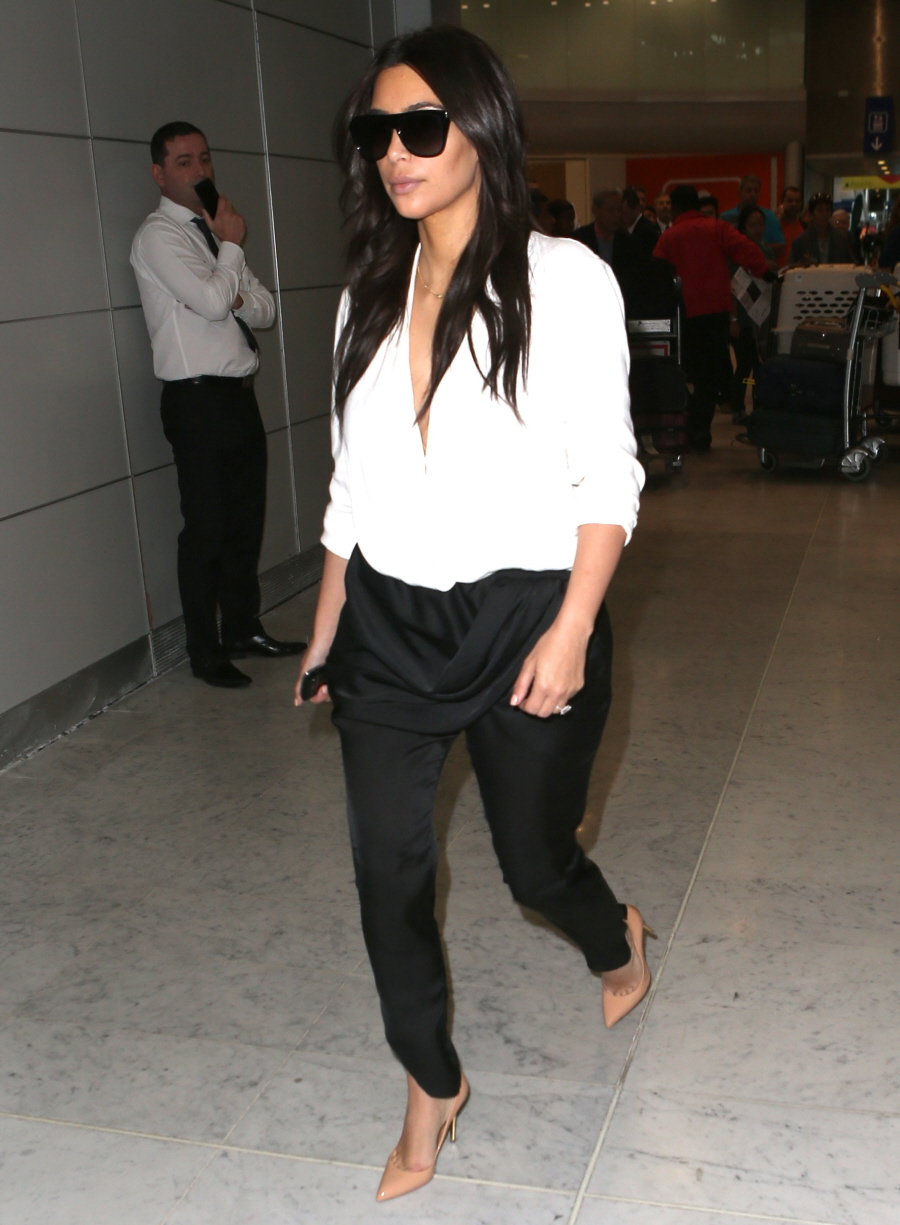 Here are some photos of Kim Kardashian hopping a flight at LAX yesterday and then arriving in Paris today. She wore the same outfit for the departure and arrival, which is okay. I wouldn't think that Kim could make a pair of trousers with some kind of weird "wrap" detail work, but the pants aren't bad at all. And I kind of like the blouse.
But the question remains: why did she fly to Paris? She's even checked into a hotel (the Meurice), so she'll be there at least one night, I'm assuming (why doesn't she stay at Kanye's apartment though?). TMZ reported yesterday that their sources were saying that Kim and Kanye would be doing a small, quiet, private civil wedding ceremony in LA this week. Sources say Kim and Kanye got a "confidential marriage license" and a justice of the peace will be coming to their home to perform the ceremony so everything will be legal ahead of their "just for show, not really a legit wedding" blow-out in Paris in late May.
So… what is Kim doing in Paris right now? Is she doing a wedding gown fitting? Is she just picking up something to wear for her civil ceremony? Surely the designers would have sent it to her in LA, right? Or maybe Kim and Kanye have already done their quickie civil wedding and they really can keep secrets when they want to.
Last thing – Kimye's Vogue cover was one of the best-selling issues ever.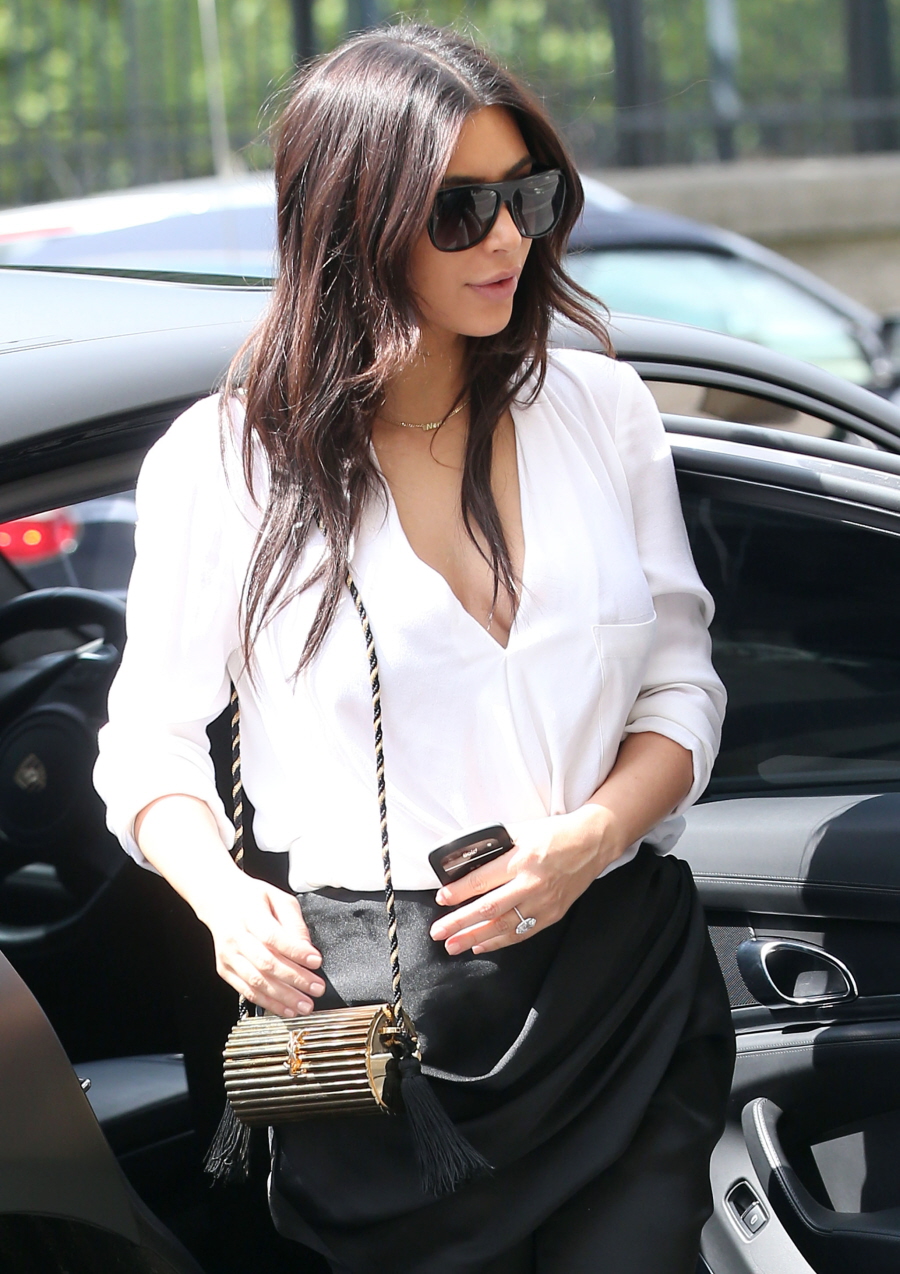 PS… Kim changed her clothes to go shopping with Serena Williams in Paris. Check out the Canadian tuxedo! My God, those jeans are tight.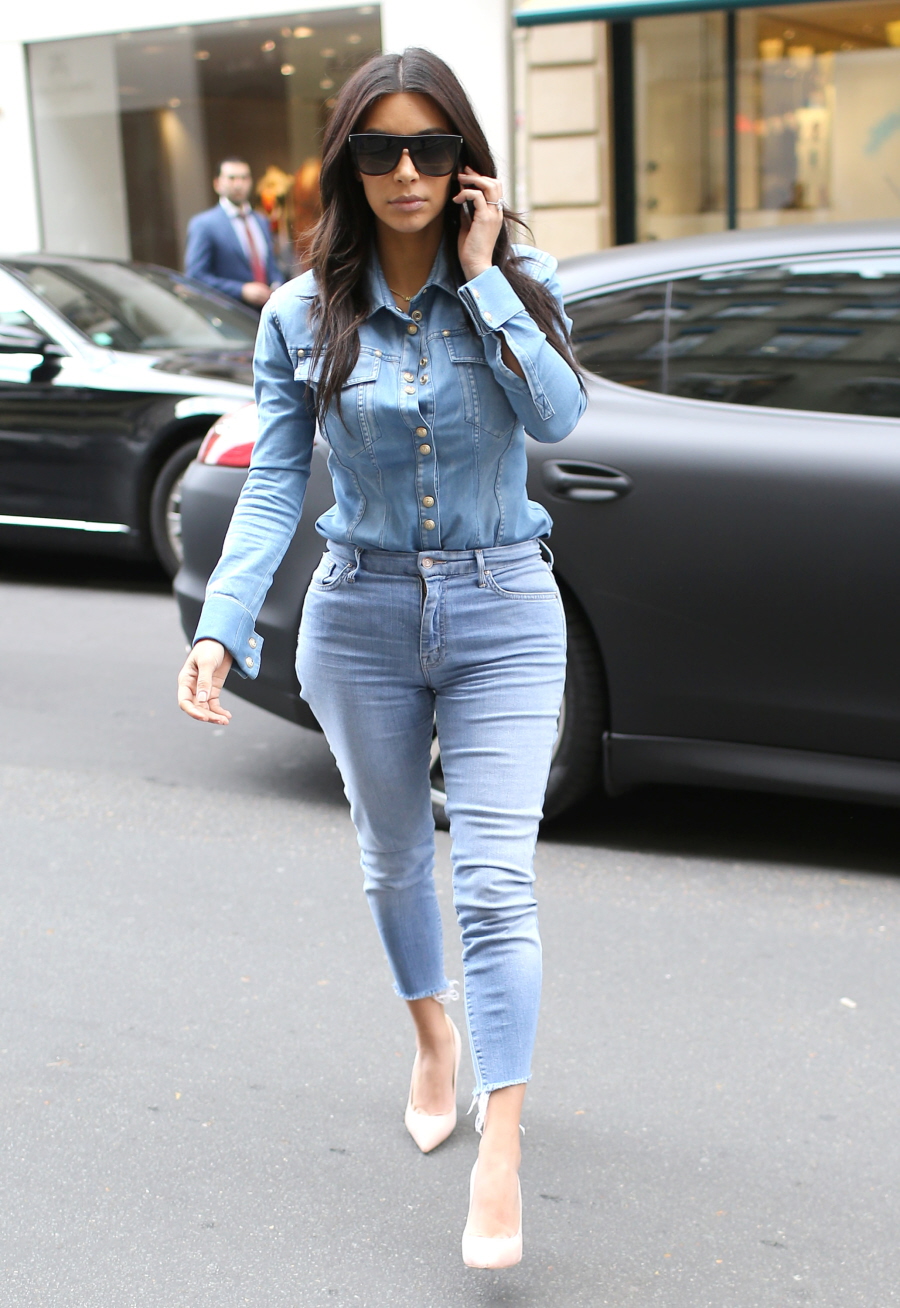 Photos courtesy of Fame/Flynet.