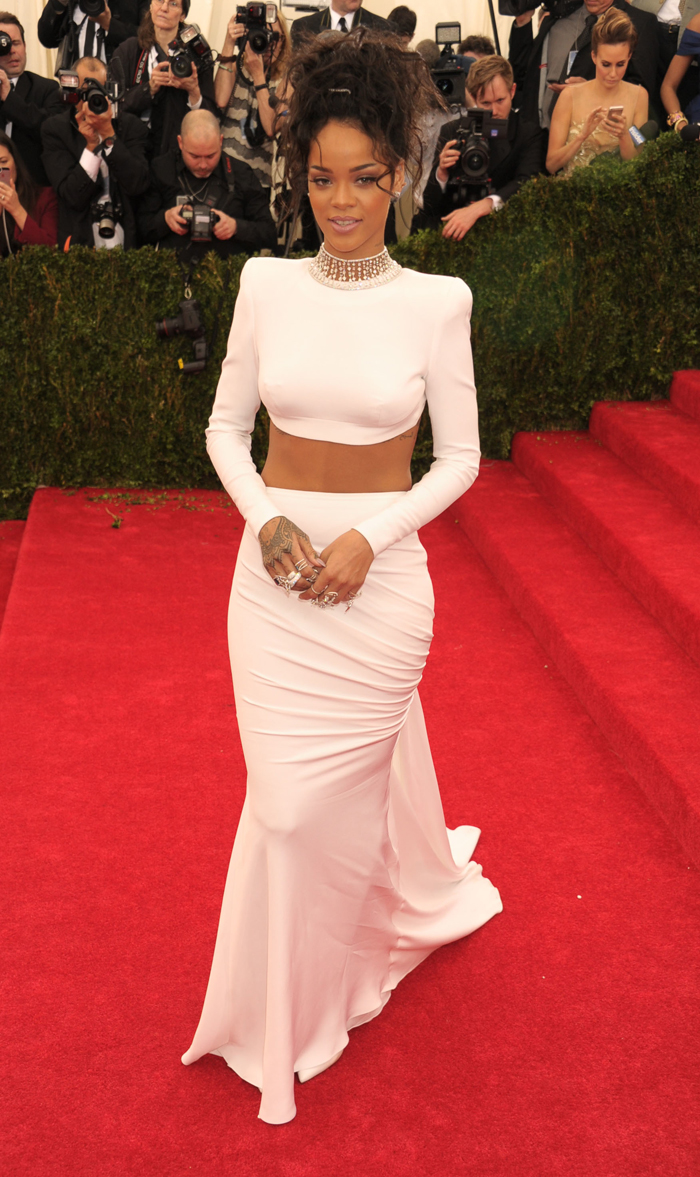 Rihanna owned the red carpet at last night's Met Gala. She can wear almost anything, and she proved it by making a Stella McCartney dress look good. I can't think of a single person who could have pulled this dress off, but Rihanna is working it. Stella must be so pleased (and smug). Rihanna's wearing so much fabric but still manages to look completely sexy. The boob darting is a little bit awkward, no? The shoulder padding is too strong, and the skirt is a little too drapey. This should have been a huge no-no, but Rihanna owns this dress. The statement necklace sets off the look well, and Rihanna's hair and makeup is always perfect. This is a mediocre, dress that was styled well and worn by the best model possible.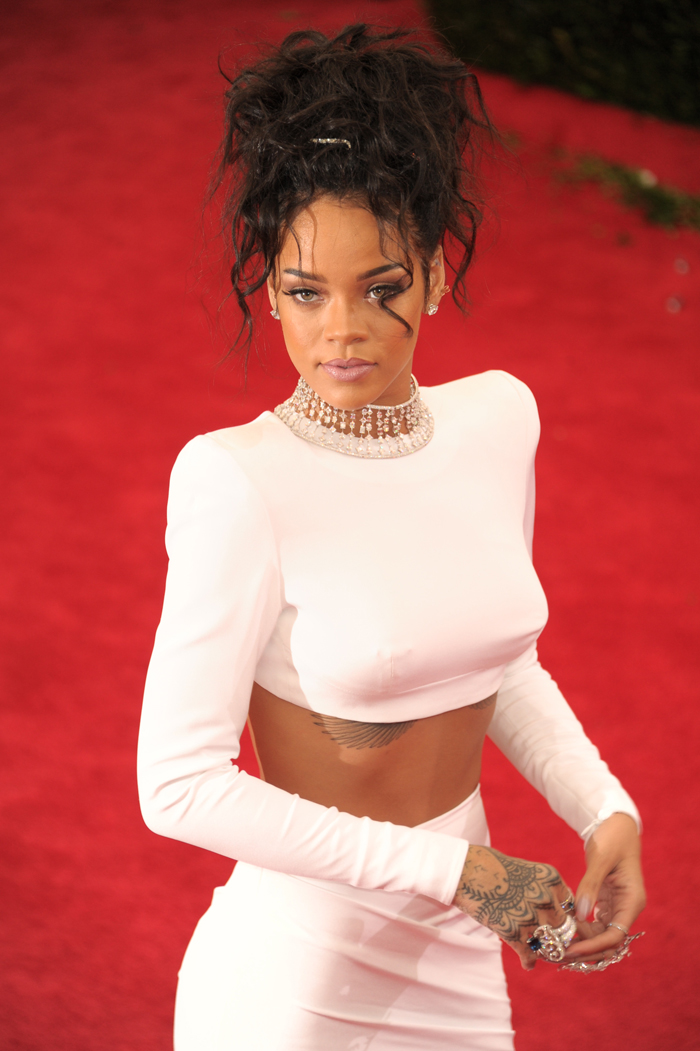 Rita Ora arrived in a Donna Karan Atelier monstrosity. This dress looked straight out of an S&M fairy tale with silk tulle everywhere and asymmetical wrapping and details. You can tell she loved it, which counts for something. At least the Lorraine Schwartz jewels were simple.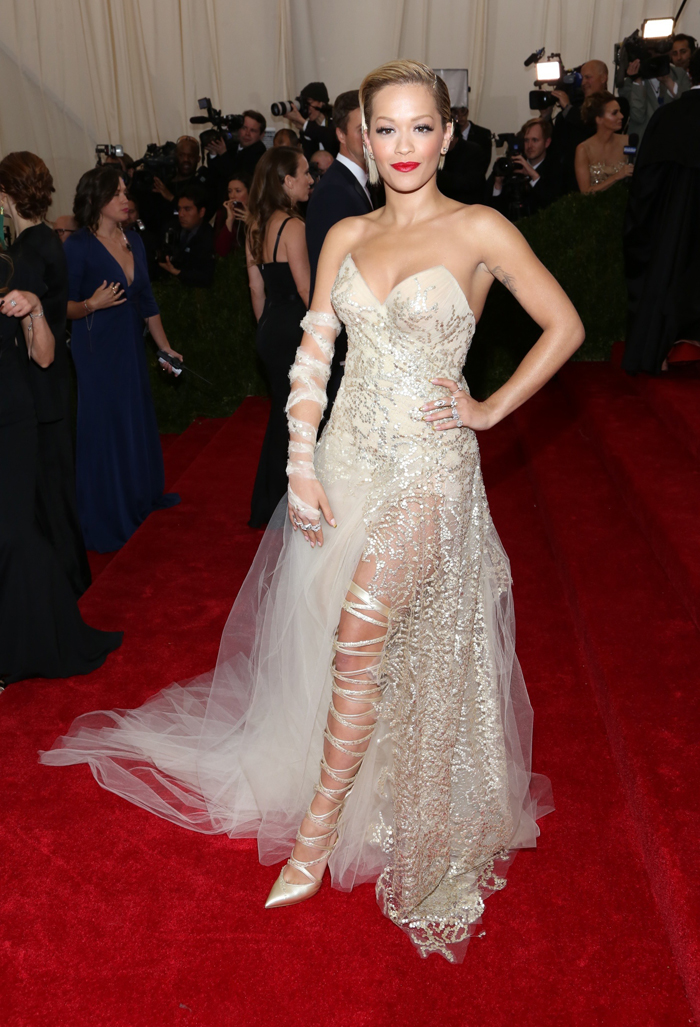 Allison Williams is a conventionally pretty woman, and she did not stray too far from her comfort zone last night. She wore Oscar de la Renta with Fred Leighton jewels. The neon red color of the dress was was bold, but she kept a classic silhouette.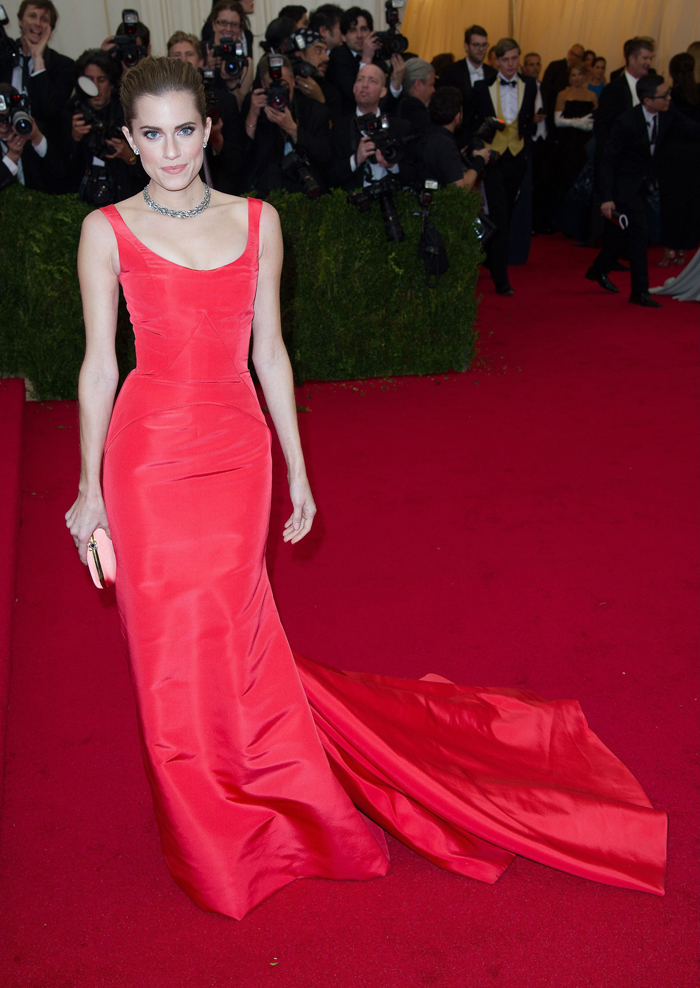 Florence Welch always goes for weird in fashion, but this dress somehow managed to be boring. This is a Valentino ensemble. She paired a boring sheath dress with a butterfly-covered jacket. With a little more tailoring, this could have been a sharper look.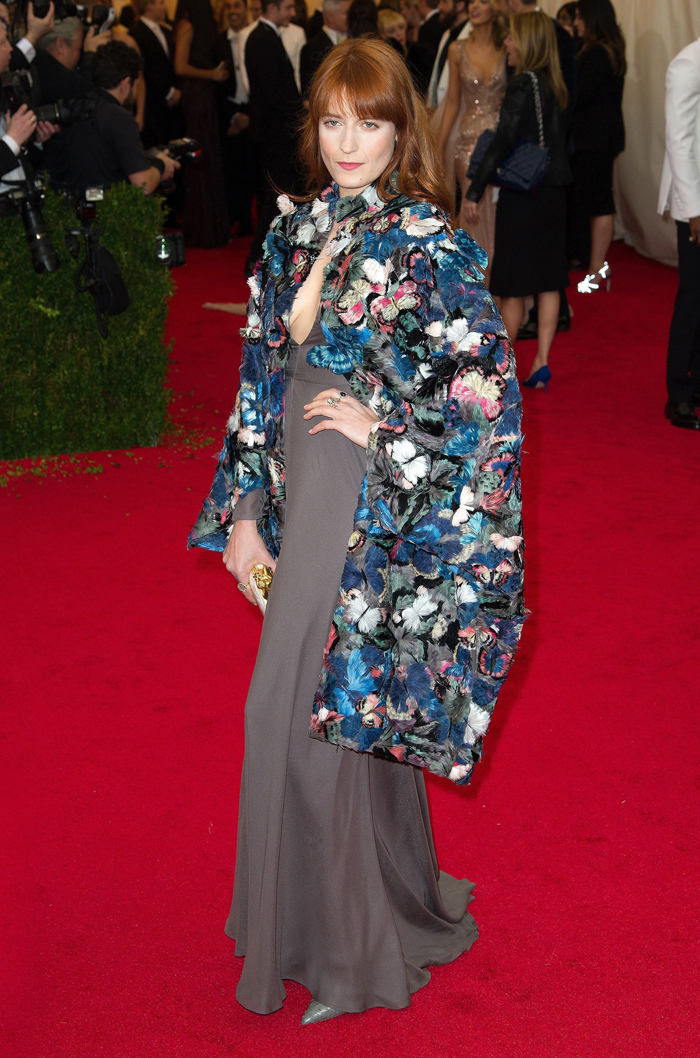 Photos courtesy of WENN