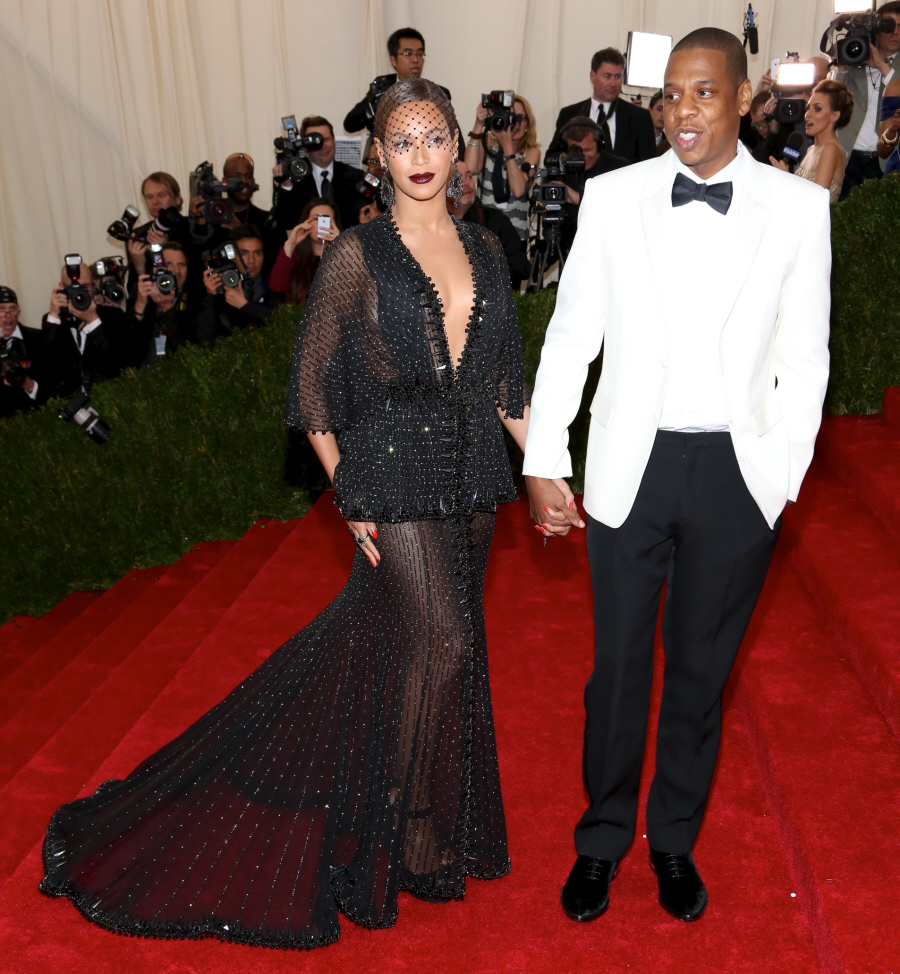 Here are photos of Beyonce and Jay-Z at the 2014 Met Gala. Beyonce wore Givenchy for the second year in a row – remember last year's utter disaster? I'm sorry, but Riccardo Tisci's work for Givenchy is just not good. That being said, this Givenchy look is much better than last year's, although that's not saying much. I do like that Beyonce and Jay-Z stuck with the theme, which was supposed to be black-and-white and old-school glam. Jay looks really nice in his white jacket.
I was trying to figure out a few things as I looked through these photos. One: just how naked is Beyonce? The skirt of the dress isn't lined, but are we actually seeing shadowy butt cheek and/or Beygina? I don't think so. I think there's some kind of lining or something in the crotch and butt area. Two: is that netted headpiece not really a headpiece? Is it actually just a netted piece that someone just stuck on her head for giggles? I ask because it doesn't seem to be attached to anything?
As for the Givenchy look overall… it's incredibly unflattering. Beyonce's body has never looked better these days, and she's at her thinnest in years. So why is she wearing something that makes her look 15 pounds heavier than she actually is? Also: the jewelry is too heavy for Bey.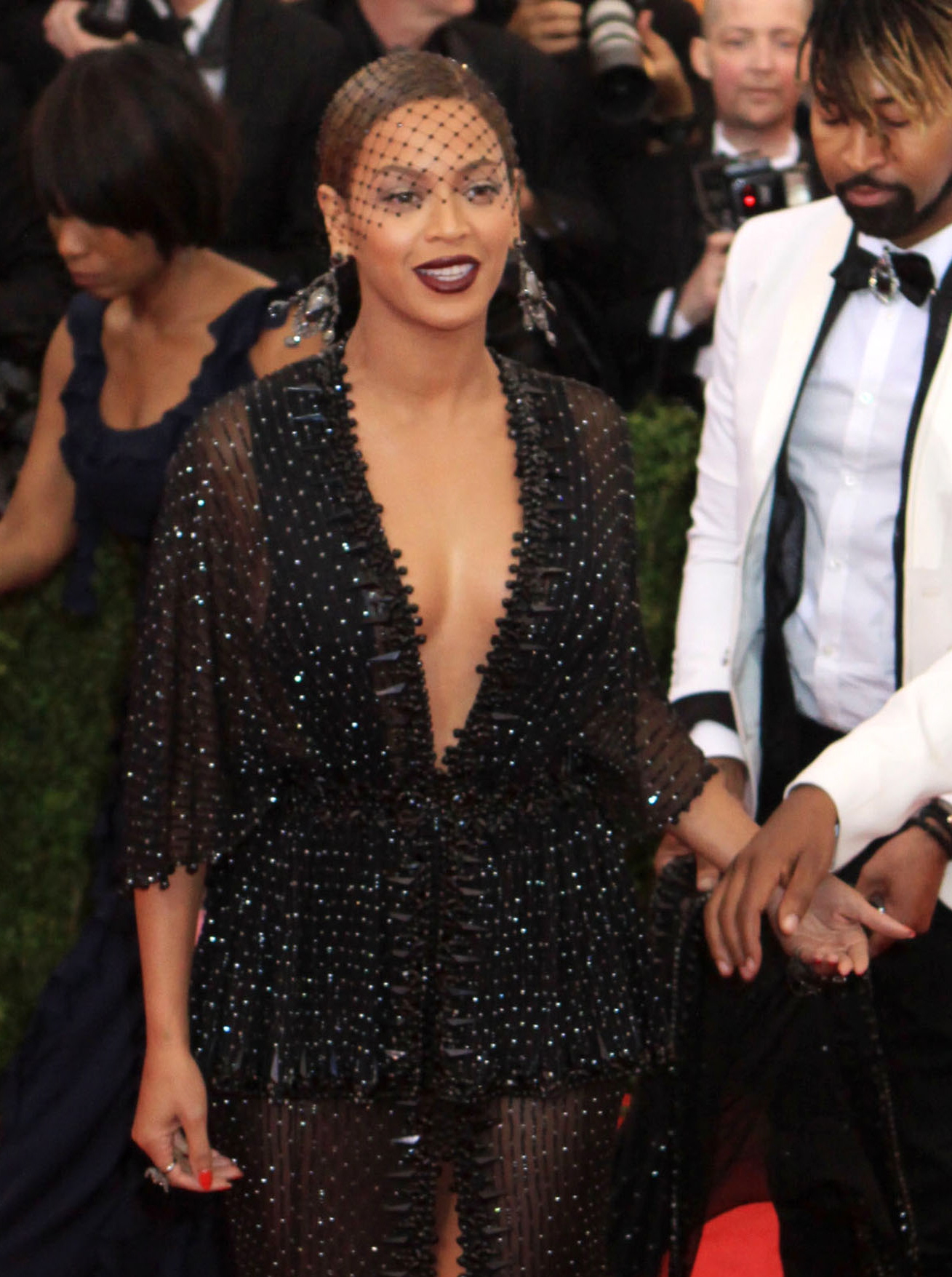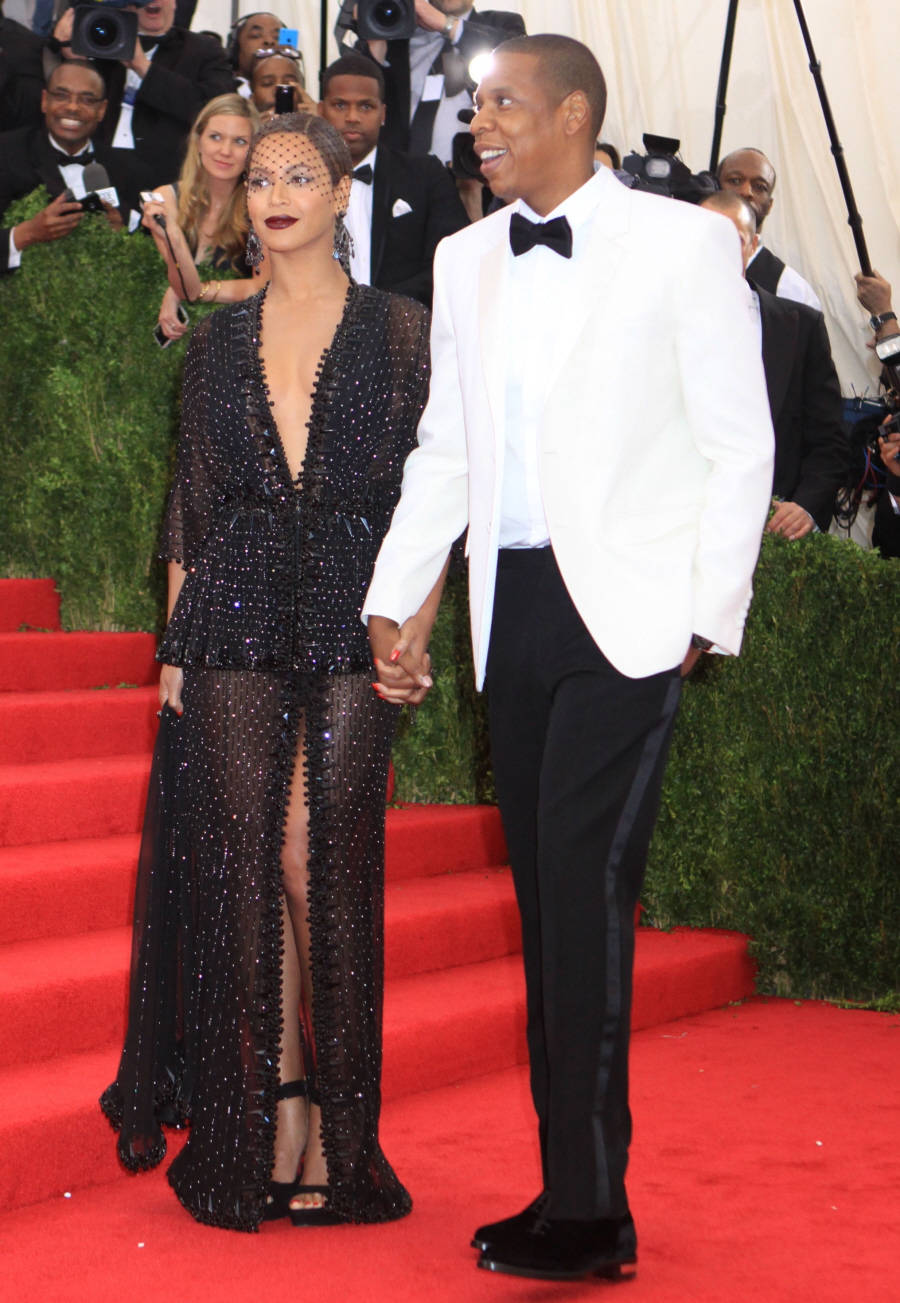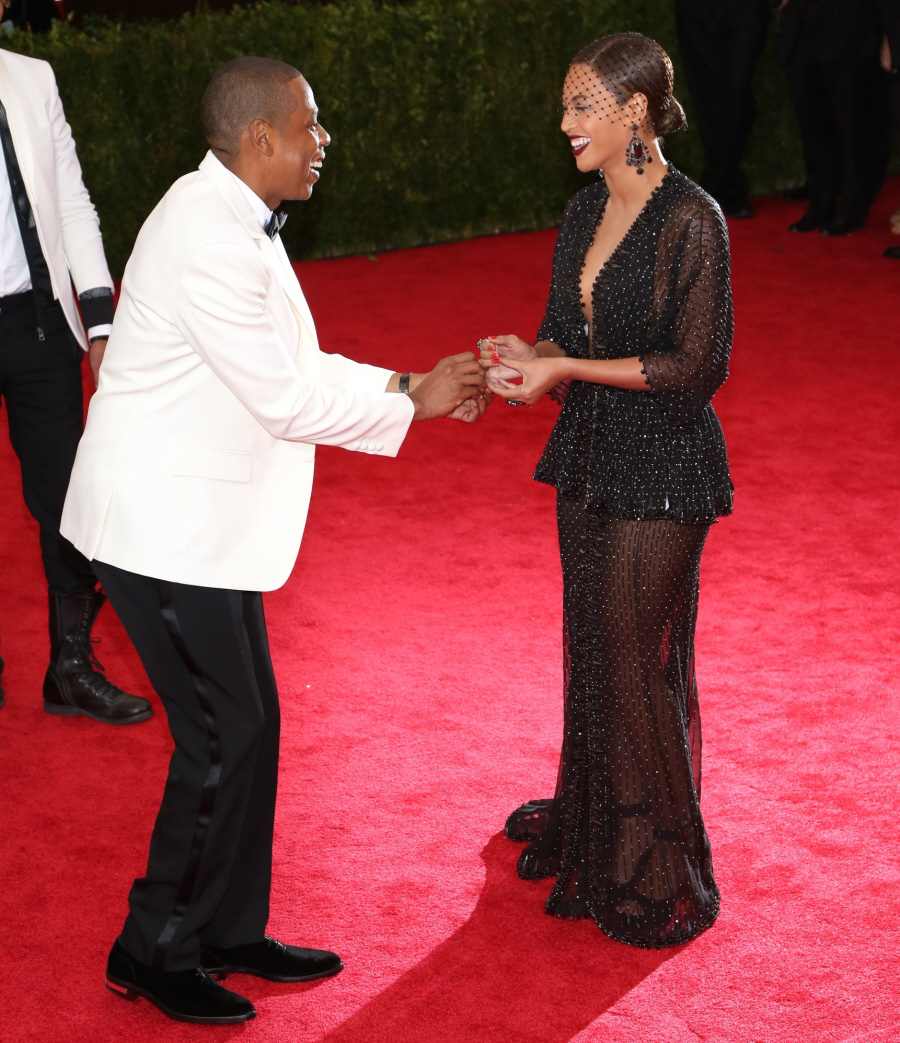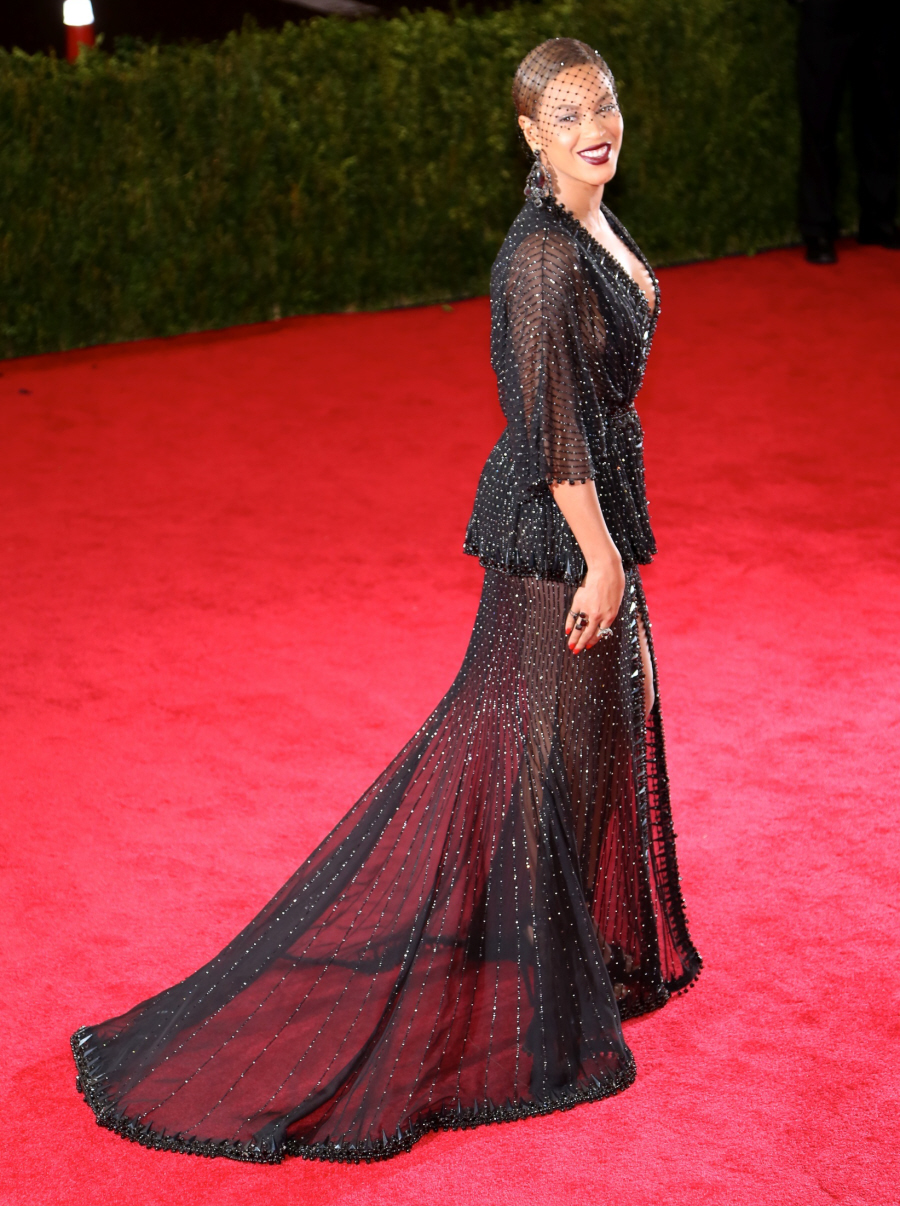 Photos courtesy of Fame/Flynet and WENN.