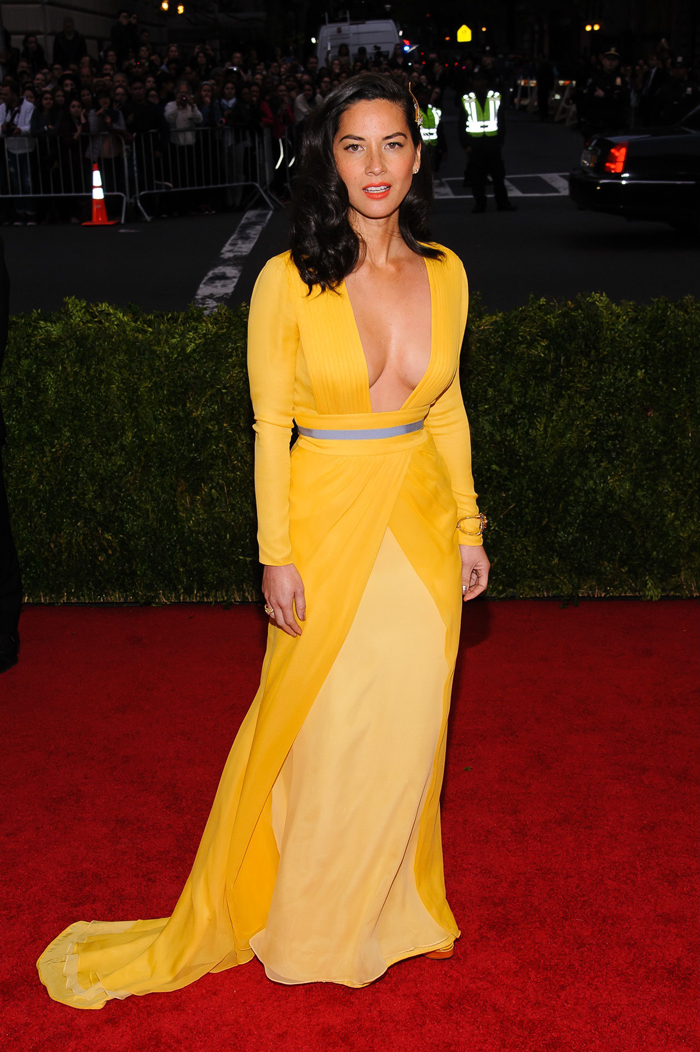 Olivia Munn walked the red carpet at last night's Met Gala in full screen siren mode. Olivia is newly single and looking to make a big splash, and she chose a canary yellow Diane von Furstenberg gown to make an impact. This dress falls flat and overwhelms her figure. The two-toned yellow is confusing. Even though there's plenty of cleavage to be found, there's also too much fabric in the overall dress. Dare I say that this dress ages Olivia? She's only 33 years old, but this seems like a Sharon Stone number.
Olivia looks great from the shoulders up. Her hair is lush. Her makeup is appropriately dewy, and those freckles are always adorable. If she'd gone with a fresher, younger dress, she'd have had a more successful run last night.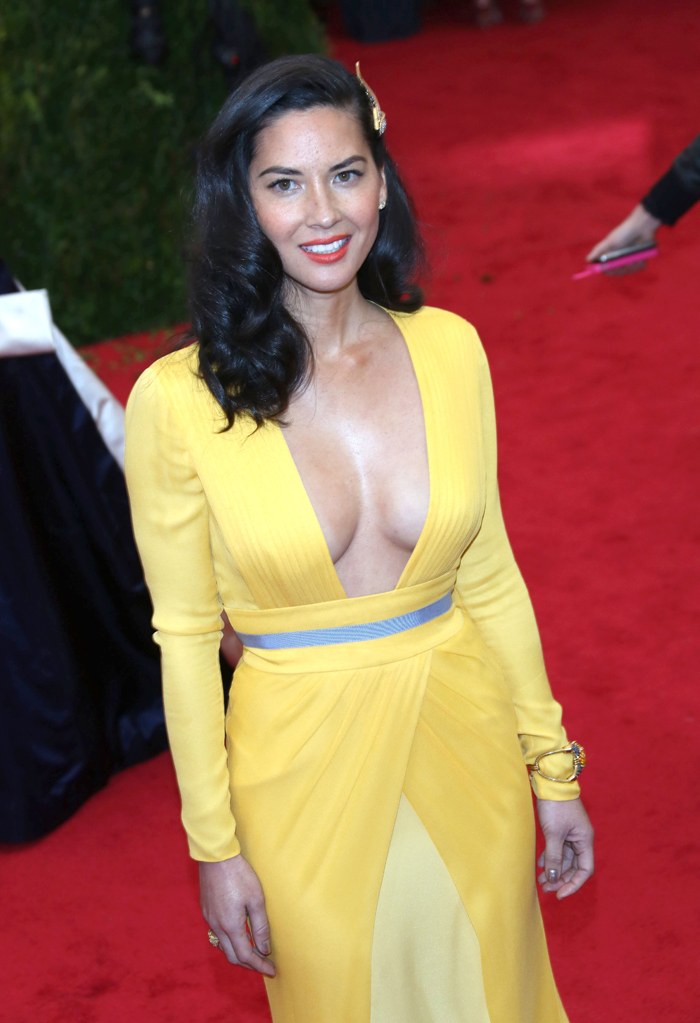 Nicole Richie chose a Donna Karan Atelier dress. This funky, backless dress was made of custom-dyed velvet. She wore Louboutin shoes and House of Harlow 1960 jewelry. The lavender hair sets this look off just right. She looks a little spooky but fun.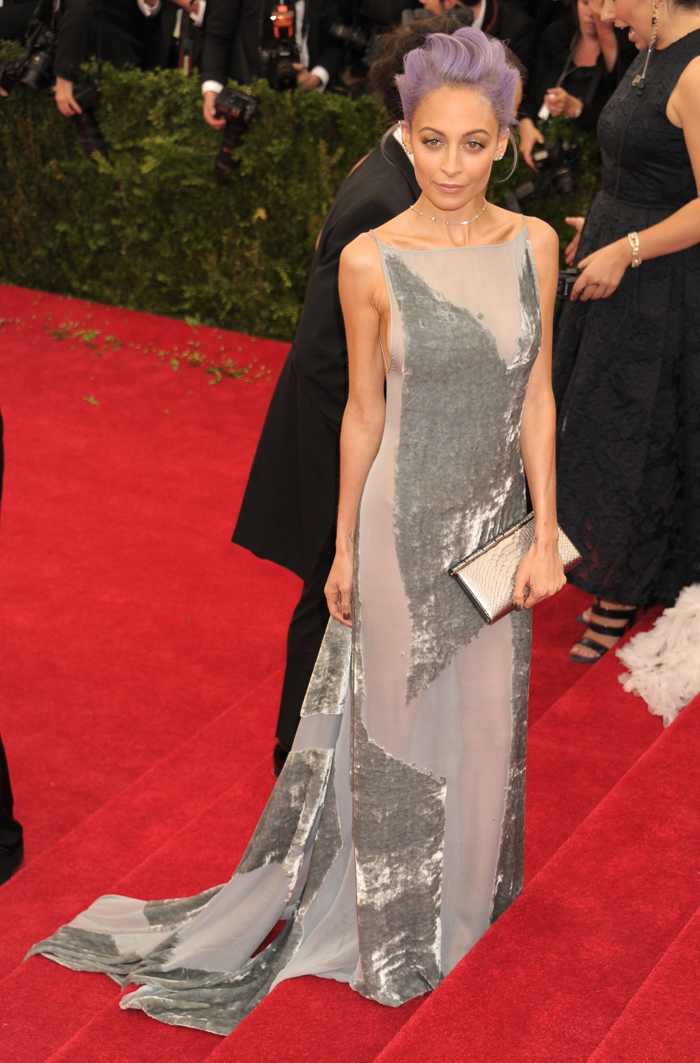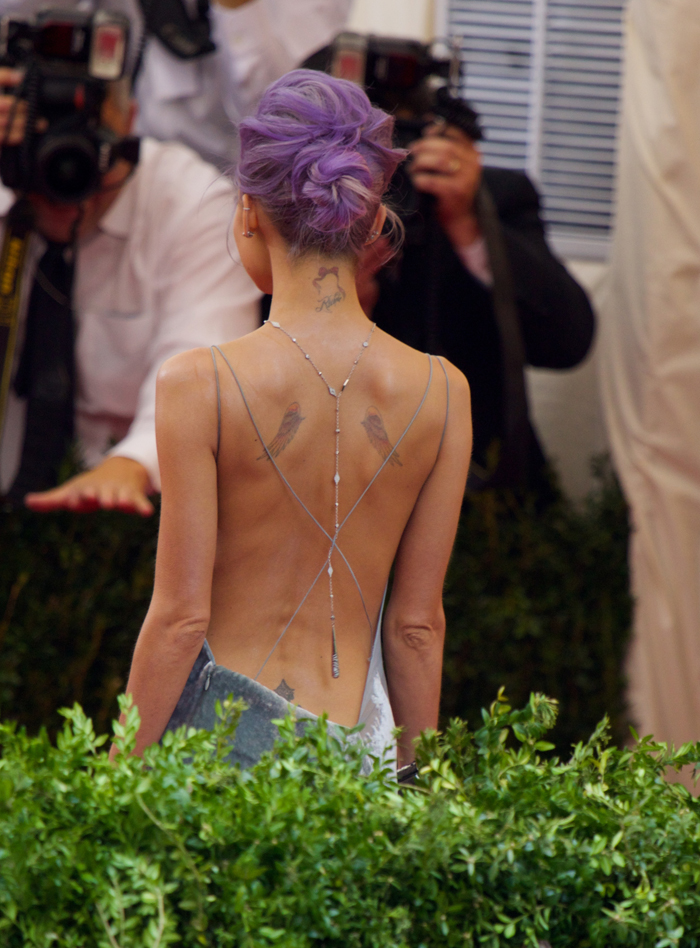 Shailene Woodley wore a multi-print Rodarte dress that made her look like Mother Nature. That was probably the point because Shailene is such a hippy dippy girl. This dress is so busy from the sheer skirt with a leafy overlay all the way up to the velvety silver, off-the shoulder neckline. This dress is pure Shailene. If you like her, you'll like this dress. If not? You catch my drift.
Margot Robbie had a style mishap in Prada. This dress, like many others last night, had too much going on. The white satin bra stood out under the blue transparent overlay with geometric details. The skirt looks like bathroom tile. Oh, so bad.
Photos courtesy of WENN, Pacific Coast News & Getty