Amy Adams was in silver strapless Oscar De La Renta for last night's Met Gala. This is not her best look. We've seen Adams with bizarre looking bustlines in the past, and she often takes calculated fashion risks that aren't too out there. This dress is a miss, in my opinion. It's too one-note, the bodice is not pretty, and the fabric is too bunchy. Her hair is too severe too. Great earrings though.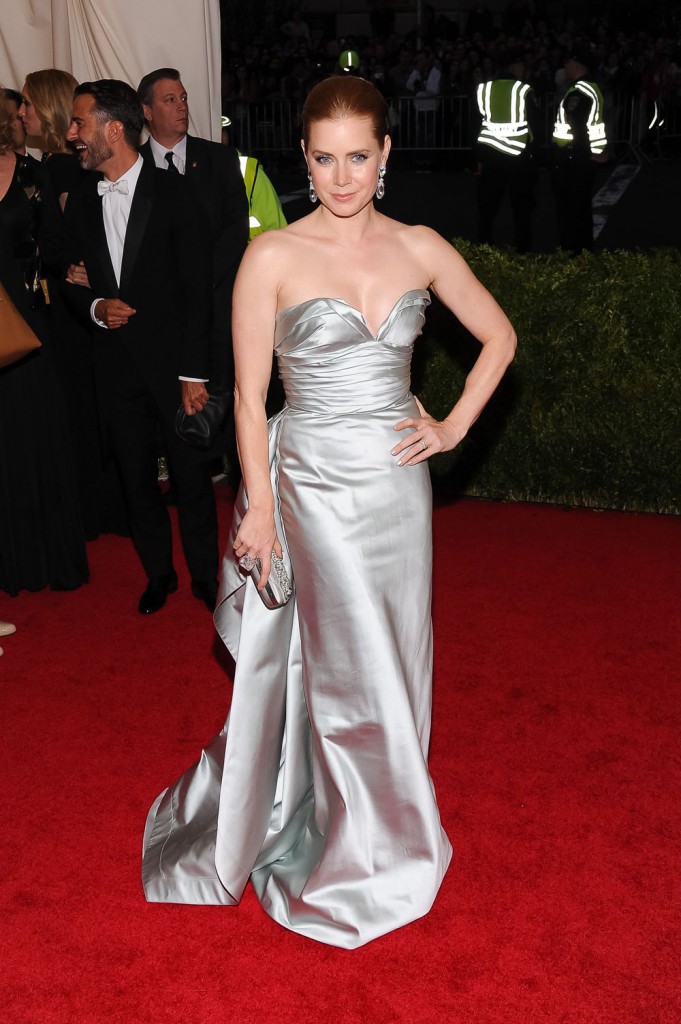 Kirsten Dunst was in a killer black one-shoulder Rodarte. The dress featured an expertly draped velvet panel across the top that extended to one arm. The Death Star from Star Wars was printed on the skirt and tiny sequins dotted the gown in a celestial theme. I absolutely love this dress and think it's perfect for the Met Gala. Well done.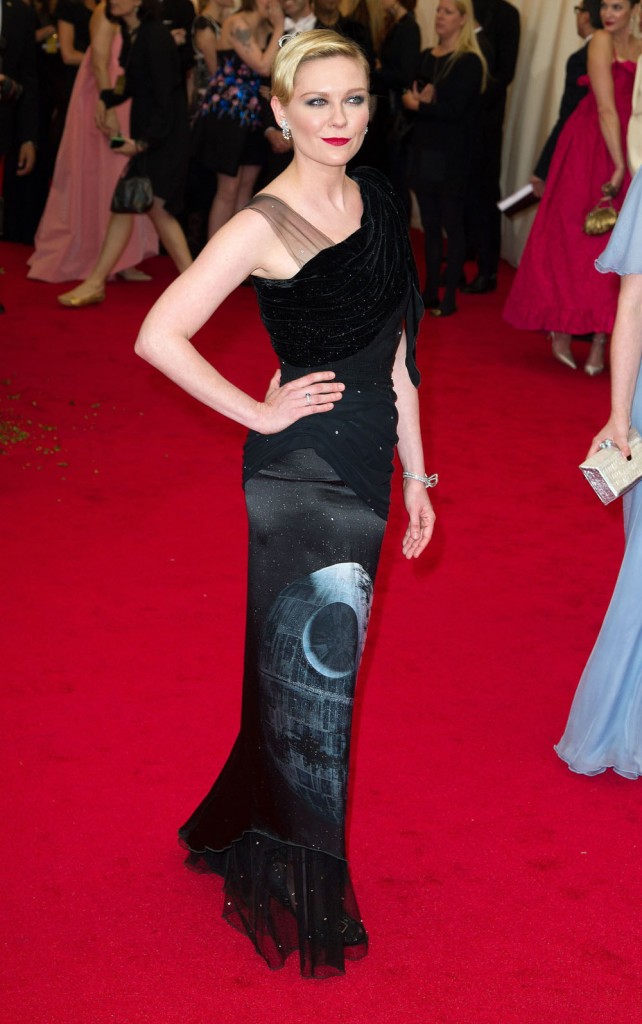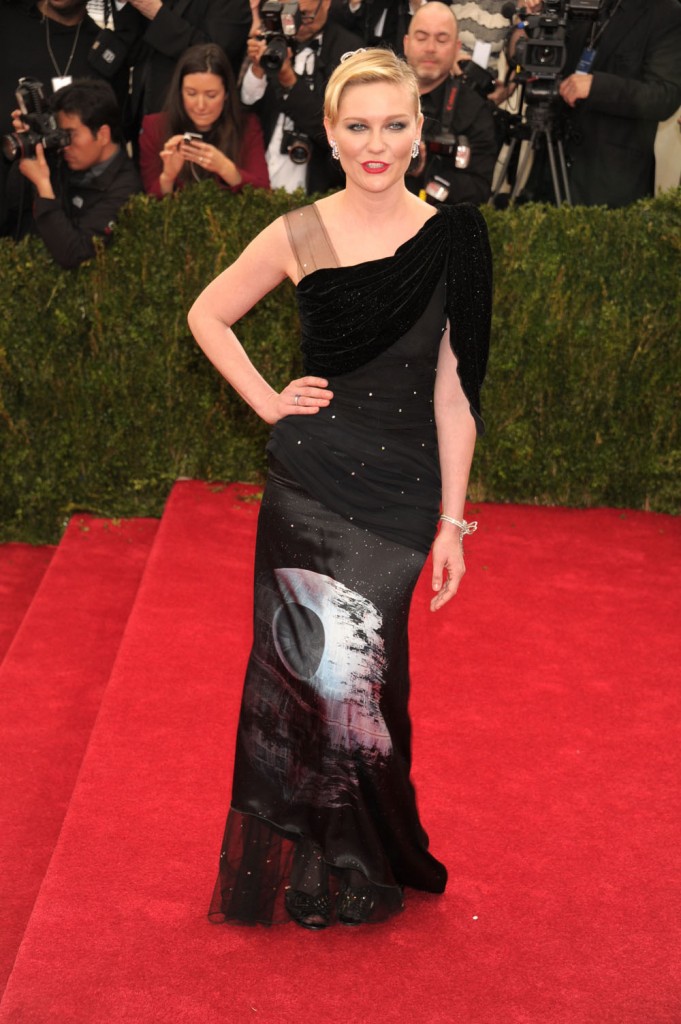 Giuliana Rancic also wore black, with less success. Her gown is Rhea Costa Gown and she paired it with some kind of vest that I'm hoping is faux fur, but it may be real. Her makeup is way too overdone and she looks um, too tiny. I don't want to sound concern-trolly but it's hard not to notice.
Leighton Meester was in a complicated bronze Pucci gown that looks like Mrs. Roper's night out. What is with all the 70s looks lately? The craftsmanship on that dress is impressive, it's just more of an art piece than something that highlights the wearer. Something nice, I like how relaxed and happy she looks. That really goes far to helping her carry this look, which would otherwise weigh her down. I bet that dress is heavy.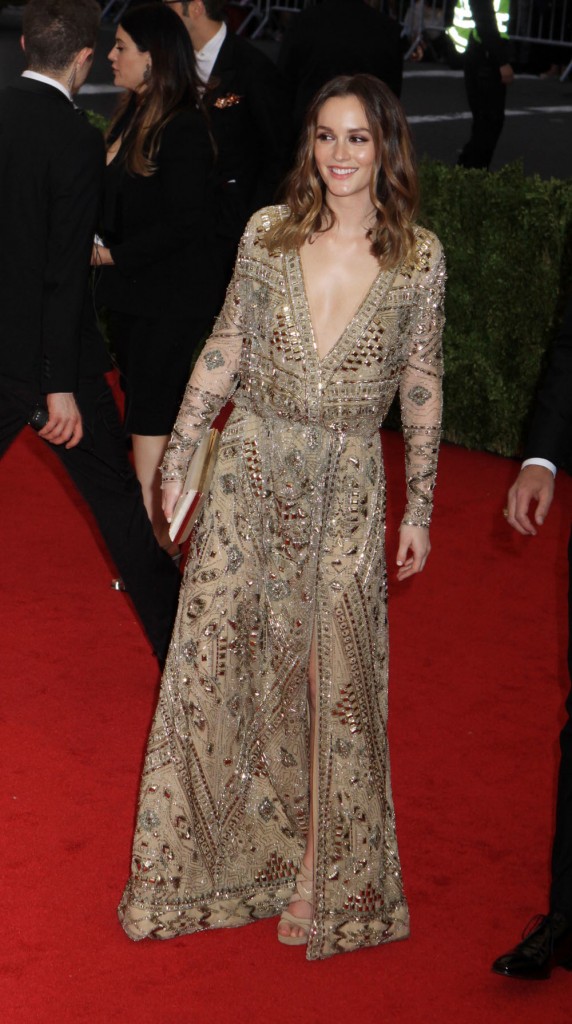 Rosie Huntington Whitely hit all the right notes in Balmain. I know some will find this dress too busy, but I like how daring and bold this look is. The dress mixes leopard print with gold metallic belt-like stripes and yet somehow it works. It showcases her supernatural legs and she's accessorizing with giant gold bamboo-look hoops. Amazing. Those matchy gladiator shoes have got to go though. The dress shouldn't have to compete with the shoes.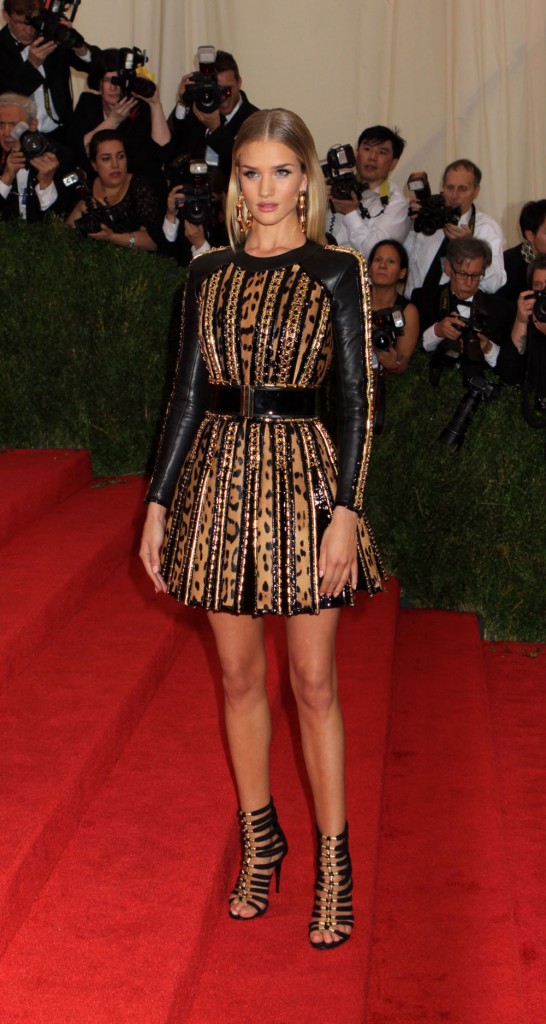 Photo credit: Getty Images and WENN.com