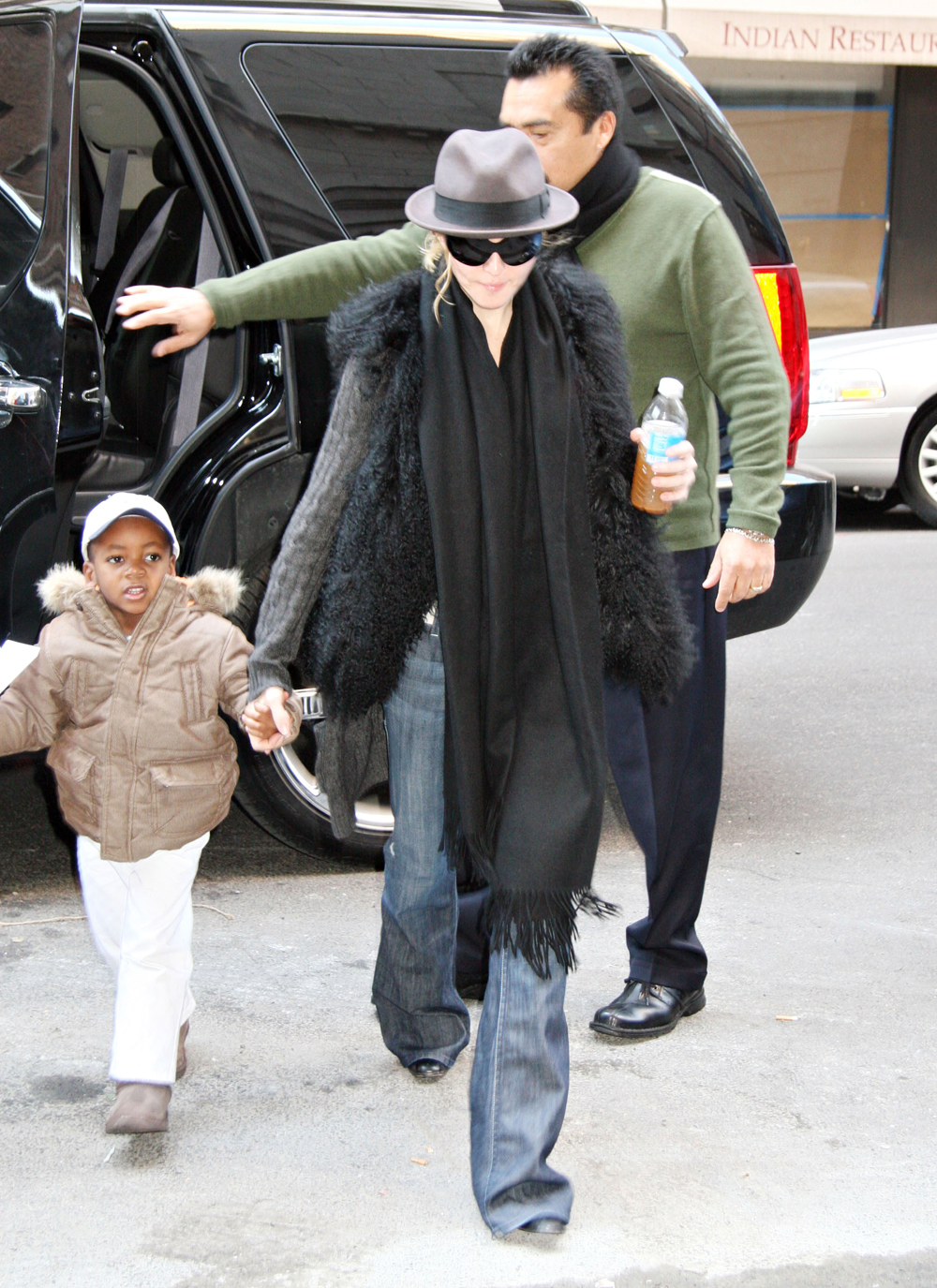 A photo of a nude 20-year-old Madonna has been purchased by an anonymous European buyer for $37,500 in an auction at Christie's. The picture was taken in 1979 when Madonna was just a poor, unemployed wannabe, and she was only paid $25 for the shoot. Though the photograph was only expected to sell for about $15,000, it has set a record price for pictures of the singer. The previous record was a photograph of the cover of her record, "True Blue," which went for $15,000. The Christie's auction was from the collection of Leon and Michaela Constantiner, and contained fashion and and celebrity images. Another photograph in the collection, featuring Madonna, went for $18,500.
Madonna, then known as Madonna Louise Ciccone, was a dancer trying to make ends meet when she answered a newspaper ad seeking a nude model. She may have earned as little as $25 for the 1979 photo session.

Lee Friedlander's raw, explicit black-and-white image appeared in Playboy in 1985. Friedlander has said of the photo session that Madonna "seemed very confident, a street-wise girl. She told me she was putting a band together but half the kids that age are doing that. She was a good professional model."

The photograph auctioned Thursday was one of six from that shoot that appeared in Playboy; the other five pictures were sold together in 2003 for $7,170.

A Herb Ritts photo of Madonna's "True Blue" album cover, which sold for more than $15,000 in 2006, is the most expensive photograph of the singer to sell previously at auction, Christie's said.

Another photograph of Madonna, by Helmut Newton, sold Thursday for $18,750, beating a $15,000 estimate. In that shot, also sold to Playboy in the 1980s, Madonna sports lingerie, curly blond hair and a seductive expression. A man kneels beside her.
[from Yahoo!]
It really is difficult to imagine Madonna as a young, inexperienced entertainer, though from the article, it sounds like she was always ready for fame. But wow – $37,500. It's amazing to think how much people are willing to spend on pictures of celebrities. Tabloids are willing to pay millions for first looks at Brangelina's children, though they're expecting get most of that back through magazine sales. This "anonymous European buyer," though, has purchased this photograph of Madonna just because it's art. Or just because he has a thing for Madonna.
I've actually been to a NYC Christie's auction because my family was selling some of my grandfather's collections, and they're really interesting. Bidding wars between potential purchasers are fun to watch, and I bet there was quite the purchasing competition with this photo. It got from below $15,000 all the way to $37,500 – that must have been some stiff bidding.
Wonder what Madonna will think when she finds out that her $37,500 photograph was topped by pictures of nude models in French and Italian Vogue, which sold for $242,500.
Here's Madonna entering the Kabbalah Centre in NYC on Tuesday. Images thanks to Fame.