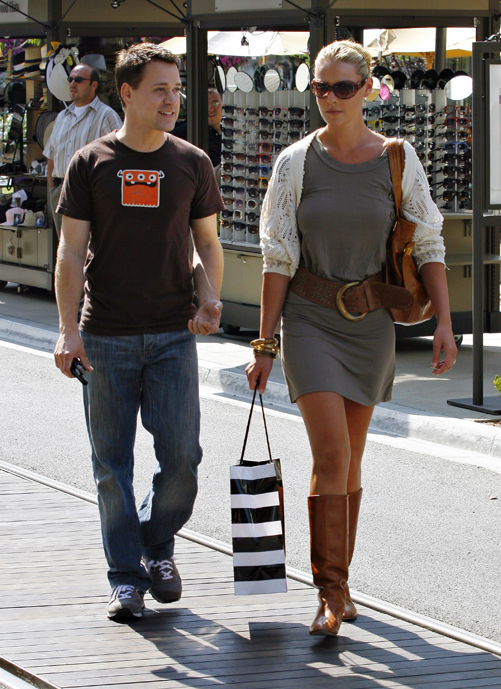 It's long been noted that the "Grey's Anatomy" set must be a horrible place to work. There is such an insane amount of drama going on there. And it's Hollywood – some drama is to be expected. But when you've got the most chaotic and high-strung set on the West Coast, that really says something.
On Tuesday "Grey's" cast mate James Pickens Jr. confirmed that both T.R. Knight and Katherine Heigl are leaving the show. But now executive producer Shonda Rhimes says that's untrue.
Grey's Anatomy creator Shonda Rhimes wants to set the record straight: T.R. Knight and Katherine Heigl are not leaving the show. "That was a very interesting rumor," Rhimes said Thursday night at the 40th NAACP Image Awards in Los Angeles. "And it's not true."

Rhimes was referring to a recent comment in the press attributed to Grey's castmember James Pickens Jr., in which he was said to be confirming the departure of Heigl and Knight. "That was absolutely taken out of context," said Rhimes. "Things happen, and … I think rumors become fact very easily. And you know I don't like to tell you what's going to happen on the show – but that is a rumor," she emphasized.

For his part, Pickens says he meant to wish the pair well in general. "We've been living with these rumors for a long time," he said before the NAACP's awards show. "When the question was posed to me, I was more trying to congratulate Katie and T.R. on whatever they were going to do. But yeah, I don't have any special info about it either way."
[From People]
It's been rumored for a long time that Katherine Heigl and T.R. Knight have wanted off the show. Knight's storylines are trivial filler. They are the acting equivalent of busy work. And Heigl's storylines are just flat out stupid. I'm sorry but the ghost of her ex is following her around for multiple episodes for no reason, and then it turns out she's sick or something but you don't care at that point because it's so dumb.
Even without all the reported drama and negativity on the set, I wouldn't blame either Knight or Heigl for wanting to leave. Wearing a sandwich board promoting the local hoagie shop would probably be more creatively satisfying at this point.
Here's Katherine and T.R. in L.A. this past summer. Images thanks to Fame.