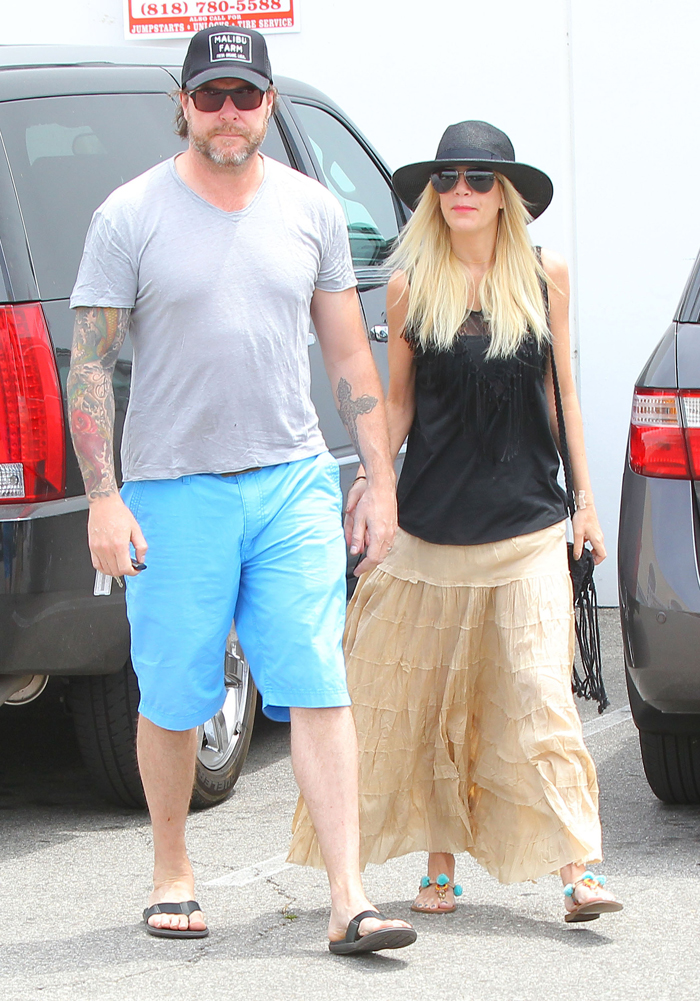 These are some photos of Tori Spelling and Dean McDermott last weekend. They were enjoying a couple's massage because their therapist thought it might help. I'll spare you my (unavoidable) thoughts on Dean's probable "happy ending." Their reality show is still filming, but I don't understand the timing. The show only contains six episodes, and three have aired already. Lifetime will probably drag this stuff out for another season. Or five.
Here's a fun distraction. Candy Spelling has written a new book called Candy at Last. This isn't Candy's first book, but this one seems geared towards correcting Tori's habit of misinformation. Candy acknowledges that she may not have been the greatest mother, but she's tired of Tori playing the "poor little rich girl" act. Candy also says that Tori asks her for gifts and will shut her out of her grandchildren's lives if Candy says no. Radar has some excerpts:
Dean McDermott isn't the only person making Tori Spelling's life a living hell these days. As her marriage crumbles and her TV show tanks, the reality star's mom, Candy Spelling, is reigniting their long-running feud in an explosive new tell-all, Candy at Last – and only RadarOnline.com has all the details!

"I am by no means saying that I am the perfect mother now or I didn't make mistakes when my children were growing up," Candy writes in the bombshell book. "Having said that, I also believe that there comes a time when you have to stop blaming your parents. Take responsibility for your own actions and attitudes."

And speaking of Tori's actions, Candy spends plenty of time rehashing her daughter's affair with McDermott in the memoir, as the Tori, 40, and McDermott, 47, deal with his latest infidelity on True Tori.

Recalling the period when Tori hooked up with McDermott, Candy writes, "Our daughter, Tori, had been incommunicado since an abrupt divorce from her husband, Charlie [Shanian]. Aaron was disappointed about her divorce, and since then, she had refused to speak to any of us on the phone. I was devastated about Tori and [Aaron] was angry," she reveals. "He left her numerous messages on her cell phone. I tried reaching her as well. Not surprisingly, we didn't hear back from her."

The next time Candy saw her daughter was at Aaron's funeral in late June 2006.

"Tori and Dean walked into Aaron's service and took seats in the back row," she remembers. "It was very emotional because I didn't know if she was going to show up. This was my first time seeing my new son-in-law Dean. A friend of mine couldn't bear the awkwardness. 'This isn't right,' he said."

And after another "uncomfortable" run-in following the funeral, Candy, 68, writes, things only got icier as their family drama got splashed across the tabloids.

"It was hard not to take what was being written personally," she insists. "With time I've come to understand it better. Tori really is so much like her father. She is very talented and has the ability to capture the attention and imagination of the American public with her storytelling."

But just as soon as the feud began, it was finished when Tori gave birth to her first child, Liam, in 2007. "We have never discussed that painful period in our lives when we didn't speak," Candy admits. "We just tried carefully to move past it. I like to think that it was her pregnancy that paved the way for us to resolve our issues."

Nevertheless, it hasn't been happily ever after. Candy says she's realized "when I denied Tori an extravagant purchase, it resulted in radio silence."
[From Radar Online]
That was some pretty sly shade from Candy. She tossed out a backhanded compliment about how Tori's such a great storyteller just like Aaron Spelling. That's Candy's way of telling the world that Tori is full of crap and has been crafting her own image through the tabloids. I have to give the girl credit — Tori has led a pretty lengthy career based upon her "reality" of a life that's really not that interesting. Tori has hustle. I shouldn't cheer for Candy because she's probably not the most truthful person either.
* Episode Three of True Tori has aired with more therapy for Tori and Dean. This episode showed Dean recoiling in physical pain while Tori talks about the day he cheated on her. Tori said, "It's creepy to think that someone could be that good of an actor. Raising your kids and this to me, was done, right in the middle of loving you. Like, I was giving you and our family 100 percent and this is where we were. We were at a Christmas event. I was taking pictures of the kids in fake snow. I had all four kids there by myself, managing them, and you called me and we talked to you on FaceTime and I was like, 'Oh, daddy's busy, he's working.' And this is the memory I have of that Saturday." Dean grabbed his head and said it felt like he was being stabbed in the eye.
* Dean and Tori are still whining about their sex life. Tori is upset that she's never good enough for Dean, who admits he is "insatiable." He also talks about how he "wasn't attracted" to Emily Goodhand. She was "just like a warm body." Then Tori and Dean both lamented how neither one of them ever gives the other compliments anymore. They both want the other to say stuff like, "You're so hot, baby!" Their therapist responded, "You're both completely insecure!"
Here's Tori getting a new tattoo while filming her reality show on 5/1. Is it a "Dean Forever" tattoo? That wouldn't surprise me.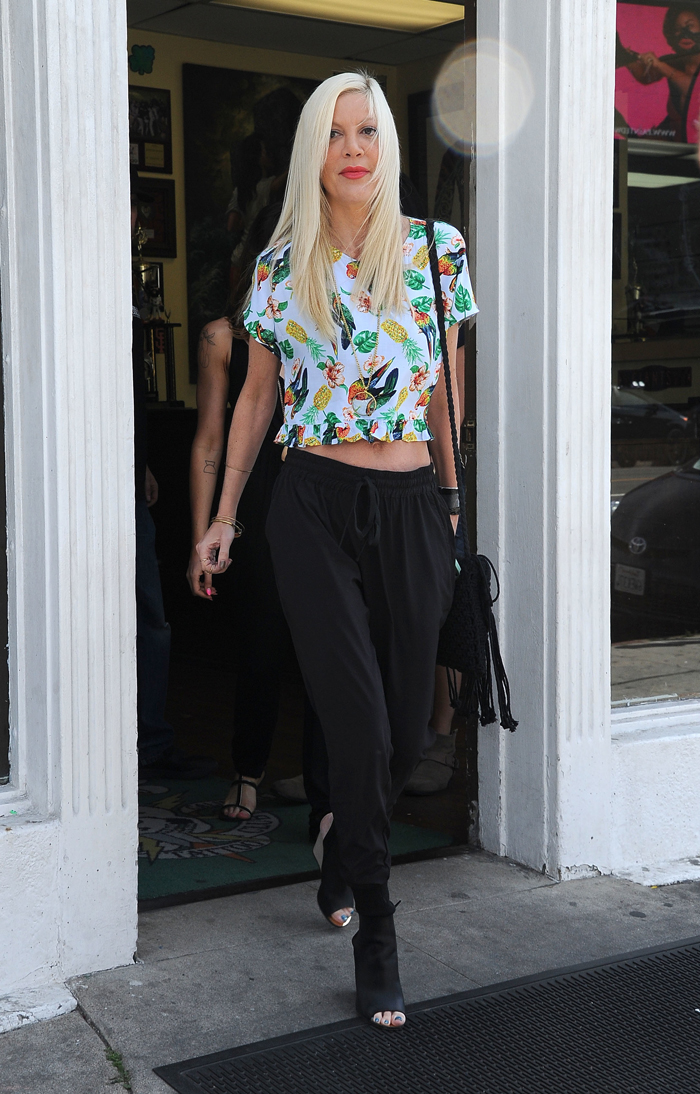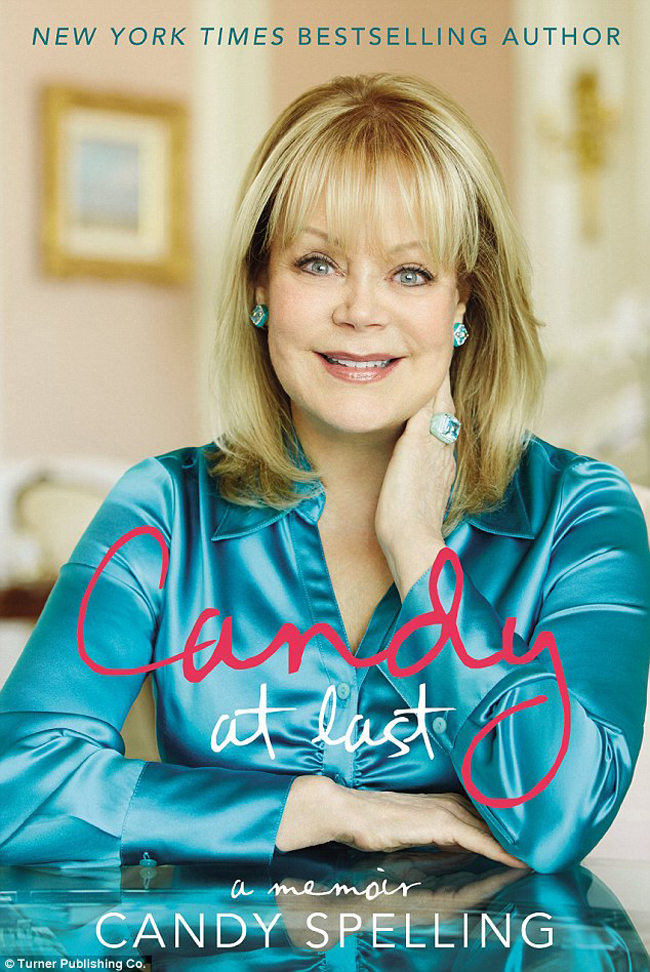 Photos courtesy of Fame/Flynet, WENN & Turner Pub Co