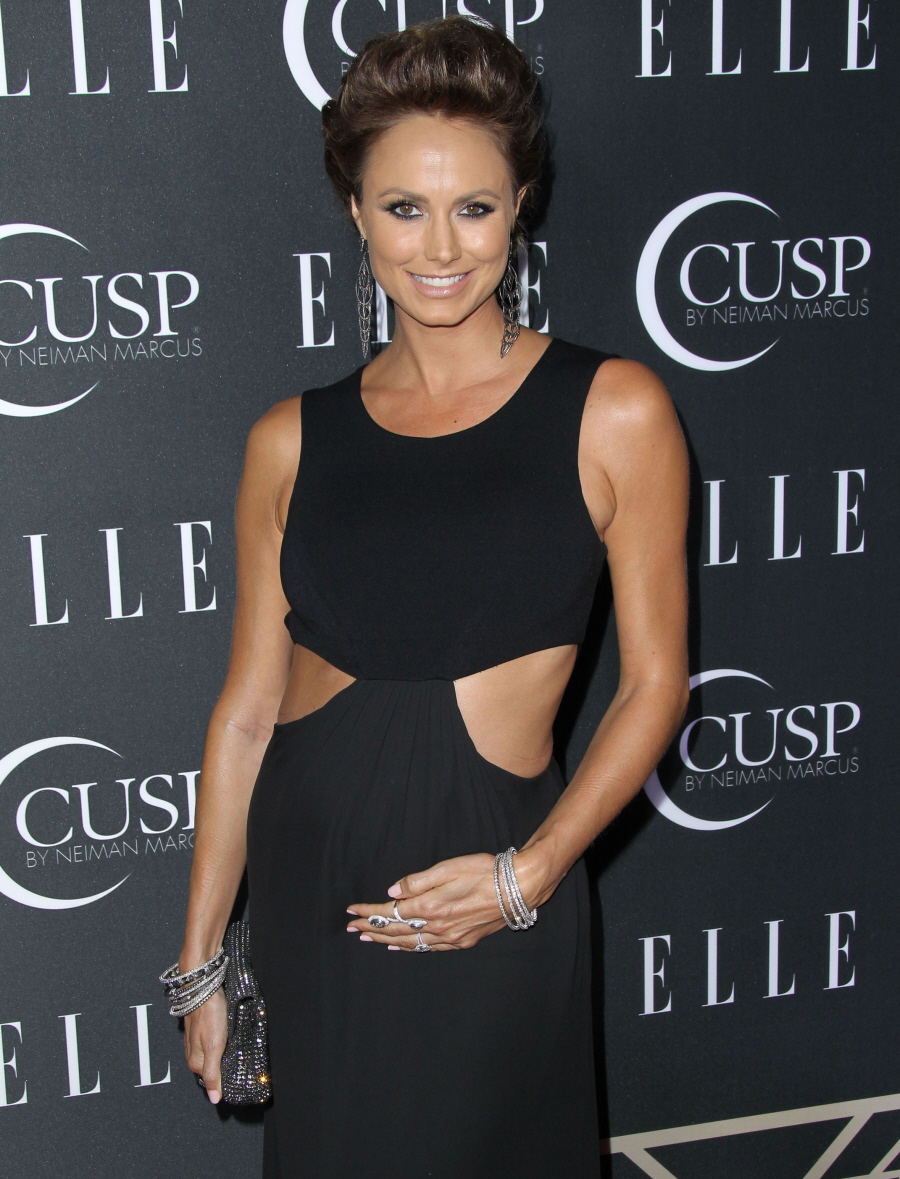 If you've been paying attention to George Clooney's Engagement Spectacular, you know that "someone" (George's publicist) has been lacing the happy-happy stories with not-so-subtle shade for George's ex-girlfriends. "Someone" has ensured that we never think of Amal Alamuddin like those other uneducated, unambitious, unserious, fame-hungry golddiggers that George has dated before. Which has made many us wonder, "What's up with that?" I mean, no one forced Clooney to "Pretty Woman" this succession of C-listers before Amal. And now we're in the position of actually feeling sorry for Clooney's Former Girls. Like, say, Stacy Keibler. Keibler moved on VERY quickly after George, and she's already married and knocked up. But someone thinks she's still "irked" by George's Fiancée Rollout.
Did Stacy Keibler get played by Hollywood's most infamous playboy? George Clooney's April 22 proposal to British human rights attorney Amal Alamuddin was a surprise to many, including the Gravity actor's ex-girlfriend, who once thought she'd be the one saying "I do" to the longtime bachelor.

A source reveals in the new issue of Us Weekly that Keibler, 34, was "irked" by her ex's engagement last month. "When George and Stacy got together, he told her she would be the one he'd marry — and that they could have kids," the insider tells Us of the former model, who dated Clooney, 52, for two years before their split in July 2013.

Alas, that vision of domestic bliss never came to be for the couple. But all's well that ends well — Keibler married businessman Jared Pobre in March and is now expecting the couple's first child, a baby girl, later this year. And a pal insists there's no bad blood between her and Clooney.
"Stacy's happy for George," the second insider tells Us. "She is glad he was able to find true love."
Just an hour or so after Us Weekly dropped that story online, Gossip Cop got a tip from a "a source close to the situation." Why can't they just say it's Stacy? Because it's Stacy. So, Gossip Cop's source says that Us Weekly's story is "100% false" and "Stacy is so happy with the way things worked out. She has found her perfect match and is excited to start a family. She is so happy that George has done the same and feels strongly that things in life happen for a reason." And if you read Stacy's wedding interview in People Magazine, you will understand when I say that FOR SURE Stacy made a statement to Gossip Cop. That sounds just like her.
So, while George's publicist is making sure everyone knows that Amal is nothing like any of Clooney's exes, Stacy is bending over backwards to make sure that no one thinks she's still hung up on Clooney. But the fact that she ran to Gossip Cop right away makes me think otherwise.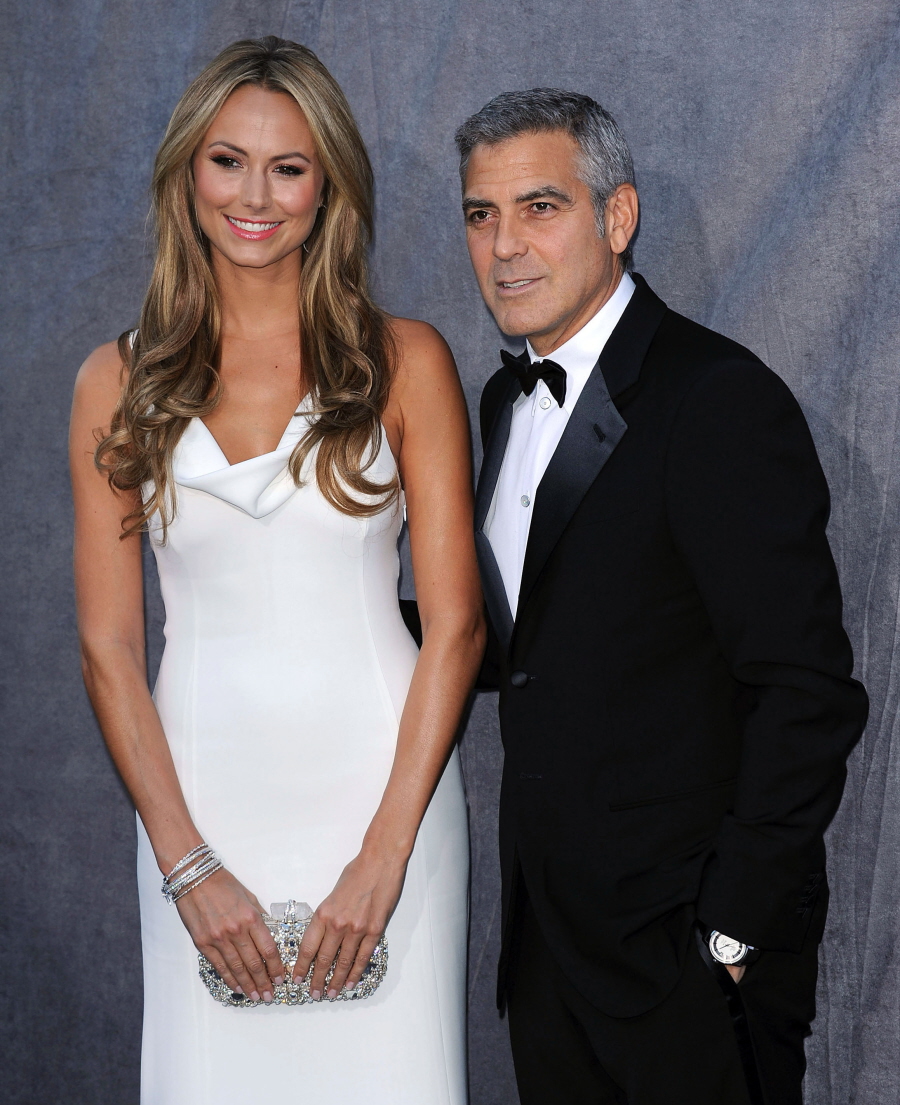 Photos courtesy of WENN.