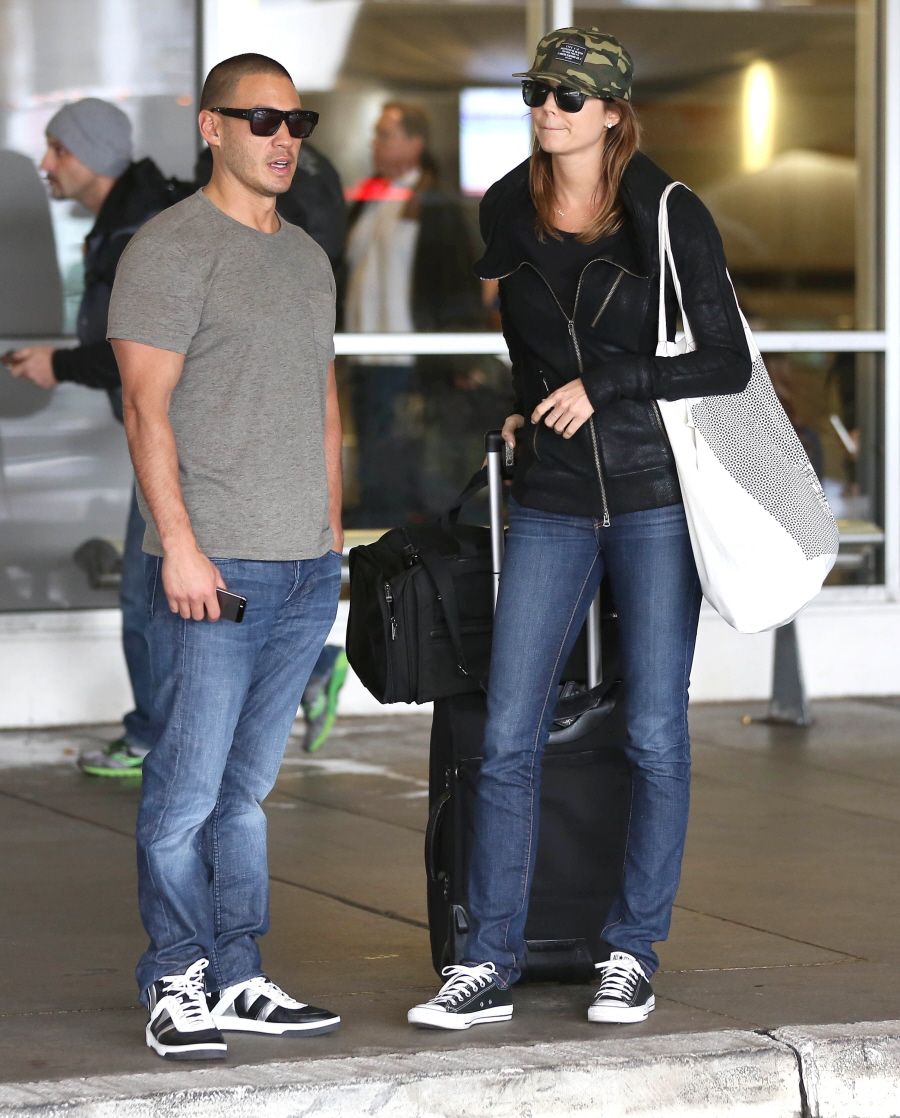 Wow, Stacy Keibler managed to achieve what has eluded so many of George Clooney's ex-girlfriends: she actually got married. Not only did Stacy marry her first post-Clooney boyfriend, she did it within a year of her Clooney breakup! And the guy isn't a loser either. Stacy Keibler married her boyfriend of about seven months yesterday in Mexico. The guy is Jared Pobre, and he's being described as a "millionaire entrepreneur" (we talked about them when they first began dating last year). So, he's not famous but he's wealthy and they actually seem very happy together! So, congrats on the wedding!
Surprise! Stacy Keibler married tech entrepreneur Jared Pobre in an intimate sunset ceremony on a beach in Mexico on Saturday, PEOPLE has exclusively learned.

"My happiness is indescribable!" Keibler, 34, tells PEOPLE. "Marriage is the ultimate bond of love and friendship. It means putting all your faith and trust into a person that you can't help but believe is your soul mate. Someone who has all of your best interests at heart; someone handpicked for you, to help you grow and be the best person that you can be. Jared is all of this for me."

Although the small wedding was a joyful surprise for family members vacationing with the couple, Keibler and Pobre have been quietly planning the low-key celebration for several months.

"We both felt strongly that our 'love day' should be intimately special, and that's exactly what it was," the couple tell PEOPLE in a statement. "It was a blend of romance, tranquility, natural beauty, bonding and overwhelming love."

Keibler, who amicably split from George Clooney early last summer, began dating Pobre, 39, in the fall. However, the two had been friends for over five years. An Orange County native, Pobre is the CEO of Future Ads, a private interactive firm he started in 2001. By 2009, it was one of the fastest-growing interactive companies in the country. This is the first marriage for both.
Jared is apparently 39 years old, just five years older than Stacy, which makes this one of the more age-appropriate relationships that I've heard about in a while. Two single, never-been-married people in their 30s who met, fell in love and got married within a year? And both have their own money? Sure, it's a non-event, but it's still pleasantly surprising. The statement Stacy released to People is kind of funny though – I mean, she seems like she's in a love-haze, so bless her heart. My cynicism is showing, I know.
But I am sort of proud of Stacy… she's a woman with completely reasonable life goals who doesn't overreach. Remember when Sarah Larsen thought she could be a high-fashion model? Remember when Elisabetta Canalis thought she could be a legit Hollywood actress? Stacy never bought into the hype. She aimed for a career in reality/competitive TV, and that's what she got. She wanted to get married and she didn't wait for Clooney to come around, nor did she wait for someone famous to ask her. Stacy might end up to be the most accomplished of all of Clooney's ex-girlfriends.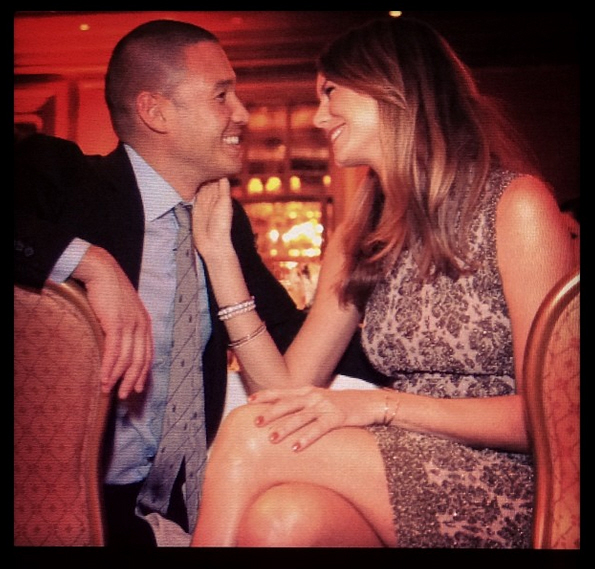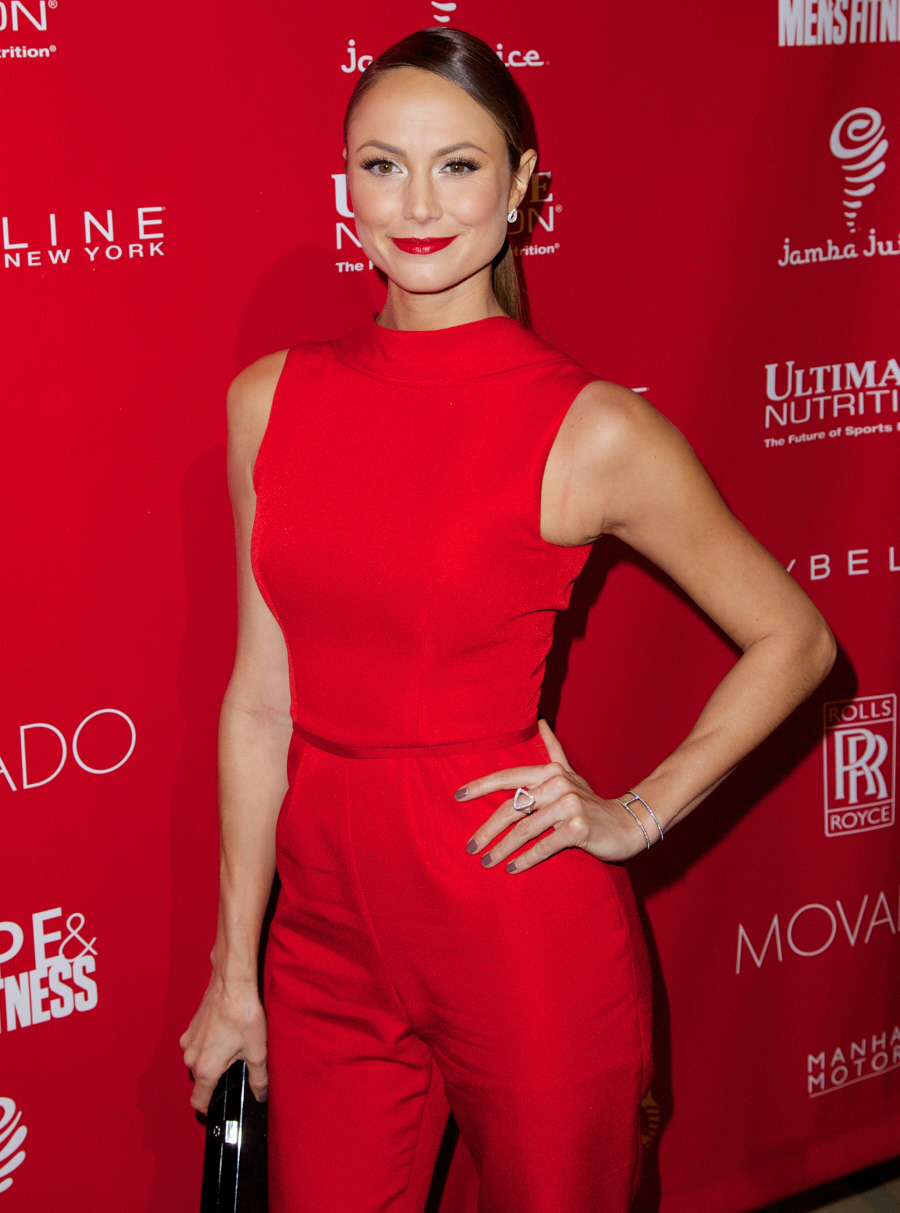 Photos courtesy of WENN, Fame/Flynet and Instagram.