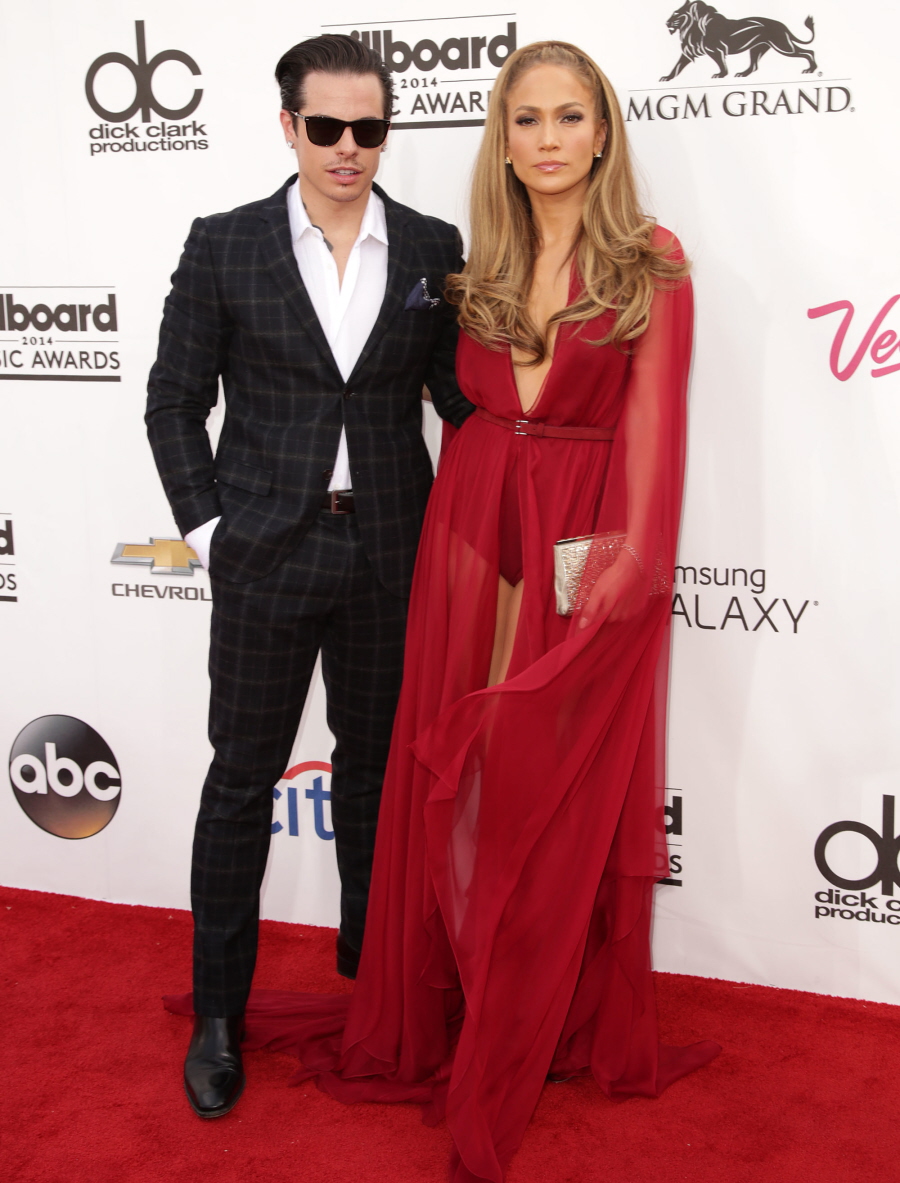 The Billboard Music Awards were held last night. Surprisingly, a lot of people came out. It's weird in music these days – the music landscape now is the complete opposite of what it was when I grew up. When I grew up, everyone came out to the MTV Music Awards because they were seen as "more legitimate" and "closer to what the kidz really listened to." Nowadays, hardly anyone comes out for the MTV awards shows and everyone comes out to the standard-bearers, the corporate music awards shows, like the Grammys and the Billboard Awards. It's weird. You can see Billboard's 2014 winners list here.
Anyway, Jennifer Lopez showed up in what amounted to a bathing suit and a fancy robe. This is Donna Karan. Something nice: it's a gorgeous, rich red. And I like her hair. Something mean: I'm not saying women in their 40s need to wear burkas or anything, but Jennifer is 44 years old – surely she's past the "showing up to events in my underwear" stage of life/career, right?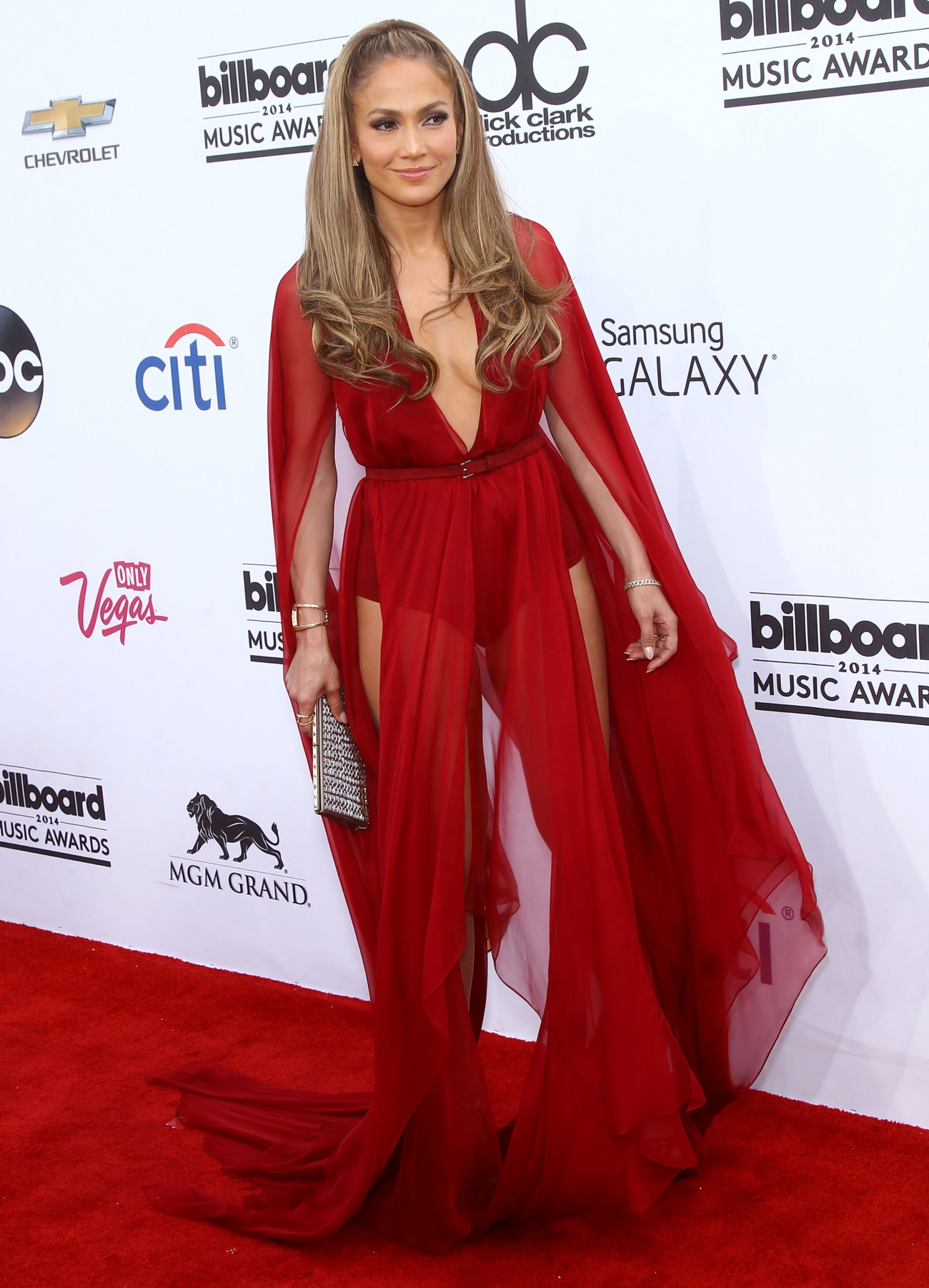 It's kind of weird to me that Iggy Azalea is wearing the "classy" version of J.Lo's dress. Iggy wore this similar-colored Zuhair Murad gown which… it's very old-ladyish to me. I think it's the lace sleeves. I like Iggy a lot and I think she's got a really great "look" – I kind of wish she would stop trying to be "Fancy" (get it?) and just be herself. Also: I am obsessed with her body. Seriously. That little waist and those crazy hips and butt? She's got a great shape.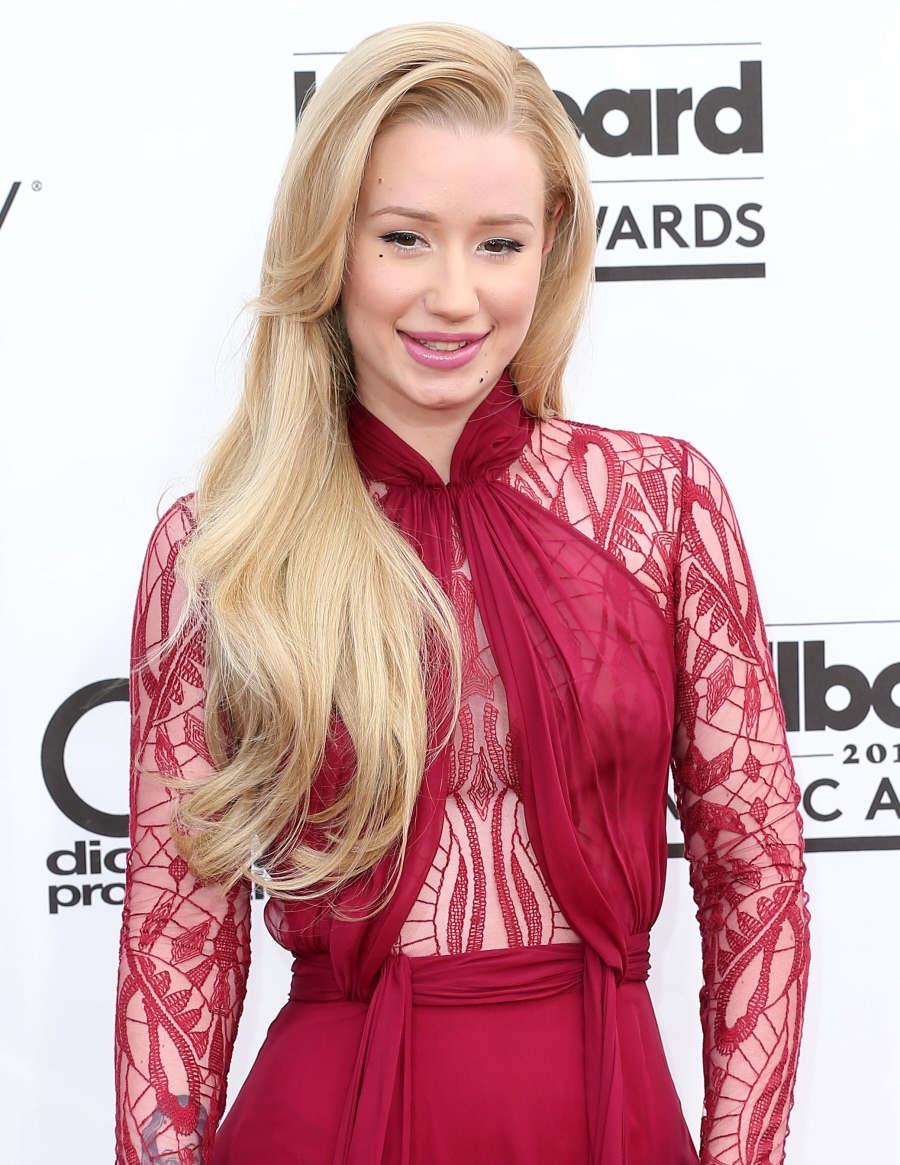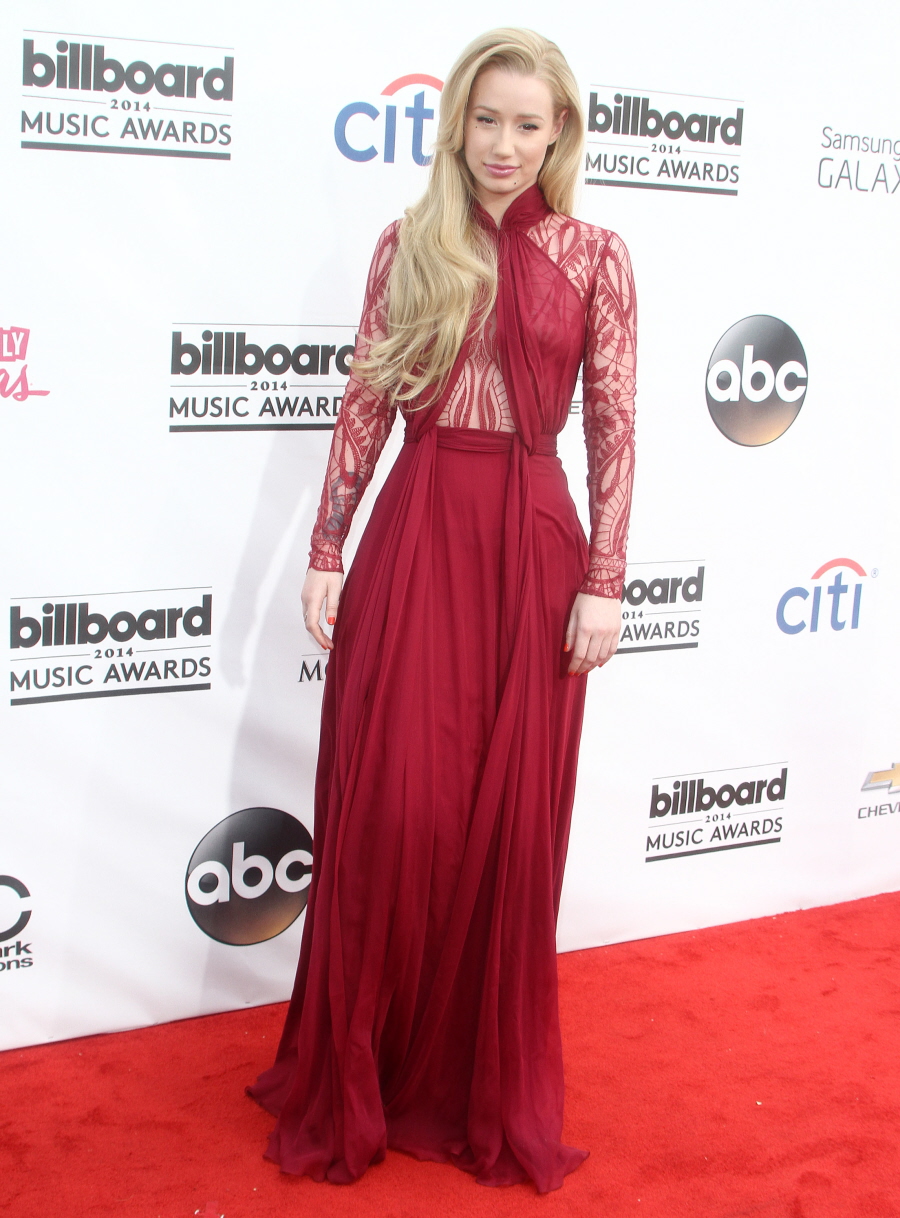 Carrie Underwood in Oriett Domenech. WHOA. I have to give her some credit for mixing it up – Carrie's "princess dress" problem is much worse than Taylor Swift's, and I never would have thought Carrie would go for a metallic-and-acid-lime gown. I think this might be my favorite look? She's really pulling it off.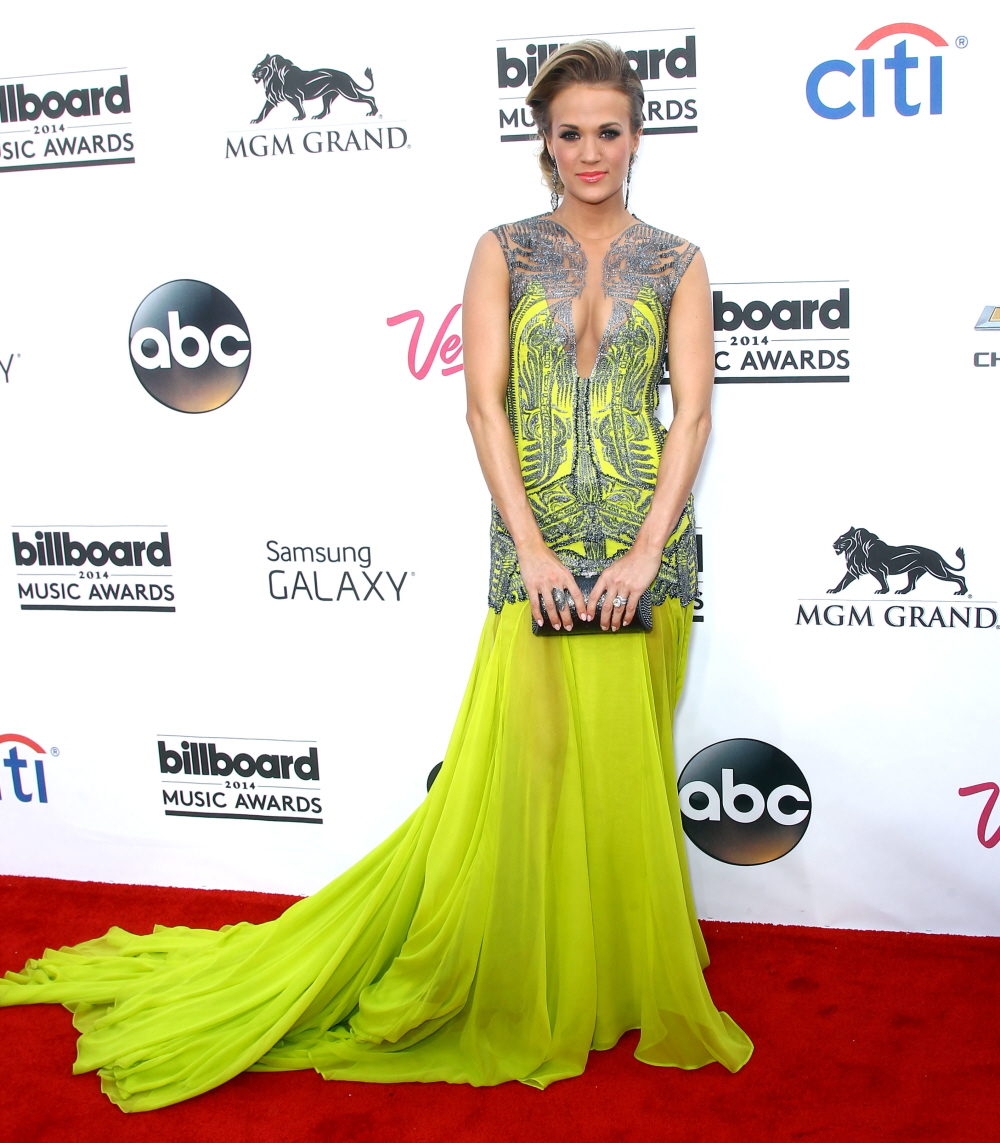 Y'all know I love Nicki Minaj's makeover/makeunder, which she's been doing for the past few months. So, while I love that she's still going for a simpler look, I don't think this particular style is her best. The hair is too "done" (still a vast improvement from the wiglets though) and while this Alexander McQueen gown was a god idea, it doesn't fit her properly. We shouldn't be seeing underboob.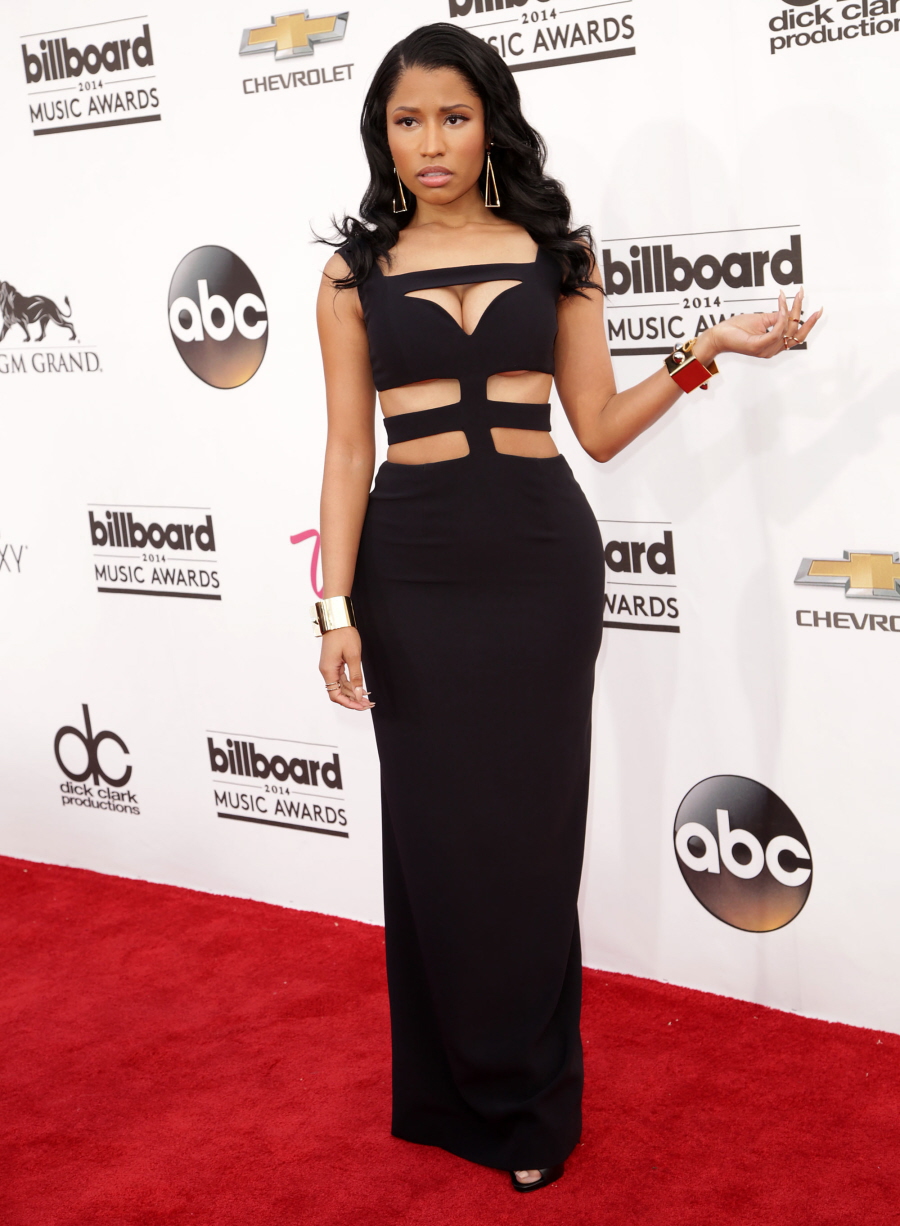 No one has an ID on Kelly Rowland's dress… she just got married, so I guess she's showing off her newlywed glow. I can't sign on to this dress – it's just a bra and a fancy skirt. Ugh.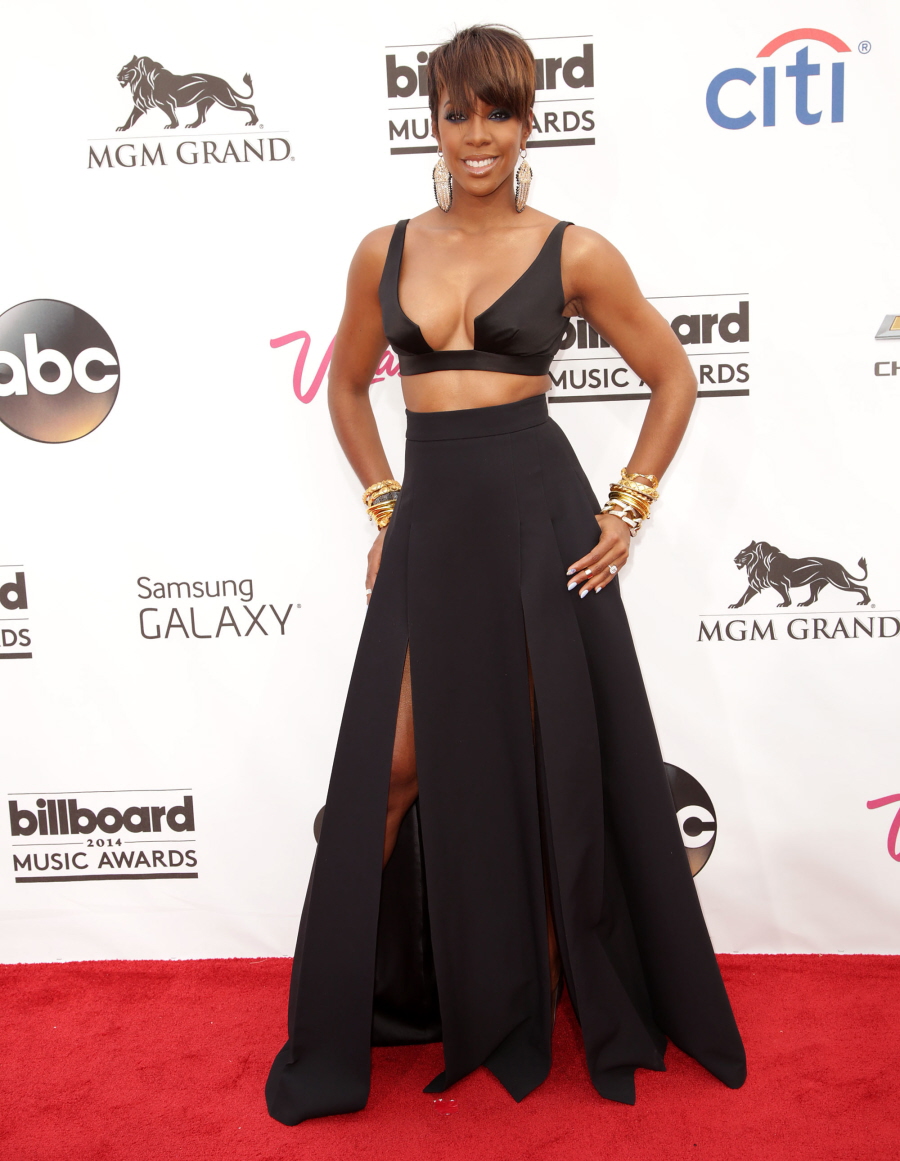 Kesha walked her first red carpet since all of the eating disorder/rehab drama months ago. She looks good! She looks healthy. I'm not wild about the dress, but sure. I'm glad she's getting better.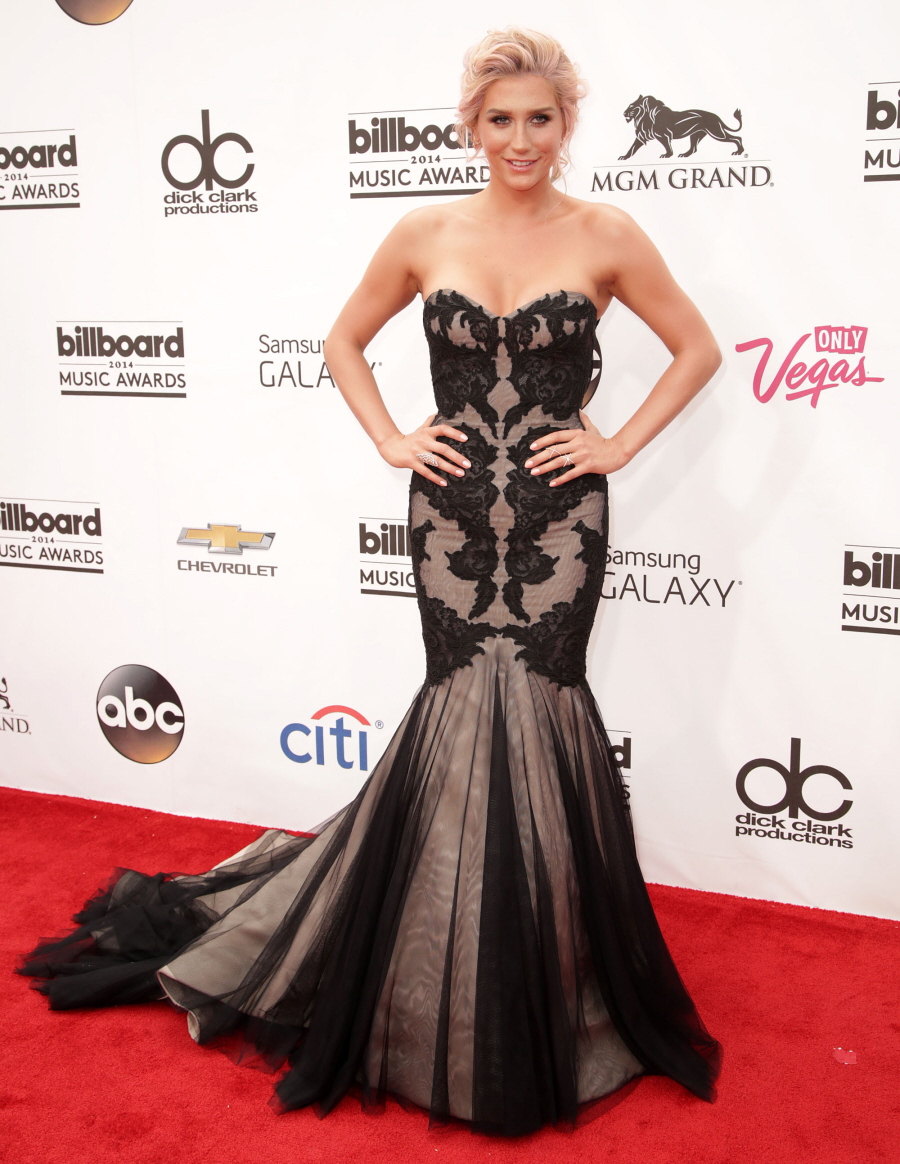 Cher Lloyd in Mikael D – eh. This was not her stylist's best idea. But I'm biased – Cher's voice gets on my last nerve.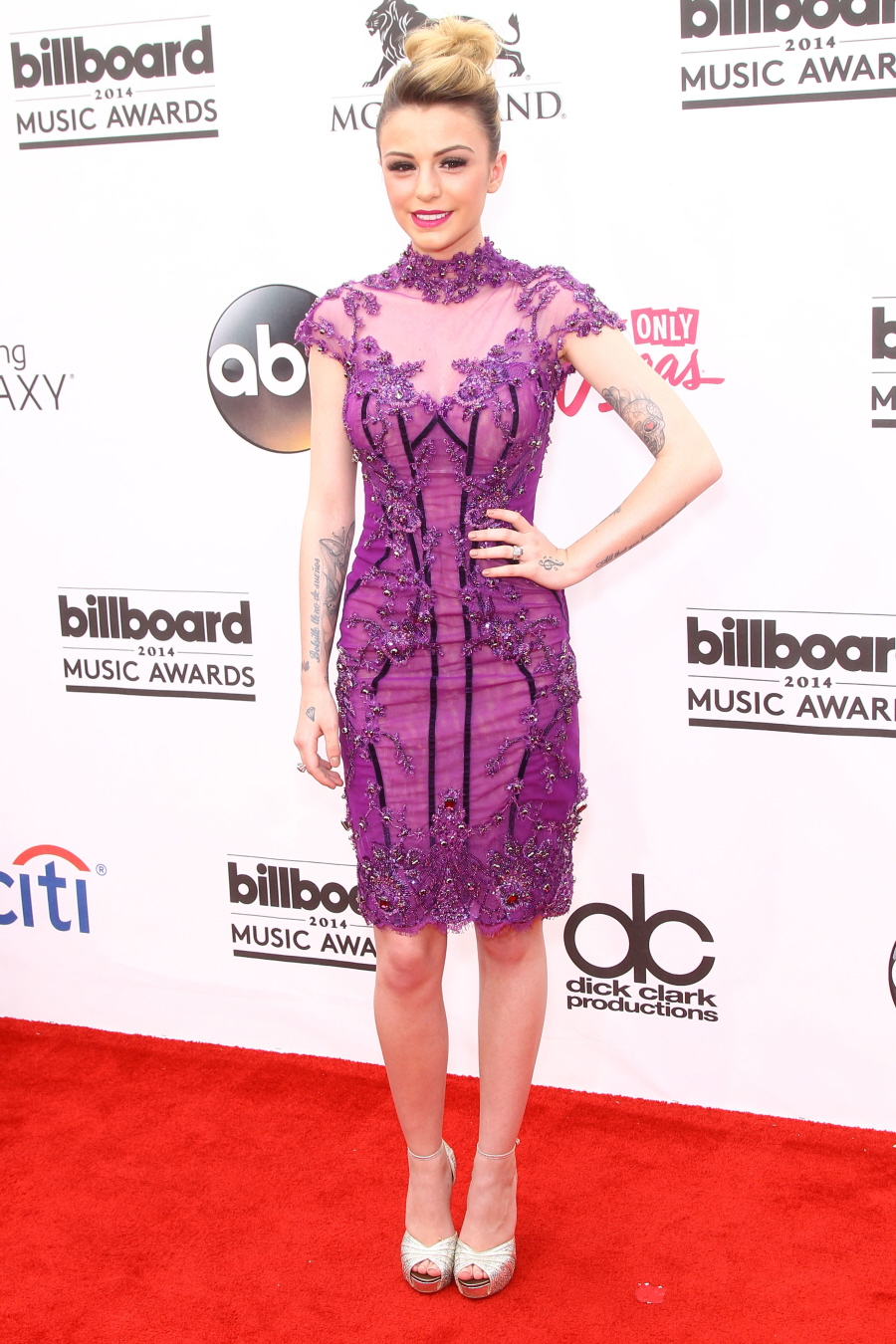 Photos courtesy of WENN, Fame/Flynet.