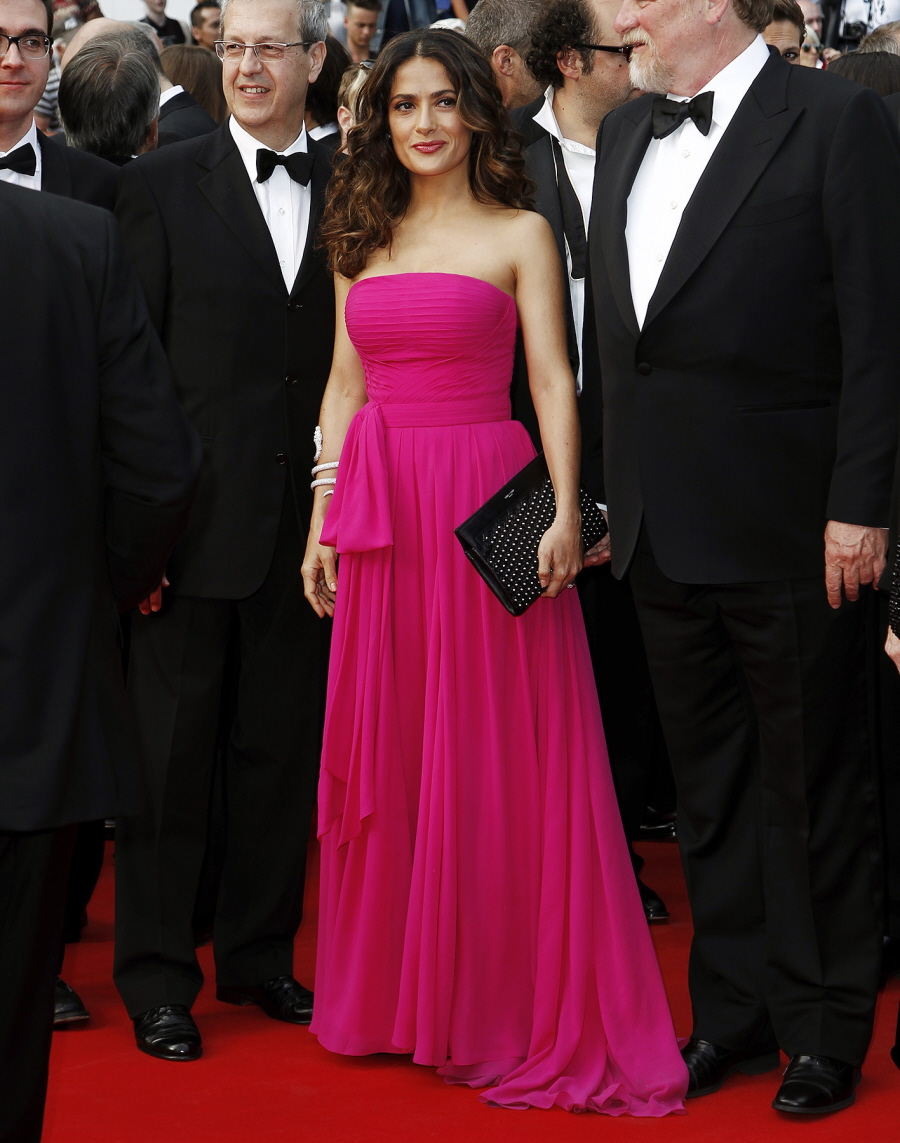 Here are some assorted fashion photos from the past few days of the Cannes Film Festival. These are stragglers who didn't fit in to other big premiere posts, but their dresses were notable enough to discuss. Let's start with Salma Hayek. She wore this hot pink Saint Laurent at the premiere of Yves Saint Laurent. Eh. For what it is – a hot pink tube dress with a friggin' bow at the waist – it's okay. The fit is beautiful, but this just feels like a fancy version of a prom dress you would buy at the mall. I do like the diamond Cartier cuff/bracelet.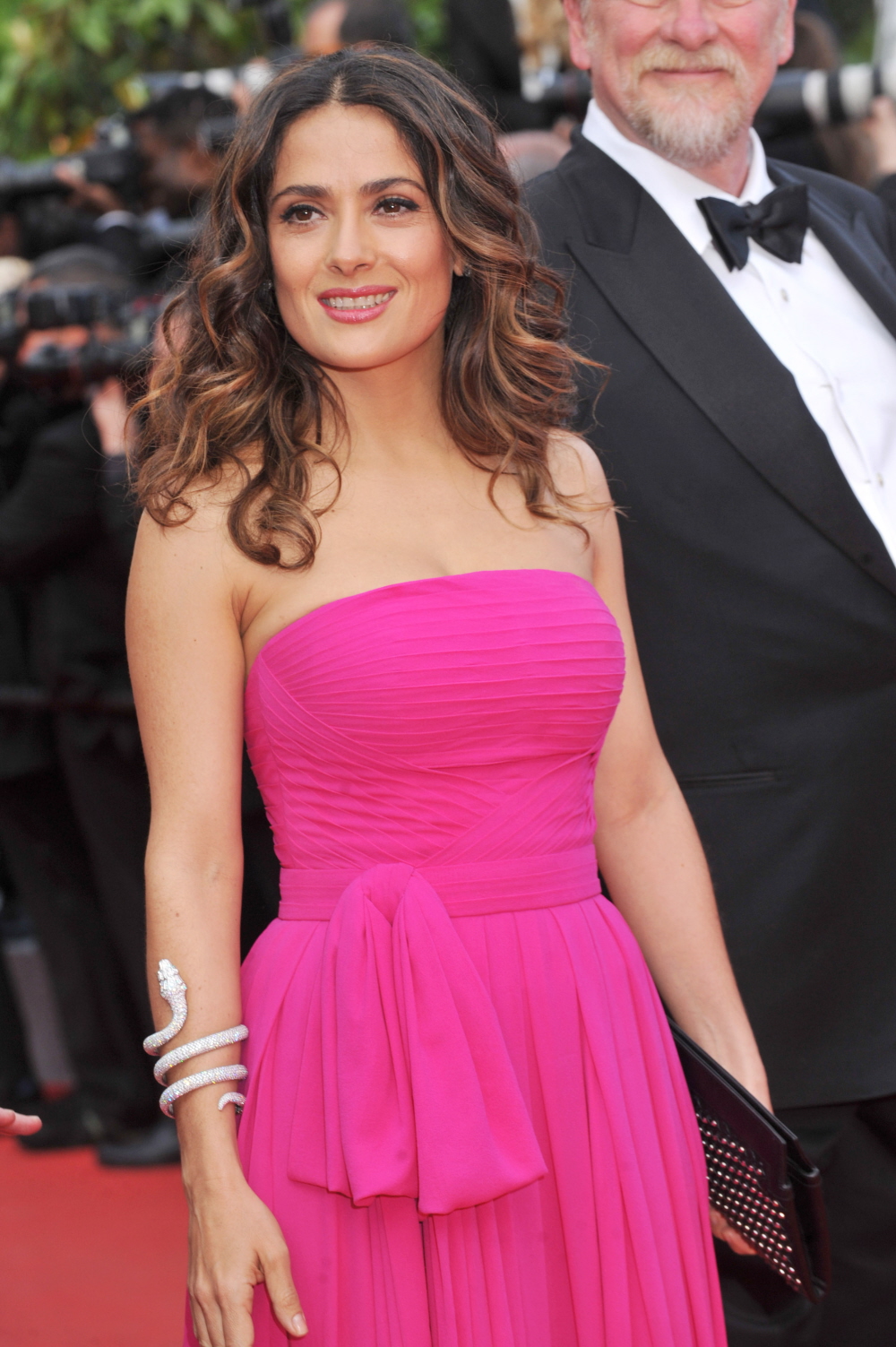 And here's Salma at a photocall, wearing Bottega Veneta. This is weird, right? It looks like she has black entrails coming out of her abdomen, and the matchy-matchy shoes are awful.
Jessica Chastain in Atelier Versace at The Disappearance of Eleanor Rigby premiere. I personally think this shade of "royal blue" is difficult for most women to pull off. It's just something about the blue – it can make so many women look like stewardesses or hotel employees. I like the design of the gown, even though I usually dislike asymmetry in formalwear. I would have asked if Versace could make the gown in an off-white, an eggplant or maybe even black.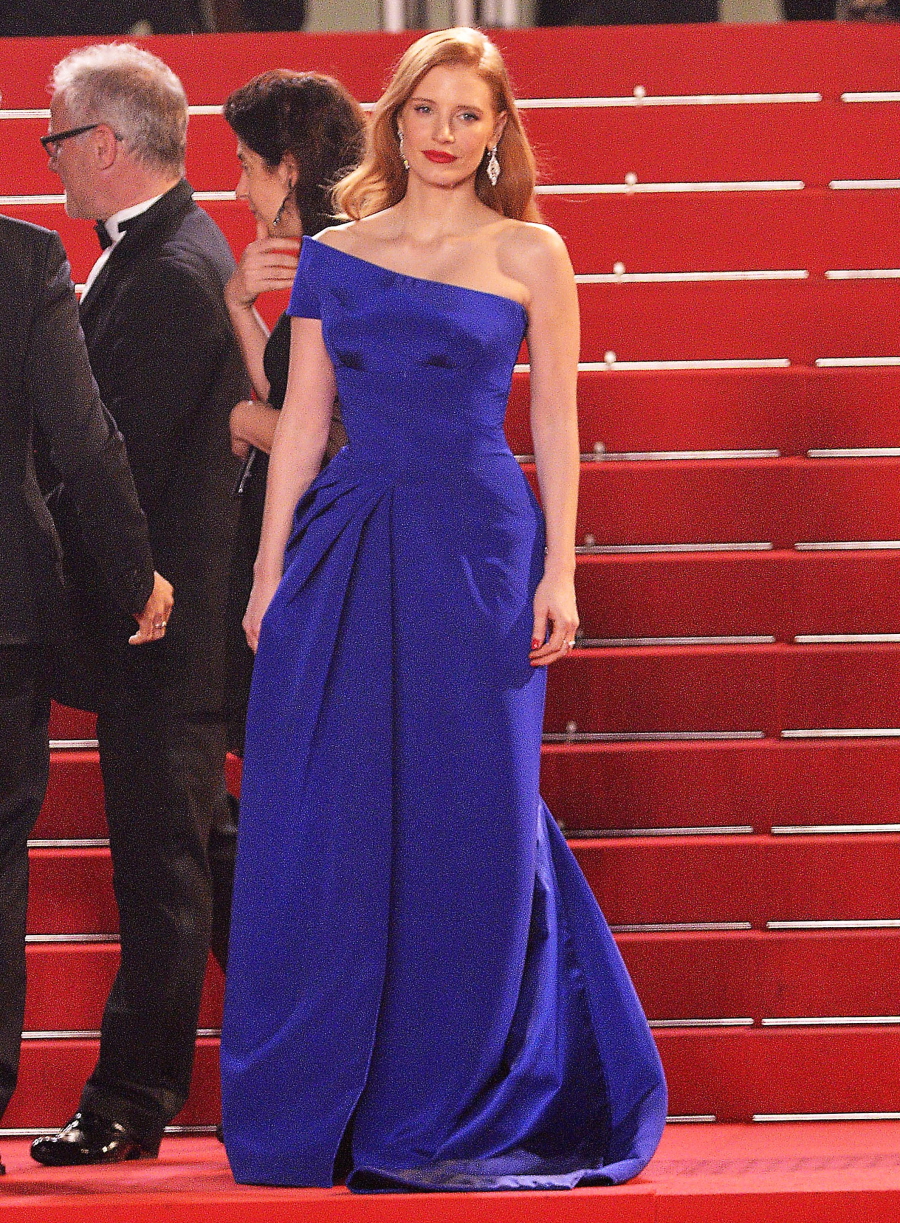 Frieda Pinto in Michael Kors. Eh. Meh. Of all the colors she could pull off, she goes for this blah oatmeal color?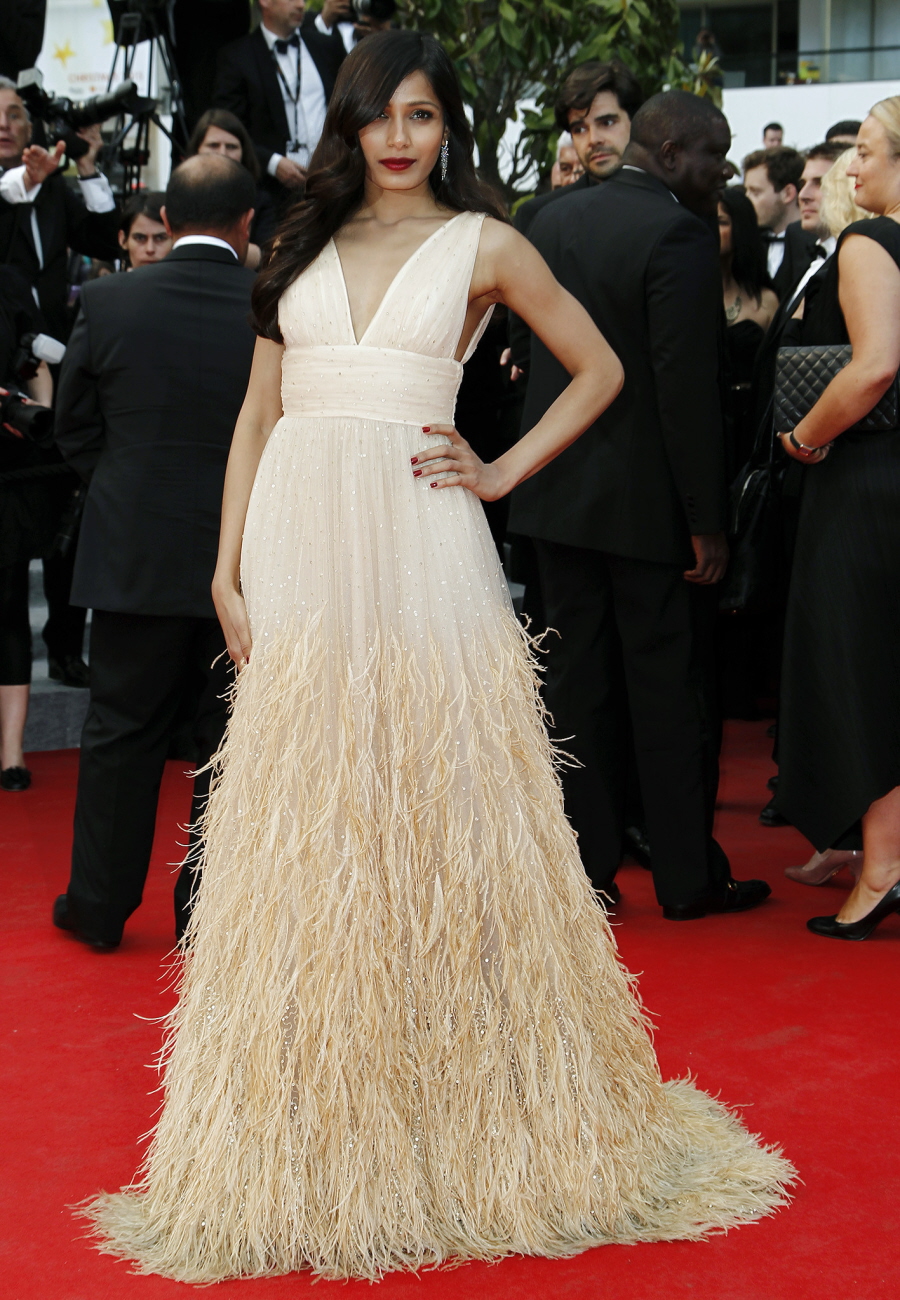 Naomi Watts at the How To the Train Your Dragon 2 premiere. Look at the cheapness of that gown. Of course it's Marchesa. Even her hair sucks. Naomi really needs to stop wearing Marchesa – it never looks good on her. Ever.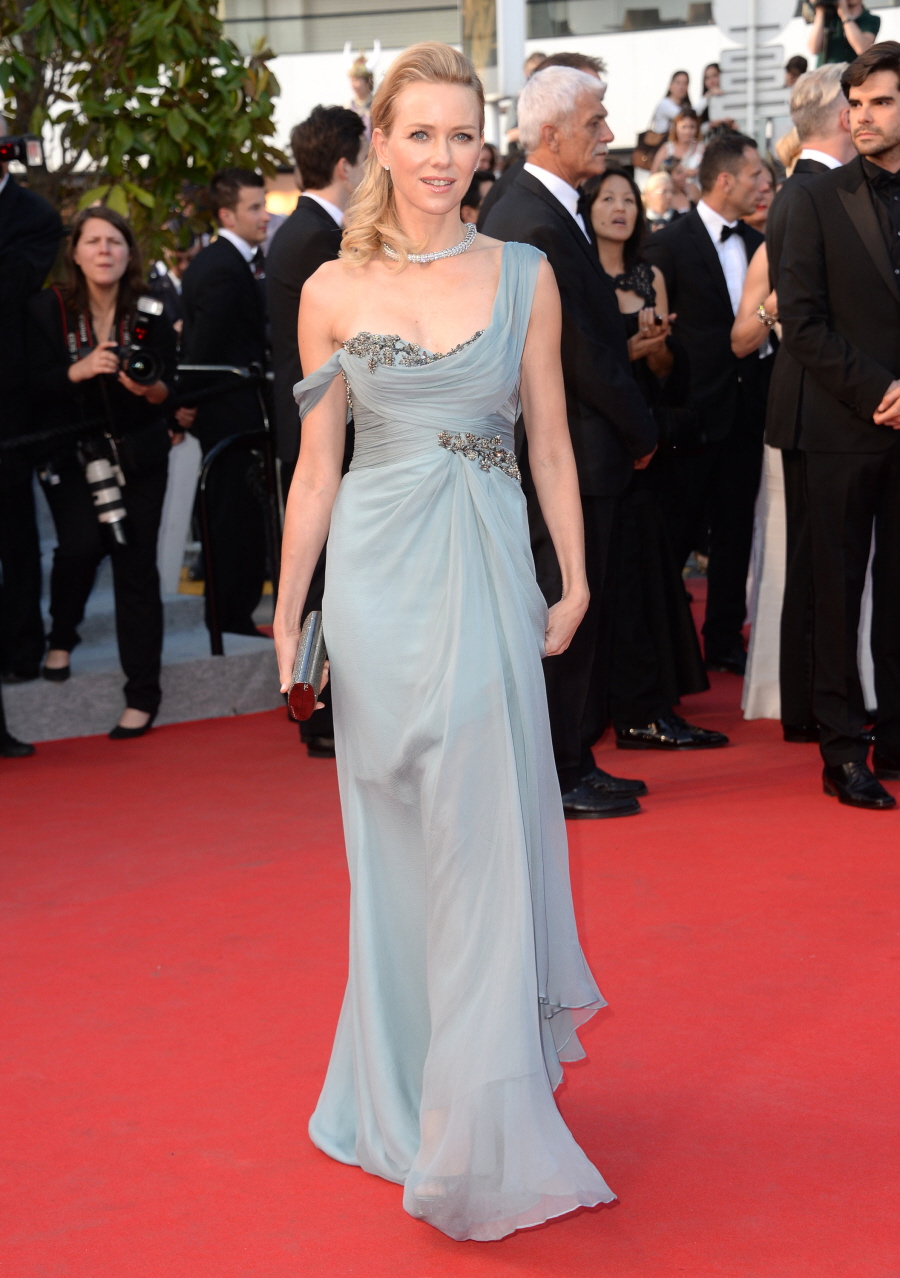 Monica Bellucci in Dolce & Gabbana at a Cannes photocall. Polka dots? Really? I think she's beautiful, but I guess I'm just missing the polka-dot gene.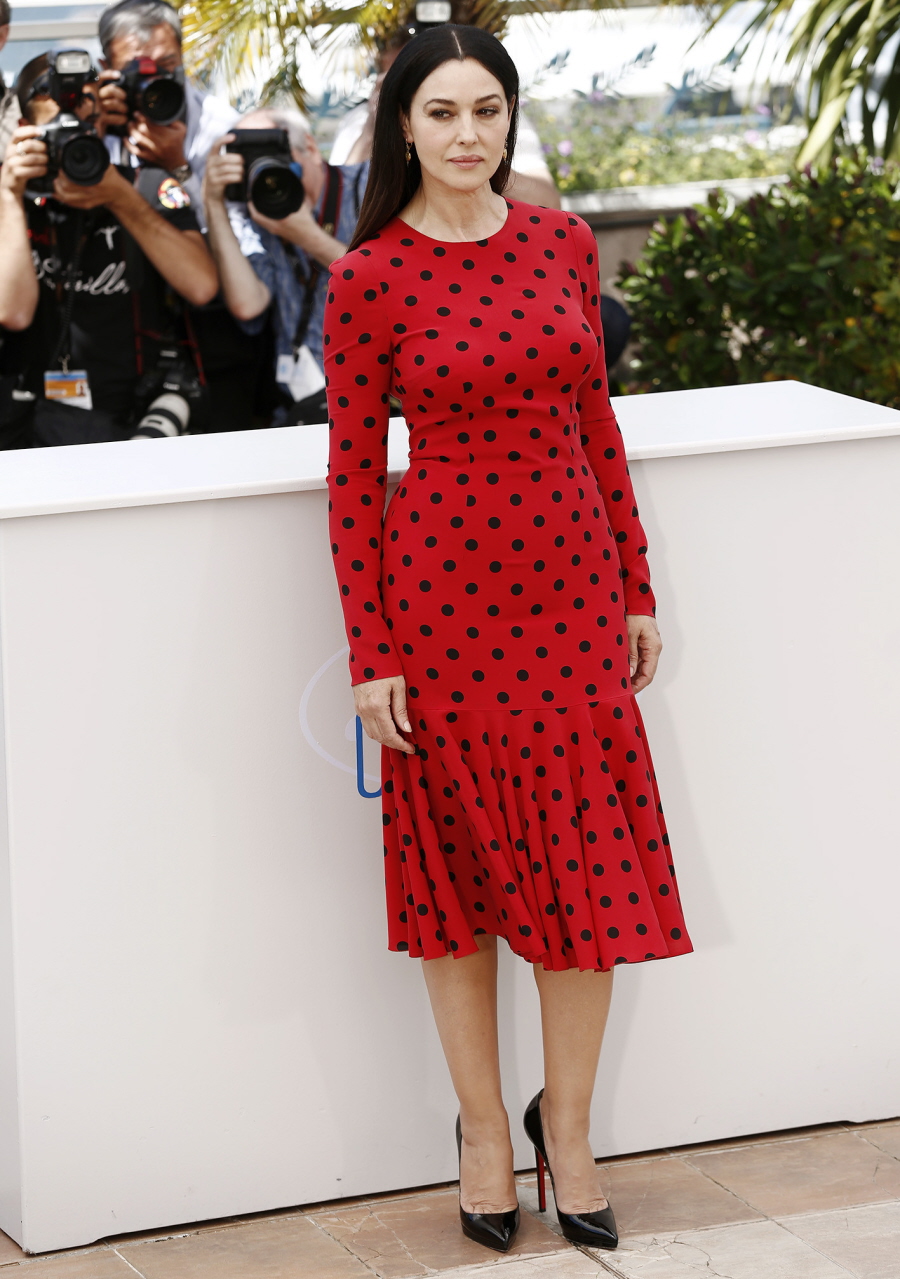 Hilary Swank in Bottega Veneta at a Cannes photocall… is it wrong to love this? She looks beautiful.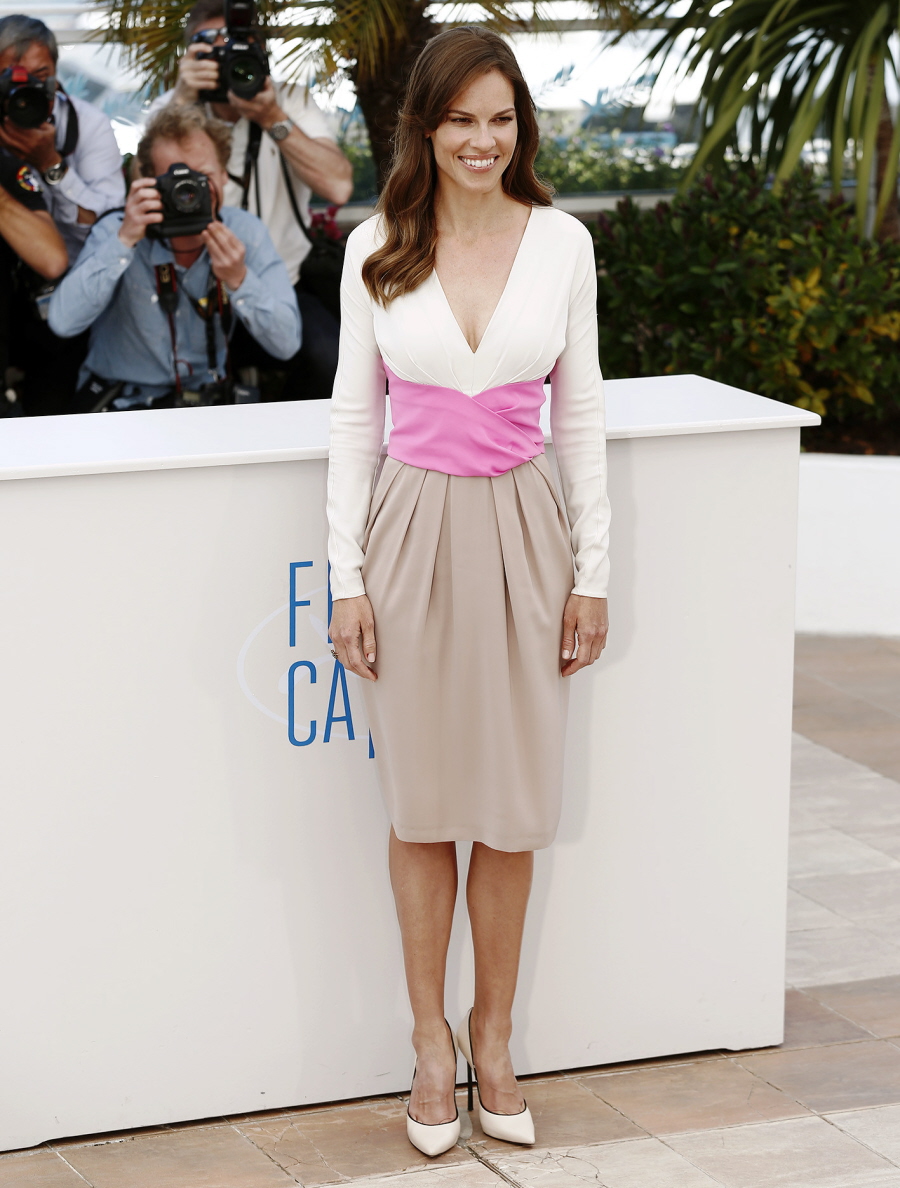 Lea Seydoux in Prada – this might be one of my favorite looks, actually. It does feel Christmasy, and this would have been amazing on a red carpet in December. Wait… I just saw the weird jewels or whatever on the train. Nevermind, Prada always takes it one step too far.
Photos courtesy of Getty, WENN, Fame/Flynet.