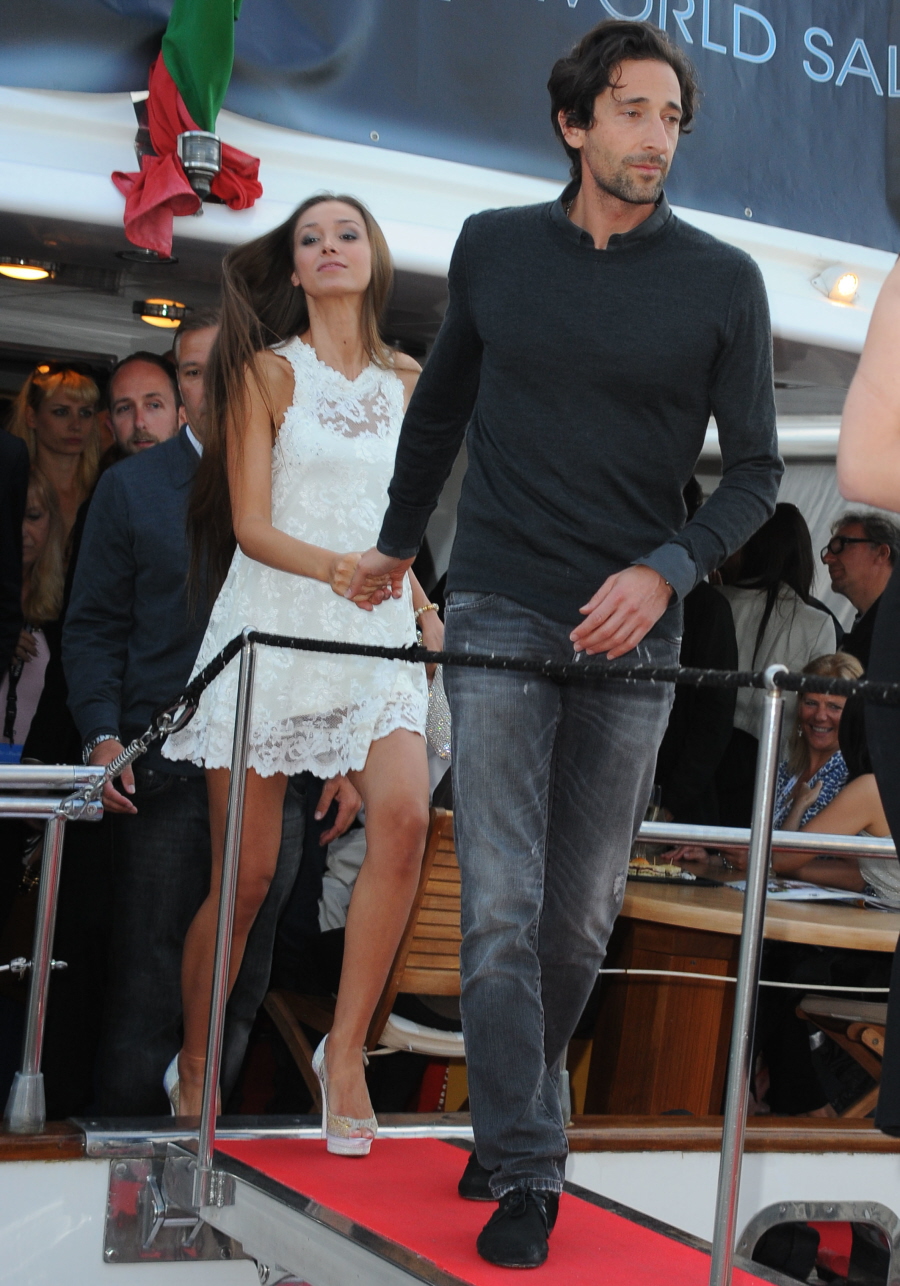 The only time we really talk about Adrien Brody is when he shows up at random film festivals to party and get pap'd. So here we are again. Would you have thought that this is where Adrien's career would be after he won the Best Actor Oscar? Adrien might be a cautionary tale for actors – don't squander the award cache. Adrien is in Cannes with his still-girlfriend Lara Lieto. They've been together for several years now, and I guess we're still describing her as a "model." Also: nice stone-washed jeans on Brody.
Adrien actually did have a "purpose" for coming to Cannes this year, and his reasoning was surprisingly Lohan-esque. I know, that's harsh. But he came to Cannes to announce a new project, Emperor, and probably to see if he could generate some buzz/financing for it before they filmed it. Brody also came to town to announce a new (sketchy-sounding) partnership with some Chinese financing. He's calling the production company Fable House LTD. You can read more about it here – it sounds like Deadline thinks this is something shady. Or maybe I'm just wary of Chinese financing for English-language films, made specifically for the Asian market. But I guess that's the new normal? Lots of people are doing that now.
Anyway, I guess the point is that we're paying attention to Adrien.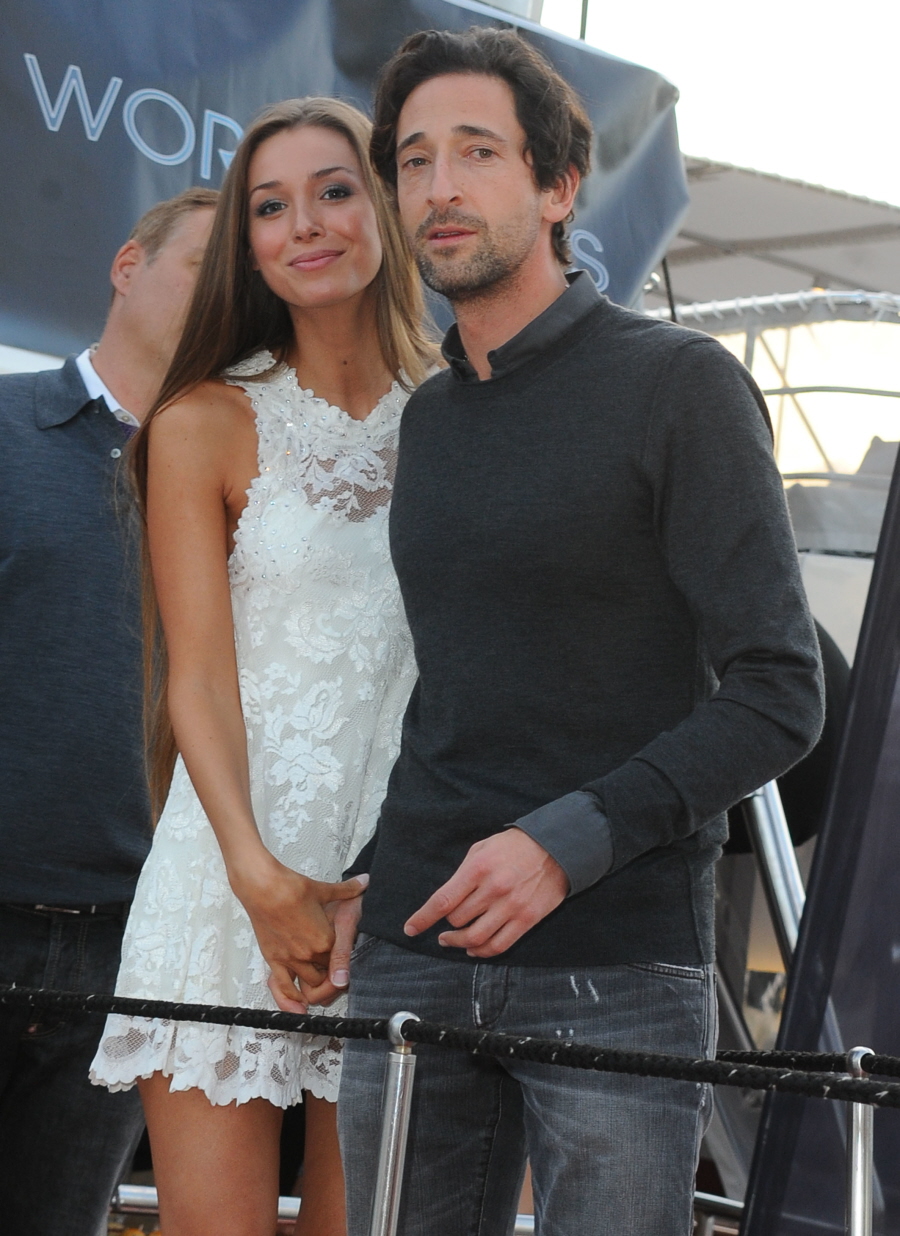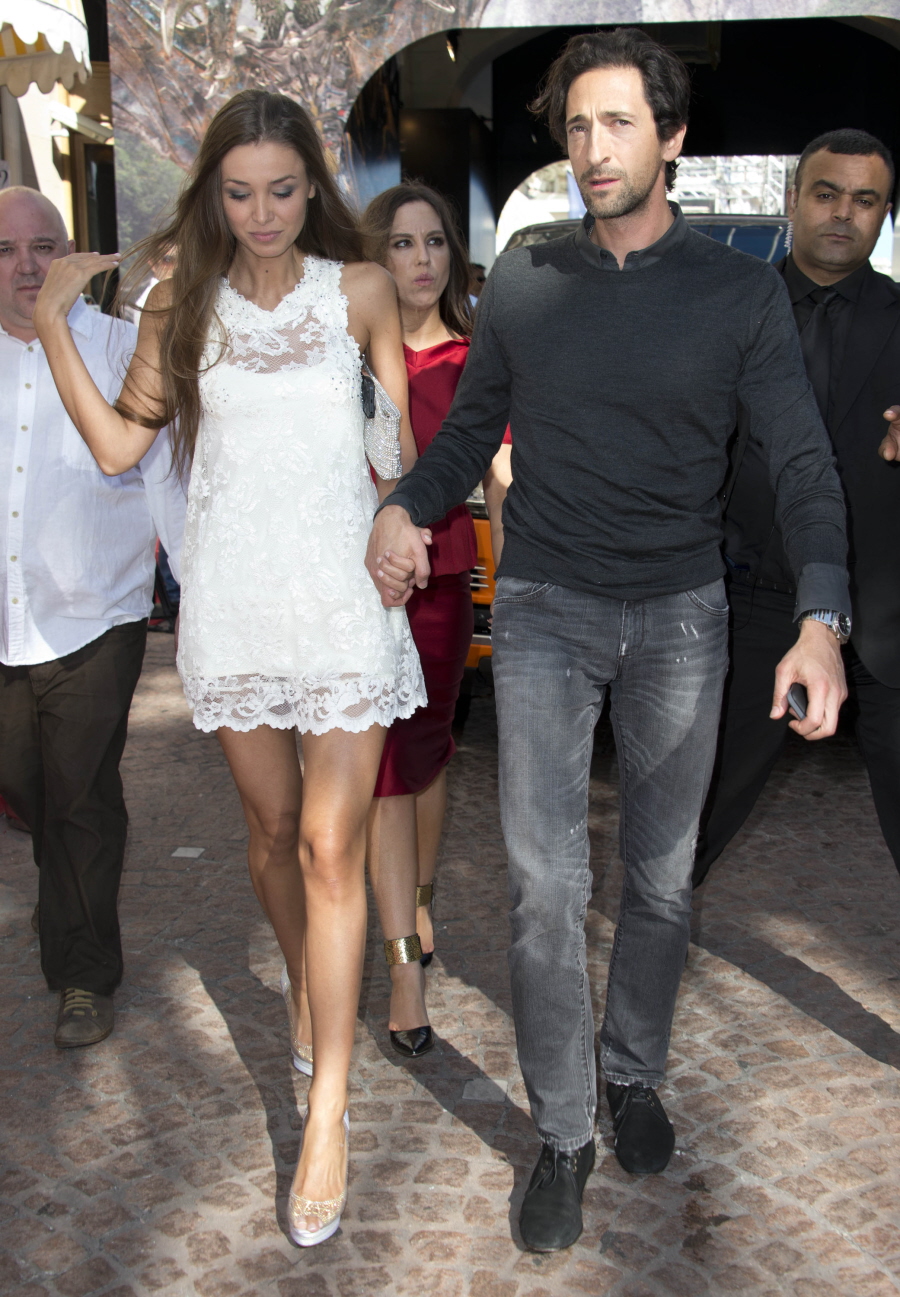 Photos courtesy of WENN, Fame/Flynet.