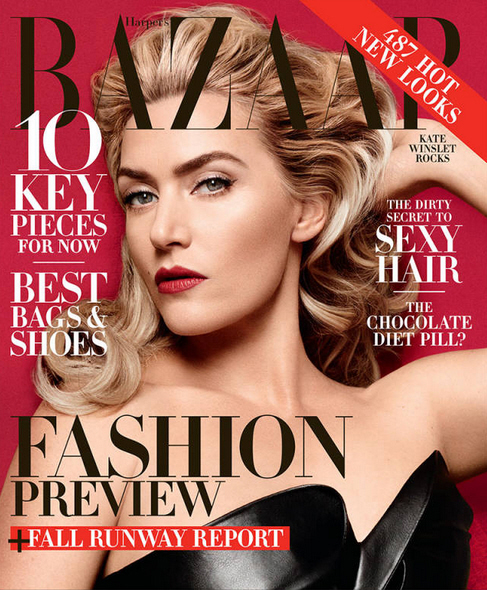 Kate Winslet covers the June issue of Harper's Bazaar (US). I believe this is her first major photoshoot since giving birth to son Bear Blaze Winslet (Bear Blaze RockNRoll!). The shoot is okay, but I feel like Winslet has gone back to the 'Tox since giving birth. Pregnancy softened her face last year, but now she's back to looking sort of frozen and arch. Maybe it's just Photoshop. Maybe. Anyway, you can read the interview here, and here are some highlights:
Going to LA to promote Divergent: "It's a very strange place to be because the truth is, I'm not famous until I am in those moments. Those are the times when I am suddenly famous. My real life is a very real life. And I know I say this all the time, but it's really true. Thank God."

Getting her nails done for the Bazaar shoot: "I know it sounds very self-effacing because people say, 'Oh, you're a film star. People probably come to your house to do it.' But I don't have the time to get my nails done apart from when I'm doing a photo shoot."

Her husband Ned RockNRoll: "Nobody knows him—it's brilliant. They like to think they know him. They like to be judgmental because of his name and everything, but it's fabulous because no one knows anything about him."

The fire on Richard Branson's Necker Island: "We really could have died," she recalls. "The house burned to the ground." Winslet rescued Branson's mother, Eve. "I carried her out of the house and down some very slippery stone steps. Lucky she's tiny!" She gives a wry smile. "She's my son's great-grandmother now, so it's such a strange thing to talk about."

Naming her son Bear Blaze: "We had to get the fire thing in there somewhere."

Aging: "I'm quite excited about it, actually. I really enjoy getting older. You just don't worry as much."

Working for Lancôme: "Working with them does a huge amount for my self-esteem, I've got to tell you."

Her career: "It's time to get back. Back to the 'I don't f–k around,' back to the KW basics of take some serious risks, put yourself out there. And just really push it."
Is anyone else amused that she refers to herself as "KW" in the third person? I like that. Other than that… yeah, this wasn't the most epic interview or anything. I think she just got the cover because she's promoting Lancome and she wanted to talk about her marriage and baby. So, do you believe that Ned is this wonderful guy that no one really knows? Or is he just some relative of someone rich that sort of fell into KW's path? I think the answer to that question can be found in her son's name: if Kate really believed in Ned's whole deal, why wouldn't they give Bear his father's last name? It's because deep down, Kate knows that Ned RockNRoll is sort of embarrassing.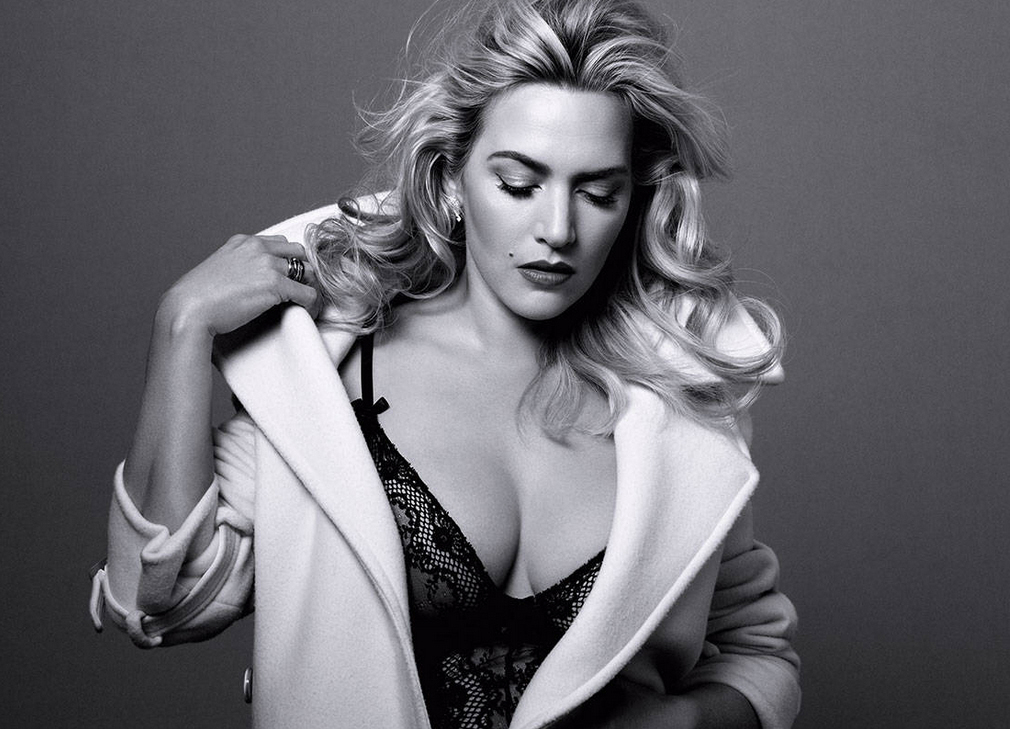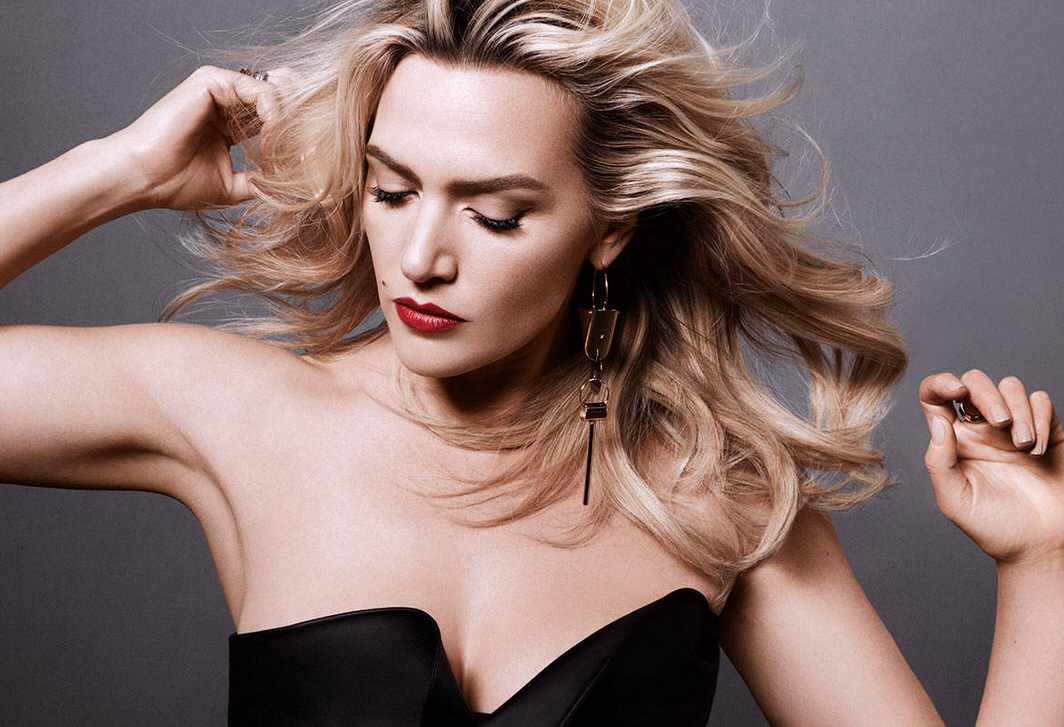 Photos courtesy of Daniel Jackson/Harper's Bazaar.