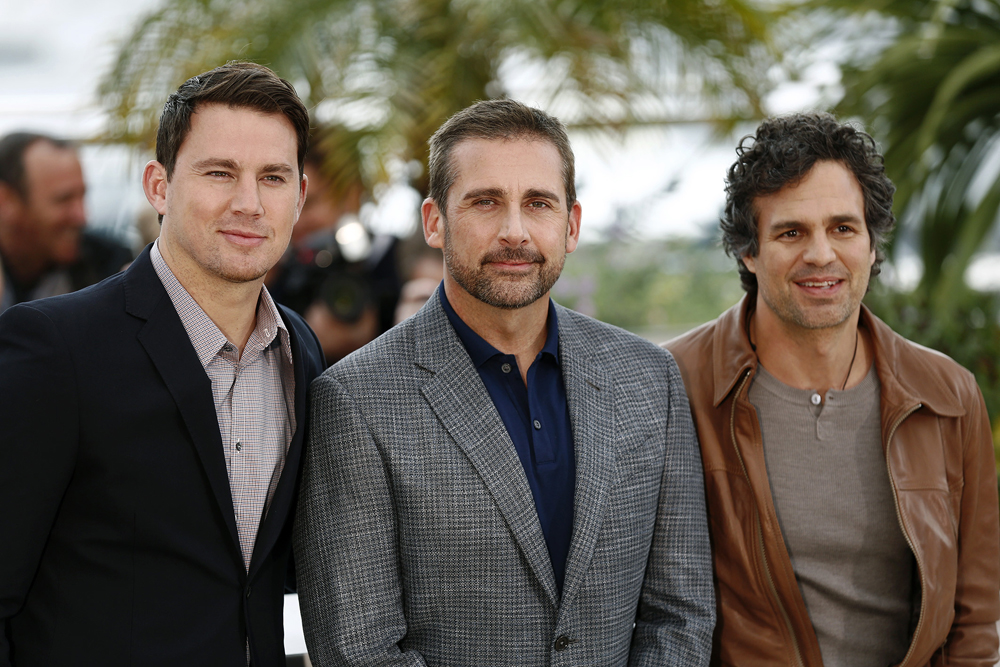 Here are a bunch of assorted photos from Cannes. The dashing men of The Foxcatcher — Mark Ruffalo, Channing Tatum, and Steve Carell — stood proud at their photocall. CB and I think Steve looks really good. The beard makes him look a lot less goofy than many of his characters and lends a sense of intrigue. I am definitely intrigued. Mark Ruffalo's curls are always adorable, but Channing is so bland. The men all cleaned up well for their premiere.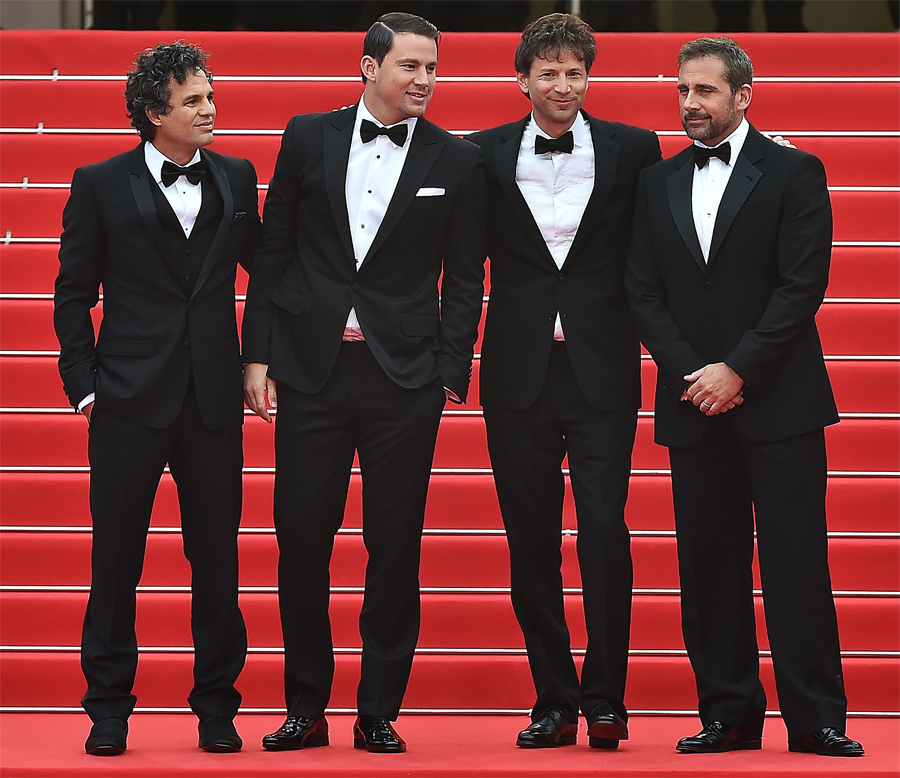 Eva Longoria stumbled into The Foxcatcher in nude-colored Vionnet that looked like a static-cling tarp with both a turtleneck and a little boob window. This is such a fug "dress," and it lends the illusion of a baby bump. Let the rumors begin.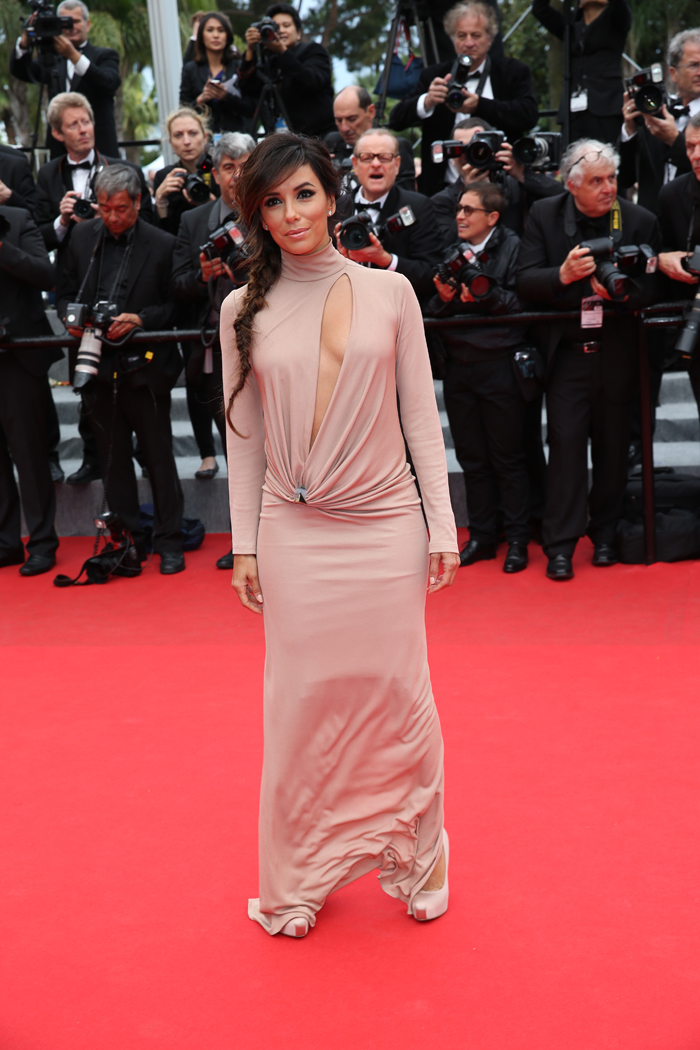 Suki Waterhouse showed up for The Homesman premiere. She's wearing tiered Christian Dior, and this dress looks so cheap. Suki is statuesque, so she should be able to wear tiers well, but the material is awful. I don't think this dress would look good on anyone.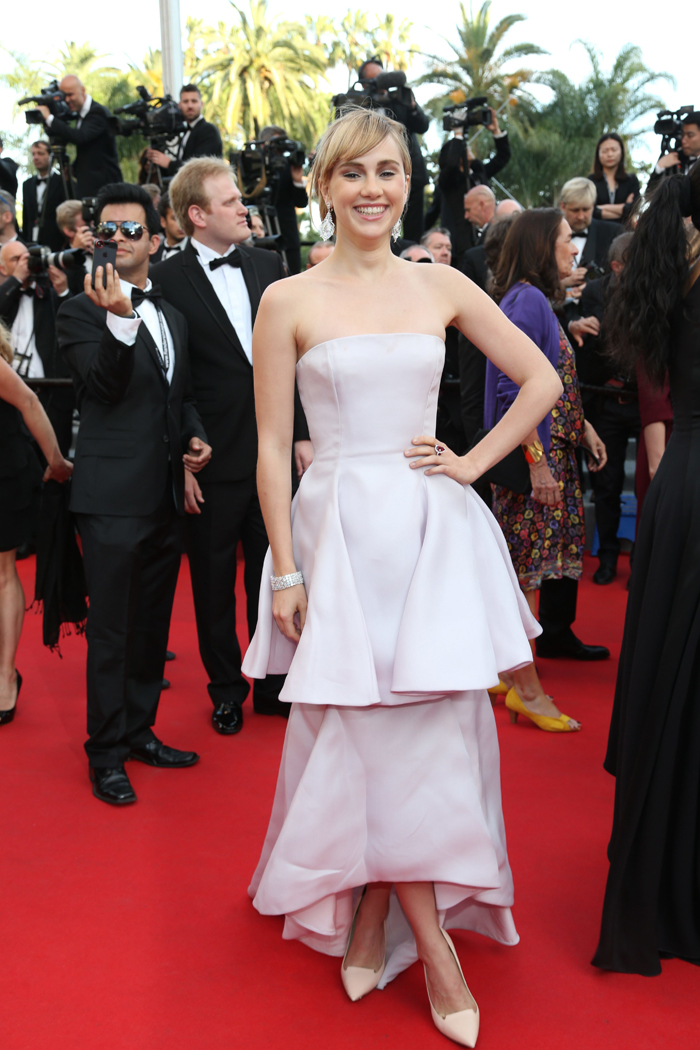 Suki wore a colorful Peter Pilotto dress to the Relativity at 10 party. This is a better look for her. She gets washed out in pastels, and bold colors are her friend.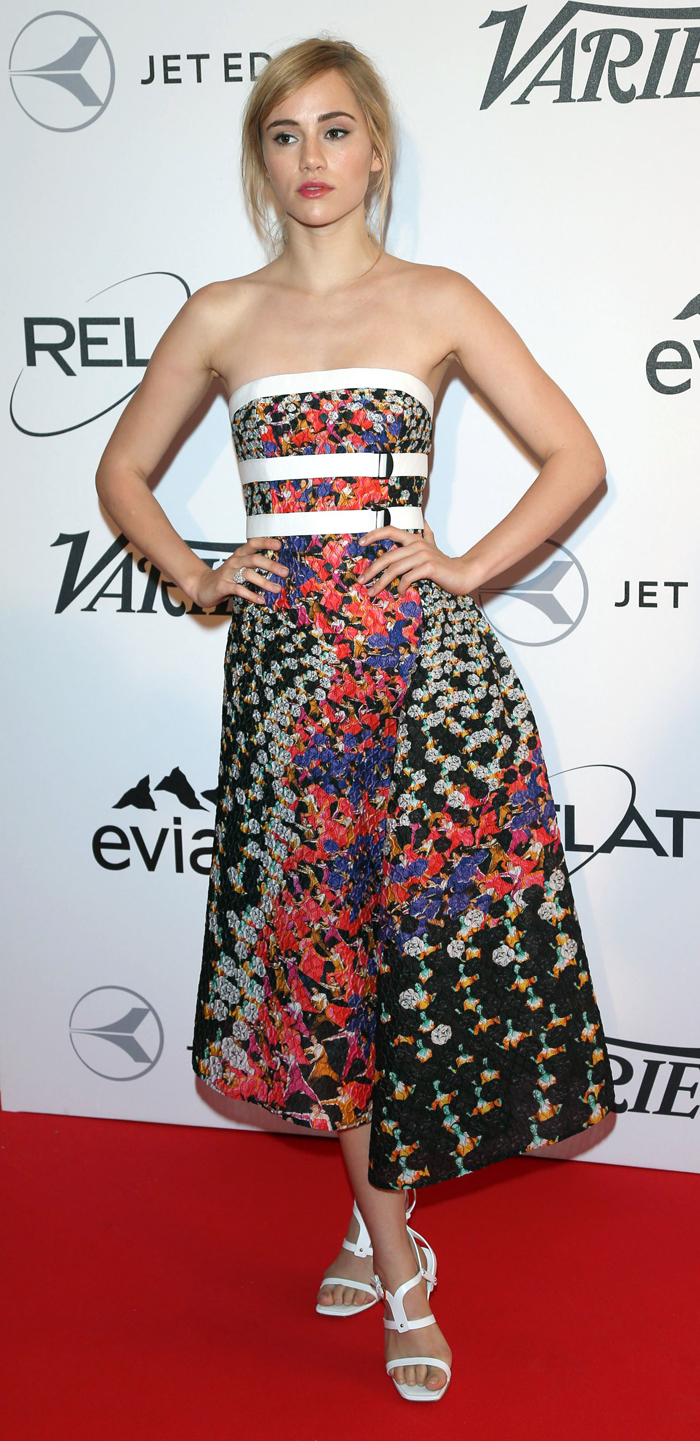 Freida Pinto wore a ginormous coral Oscar de la Renta gown to the premiere of The Expendables 3. She looks pretty, but this dress wears Freida.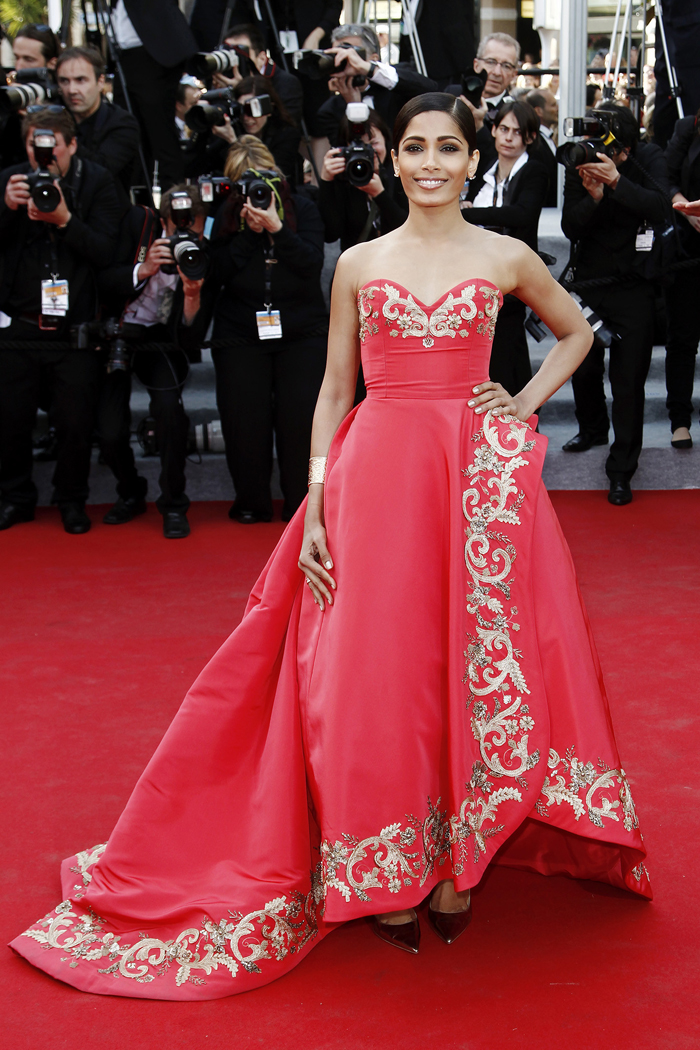 The Expendables 3 dudes enjoyed bro-ing it up. Here's Harrison Ford, Dolph Lundgren, Sly Stallone, Ahnold, Jason Statham, Wesley Snipes, Antonio Banderas, Kelsey Grammar, and Mel Gibson. Mel looks like the devil. Remember the last time we saw Mel's beard looking this crazy? That was the era of the "sugartits" debacle. Good times.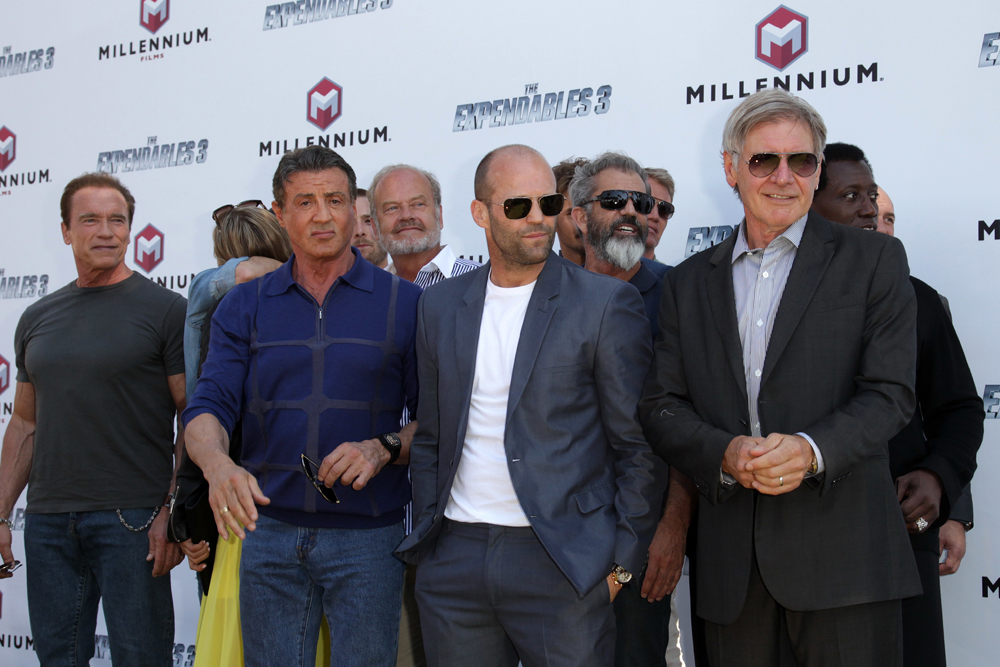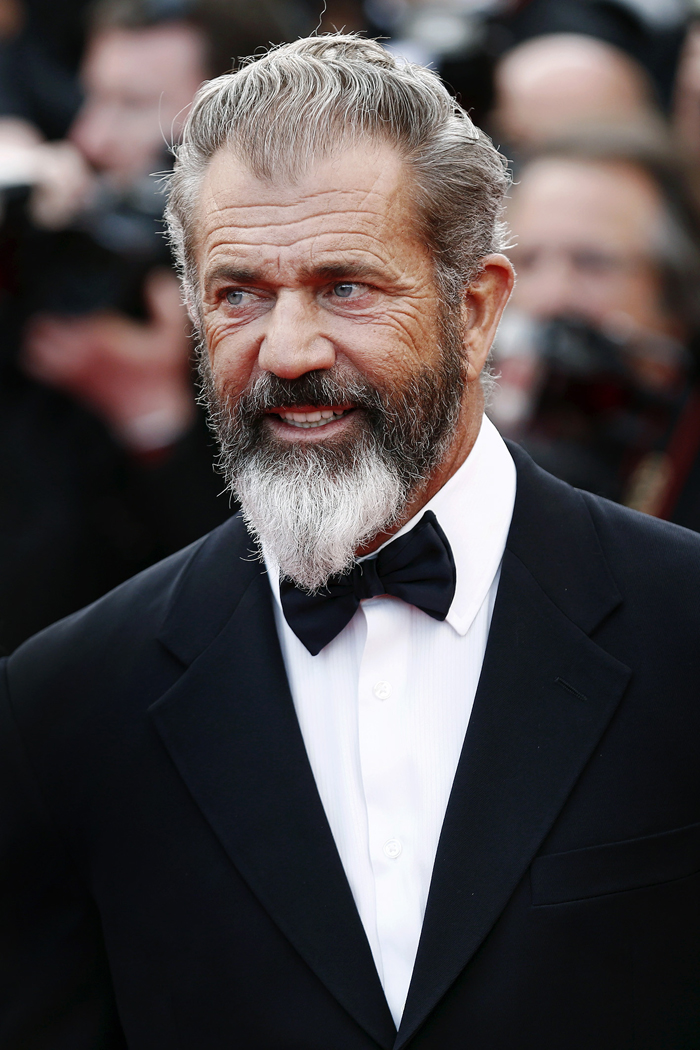 Photos courtesy of WENN