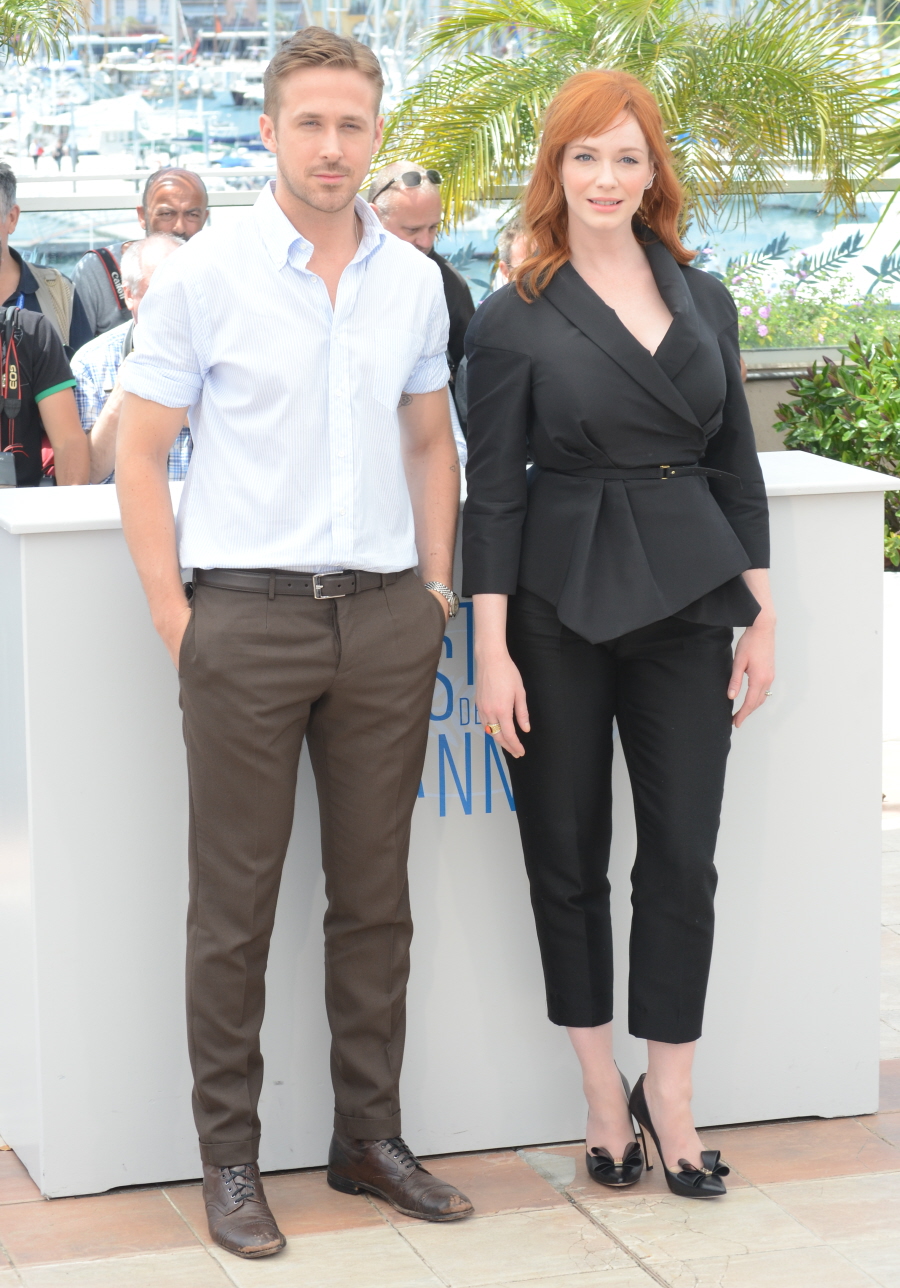 Here are some photos from today's Cannes photocall for Lost River, which is the film Ryan Gosling directed last year. Lost River stars Christina Hendricks and Matt Smith (Doctor Who). I don't have much to say about this stuff, other than they all look really nice, don't they? Christina looks beautiful, even though that top makes her look pregnant. Ryan Gosling and Matt Smith look handsome and lovely. The Cannes sunlight just makes everyone glow. I know so many of you are really, really into Matt Smith, but we rarely have photos of him, so enjoy. I think he looks so much better with hair -he shaved his head for this film, and he's been growing it back ever since.
You know Eva Mendes is in this too? He directed his girlfriend. I wonder where she is? Did she come to Cannes? I haven't seen any photos of her, and he arrived in France alone. Huh. I mean, if you tell me that they're still together, sure, I'll believe you. But I do think they're really weird about their relationship.
A clip from Lost River has come out this week. This movie looks… bizarre. Like, forced bizarre. Trying too hard to be avant-garde and weird.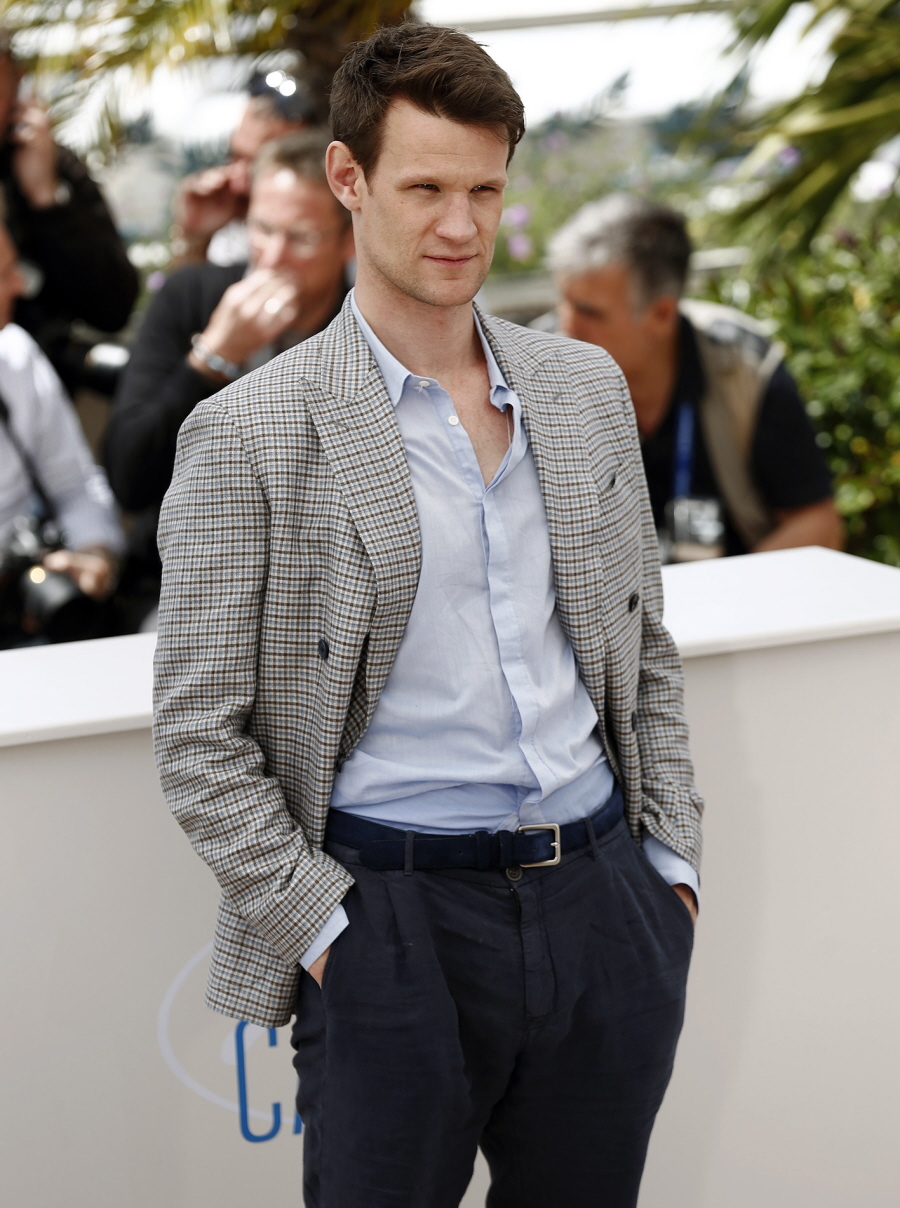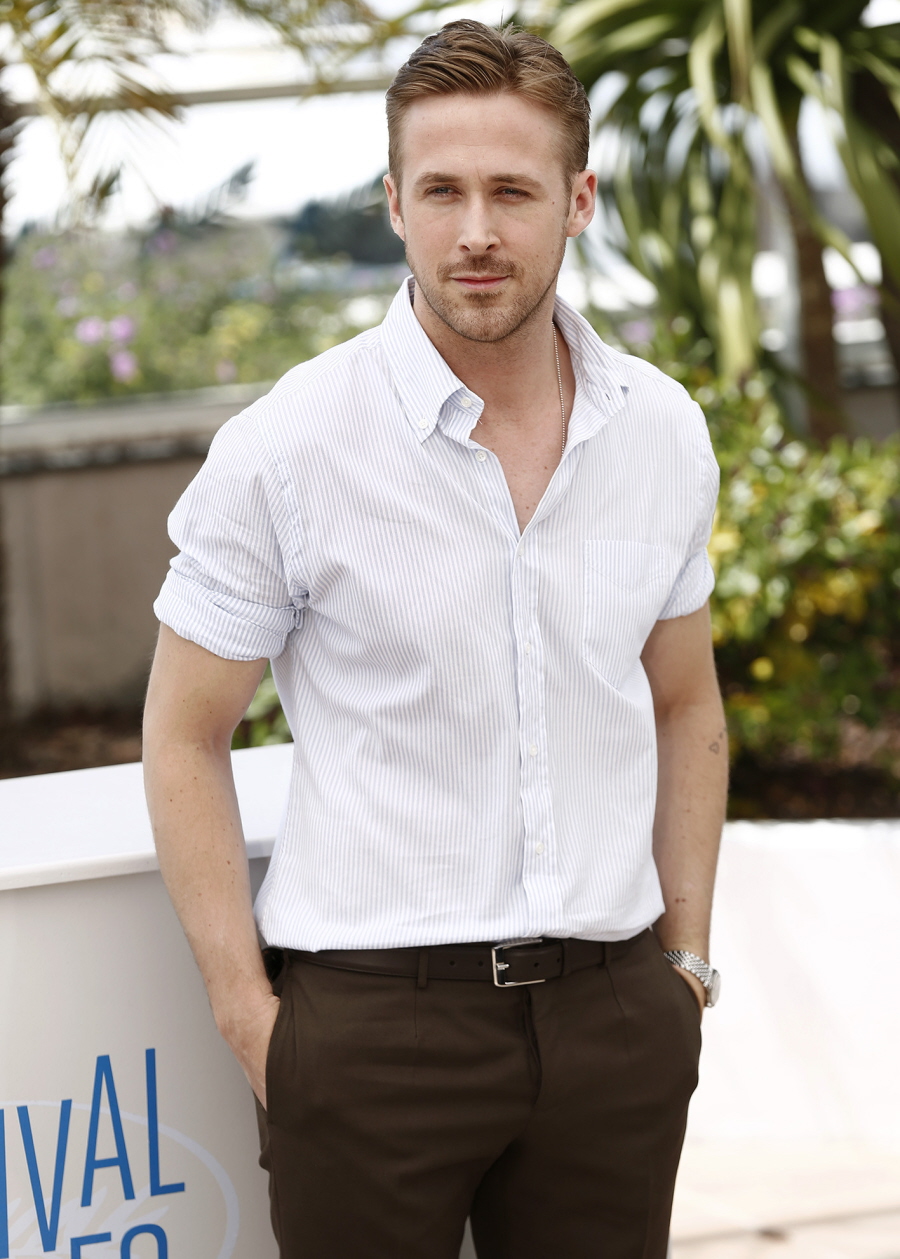 Photos courtesy of WENN and Joe Alvarez.