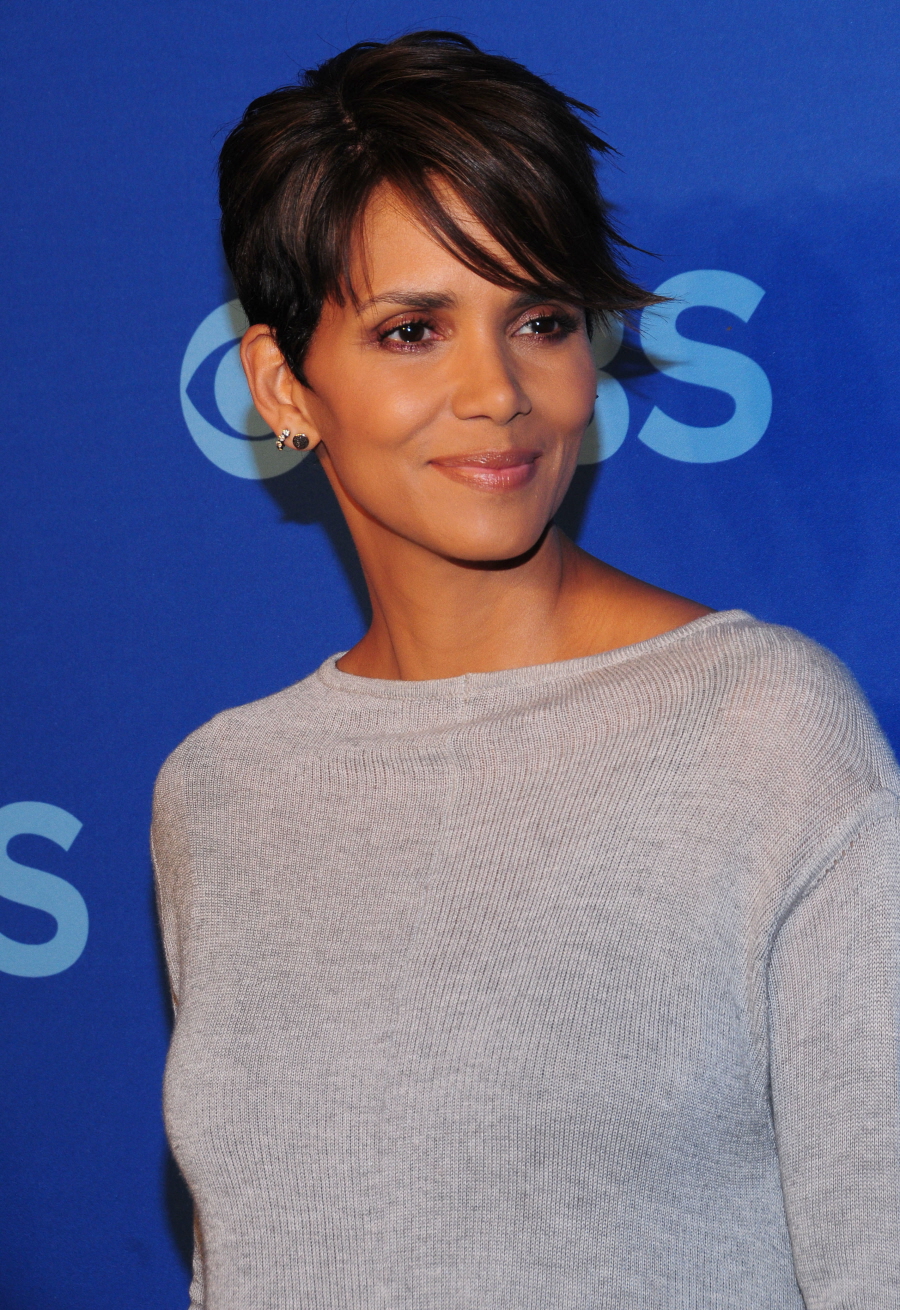 Here are some photos of Halle Berry at the CBS Upfronts last week – she was there because she's doing advance promotion for her new TV series Extant. She looked beautiful, didn't she? THAT FACE. I'm liking her hair these days too – for a while there, I thought her hair was too short. She looks better with some longer pieces up front.
Anyway, Halle appeared on The Ellen DeGeneres Show yesterday to talk about X-Men: Days of Future Past. Ellen of course asked her about baby Maceo and getting pregnant in her 40s. Halle was subdued about it, and I buy that she really didn't believe she could get pregnant – Halle said: "I didn't think it was possible at my age, honestly. They call it a geriatric pregnancy…I was, you know, on my way. This is probably way TMI, but I was kinda premenopausal, so to have this happen was huge." Is that really a medical term? "Geriatric pregnancy" – and that's about a woman in her 40s?! Doctors can be so sexist and ageist! Why not call it a "premenopausal pregnancy" or something less "OMG, let's call a woman in her 40s geriatric!"
Halle also talks about the different between the way girl babies and boy babies nurse, which is what Ellen found "TMI" (I kind of agree with Ellen). Here's the video interview: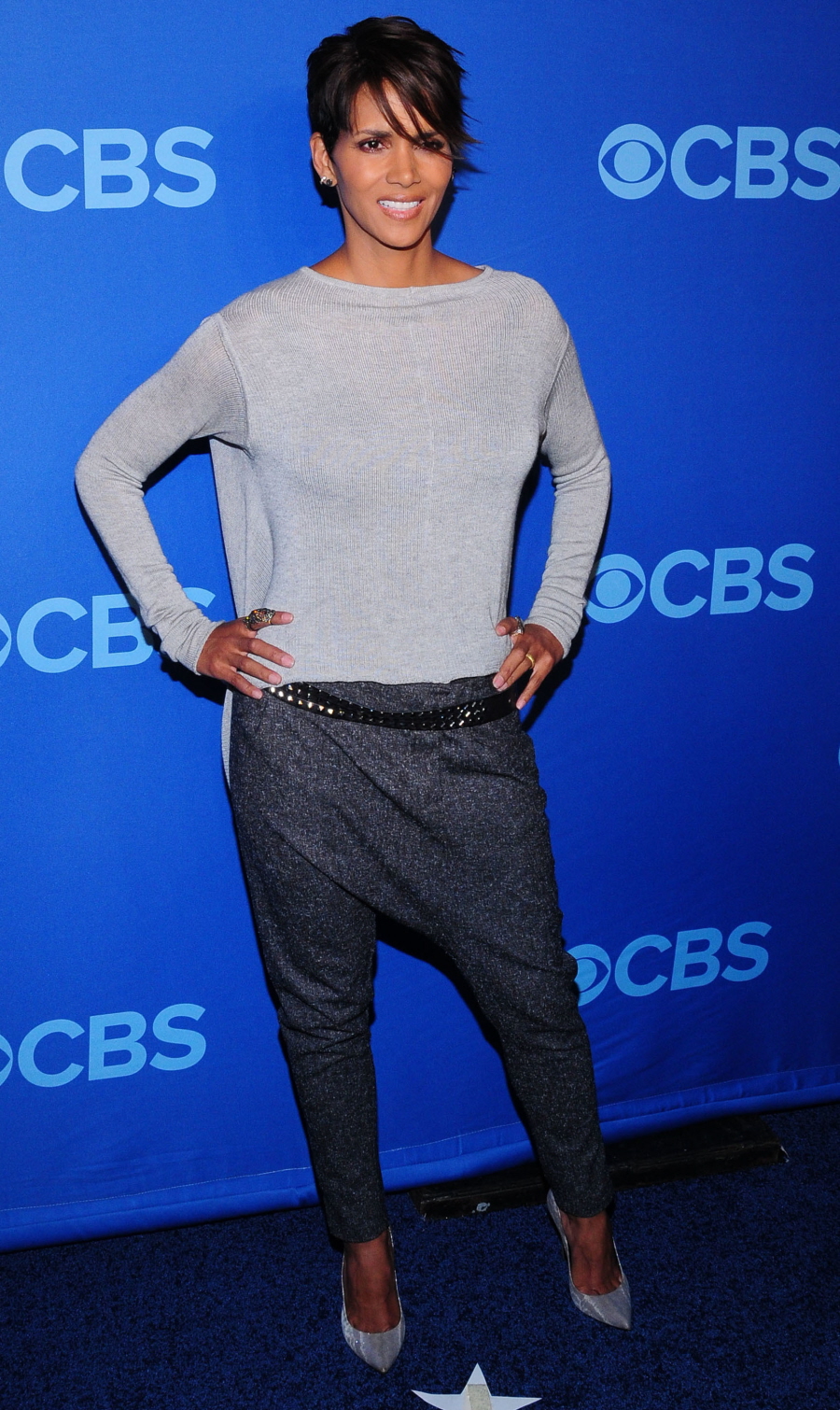 Photos courtesy of WENN.