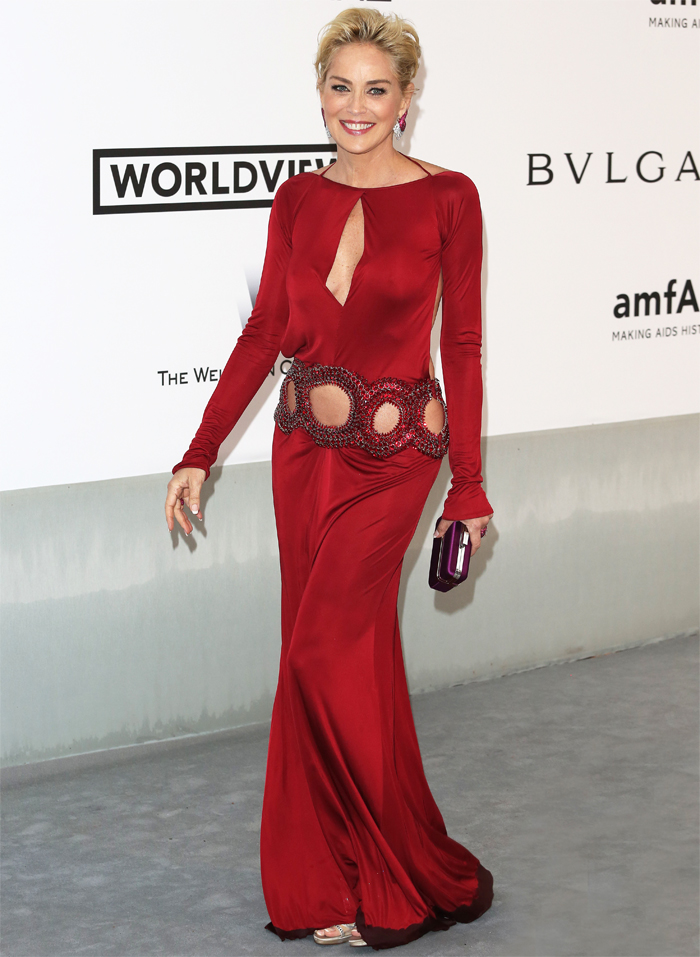 The annual Cannes amfAR gala is Sharon Stone's baby. She loves to get tipsy (some might say sloppy drunk) and host the auction. This year, we haven't heard any reports of Sharon laying kisses all over the male nearest her podium, so maybe she kept a lid on her drinking. Better luck next time.
Sharon wore a scarlet red Roberto Cavalli gown that was classy up top and near the bottom. The dress draped beautifully, and everything is fine if we don't look at the awkward "cut-out" belt around her stomach. Those holes continue around the back of the dress too. How unfortunate.
Heidi Klum will surprise us someday by showing up to an event in a really amazing dress. This was not that event. Heidi wore Atelier Versace, and the dress looked decent on the runway. It was meant for a smaller breasted woman, but Heidi loves to bust out whenever possible. Even better? Busting out in a super embellished dress with a thigh-high slit while sporting a super orange fake tan. Never change, Heidi.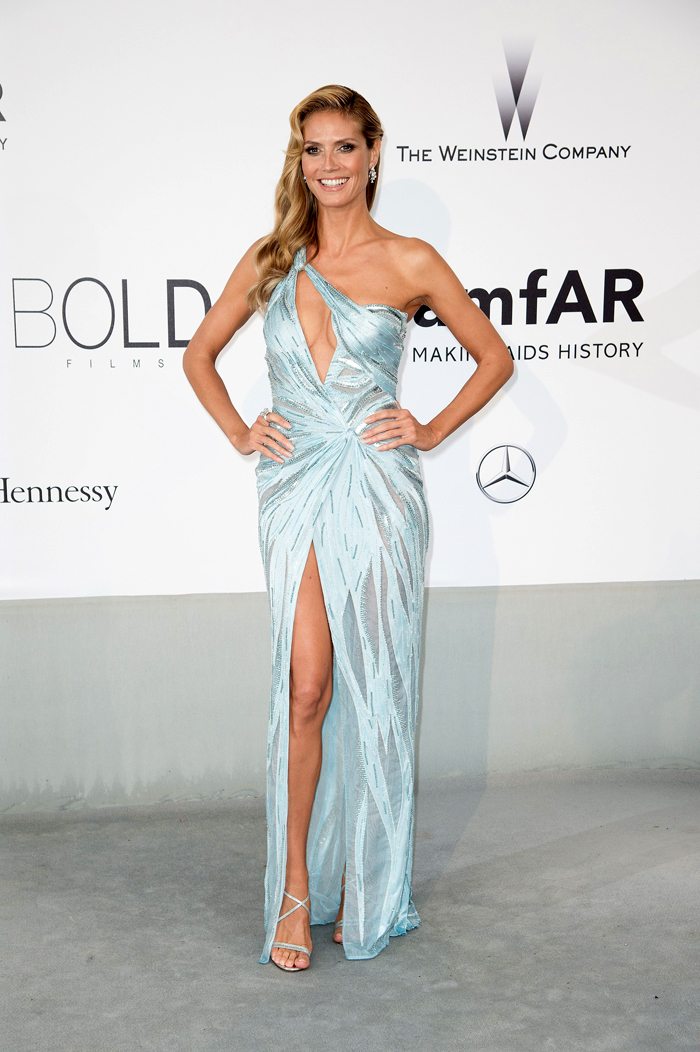 Rosario Dawson wore a navy Vionnet dress with cap sleeves and a deep-v mesh panel dressed up with a faux scoop neckline. Everything about this dress is awkward, and it doesn't seem dressy enough for a gala. From the neck up, Rosario looks amazing. This dress is a complete "no."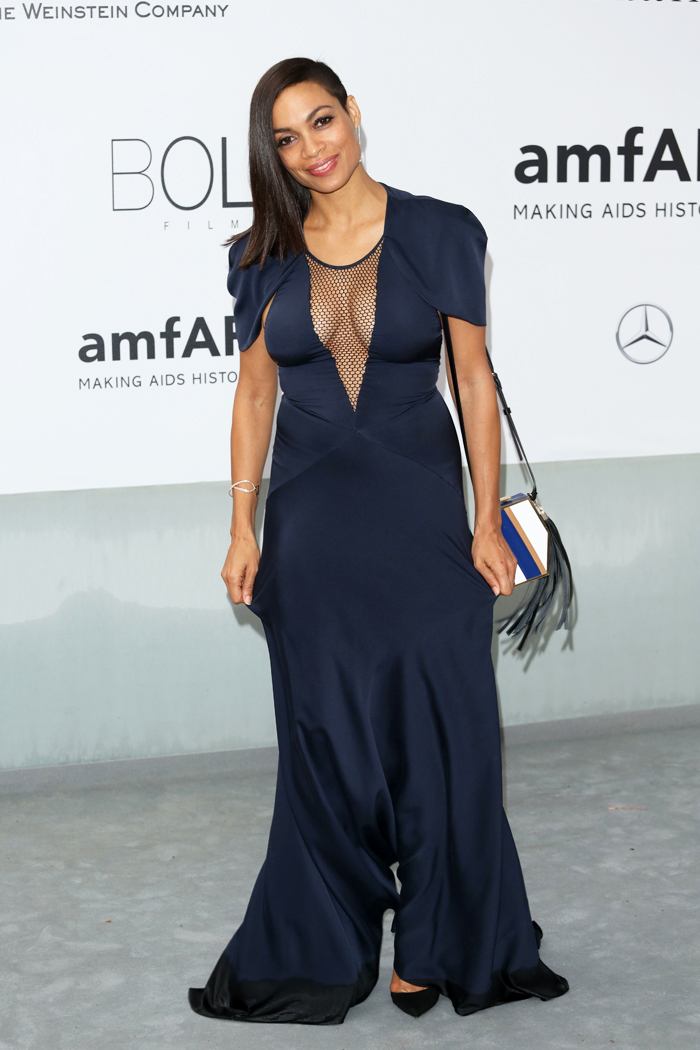 Barbara Palvin is one odd chick. She's got a wacky personality that comes through in photos and even weirder taste in men (if Justin Bieber qualifies as a man). I can't find the ID on this dress, but Barbara went very dramatic. She went vampy in a black gown with sheer legs, a plunging neckline, and granny panties shining through. It's not awful.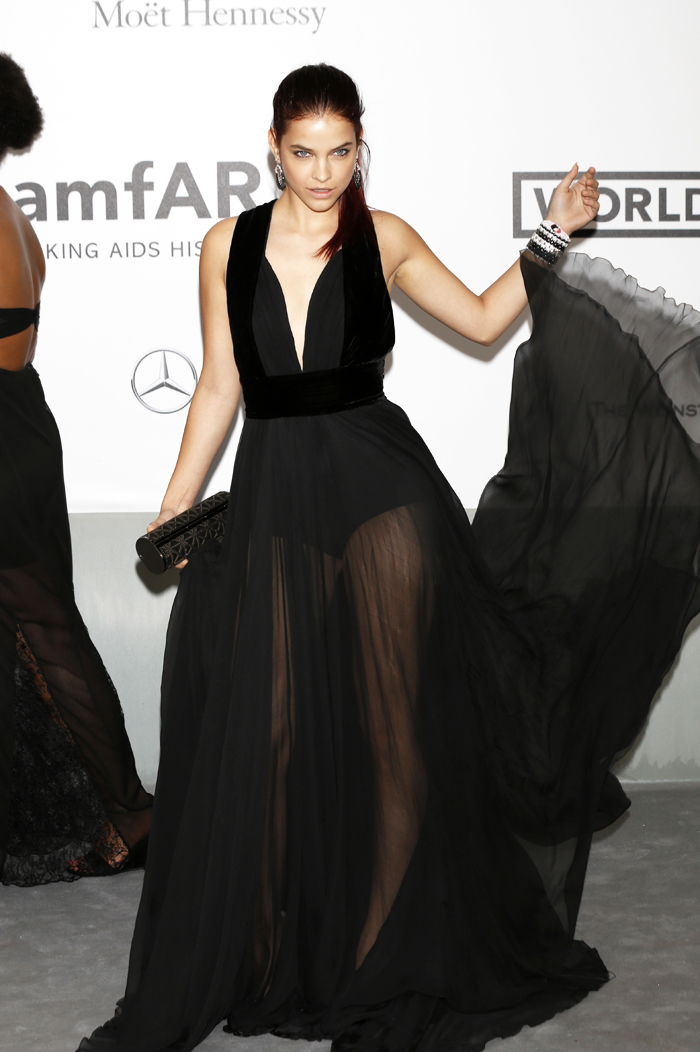 Kelly Preston and John Travolta brought the CO$ discomfort to the gala. These two always look so wrong together, but they're in it for the long haul. Kelly's wearing Oliver Tolentino couture. The red lace looks really budget and itchy. John's wearing a Sharpie work of art on his chin.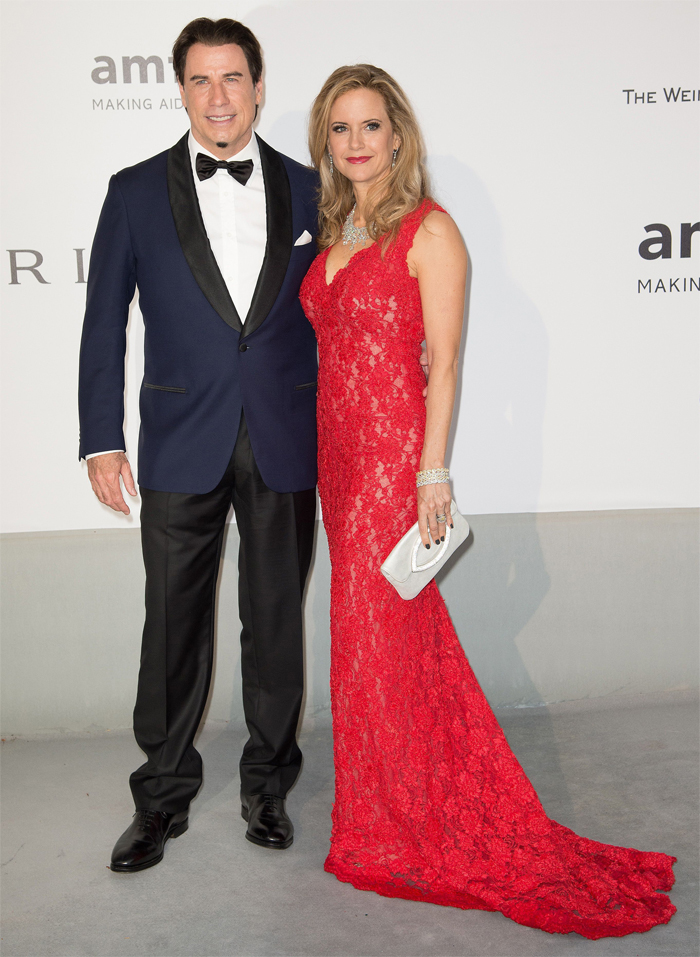 Jane Fonda keeps on killing it this red carpet season. She hasn't embarrassed herself at all this year, and this gorgeous Atelier Versace dress is no exception. She's 76 years old, and she's better dressed than most of the ladies here.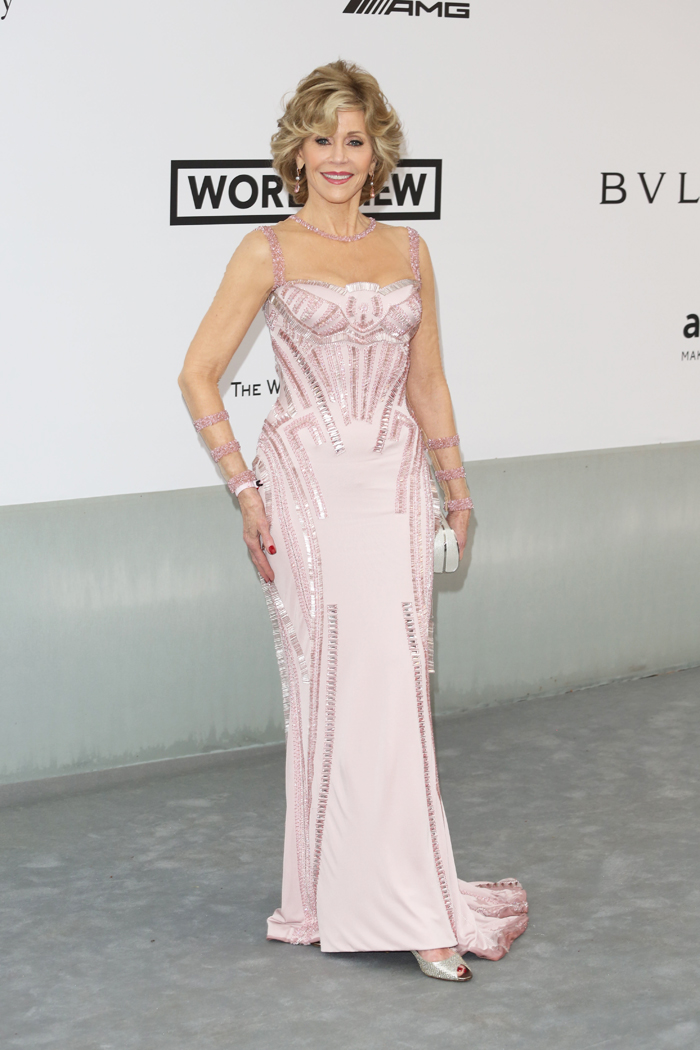 Paz Vega chose a Fitriani couture dress with a dramatic plunging neckline that barely contained her girls. The structured hips are a risky move, but the slight fishtail and tiny belt help rein in the dress as a whole. I like it.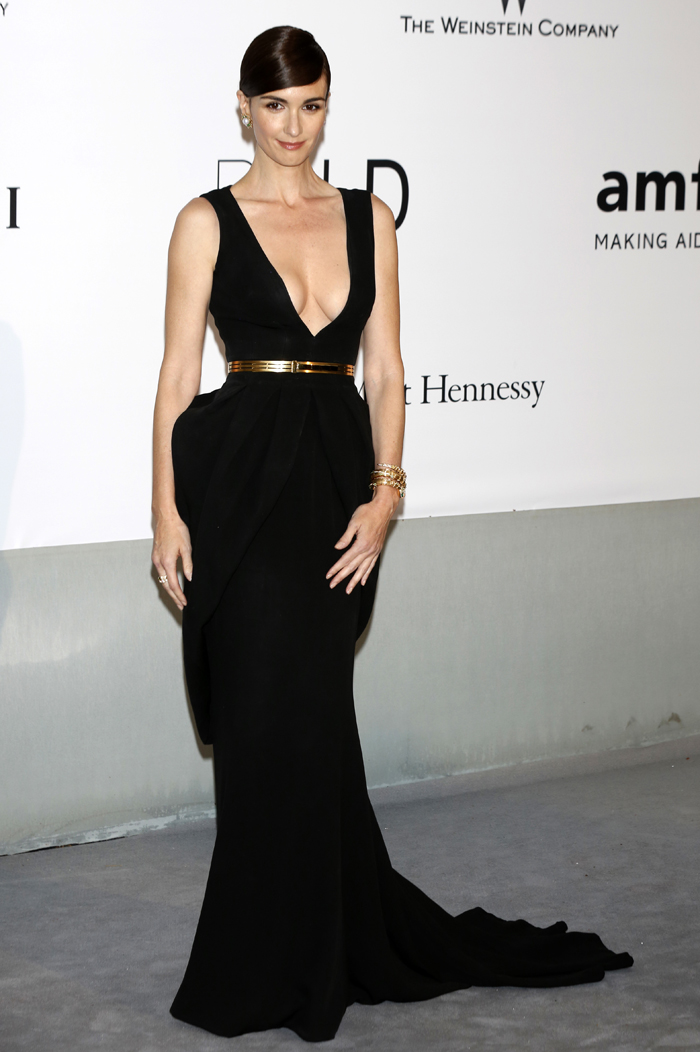 Liu Wen wore a pale blue Vionnet gown that looked like a cut-out nightmare. This dress reminds me a lot of January Jones' 2011 Golden Globes Versace dress except that it's not Versace. It's Vionnet, so it's a sloppy mess. The runway version included a white t-shirt.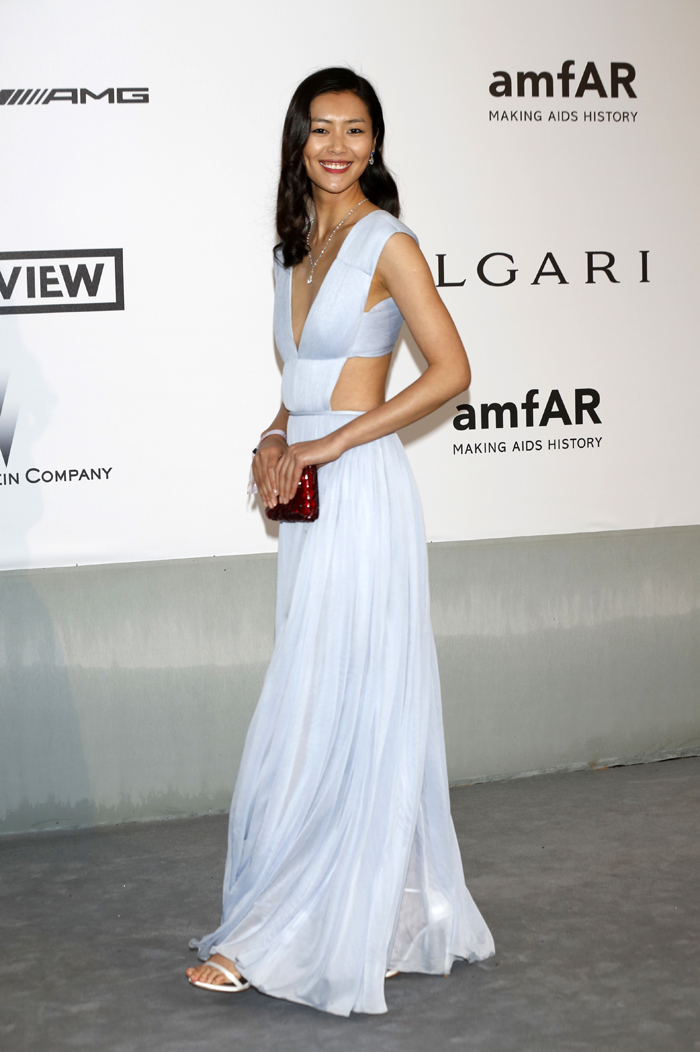 Kylie Minogue looks ravishing in a Juan Carlos Obando dress. Satin can look messy and budget, but this dress is so well cut and tailored. She's glowing.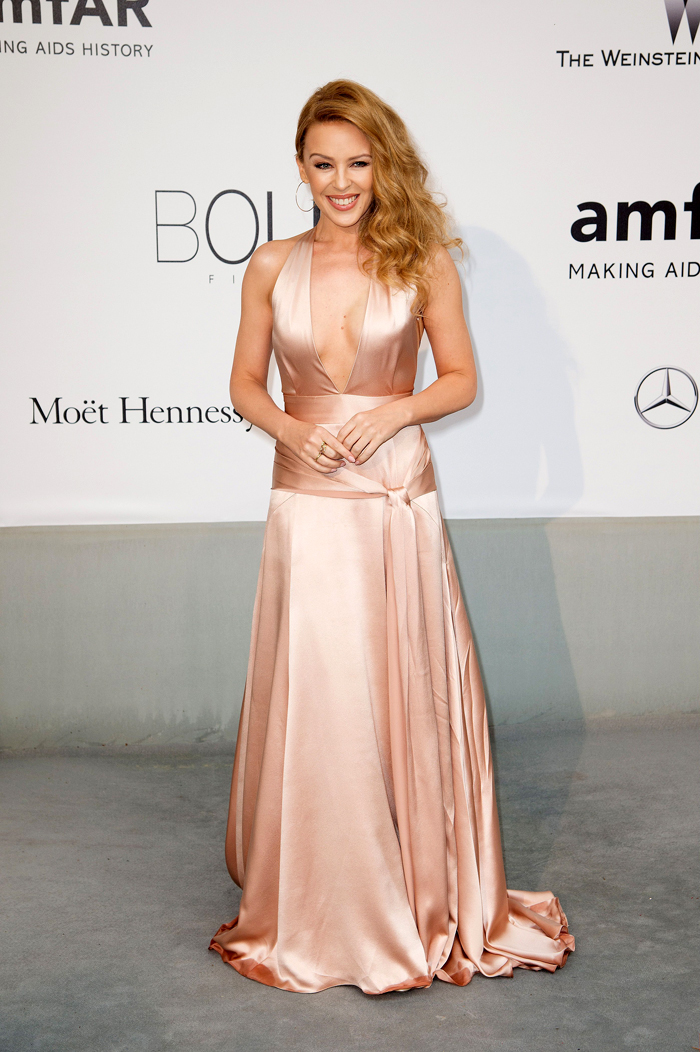 Jess Weixler looked amazing in a soft blue Martin Grant gown. She looked old school and glamorous, but the statement neckline gave the dress an updated vibe.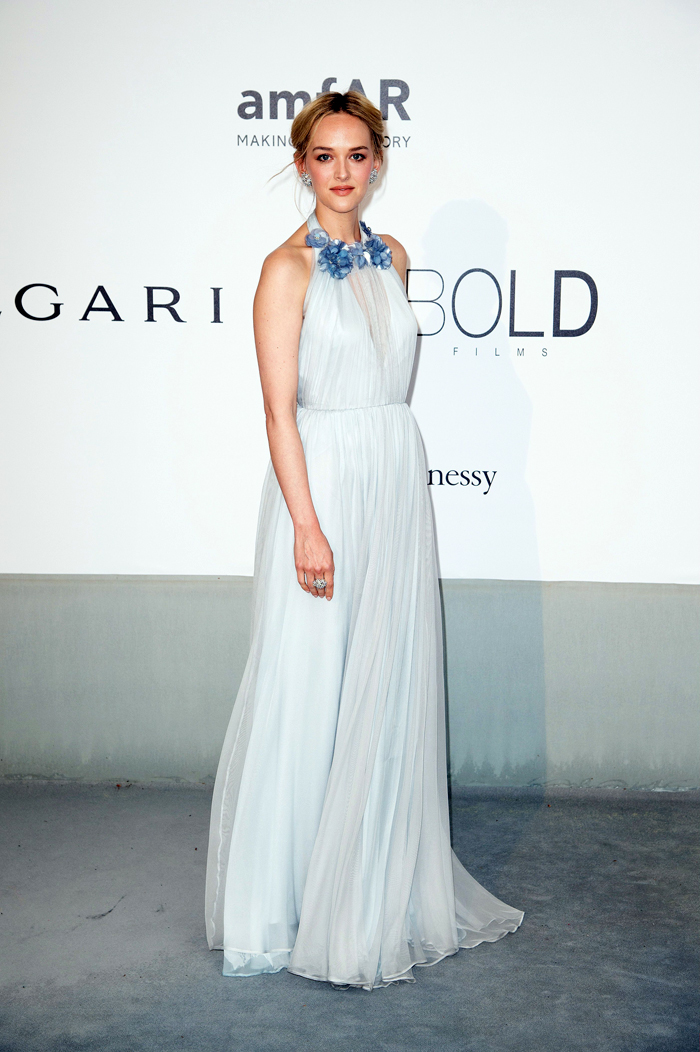 Natasha Poly wore an emerald-green Marni gown with a structured bodice and a strange peplum. It's beginning to look … a lot like Christmas?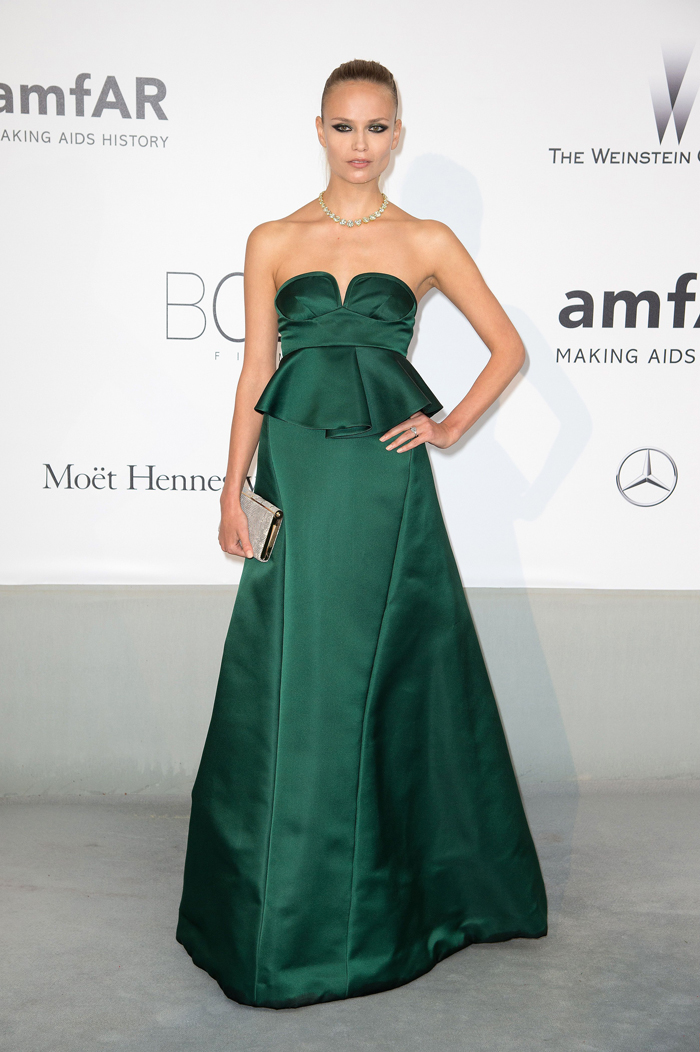 Rosie Huntington-Whiteley broke out the Emilio Pucci with major cutouts on the side. I guess the strappy sandals match the cutouts, but this dress would have been so pretty in a solid material. A rare smile from Rosie does help the overall look.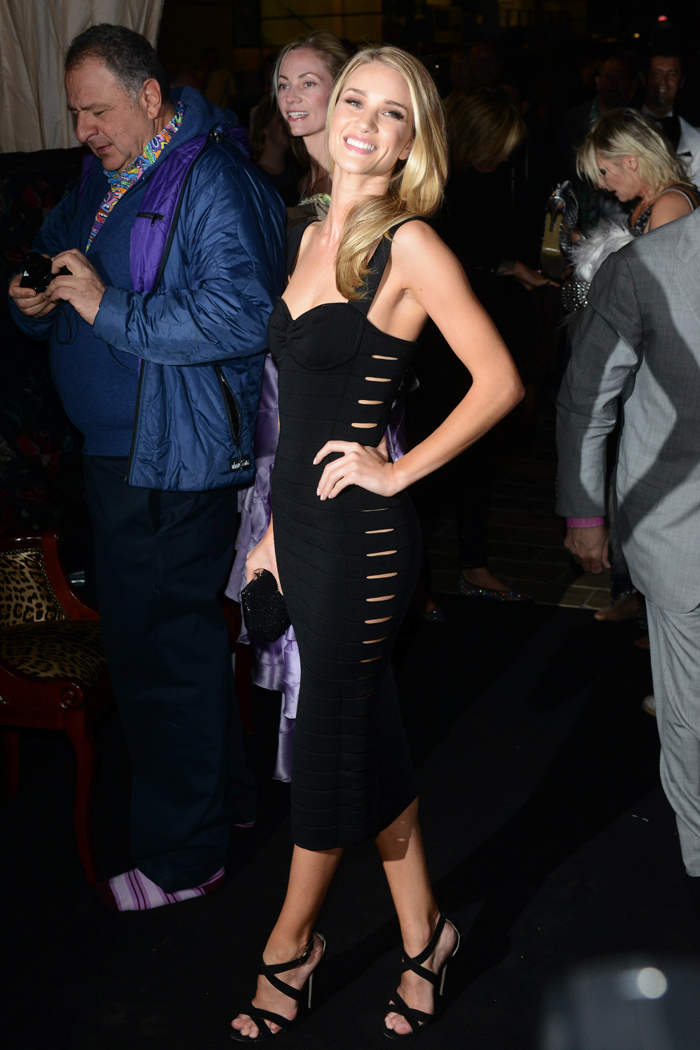 Izabel Goulart wore a frothy, blush pink Atelier Versace gown. This dress is deceptively complex and wonderfully tailored. Izabel let the dress do the talking with swept back hair and a simple de Grisogono diamond necklace.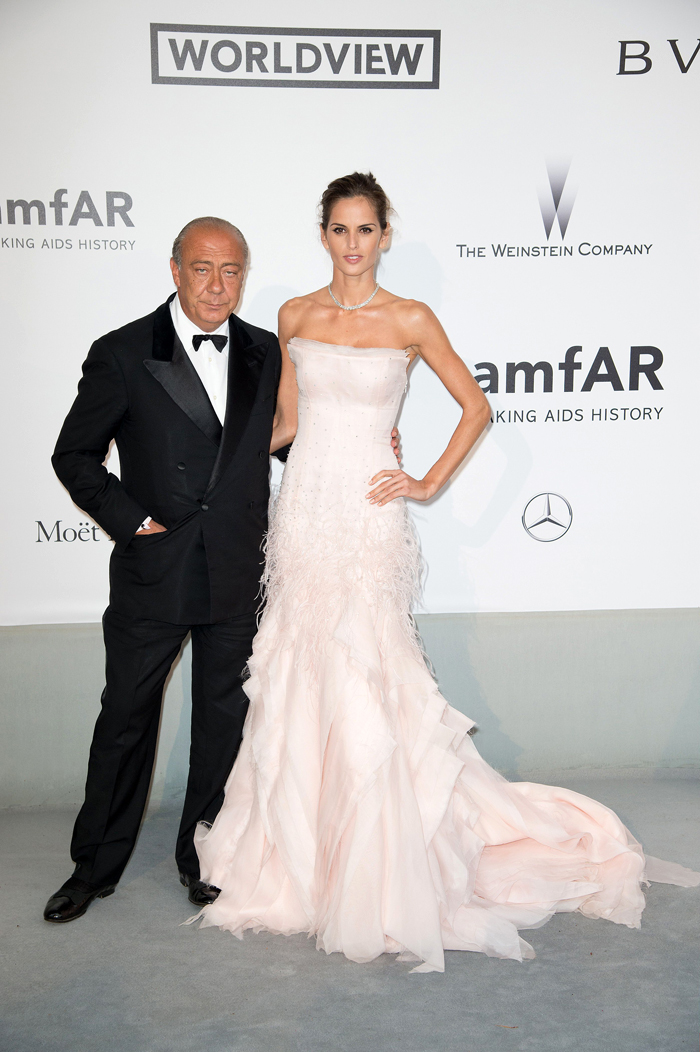 Photos courtesy of WENN