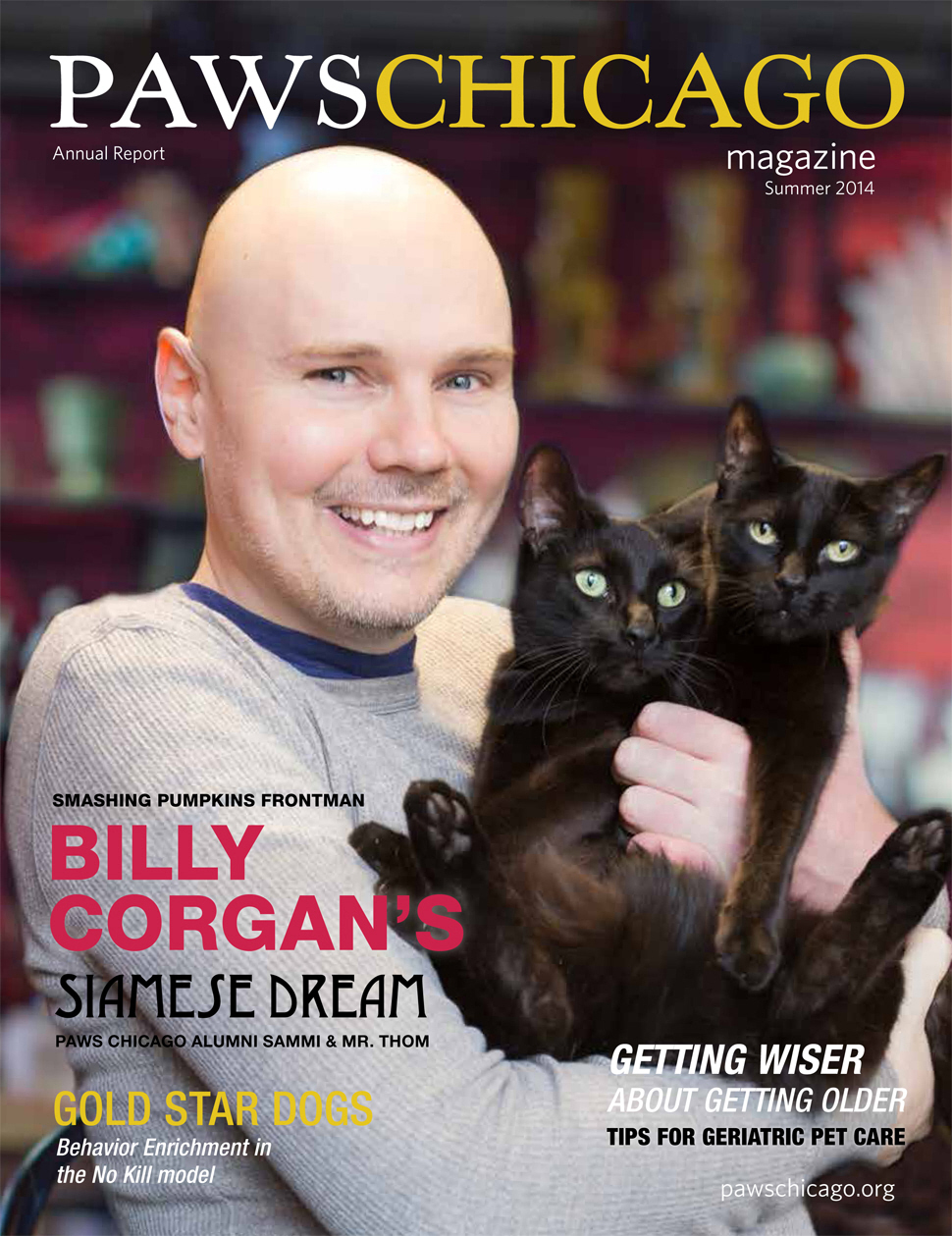 Before today, I never knew that Chicago had a local magazine devoted to PAWS. Paws Chicago is actually "the city's largest No Kill humane organization, focused on solutions to end the killing of homeless pets." Billy Corgan, the lead singer of Smashing Pumpkins, is apparently a HUGE fan. He's raised thousands of dollars for PAWS and done a private concert fundraiser for the organization last year. He also adopted his two kitties from PAWS, and so here he is on the cover of their magazine, looking like the most magnificent cat-obsessed man in the world. I LOVE EVERYTHING ABOUT THIS COVER. Here's what Billy told PAWS:
Billy Corgan is proud of his adopted pets. The Smashing Pumpkins front man, 47, graces the cover of Paws Chicago with his favorite felines – Sammi and Mr. Thom – brothers he adopted from the organization 10 years ago.

"They're rock 'n' roll cats, used to different environments," Corgan says in the magazine, which lightheartedly references The Smashing Pumpkins' 1993 album "Siamese Dream" on the cover of its summer issue.

"I was raised in homes where animals were part of the family but subservient to other goals," he says. "In my home, the animals run the show. At best we're equals. But that's the way it should be. They have every right to live and be happy as much as I do."

Corgan helps to raise money for PAWS Chicago, which conducts spay and neuter clinics and advocates for no-kill animal shelters.

"The blessing of having an animal is the healing and joy from a relationship that's based in unconditional love – or unrequited [when] speaking of Sammi – that makes it all worth it."
Aw, that was sweet. I like this: "At best we're equals." Yes, that's the way many cat-owners feel. It's not that you own a cat. A cat is your roommate (at worst) and your child/spouse/best friend at best. Many people feel that way about dogs too – my puppy is pretty much my companion/roommate/child. Also: "rock 'n' roll cats." Adorable.
PS… It feels like '90s Music Day, right? First Tori Amos and now Billy Corgan?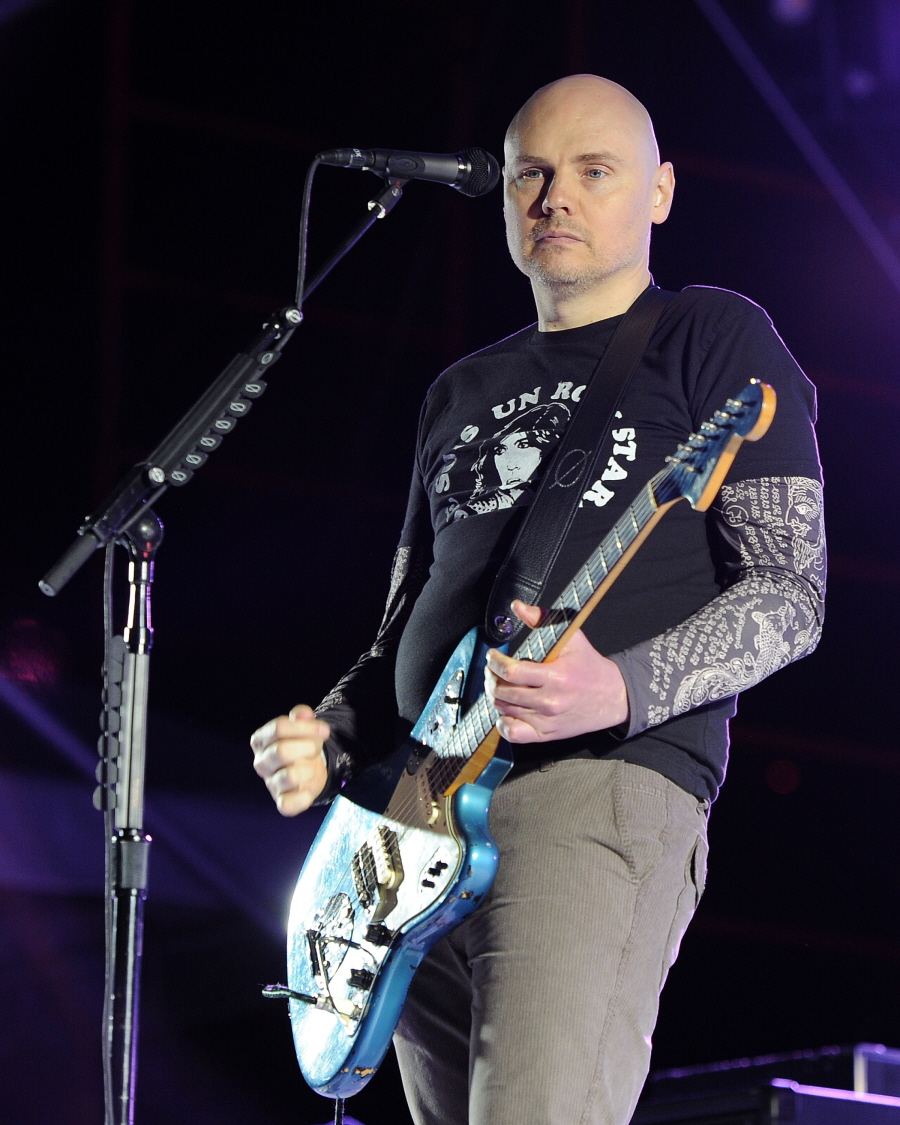 Photos courtesy of PAWS Chicago.