On Wednesday night in Cannes, Lindsay Lohan got a "gig". She made an appearance at The VIP Room with her brother Michael (the younger guy with the dark hair), and she ended up behind "deejaying" because of course. It seems like Lindsay was the only celebrity there, and for the record, I didn't just choose the worst photos of her. She truly looked blitzed in every single photo. She even looked hammered on the "red carpet" before she even got into the club – she was pre-partying quite heavily.
According to the NYDN, "she laughed and danced the night away with her 25-year-old sibling… she spent most of the evening hanging out in her VIP area and behind the DJ booth." As for her brother Michael… people are making a big deal over the fact that Lindsay seemed to embrace Michael in an inappropriate way, and she seems to have kissed him or nuzzled him closely. I don't really know what to say about that stuff. I think LL is a pretty gross person, but I'm not going to accuse her of incest based on photos of her looking hammered and hugging her brother. I will, however, accuse of her of being a sloppy mess.
"Lindsay is f**ked up and is out of her f**king head," a source close to the Mean Girls star told Radar. "Lindsay is doing the exact opposite of what she should be doing."

According to the source, Lohan has been spotted with her long-time friend Gavin Doyle, who is no stranger to the French party scene. In 2010 when Lohan was scheduled to be in a Los Angeles court she claimed she lost her passport and as Radar reported, begged friends to fly her home on a private jet, to no avail. She was also reportedly photographed sitting next to a table with a white substance in lines on the table.

"Lindsay was also with Gavin four years ago," the source told Radar. "And now he's with her again. Everyone is worried that she's back partying in Cannes and seeing the pictures of her in the club makes them think that she's surrounding herself with her old friends and that her partying is out of control."

The source said Lohan paid for Doyle's plane ticket to the international hot spot and friends are worried "he is enabling her and making a mess of everything."

Fighting to stay clean, Lohan even has her brother, Michael Lohan Jr., on the trip with her.

"Her brother is working his ass off to make things work for her and he is basically banging his head against a brick wall," the source told Radar. "This is so sad that Lindsay has these horrible people around her again."
Serious question: at this point, who is "everyone"? LL has famously surrounded herself with enablers, sycophants, co-conspirators, drug dealers, users, criminals and fall guys for years. None of them really gives a crap what LL is doing as long as the party keeps going, rails are still being cut and the vodka keeps flowing. It doesn't sound like there is an "everyone" and no one is "worried" because this is just who she is. She's never changed. She just kept this side of herself relatively quiet for a few months, but now the party's back on.
Also: Star Mag has a story about LL's breast implants. A source tells the mag:
"Her breasts are almost down to her elbows and she's decided she desperately needs to get them lifted. She's always denied she's had surgery, but she got implants when she was 17 and needs them redone… but she's broke. If anyone can raise cash for a breast-lift, Lindsay can. She's desperate to get them done before the end of the summer."
Maybe I'm mistaken, but isn't this kind of breast work relatively inexpensive when it comes to cosmetic procedures? I mean, this will probably set her back (at most) $20,000, right? She would probably be able to "earn" that in a night or two, you would think.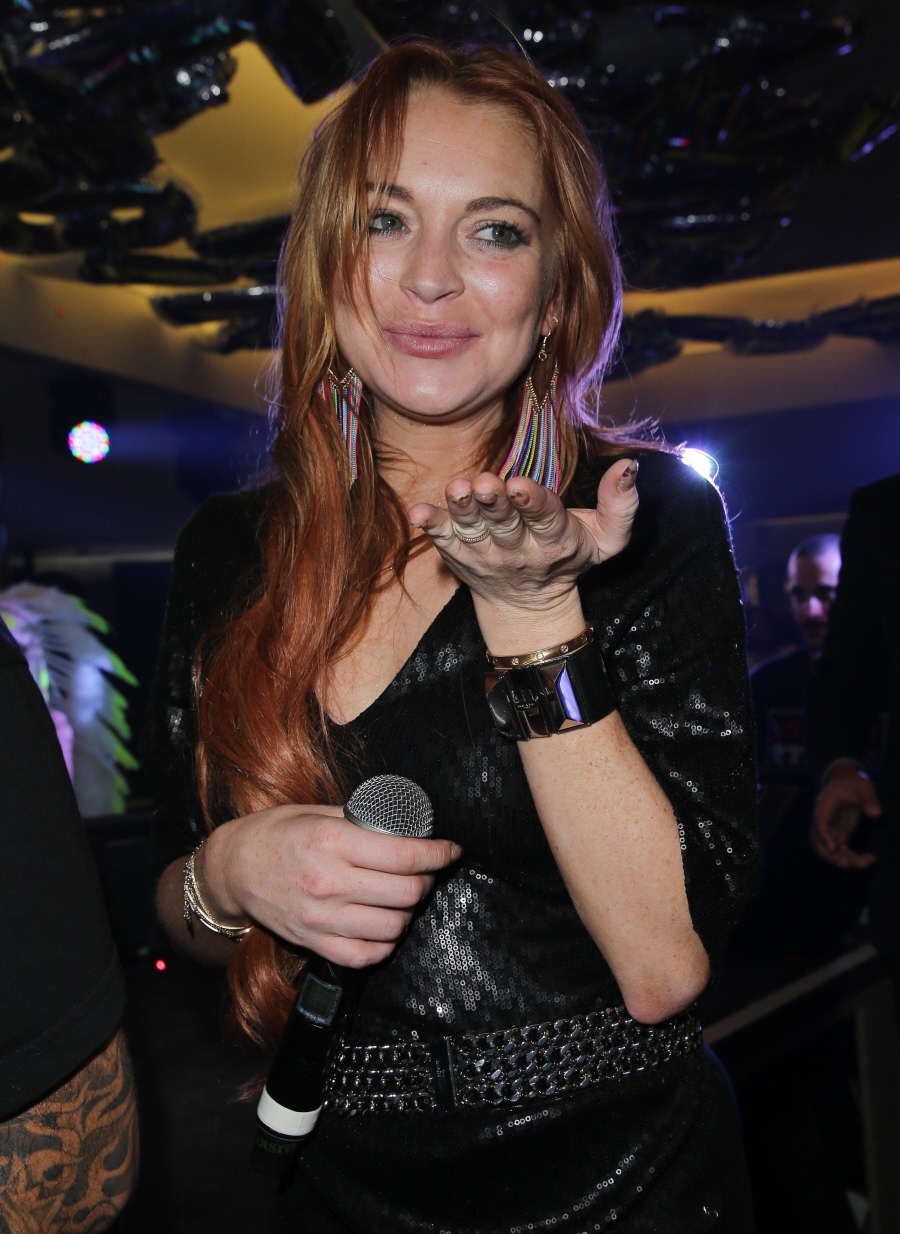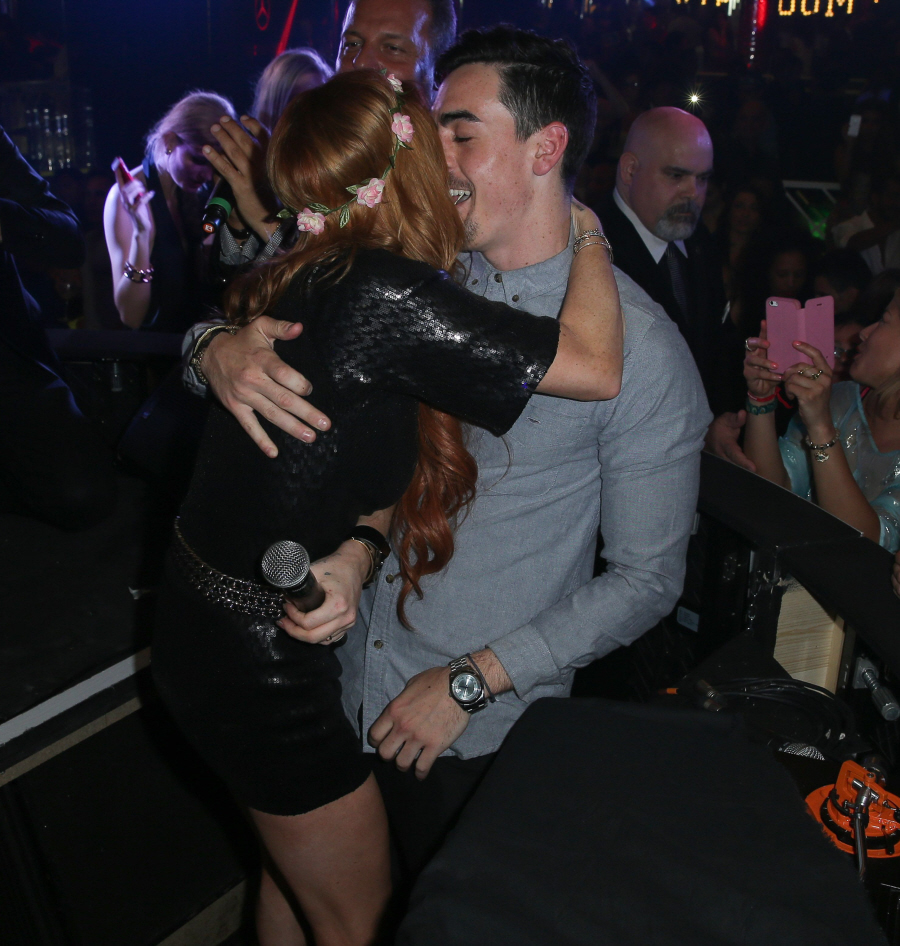 Photos courtesy of Fame/Flynet and WENN.