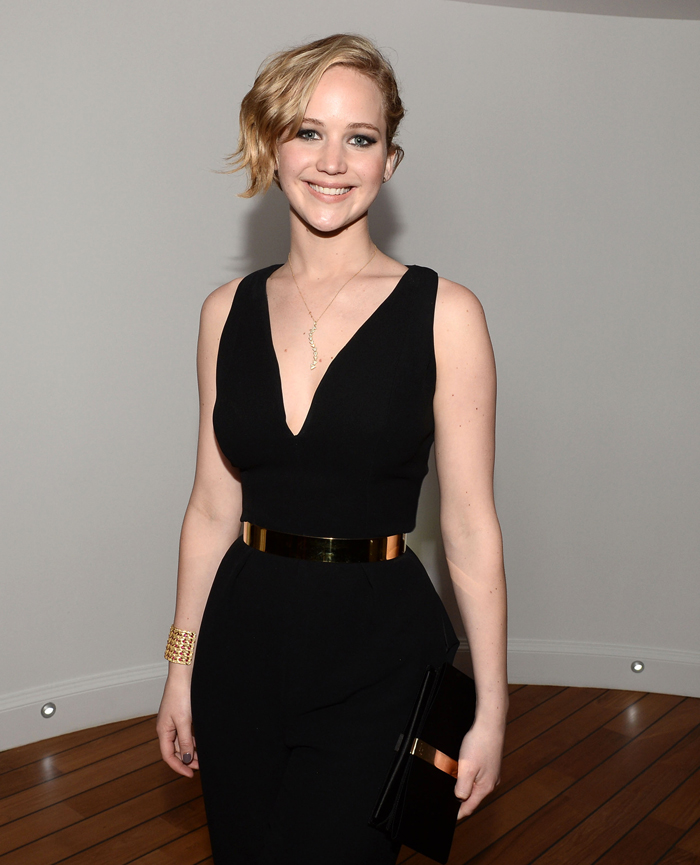 Several weeks ago, Jennifer Lawrence pre-taped a Late Night with Seth Meyers interview where she talked about throwing up at Madonna's Oscar party. An audience member leaked some quotes to the press. Some of you found JLaw's admission to be endearing and self-effacing. Others were wondering why she'd brag about her bodily fluids with such zest.
The interview finally aired, and the audience member wasn't making sh-t up. Jennifer animatedly discussed how her Oscar date (best friend Laura Simpson) "was a terrible influence on me." Jennifer says she hardly ever parties (hahaha), but Laura wanted to go out after the show. They landed at Madge's party, and JLaw drank too much. They met Brad Pitt, who "smelled unbelievable, like sandalwood." When she "puked … all over" on the stairs, Jennifer looked up to see Miley Cyrus shaking her head and saying, "get it together." Here's the clip:
Once this episode aired, the press embraced these JLaw quotes like they were brand new. Because she's so outspoken and can make fun of herself, the media loves her. One person who wasn't impressed? Miley Cyrus, who tweeted (and deleted) that none of this happened: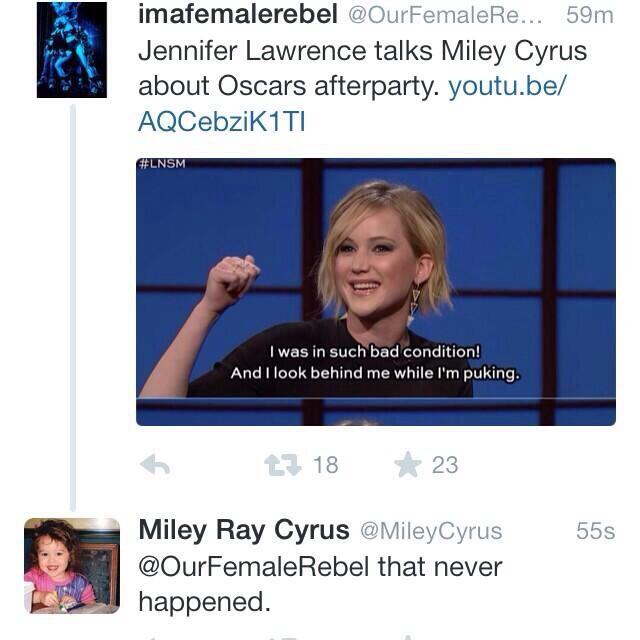 Hmm. This puts a new wrinkle into the equation. Are those of you who were irritated by JLaw's story affected in any way by Miley's claim that it wasn't real? There's the possibility that both of them remember the story wrong. Jennifer was wasted, and Miley definitely wasn't sober. There's also a chance that JLaw knew she had to tell an entertaining story to Seth Meyers. Maybe she thought no one would question the details or believe the twerkmonster over her.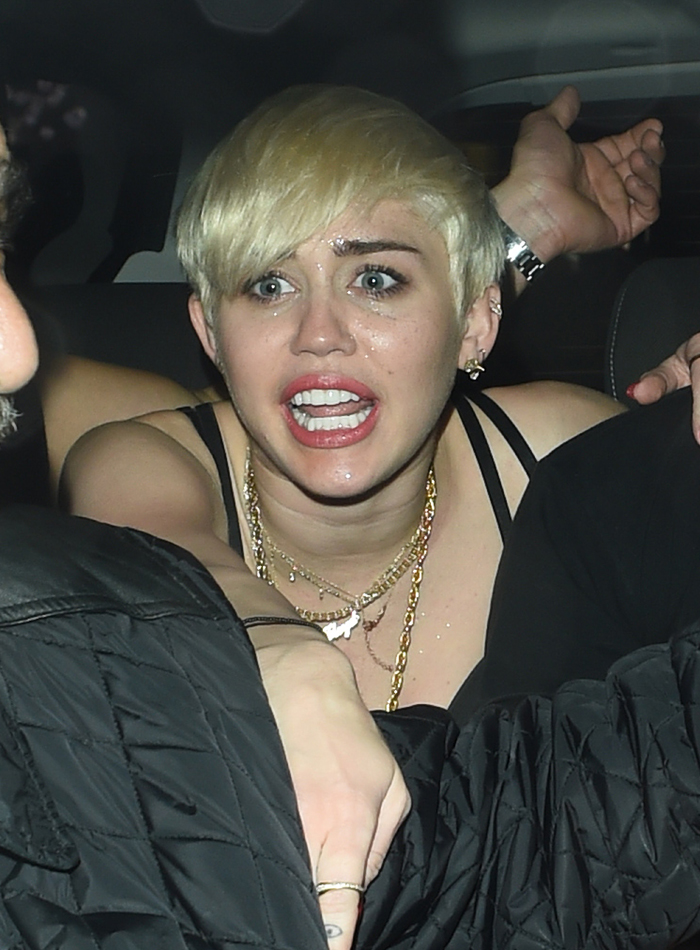 Photos courtesy of Fame/Flynet & WENN