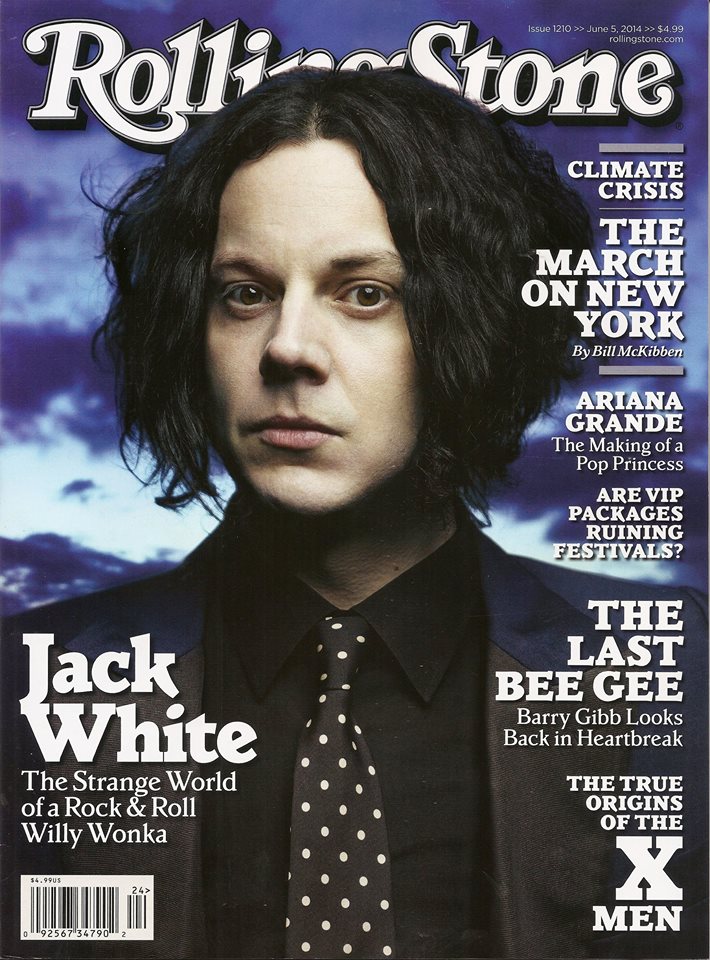 This story is mostly an excuse for me to dig up old Jack White photos. I love the White Stripes and have all of their records. Jack and Meg White famously parted ways in 2011 after a 4-year hiatus. They played their final concert in 2007 to support the Icky Thump album but cancelled the full tour. The given reason for the pull-out was Meg's acute social anxiety. She always was the quiet one of the duo and content to let Jack bask in the media glow. Jack went on to form a couple of new bands and continue to tour. Those bands weren't that great, but Jack's first solo album rocked. He'll never achieve the same balance he had with Meg, but he's a blues-soaked musical god in his own right.
Jack is starting to promote a new album, Lazaretto. I'm looking forwared to his usual brand of bitchy interviews, and he's starting off on a roll. Jack's taking aim at Meg because she doesn't speak to him anymore. He says she never talked to him in the first place, but now she's a complete hermit. Jack understands Meg's personality all too well. They were once married, after all. This is how she's always been. This interview is a little bit different — Jack seems particularly miffed by Meg's indifference over his achievements. Someone needs a bottle and a diaper change:
Where is Meg White? "I don't think anyone talks to Meg. She's always been a hermit. When we lived in Detroit, I'd have to drive over to her house if I wanted to talk to her, so now it's almost never."

Jack's beef with Meg: "She's one of those people who won't high-five me when I get the touchdown. She viewed me that way of 'Oh, big deal, you did it, so what?' Almost every single moment of the White Stripes was like that. We'd be working in the studio and something amazing would happen: I'm like, 'Damn, we just broke into a new world right there!' And Meg's sitting in silence."

On being the public voice: "I remember hearing Ringo Starr say, 'I always felt sorry for Elvis, because in the Beatles we had each other to talk about what it felt like. Elvis was by himself.' I was like, 'Sh-t, try being in a two-piece where the other person doesn't talk!'"

He does miss Meg's contributions: "I would often look at her onstage and say, 'I can't believe she's up here.' I don't think she understood how important she was to the band, and to me and to music. She was the antithesis of a modern drummer. So childlike and incredible and inspiring. All the not-talking didn't matter, because onstage? Nothing I do will top that."
[From Rolling Stone]
Jack sounds like he has some unresolved feelings about the Stripes' breakup, right? I wouldn't be surprised if he was secretly praying for a reunion. Jack's been very successful on his own, but he's never recaptured the chemistry he had with Meg. I believe that they made the perfect musical pair. Jack is such a high-flying virtuoso. He's running around writing songs like a madmen. He's doing vocals, guitar, and using a whammy pedal to mimic bass effects. He's an overpowering presence, and Meg was there as an understated complement. She knew how to handle Jack and allowed him to fly as she held down the stripped-down backbone of their sound.
Jack misses Meg. He's lashing out a little bit in this interview, but he wants her back.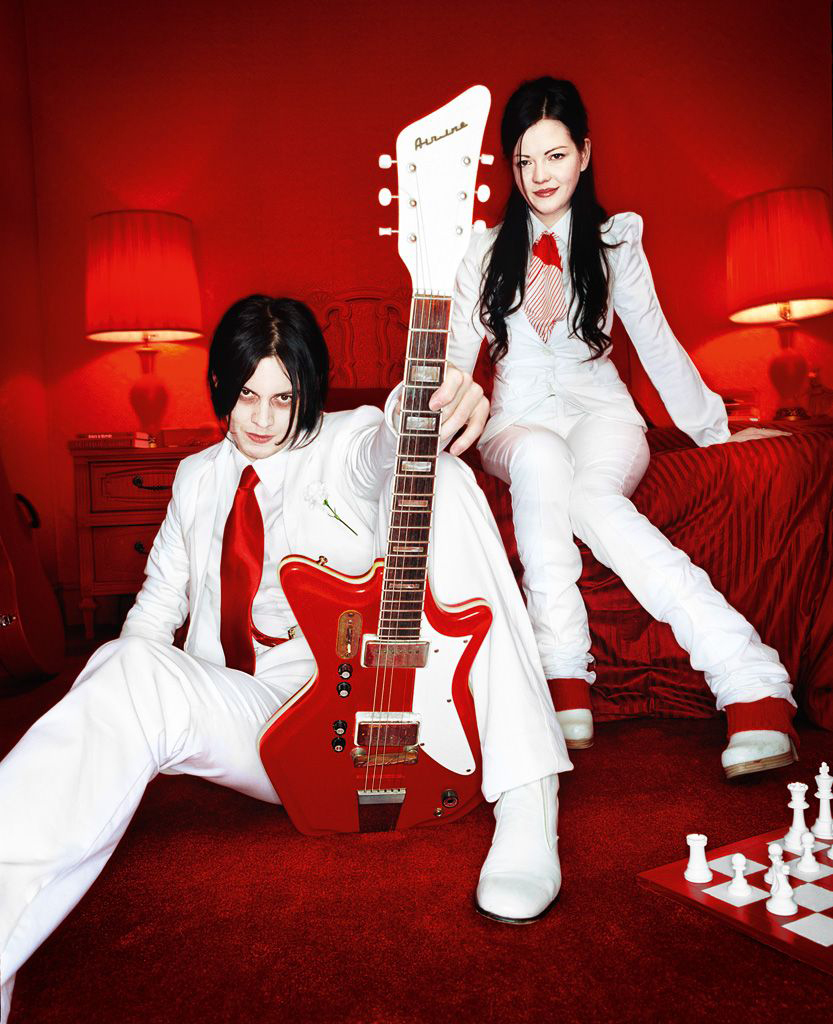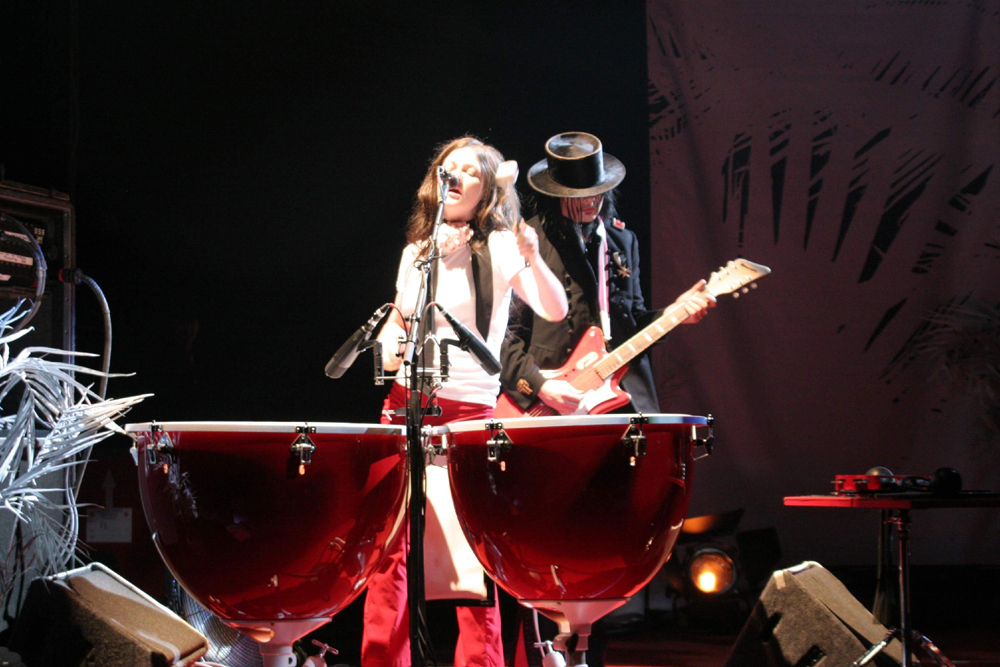 Photos courtesy of Rolling Stone, Fame/Flynet, WENN & WhiteStripes.com